This post provides the top 10 largest football stadiums In Mexico City. These stadiums are ranked based on their capacity, representing the maximum number of fans each venue can host.
Below is the table of the top 10 biggest stadiums In Mexico:
READ ALSO: Top 10 Loudest Football Stadiums In The World
| Rank | Stadium | Capacity | City | State |
| --- | --- | --- | --- | --- |
| 1 | Azteca | 81,070 | Tlalpan | Mexico City |
| 2 | Olímpico Universitario | 58,445 | Coyoacán | Mexico City |
| 3 | Jalisco | 55,020 | Guadalajara | Jalisco |
| 4 | BBVA | 51,348 | Guadalupe | Nuevo León |
| 5 | Cuauhtémoc | 47,417 | Puebla | Puebla City |
| 6 | Akron | 46,232 | Zapopan | Jalisco |
| 7 | Universitario | 41,886 | San Nicolás de los Garza | Nuevo León |
| 8 | Plaza de Toros México | 41,262 | Benito Juárez | Mexico City |
| 9 | Morelos | 47,795 | Morelia | Michoacán |
| 10 | Corregidora | 34,107 | Querétaro City | Querétaro City |
Let's learn.
1. Estadio Azteca
Estadio Azteca is the largest stadium In Mexico, located in Mexico City. This iconic stadium has a capacity of 87,523 supporters, making it the biggest not only in Mexico but in all of Latin America.
The Azteca ground has hosted two FIFA World Cup Finals, including the historic 1986 encounter where Diego Maradona became a legend with his "Hand of God" and "Goal of the Century."
Also, this arena has seen exciting moments, like the "Game of the Century" in 1970 when Italy and West Germany battled fiercely.
From hosting the 1968 Summer Olympics football tournament to the 2026 FIFA World Cup, Estadio Azteca continues to make history.
2. Estadio Olímpico Universitario
Estadio Olímpico Universitario is a multi-purpose stadium that was built back in 1952, and It was once the biggest in all of Mexico. Olímpico Universitario can contain 72,000 fans.
This stadium hosted its first major event during the 1955 Pan American Games and was a battlefield for college American football matches between UNAM and IPN in the '50s and '60s.
Even the renowned American architect Frank Lloyd Wright called it "the most important building in modern America."
During the 1968 Summer Olympics, the seating capacity was expanded to 83,700 to meet Olympic standards without changing its original structure, and It has witnessed iconic moments like the black power salute by Tommie Smith and John Carlos during the medal ceremony.
Estadio Olímpico Universitario also played a part in the 1986 FIFA World Cup and hosted track and field events in the 1975 Pan American Games.
Today, it functions as the home ground for Universidad Nacional and the Pumas CU American football team.
READ ALSO: Top 10 Biggest Football Stadiums In Italy
3. Estadio Jalisco
While Estadio Jalisco may be the third-largest stadium in Mexico, it's no less impressive. This arena was once the home of one of Mexico's oldest football teams, Guadalajara until 2010.
Today, it hosts Atlas in the Liga MX and Club Universidad de Guadalajara in the Liga de Expansión MX.
The Estadio Jalisco hosted some of the games in two FIFA World Cups in 1970 and 1986, and It became a temporary home for the Brazilian national team during both tournaments, creating a special bond between the people of Guadalajara and Brazil.
The stadium also hosted the 1999 FIFA Confederations Cup, where eight games, including the third-place match, added to its storied history.
4. Estadio BBVA
Estadio BBVA known as "El Gigante de Acero" or 'The Steel Giant' Is the fourth-largest stadium In Mexico. This stadium replaced the Estadio Tecnológico, which Monterrey had called home for 63 years, and it was Built by FEMSA and C.F. Monterrey.
However, the project stirred up controversy due to concerns about its impact on the local wildlife because It's situated near a natural protected area housing diverse animal species.
This ground was Inaugurated on August 2, 2015, with a match between Monterrey and Benfica, and boasts a capacity of 53,500 after initial construction for 51,000 fans.
Its price tag of $200 million made it the most expensive stadium in Mexico at the time. This arena was designed by renowned firms like Populous and VFO, and it features a striking 34-degree grandstand incline, bringing fans closer to the action.
The stadium is not just about football; it offers suites, a club-themed restaurant, a club lounge, and top-notch interior and exterior design.
5. Estadio Cuauhtémoc
Estadio Cuauhtémoc is currently the fifth-largest football stadium in Mexico in terms of capacity. With an official capacity of 42,648, the stadium has often seen attendance exceeding 50,000 during matches.
It witnessed some of the most remarkable moments in football history, hosting both the 1970 and 1986 FIFA World Cups.
In 2014, the stadium underwent massive renovations, emerging as a pioneer in textile design and sports architecture with its innovative ETFE facade, a first in Latin America. This stadium has been a central part of Puebla's football culture for over 40 years.
It was designed by the renowned architect Pedro Ramírez Vázquez, who also designed the El Estadio Azteca, and it was inaugurated during the pre-inauguration of the 1968 Summer Olympics.
Estadio Cuauhtémoc has also hosted historic Mexican Primera División finals and international tournaments like the CONCACAF Champions League.
READ ALSO: Top 10 Largest Stadiums In Germany
6. Estadio Akron
Estadio Akron is the home of Liga MX side C.D. Guadalajara, and it is the sixth-biggest stadium In Mexico. With a seating capacity of 48,071, this stadium has seen lots of excitement since construction began in 2004.
Estadio Akron has hosted major international events, including the 2010 Copa Libertadores Finals and the opening and closing ceremonies of the 2011 Pan American Games.
This stadium also features friendly matches, significant transfers, and even boxing fights like the Canelo Álvarez vs. John Ryder bout in 2023. It's also set to welcome The Weeknd for a performance on his After Hours til Dawn Tour in October 2023.
Then again, Estadio Akron will be a part of the 2026 FIFA World Cup, temporarily taking on the name "Estadio Guadalajara" in line with FIFA's sponsorship guidelines.
7. Estadio Universitario stadium
The Estadio Universitario stadium was originally designed for nearly 90,000 spectators, but financial considerations led to a downsizing, with an official capacity of 52,000 after the 1986 FIFA World Cup.
Modifications over the years aimed at improving fan experience and safety eventually resulted in the current seating capacity of 41,615, making Estadio Universitario the seventh-largest stadium In Mexico.
This stadium is where Tigres UANL in Liga MX plays their home games, and it once hosted matches during the 1986 FIFA World Cup and Copa Libertadores de América contests in 2005 and 2006.
It also played a role in FIFA youth tournaments, hosting matches for the 1983 FIFA World Youth Championship and the 2011 FIFA U-17 World Cup.
Aside from football, the stadium occasionally hosts American football games, including playoff matches for the university's Auténticos Tigres team.
Notably, it hosted an NFL American Bowl game between the Kansas City Chiefs and Dallas Cowboys in 1996. The stadium has also welcomed legendary artists like Queen, Rod Stewart, Guns N' Roses, and many more.
8. Plaza de toros México Stadium
The Plaza de Toros México is the Eighth-largest stadium In Mexico, with a seating capacity of 41,262. The Plaza México's history dates back to February 5, 1946, when it opened its doors.
Each year, this date is celebrated with the Corrida de Aniversario. While primarily known for bullfighting, this iconic venue has also witnessed exciting boxing matches, including Julio César Chávez's memorable bout with Frankie Randall.
The need for this grand arena arose as the ancient bullring, Toreo de la Condesa, in the Condesa neighborhood became overwhelmed by the city's rapid population growth.
READ ALSO: Top 10 Biggest Football Stadiums In The United Kingdom
9. Estadio Morelos
Estadio Morelos is the ninth-largest stadium In Mexico. The stadium was initially intended to be a World Cup venue for the 1986 FIFA World Cup, but construction faced challenges and was eventually abandoned.
However, due to the efforts of Michoacán businessmen and government support, the stadium became a reality.
The stadium's official name, Estadio José María Morelos y Pavón, pays tribute to a hero of the Mexican War of Independence, and It is currently the home ground for Atlético Morelia in the Liga de Expansión MX, Mexico's second division.
In the past, it hosted Monarcas Morelia in the top division of Mexican football. With an irregular shape, the stadium accommodates around 35,000 spectators, and aside from football games, it has also hosted concerts, religious gatherings, and mass.
10. Estadio Corregidora
This stadium has a capacity of 33,162, and is named in honor of the Mexican War of Independence heroine, Josefa Ortiz de Domínguez, known as "La Corregidora." It is the tenth-largest stadium In Mexico.
This arena is mainly a football venue, and it is where Querétaro FC plays their home matches. The stadium's design prioritizes safety, ensuring a fast exit for all fans, even when packed to capacity, in less than seven minutes.
This feature has contributed to its reputation as one of Mexico's standout stadiums. Estadio Corregidora is also a hub for entertainment. The stadium has hosted internationally famous pop stars like Rod Stewart, Miguel Bosé, and Shakira.
Estadio Corregidora was constructed in 1985 through collaboration between Mexican and European partners, and it was one of the venues for the FIFA World Cup in 1986 when Mexico hosted the tournament.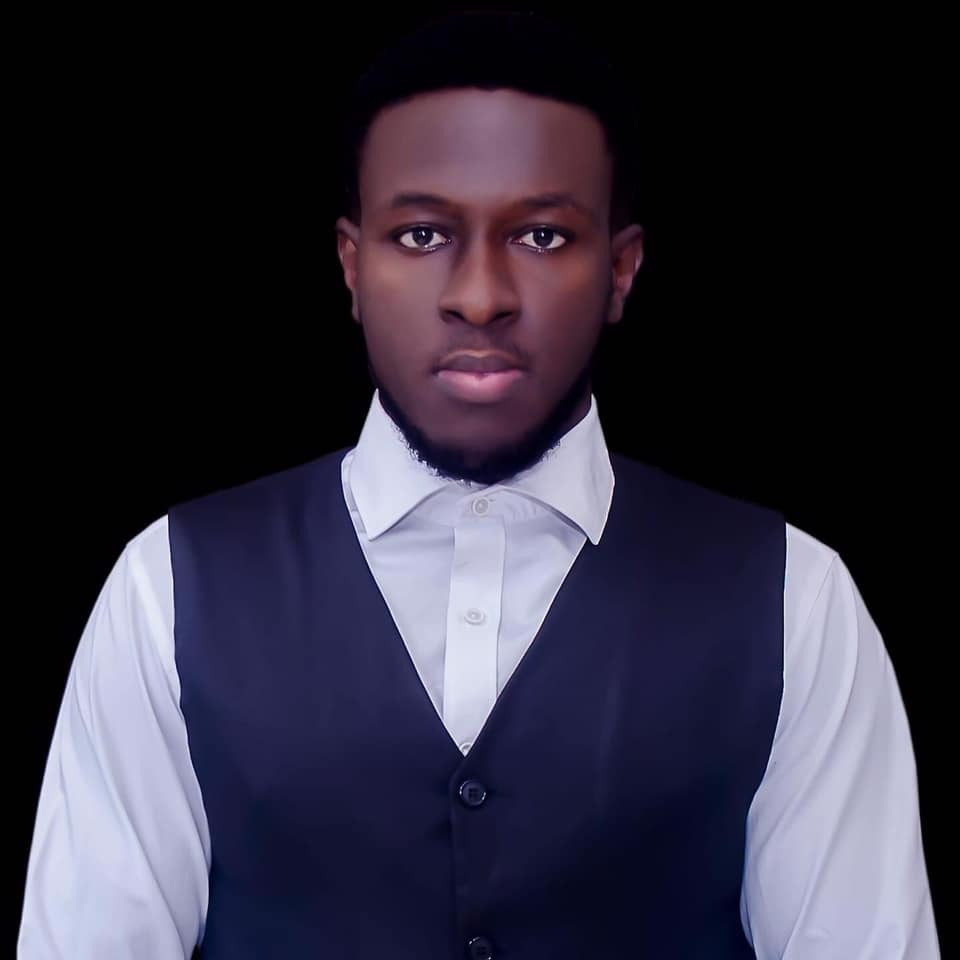 Kenneth is a an avid soccer follower, fan and writer. He is a consistent follower of the sport and is a fan of Chelsea FC.