This is the list of the largest soccer stadiums in the UK with the biggest capacity. Talking about the United Kingdom, where massive stadiums stand like giant castles of fun.
These stadiums aren't just big, they're the largest. They can contain tons of fans, and good enough, some of these stadiums are not just used for only football, they are used for other sports like rugby, and even for cricket.
In this post, you will learn about these stadiums;
Capacity
Location
Sport
Country
And lots more. So, be with me.
READ ALSO: Complete List Of EFL Championship Teams In Alphabetical Order in the 2023-24-season
Top 10 Biggest Football Stadiums In The United Kingdom
Let's dive right in.
1. Wembley Stadium
Wembley Stadium is a super-sized playground for football fans in London. This amazing stadium is like a colossal sports arena where all the action happens.
Wembley Stadium made its grand entrance in 2007, but It was built on the very spot where the old Wembley Stadium used to stand.
That old stadium was taken down between 2002 and 2003 to make way for this modern field.
It is like the football headquarters of England as the English national football team plays its home matches there, and the FA Cup Final takes place on its turf.
The stadium is owned by the Football Association (FA), the big boss of English football. This ground can fit  90,000 people.
It's the biggest stadium in the whole UK and the second-largest in all of Europe. Meanwhile, this field isn't just big; it's impressive in looks too.
The Wembley Arch is like a huge landmark, towering 134 meters (440 feet) into the sky. That is, it's strong enough to hold up most of the stadium's roof.
However, Wembley Stadium isn't just about football. It hosts loads of other exciting events too like the rugby games, music concerts, and even the Olympic Games.
2. Twickenham Stadium
Twickenham Stadium is a super cool field for rugby fans located in southwest London. This large field is all about the sport of rugby and some other exciting stuff too.
It's owned by a group called the Rugby Football Union (RFU), which is in charge of rugby. And the national rugby team of England plays most of its games at this stadium.
Twickenham Stadium is the largest rugby stadium in the world, and It's also the second biggest stadium in the whole United Kingdom, just behind Wembley Stadium. And guess what?
It's the fourth largest in all of Europe. Sure, rugby is the star there, but Twickenham Stadium isn't just for one type of game.
It hosts all sorts of rugby events like the Middlesex Sevens, Premiership Rugby matches, and even the fancy-sounding European Rugby Champions Cup.
Twickenham Ground knows how to have fun off the rugby field too. It's been a stage for concerts by famous musicians like Rihanna, U2, and Metallica.
So, when there's no rugby happening, there's still a lot of action going on.
3. Old Trafford
Old Trafford is a massive football hub in Manchester, England. And this field can hold 74,310 fans, making it the largest stadium for a football club in the United Kingdom.
This ground has been Manchester United's home since 1910, where iconic moments and thrilling matches have unfolded. In the '90s and '2000s, it got even bigger with new tiers added to different stands.
It's almost back to its original size of 80,000 fans, and there might be even more expansion in the future, with plans for another tier that could bring the capacity to around 88,000.
This stadium has seen it all, from hosting FA Cup Finals to being a battleground for international competitions like the 1966 World Cup, Euro 96, and the 2012 Summer Olympics, Old Trafford is a place where history is written.
It even hosted rugby league's Grand Final and the Rugby League World Cup finals. In 1939, a staggering 76,962 people crammed into Old Trafford to watch an exciting FA Cup semi-final.
READ ALSO: Top 10 Best Penalty Takers In The World In 2023
4. Principality Stadium
Principality Stadium is a magnificent sports haven located in Cardiff, Wales. This ground is like the heart of Wales when it comes to sports.
It was built to be the ultimate host for the 1999 Rugby World Cup and became a stage for numerous big events, from exciting rugby matches to concerts and even motorsports like the Speedway Grand Prix.
It was once called the Millennium Stadium and since 2016, it's been known as the Principality Stadium due to a special partnership.
This field is the official home of the Wales national rugby union team, and it also hosted football games for the Wales national football team.
It's like a sports paradise where the best athletes from Wales come to shine. Here's a cool feature, this stadium has a roof that can open and close.
It's the second stadium in all of Europe to have such a cool retractable roof, having a giant umbrella that can keep everyone dry when it's raining and open up to let in the sunshine.
And then again, It's the largest stadium in Wales and one of the biggest in the United Kingdom.
The stadium's history is filled with exciting moments, from hosting international rugby matches to being chosen as the venue for the UEFA Champions League Final.
5. Murrayfield Stadium
Murrayfield Stadium is a rugby stadium close to the Murrayfield area of Edinburgh, Scotland. It's where the Scottish Rugby Union (SRU) calls home, and it's where rugby magic happens.
The stadium is the largest in all of Scotland. Murrayfield Stadium can hold a crowd of 67,144 supporters, which makes it the fifth-largest stadium in the United Kingdom.
However, this ground isn't just about size, it's about pride. It's where Scotland's rugby team comes to play their biggest games, from home test matches to thrilling tournaments like the Scottish Hydro Electric Cup.
Murrayfield Stadium has seen all sorts of action, It's been a field for American football, rugby league, and even football matches.
READ ALSO: Top 10 Best Bundesliga Defenders Of All Time
6. Tottenham Hotspur Stadium
Tottenham Hotspur Stadium isn't just a regular football field, it's the heartbeat of Premier League club Tottenham Hotspur.
It's where they play their home matches, where dreams are made, and where unforgettable moments happen. The ground can hold an impressive 62,850 fans, making it one of the largest football stadiums in England and the biggest club ground in the entire city of London.
It boasts the world's first retractable football pitch, a magical field that can disappear, revealing a synthetic turf underneath. It's like having two stadiums in one, perfect for hosting NFL London Games, concerts, and more.
The stadium's story is one of ambition and dedication as It's part of a massive project called the Northumberland Development Project, aiming to give the Tottenham area a new lease of life.
The old White Hart Lane ground was transformed to give birth to this modern field.
7. London Stadium
London Stadium is a ground of excitement located in the Queen Elizabeth Olympic Park in London.
It was built especially for the 2012 Summer Olympics and Paralympics, taking center stage as the athletics venue and hosting the breathtaking opening and closing ceremonies.
After the games, it transformed to become a versatile arena. This multi-purpose stadium is located in the Stratford district of London, just 6 miles east of the city center.
Today, London Stadium is the home of Premier League club West Ham United, and the stadium's oval shape and relocatable seating allow for various uses, including football matches, concerts, and even potential for sports like baseball and cricket.
London Stadium has seen its grand moments, hosting the 2017 IAAF World Championships and the World Para Athletics Championships, a historical pairing of two major events in the same year.
The stadium also lights up with the IAAF Diamond League's London Grand Prix, rugby matches, and even MLB games.
READ ALSO: Top 10 Players With Most Red Cards In Football History
8. Celtic Park
Celtic is the largest football stadium in all of Scotland with a capacity of 60,832, and it's one of the biggest stadiums in the United Kingdom.
The journey began in 1888 when the first Celtic Park opened, and later, the club moved to its current ground in 1892, creating a new home that's become iconic in football history.
In the past, Celtic Park was all about open terraces, creating an atmosphere that was electric and unforgettable. Floodlights and covered terraces were added, and the Taylor Report's call for all-seater stadiums led to significant changes.
Fergus McCann's leadership in the 1990s brought about a massive redevelopment, leading to the creation of the new stadium, completed in 1998.
Celtic Park also hosted Scotland internationals and Cup Finals when Hampden Park was unavailable. Before the First World War, it witnessed diverse events, from throwing to track cycling championships.
It even played a role in wartime recruitment drives.
9. Emirates Stadium
Emirates Stadium is big on space, with a seating capacity of 60,704, and It's the fifth-largest football stadium in England.
Back in 1997, Arsenal started exploring the idea of a new home. After facing challenges with expanding their previous stadium, Highbury, they found a new site in Ashburton Grove.
This move was called the "biggest decision in Arsenal's history" by manager Arsène Wenger. The stadium project wasn't a simple task as financial difficulties caused delays, but in 2006, Emirates Stadium emerged in all its glory, with a cost of £390 million.
Emirates Stadium is more than just a venue; it's a tribute to Arsenal's legacy. Since 2009, the process of "Arsenalisation" has been underway.
It's all about bringing back visible links to the club's rich history, creating an atmosphere where fans can celebrate Arsenal's journey.
READ ALSO: Top 10 Best Strikers In The World In 2023
10. City of Manchester Stadium
The City of Manchester Stadium is also known as the Etihad Stadium, named after its sponsor. It's where the football magic comes to life for Manchester City fans.
With a capacity of 55,000, it's a grand arena where amazing moments spread out. The stadium was originally built for the 2002 Commonwealth Games, where athletes from around the world display their talents.
This ground has seen the excitement of the 2008 UEFA Cup final, England football internationals, rugby league matches, boxing world title fights, and even a rugby union match during the 2015 Rugby World Cup.
And when football takes a break, it transforms into a stage for lively music concerts. The field design is a true phenomenon, featuring a cable-stayed roof structure supported by twelve exterior masts and cables.
Its unique and inclusive building design earned accolades and awards. In 2015, a third tier was added to the South Stand, expanding its capacity.
And the journey continues with plans for a £300 million redevelopment, including a new hotel, a fan park, and more, set to be completed by the end of 2026.
Conclusion
Football stadiums are more than just structures, they are dedicated grounds where the fans connect with the excitement of the game.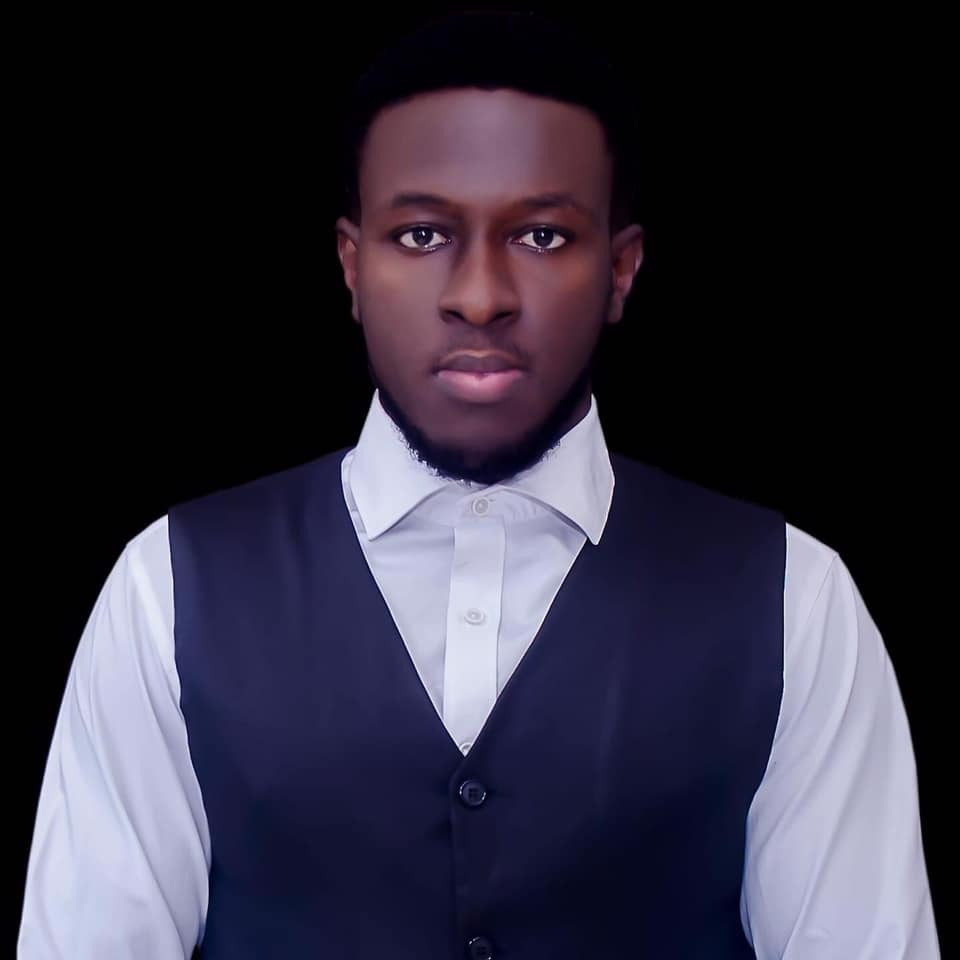 Kenneth is a an avid soccer follower, fan and writer. He is a consistent follower of the sport and is a fan of Chelsea FC.