A lot of questions have been asked about Ronaldinho, and some are curious about his real name. In this post, I will reveal Ronaldinho's real name, and you will learn:
Ronaldinho full name
How Ronaldinho got his name
Why he changed his name
And lots more. But before I discuss his real name, allow me to share with you something interesting about Ronaldinho. He was a superstar, known for his incredible skills.
Imagine a player who could make the ball do whatever he wanted. I must say, he is one of the greatest players I have ever seen in the game.
He had an amazing football career setting notable records like the FIFA World Player of the Year award, and Ballon d'Or honor.
If you would agree with me, Ronaldinho was not just great, he was amazing. People loved watching Ronaldinho because he had this magical touch with the ball.
He could do tricks, feints, and even pass the ball without looking, like a wizard. His dribbling abilities are wonderful, and he could score from a free-kick spot.
And those overhead kicks were like something out of a movie. When he was a kid, he played futsal, which is like soccer but faster, and played indoors.
It helped him develop those amazing skills that made him famous. Many fans would call him "O Bruxo," which means "The Wizard" in Portuguese.
In 1998, Ronaldinho embarked on his professional career with Grêmio. Then, he moved to Paris Saint-Germain in France when he was 20 years old.
But his biggest experience came in 2003 when he signed up with Barcelona. During his second season at Barcelona, he won his first FIFA World Player of the Year award. Even the next season was more incredible.
Ronaldinho was the superhero of Barcelona before Lionel Messi as he helped them win the UEFA Champions League and La Liga.
It was a big deal because Barcelona hadn't won the Champions League in 14 years. And his amazing performance got him the Ballon d'Or again and another FIFA World Player of the Year award.
One special memory was when he scored two unbelievable goals against their arch-rivals, Real Madrid in El Clásico. He was so brilliant that even Real Madrid fans clapped for him.
READ ALSO: Melissa Reddy: Sadio Mane Girlfriend, Net Worth And More
What Is Ronaldinho's Real Name?
Ronaldinho true name is Ronaldo de Assis Moreira.
Ronaldo: His first name is Ronaldo.
Then,
de Assis: de Assis is his family name.
In some places, people have two family names, and this is one of them.
Moreira: Moreira is another part of his family name.
So, together, Ronaldinho's full name is Ronaldo de Assis Moreira.
Why Did Ronaldinho Change His Name?
But why did Ronaldinho change his name in the first place? It's an interesting story that takes us back to the late 1990s.
You see, in 1996, there was another famous footballer named Ronaldo Luís Nazario de Lima. This Ronaldo was already a star in the game and was about to join Barcelona from PSG.
On the international level, the renowned striker Ronaldo was famously referred to as Ronaldinho. That's because there was another player named Ronaldo Guiaro, a center-back from Sao Paulo.
To avoid any mix-ups between the two Ronaldos, the forward Ronaldo decided to use a nickname – Ronaldinho, which means "Little Ronaldo" in Portuguese. Under this name, Ronaldinho played at the 1996 Olympic Games and was on fire, scoring five goals.
He helped Brazil win the bronze medal, however, the center-back Ronaldo Guiaro didn't have a massive international career, so there was no need for him to use a nickname.
In 1999, Ronaldinho earned his first cap for the Brazilian national team, and by that point, the nickname "Ronaldinho" had firmly attached itself to him, becoming the name he was known by.
It turned out to be a good thing because Ronaldinho went on to become one of the greatest footballers of all time, dazzling fans with his magical skills at PSG and Barcelona.
His nickname became famous all over the world, and it's the name that will forever be associated with his incredible talent.
READ ALSO: Sadio Mane Net Worth, Salary, Wife, and Others – 2023
When Was Ronaldinho Born And Where?
Ronaldinho was born on March 21, 1980, in Porto Alegre, which is in the southern part of Brazil. When he was born, his parents gave him the name Ronaldo de Assis Moreira.
Ronaldinho is a nickname he picked up later in his life, and we've already talked about how that happened. Porto Alegre, the city where he was born, is a vibrant place known for its love of football.
It's a soccer cradle in Brazil, where many talented players grow up dreaming of becoming the next big thing in the game.
Ronaldinho was one of those kids who had a natural talent for kicking a ball, and he made his dreams come true. He started playing football at a very young age, and his skills caught the attention of coaches and scouts. That boy from Porto Alegre went on to become one of the greatest footballers the world has ever seen.
When Did Ronaldinho Retire?
Ronaldinho had an incredible career that spanned many years, and his retirement didn't happen until quite recently. He officially retired from professional football on January 16, 2018.
That's the day he decided to step back from the pitch and focus on other things in life. By the time he retired, Ronaldinho had played for several top clubs, including PSG in France and Barcelona in Spain.
He'd won numerous awards and honors, and people all over the world cherished the moments when they saw him on the field, making impossible moves look effortless.
But as they say, all good things must come to an end. Ronaldinho's decision to retire marked the conclusion of an era in football.
Although he wasn't as young as he used to be, he left behind a legacy that will be remembered forever. After retiring, Ronaldinho didn't disappear from the football world entirely.
He continued to be involved in the sport, participating in charity matches and other football-related events. His love for the game and his fans remained strong, and he continued to inspire the next generation of footballers.
READ ALSO: Upcoming Talents Set to Dominate the Premier League
Which Club Did Ronaldinho Play Last?
Fluminense was the last club Ronaldinho played for before his retirement. On July 11, 2015, he made a big announcement, returning to Brazil to sign up with Fluminense.
This move was pretty exciting for Brazilian football fans because they were going to see one of their legends play in their domestic league.
However, Ronaldinho's time at Fluminense didn't quite go as expected. Just two months later, on September 28, Ronaldinho and the club agreed to end his contract early.
He only made nine appearances during that short stint, and to be honest, he didn't perform as well as everyone had hoped.
The fans were quite disappointed, and they didn't hold back their criticism. Fluminense's sporting director, Mario Bittencourt, shared some insight into what happened.
Ronaldinho himself requested a meeting with the club and told them that he didn't feel he was playing up to his potential and that the situation was tough for him.
It was a big decision, and Ronaldinho wanted to be honest about it. Even though his last club experience didn't go as planned, Ronaldinho's career as a whole was spectacular. He was not just an amazing player but also a wonderful person both on and off the field.
Ronaldinho's Football Legacy
Let's talk about the incredible legacy Ronaldinho left behind. First off, Ronaldinho practically had a trophy room all to himself.
In addition to the FIFA World Player of the Year awards and the Ballon d'Or we mentioned earlier, he racked up several other individual honors.
He made it into the UEFA Team of the Year and the FIFA World XI three times each. In the 2005-06 season, he was named the UEFA Club Footballer of the Year, and in 2013, he was crowned South American Footballer of the Year.
In 2004, the legendary late Brazilian footballer Pelé himself included Ronaldinho in the FIFA 100 list of the world's greatest living players.
Not many players earn this honor, but Ronaldinho did. Overall, Ronaldinho made a total of 853 appearances throughout his career, representing both club and country, scoring 328 goals.
That's an impressive average of 0.38 goals per game. But perhaps what makes Ronaldinho's legacy truly special is the joy he brought to fans all over the world. His incredible skills, his infectious smile, and his love for the game made him more than just a footballer.
READ ALSO: Who Actually Owns Real Madrid? (Explained)
Conclusion
Ronaldinho 's real name is Ronaldo de Assis Moreira. Even though he became famous as Ronaldinho, Ronaldo de Assis Moreira is the name he was born with. His journey from a young boy in Porto Alegre to become one of the greatest football players in history is incredible.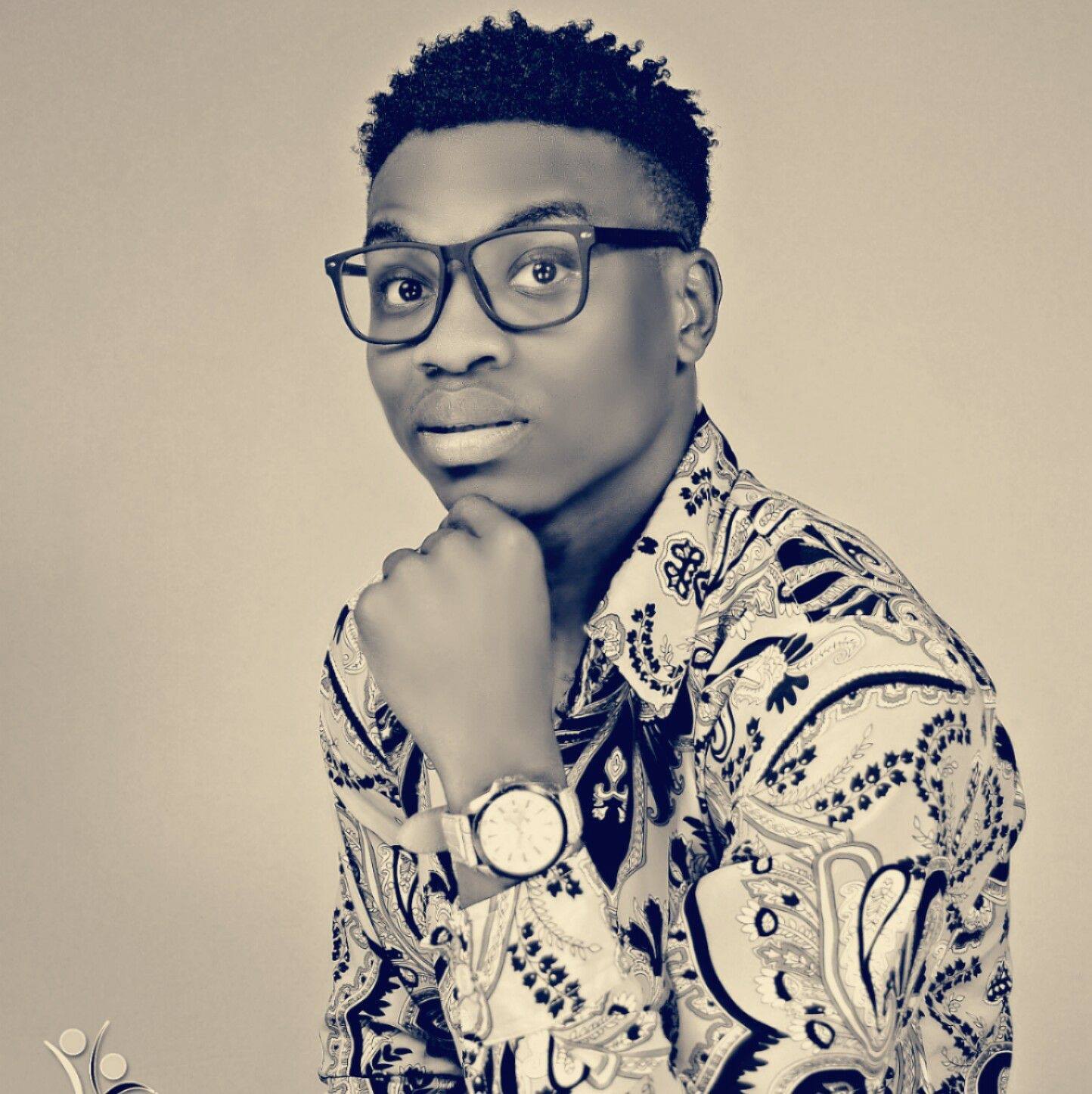 Pataka is a consistent and avid follower of the round leather game. He communicates his passion by editing soccer posts for various soccer platforms.