In this post, I will share with you the top 5 Paris Saint-Germain biggest wins ever which include:
PSG's biggest win record win
PSG's biggest home win in Ligue 1
PSG's biggest away win in Ligue 1
PSG's biggest home win in UEFA Intertoto Cup
And lots more.
READ ALSO: Napoli's Top 5 Biggest Wins In History
Paris Saint-Germain Football Club boasts an impressive collection of records, making them the most successful French club in history with 48 official titles.
They hold the record for all national competitions, securing eleven Ligue 1 championships, fourteen Coupe de France, nine Coupe de la Ligue, and eleven Trophée des Champions.
Additionally, PSG's achievements expand to international football, including one UEFA Cup Winners' Cup and one UEFA Intertoto Cup.
Notably, their 1995-96 UEFA Cup Winners' Cup victory differentiates them as the only French side to have won this trophy and the youngest European team to do so.
PSG has also clinched various historic honors, such as the most consecutive seasons in the top-flight (48 seasons in Ligue 1) and winning national titles in a single season four times, known as the domestic quadruple.
However, here are the top 5 extraordinary PSG biggest wins ever:
Côte-Chaude 0-10 Paris S-G French Cup 1993/1994
PSG 9–0 Guingamp Ligue 1 2019
Troyes 0 – 9 PSG Ligue 1 2016
PSG 7–0 Bastia Coupe de France 2017
PSG 7-1 KAA Gent UEFA Intertoto Cup semi-final second leg 2001
Let's get to it.
1. Côte-Chaude 0-10 Paris S-G French Cup 1993/1994 Season
PSG achieved an impressive feat during the 1993/1994 season when they clashed with amateur side Côte-Chaude in the last-64 round of the Coupe de France, recording a 10-0 victory.
The Parisians entered the match with their sights set on moving further in the French Cup competition. But they never knew this encounter would become their all-time biggest win.
At the time, PSG was riding a ripple of success, having gone an impressive 27 matches without a single defeat, breaking the Division 1 record they had set themselves during the 1985-1986 season.
Their confidence and form were sky-high, and they were determined to make a statement against Côte-Chaude.
Overwhelming the amateur side with a ruthless offensive display, the goals came in a flood, as the Côte-Chaude defense found itself helpless against the skill and accuracy of the Parisian attackers.
You can tell that PSG doesn't want a narrow victory, they want to win with a comfortable scoreline. They were on a mission to set a new benchmark, to record their largest victory ever in all competitions.
And they did just that, securing a resounding 10-0 win.
READ ALSO: Napoli's Top 5 Biggest Wins In History
2. PSG 9–0 Guingamp Ligue 1 2018-2019 Season
The 2018-2019 season drew a key moment in Paris Saint-Germain Football Club's illustrious history, as they embarked on their 46th professional season since their inception in 1970.
As the defending champions, the expectations were high, and they did not disappoint.
One match, in particular, was a clarifying moment of dominance as PSG's produced a sensational 9-0 victory over Guingamp in Ligue 1.
The absence of Thiago Motta, who had retired after the 2017-2018 season, meant that PSG had to adapt to the challenges of the new campaign without one of their seasoned midfield maestros.
Nevertheless, under the guidance of their manager and world-class talents, they embarked on another superb season.
Facing off against Guingamp, a team striving to hold their own in the top flight of French football, PSG demonstrated their qualities from the early minutes.
In fact, the match statistics didn't lie about domination by the Parisians, with 68% possession and 26 shots on goal, 12 of which found the back of the net.
The Guingamp defense was overpowered at every turn, and they were unable to hold the PSG attacks.
The clinical finishing of the Parisian forwards left the opposition goalkeeper with no sleep, as they ran riot and dismantled the Guingamp defense.
Not only did PSG register their largest-ever victory in Ligue 1, but they also sent a message to their rivals, displaying the gulf in class between them and the rest of the league.
3. Troyes 0 – 9 PSG Ligue 1 2016-2017 Season
The 2016-2017 Ligue 1 season saw a truly extraordinary display of football masterclass when Paris Saint-Germain Football Club faced off against Troyes.
This match would go down in history as one of the most dominant performances ever seen in the league. The Parisians showed total control, maintaining a staggering 68% possession throughout the match.
Their attacking skills were unmatched, as they bombarded the Troyes goal with 26 shots, with 12 of them finding the back of the net.
Zlatan Ibrahimovic scored an incredible four goals, and Edinson Cavani added to the count with a brace, while Javier Pastore, Adrien Rabiot, and an own goal from Matthieu Saunier contributed to the record-breaking scoreline.
Notably, this extraordinary victory over Troyes marked PSG's biggest away win in Ligue 1, underscoring their exceptional ability to dominate even on hostile grounds.
This match showed the immense strength of the PSG squad, as they executed their game plan with accuracy.
And again, they demonstrated their versatility, adapting to the absence of key players like Thiago Motta, who had retired the previous season.
READ ALSO: Lazio's Top 5 Biggest Losses In History
4. PSG 7–0 Bastia Coupe de France 2017-2018 Season
In the 2017-2018 season, PSG clashed with Bastia in Coupe de France , where PSG had a jaw-dropping performance, recording a 7-0 victory.
The 2017-2018 Coupe de France was the 24th edition of the competition, with forty-four clubs competing for the title.
As the four-time defending champions, PSG had something important to keep, and they did so in dazzling fashion. Taking control of the game and dictating the pace, Thiago Silva opened the scoring with a powerful header.
Adrien Rabiot and Christopher Nkunku added goals to back PSG's dominance in the first half. In the second half, Thiago Motta, Lucas Moura, Ángel Di María, and Julian Draxler all registered a goal, tearing the Bastia defense.
It was a remarkable victory for the Parisians, and it is their biggest win in the Coupe de France competition.
5. PSG 7-1 KAA Gent UEFA Intertoto Cup semi-final second leg 2001
In the summer of 2001, Paris Saint-Germain Football Club participated in the UEFA Intertoto Cup, a tournament that offered an alternative route to the UEFA Cup.
PSG's time in the competition was extraordinary, recording a historic 7-1 victory over KAA Gent in the semi-final second leg.
The 2001 UEFA Intertoto Cup finals saw PSG emerge as one of the triumphant teams alongside Aston Villa and Troyes.
All three clubs secured their places in the UEFA Cup, marking a remarkable achievement for PSG in their quest for European glory.
The semi-final second leg clash against KAA Gent was a great moment for PSG in the campaign. Having already secured a 3-0 advantage in the first leg, PSG entered the return fixture with confidence.
Ronaldinho pulled the strings in midfield and opened the scoring in the 13th minute. Also, Jay-Jay Okocha and Laurent Leroy scored to increase PSG's lead to a 3-0.
And in the second half, goals from Christian and Ronaldinho even boosted PSG's advantage.
Though Gent pulled one back through Mbo Mpenza, it was merely a consolation as the PSG side showed no signs of slowing down.
Jay-Jay Okocha registered another goal, and Christian completed his brace, sealing an emphatic 7-1 victory for the Parisians.
READ ALSO: Juventus Top 5 Biggest Wins Ever
Conclusion
Paris Saint-Germain Football Club has made its name in history with an impressive collection of records and titles, establishing themselves as the most successful French club.
And their triumphs spread across national and international competitions, from Ligue 1 to UEFA tournaments.
However, PSG's biggest wins mirror the amount of qualities in the squad from their incredible 10-0 victory over Côte-Chaude in the 1993/1994 French Cup to their sensational 7-1 triumph against KAA Gent in the 2001 UEFA Intertoto Cup.
With their star-studded squads, Paris Saint-Germain kept aiming for greater heights and more extraordinary victory.
I believe right now, they would not care more about any other titles except the UEFA Champions League Cup. Obviously, they have been trying all year to get this, but there is a missing puzzle that needs to be found.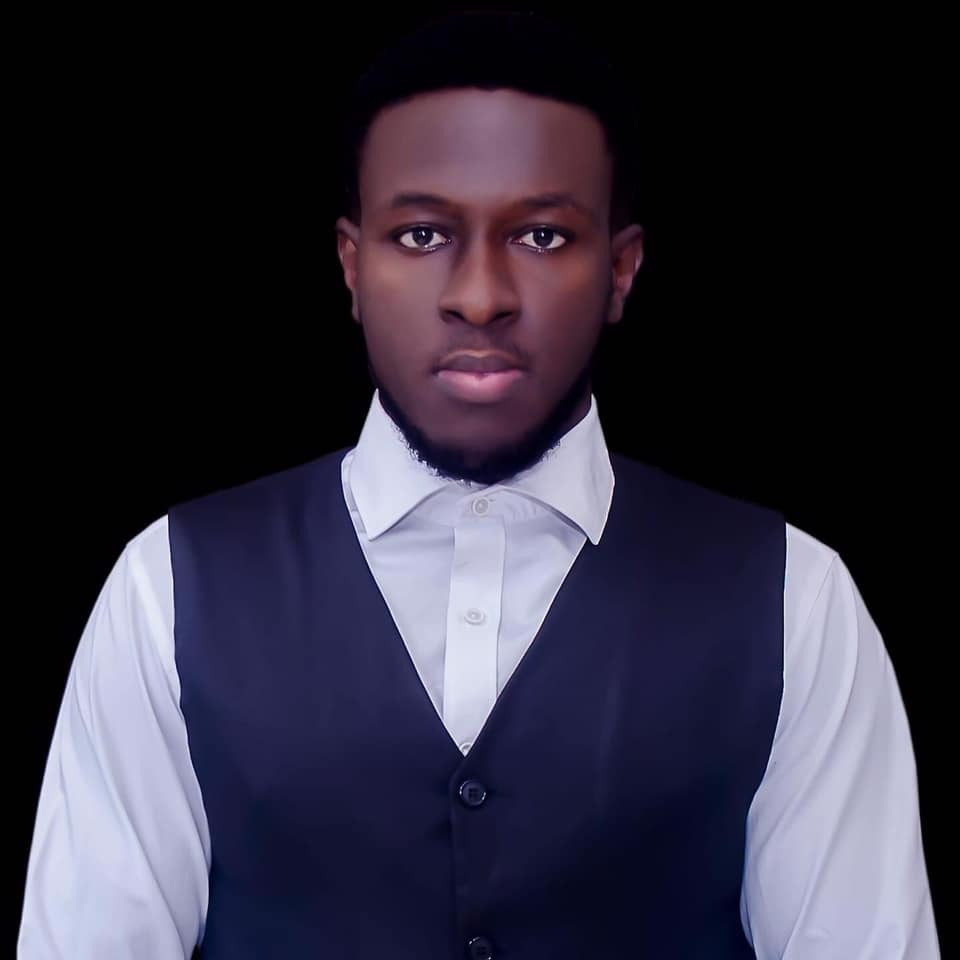 Kenneth is a an avid soccer follower, fan and writer. He is a consistent follower of the sport and is a fan of Chelsea FC.