In this post, I will discuss Paris Saint-Germain's biggest losses ever.
But then, do you know?
Paris Saint-Germain Football Club was established in 1970 after the merger of Paris FC and Stade Saint-Germain, and ever since, the club has become France's most successful, securing over 40 official titles, including eleven league titles and a major European trophy.
After winning their first major honor, the French Cup, in 1982 and the Division 1 title in 1986, PSG experienced a golden era in the 1990s, clinching multiple domestic and European titles.
However, the club underwent a revival in 2011 with significant financial backing, leading to their dominance in French football and consistent appearances in the UEFA Champions League.
PSG is among the world's richest football clubs, boasting an annual revenue of €654 million and a valuation of $4.21 billion.
Now that you know all of these, let me share with you the club's biggest losses in history.
READ ALSO: Top 5 United States Biggest Wins in History
Top 5 Paris Saint-Germain biggest losses In History
Nantes 6 – 0 PSG Ligue 1 1971-1972 Season
PSG 1–6 Juventus UEFA Super Cup 1996-1997 Season
Barcelona 6 – 1 PSG UEFA Champions League 2017-2018 Season
PSG 0–5 Reims Coupe de France 1974
PSG 0–4 Nice Ligue 1 1988
Let's get to it.
1. Nantes 6 – 0 PSG Ligue 1 1971-1972 Season
The 1971-1972 season was Paris Saint-Germain Football Club's first raid into top-flight football in France.
In September 1971, amidst mounting debts and financial strain, the Paris City Council stepped forward with a lifeline, an offer of 850k francs to pay PSG's debts and secure their place in the elite division, Division 1, for the following year.
However, this financial aid came with a condition: the club was to adopt the more Parisian name "Paris Football Club."
While some saw this as a pragmatic solution to ensure PSG's survival, others opposed the name change.
In that same month in 1971, PSG suffered a crushing loss, their biggest defeat ever in all competitions as Nantes handed them a humbling 0-6 loss in an away match.
Behind the scenes, internal disagreements over the name change surfaced, resulting in the resignation of club president Guy Crescent, who favored the new name.
However, Henri Patrelle, who was against the renaming, assumed the presidency in December 1971.
And despite his efforts to persuade the council to reconsider their stance, the authorities were steadfast, and that was what led to a painful split within the club on June 1, 1972.
As a consequence of the division, PSG's status was stripped away, and they were relegated to Division 3. However, Crescent, who was backed by the council rekindled Paris FC, helping them to secure their place in Division 1.
READ ALSO: Top 5 Extraordinary Paris Saint-Germain Biggest Wins Ever
2. PSG 1–6 Juventus UEFA Super Cup 1996-1997 Season
In a striking match during the 1996-1997 UEFA Super Cup, Paris Saint-Germain suffered one of their most crushing defeats during their clash against the Italian giant, Juventus.
The game took place on an icy pitch, adding an extra layer of difficulty for both teams.
The match started with high expectations, as both PSG and Juventus boasted talented players known for their technical abilities.
However, the ground conditions posed a challenge for the players, especially those trying to maneuver with shoes as large as size 13.
Defenders, in particular, struggled to find their footing on the slippery surface.
While PSG found it challenging to possess Juventus's attacking force, one crucial moment came when Del Piero's first goal was disallowed due to a foul on the PSG goalkeeper.
Regardless, Juventus continued to dominate, with Padova showing his exceptional heading skills, securing the 2-0 lead for his team.
In fact, in the game, Peruzzi, PSG's goalkeeper, made some remarkable saves, but even his exceptional efforts couldn't prevent the attack from Juventus.
They were hot at the feet and fired at the heading. In the end, it was Lombardo's goal that sealed Juventus' victory.
Despite some attempts by PSG to make a comeback, their efforts were thwarted by the dominant Italian side.
READ ALSO: Lazio's Top 5 Biggest Losses In History
3. Barcelona 6 – 1 PSG UEFA Champions League 2017-2018 Season
The UEFA Champions League encounter between FC Barcelona and Paris Saint-Germain F.C. during the 2016-2017 season will always be remembered in the competition history as one of the most extraordinary comebacks.
On 8th March 2017, Camp Nou in Barcelona saw an epic clash as Barcelona attempted to overturn a four-goal from the first leg of their round of 16 tie against PSG.
Entering the match with a 0-4 disadvantage from the first leg, Barcelona faced an uphill battle.
However, the determination of the home side was clear from the first minutes, but who would have ever thought they would qualify?
With an impressive attendance of 96,290, Camp Nou was a kettle of suspense.
The match kicked off with Barcelona's Luis Suárez scoring in the 3rd minute, and In the 40th minute, Paris Saint-Germain's Layvin Kurzawa scored an own goal while attempting to block a shot by Andrés Iniesta.
With Lionel Messi converting a penalty in the 50th minute after Neymar was fouled, the game seemed to be slipping away from PSG when Edinson Cavani scored their only goal in the 62nd minute, placing them in a favorable position due to the away goals rule.
However, Barcelona was relentless, and Neymar emerged as the catalyst for their historic comeback.
He scored a sensational free-kick in the 88th minute, and In the 90+1st minute, a controversial penalty kick was awarded when Luis Suárez went down in the penalty area, and Neymar made no mistake from the spot, bringing the score to 5-1.
READ ALSO: Top 5 FC Porto Biggest Wins In The Club History
With tensions rising, Neymar delivered a cross into the penalty area, and Sergi Roberto netted the decisive goal in the 90+5th minute.
Camp Nou exploded in celebration as Barcelona clinched a remarkable 6-1 victory, advancing to the quarter-finals with an aggregate score of 6-5.
4. PSG 0–5 Reims Coupe de France 1973-1974 Season
The game kicked off with a dangerous attack from Stade de Reims in the opening minutes.
But, it was the Argentine forward, Carlos Bianchi, who scored the first goal for Reims just three minutes into the match, taking advantage of a pass from Jodar.
Paris Saint-Germain, with all their key players, including Spiegler and Marc Ela in the attack, initiated several counter-attacks.
François M'Pelé missed a golden opportunity to equalize for PSG, narrowly failing to connect with the ball inside the penalty area.
Later in the match, a penalty appeal arose when Planchard fouled the left winger in the box, but the referee awarded a corner instead.
However, both teams kept showing strong defensive performances, and the match was closely contested in midfield. Despite the challenging weather conditions, with rain making the pitch slippery, the players demonstrated their skill.
Impressively, both teams continued to engage in back-and-forth plays. With 18 minutes played, the intensity of the match remained high, and both teams were eager to secure victory.
But in the end, the game ended 5-0 in favor of Reims, the match was an enthralling contest filled with exciting moments and skilled play from both Paris Saint-Germain and Stade de Reims.
READ ALSO: Top 5 Nigeria's Biggest Win In Football History
5. PSG 0–4 Nice Ligue 1 1988-1999 Season
In the 1988-1989 season of Ligue 1, Paris Saint-Germain (PSG) faced a challenging period as their championship-winning team from the previous seasons began to rust.
The departure of key players, including Dominique Rocheteau, weakened the squad's core, leaving them struggling to maintain their previous form.
Despite the arrivals of world-class midfielders Gabriel Calderón and Ray Wilkins, the team couldn't reverse their fortunes.
Unfortunately, Wilkins' tenure at PSG was cut short as he played only ten matches before joining Rangers in December 1987.
PSG's struggles were obvious early on as they finished last in the Tournoi de Paris, a stark contrast to their previous successes.
The low wave persisted with a string of seven defeats in eight games, prompting Gérard Houllier to step down as the manager and take on the role of the club's sporting director in October 1987.
The managerial responsibility was handed to Erick Mombaerts, but despite the change, PSG languished in the relegation zone by the end of the year.
As the team continued to struggle, Gérard Houllier returned as the manager in February 1988 to lead the squad for the remainder of the campaign.
However, PSG's woes reached their lowest point in late April of that year when they suffered a crushing 0–4 defeat against Nice at the Parc des Princes.
This loss was a blow to the team, marking their record home league defeat and pushing them back to third from the bottom with just five games left to play.
Not only did PSG endure struggles in the league, but they also suffered a heavy 0–3 defeat against Sochaux in the French Cup last-32 stage, eliminating them 1–6 on aggregate.
These losses put the club's top-flight status at risk, and they were left fighting to avoid relegation.
In a dramatic turn of events, PSG managed to avoid the drop by securing a crucial 15th-placed finish on the final matchday, due to a decisive goal scored by Daniel Xuereb away to Le Havre.
With their place in the top division secured, Gérard Houllier decided to part ways with the club in June 1988 at the end of the season.
The 1988-1989 season was one of PSG's most challenging periods, filled with ups and downs, disappointments, and brief moments of hope.
READ ALSO: List of Liverpool's Top 5 Most Crushing Wins Ever
Conclusion
Paris Saint-Germain's biggest losses in history have been characterized by moments of difficulty and challenges for the club.
From the early days of their establishment, PSG encountered financial struggles, internal disagreements, and a painful relegation in the 1971-1972 season.
In 1996-1997, PSG faced a 1-6 defeat against Juventus in the UEFA Super Cup. Also, the 2017-2018 season witnessed a historic comeback from Barcelona, as they defeated them 6-1 in the UEFA Champions League.
Additionally, they suffered a heavy 0-5 loss against Reims in the 1973-1974 Coupe de France.
The 1988-1989 season proved to be another tough time for PSG, but they managed to avoid relegation and continue their journey in French football.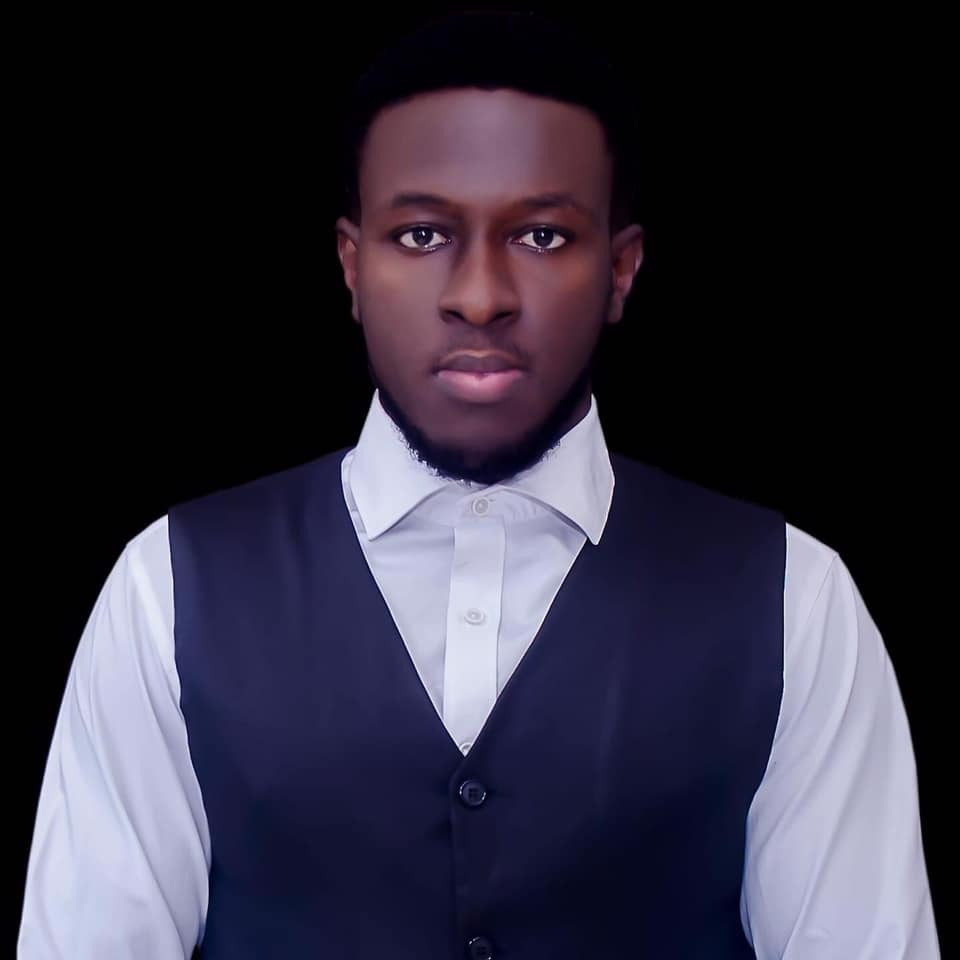 Kenneth is a an avid soccer follower, fan and writer. He is a consistent follower of the sport and is a fan of Chelsea FC.