In this post, I will discuss the best genuine two-footed players that I have ever been in football.
There are many great two-footed players, but only a few are that genuine.
Let me tell you, some of the players in your mind right now are not genuine two-footed players, and they won't make this list.
Ultimately, these players do not have a weaker foot as they can use both feet efficiently, dominating either side of the field.
So, if you ask me; Pele, Zidane, George Best, Paolo Maldini, Di Stéfano, Xabi Alonso, Santi Cazorla, and Wayne Rooney are the most two-footed players in football history.
Lets kick-off.
1. Pele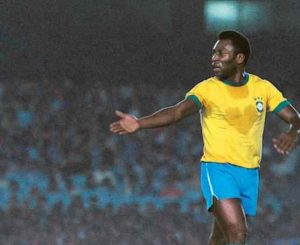 It is no more a piece of news or a debate, Pele is one of the greatest football players the world has ever seen and rightfully claims his place among the elite as one of the finest two-footed players in football history.
Pele possessed a remarkable ability to seamlessly combine both his left and right foot, creating magic on the field.
Whether it was his passes, dribbling, or strikes on goal, Pele's command over both feet left opposition defenses helpless, allowing him to record an extraordinary number of goals at both the club and international levels.
His technical prowess was excellent, as he effortlessly replicated his dazzling feats with either foot. He is a legend.
Pele retired as Brazil's all-time top scorer with 77 goals in just 91 games. These contributions played an instrumental role in Brazil's success, as he led the national team to three World Cup triumphs.
In his illustrious career with Santos, he registered a total of 643 goals, making him one of the most successful and prolific players in the history of the sport.
It was through his magical blend of two-footed prowess that he consistently found the back of the net.
READ ALSO: Brazil Biggest Losses In Football History (Number 4 Will Amaze You)
2. Paolo Maldini
When it comes to genuinely two-footed players, one name stands out among the best: Paolo Maldini.
He is one of the greatest defenders of all time, and it is crucial to acknowledge that Maldini was a complete player in every sense.
Undeniably right-footed by nature, he established himself as the world's premier left-back for 15 years, flawlessly executing his duties without putting a foot wrong.
Maldini's defensive abilities were partially rooted in his two-footedness. He never felt the need to force opponents onto his stronger side or attempt to control the ball with one foot.
Instead, he approached each situation with tactical precision, relying on whichever foot offered the greatest advantage given the game's context.
This calculated approach allowed him to maintain control over the game and effectively neutralize even the most formidable attackers.
It is worth noting that Maldini's reputation extends beyond mere Italian or AC Milan bias.
As a football fan with no personal affiliations, I can confidently state that Maldini was the epitome of a complete two-footed player throughout my three decades of following the sport. His mastery of both feet beats individual bias.
Maldini's remarkable career covered over 900 appearances for AC Milan, during which he proved his two-footed brilliance time and again.
He combined defensive solidity with the ability to initiate attacks and deliver pinpoint crosses using either foot.
3. Zidane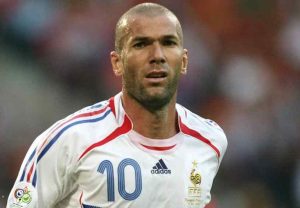 Zinedine Zidane made history with a legendary left-footed volley in a Champions League final and a right-footed penalty in a World Cup final.
He was truly a class, and he stood tall as a true genius who left beautiful memories in the game.
Zidane displayed his exceptional ability to efficiently utilize both feet with his elegance, technical skill, and unstoppable presence on the field.
His control, dribbling skills, and extraordinary vision allowed him to orchestrate the game with finesse.
The French maestro possessed the unique ability to unleash precise and incisive passes, effortlessly threading the ball through tight spaces, and splitting defenses wide open.
Even his shooting prowess with both feet is wow which was a great asset in his playing career, helping him to score some of the most iconic goals in the history of the sport.
One goal that will forever be remembered in football history is the left-footed volley Zidane scored for Real Madrid against Bayer Leverkusen in the 2002 Champions League final.
Widely regarded as one of the greatest goals in the competition's history, it proves Zidane's technique and flair. He has made success in coaching, demonstrating his understanding of the game.
READ ALSO: Top 8 Greatest Football Managers Of All Time ( 2023 Ranking )
4. George Best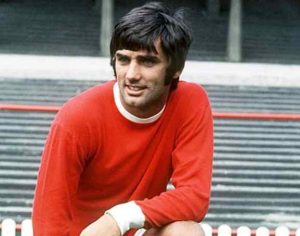 George Best is a rare talent, and he is regarded as one of the greatest football players of all time. He remains a timeless icon as he is one of the greatest dribblers of his time to grace the game.
Possessing pace, skill, balance, and the rare ability to shoot and pass with equal prowess using either foot.
Best possessed a skill set that showed his ability to squirm past defenders on either side, shoot with both feet and deliver long-range passes effortlessly.
His striking good looks and charismatic personality drove him to a level of stardom rarely seen in the world of sports. Yet it was his prowess as a footballer that truly set him apart.
In his career, Best amassed a collection of awards including the European Footballer of the Year honor in 1968. Those fortunate enough to watch him play were the privileged fans, he commanded the game like no other.
5. Di Stéfano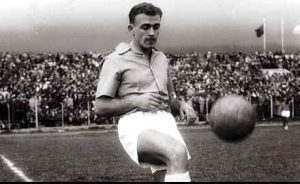 Alfredo Di Stéfano, often regarded as the most underrated footballer of all time, seems to be the only player capable of challenging Cristiano Ronaldo for the title of the greatest Real Madrid player ever.
His exceptional talent and impact on the game are often overlooked, yet his versatility makes him an iconic figure in football history.
Di Stéfano's journey to greatness began with his determination to become a two-footed player. As a right-footed individual, he sharpened his skills until he could play with his left foot proficiently.
This ability to use both feet effectively laid the foundation for his success on the field. Upon joining Real Madrid in 1953, Di Stéfano's arrival marked a turning point in the club's history.
In his first season, he scored 27 goals in 28 league appearances, leading Real Madrid to their first title in two decades.
The following season, with the addition of Héctor Rial, Di Stéfano played a pivotal role in securing another league title, contributing 25 goals.
These triumphs were merely the beginning of an extraordinary era that saw Real Madrid clinch five consecutive European Cups, with Di Stéfano finding the net in each final.
While his incredible goal-scoring record of 308 goals in 396 official matches for Real Madrid may paint him as a center forward, it would be unjust to classify Di Stéfano as such.
Renowned football analyst Rene Marić described Di Stéfano as a central midfielder who served as the hub of his team's build-up, final third penetration, and chance creation.
His ability to receive the ball deep, combine with teammates, dribble past opponents, and orchestrate play until the box proved his intelligence, vision, and stamina.
Though his dribbling may not have possessed the flamboyance of modern stars, Di Stéfano's technical abilities were exceptional. His positioning, off-ball movement, passing, and tempo control made him a standout player in any era.
While the era of Messi and Ronaldo may have redefined the concept of greatness, it is without question that Di Stéfano was the player of his generation.
READ ALSO: Best Formation Against 4-4-1-1 – How To Win
6. Wayne Rooney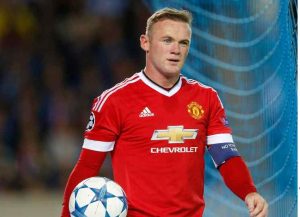 I was talking about complete players, and my buddy mentioned Wayne Rooney. But have you ever considered him the most complete player of his generation?
Analyzing this, I would say he epitomizes the art of two-footed mastery on the field. His effortless use of both legs, to the extent that his primarily right-footed nature went unnoticed.
He demonstrated a level of proficiency that made it difficult to find out his dominant foot.
Though it was initially a makeshift role due to the absence of players, his success in different positions led to a shift in modern football. He can also play as a center forward, a number 10, or in other positions.
In all, his proficiency with both feet, coupled with his adaptability across different positions, made him a true maestro of the game.
7. Xabi Alonso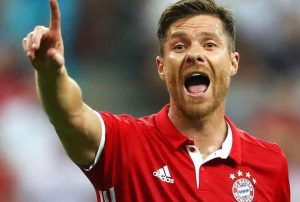 Xabi Alonso is one of the best genuine two-footed soccer players of his time.
Having witnessed his brilliance firsthand, it is clear that Alonso's ability to command the game using both feet was truly exceptional.
Whether wearing the colors of Liverpool, Real Madrid, or Bayern Munich or representing the Spanish national team, Alonso consistently displayed a remarkable mastery of the ball with both his left and right foot.
His technical qualities and passing can not be matched, allowing him to dictate the tempo of matches and effortlessly distribute the ball with either foot.
I love his sense of timing and vision which helped him to launch pinpoint long balls, unlock defenses and create scoring opportunities for his teammates. Also, his two-footed skill widens his shooting abilities as well.
He was known for his accurate strikes from a distance, with both his left and right foot. His two-footed threat capability made him a constant danger to opposition defenses.
READ ALSO: Manchester United 2023 Player Wages And Salaries
8. Santi Cazorla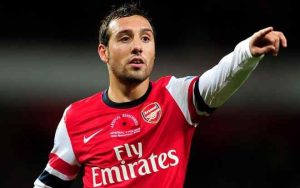 Santi Cazorla has proven himself to be one of the best genuine two-footed soccer players in the world.
What makes his story even more interesting is how he developed his remarkable two-footed ability through determination and hard work.
A slight ankle injury to his preferred right foot became the catalyst for Cazorla's career toward becoming a two-footed player.
Rather than letting the setback hinder his progress, he embraced the challenge and began using his left foot more extensively.
This adjustment not only strengthened his weaker foot but also unlocked a whole new dimension to his game. Cazorla's dedication and work ethic shone through as he spent countless hours grinding his skills.
He would diligently practice kicking the ball against the wall with his weaker foot after training sessions, pushing himself to improve and make his left foot stronger and more proficient.
This relentless pursuit of perfection paid off, as seen clearly by his ability to strike the ball with accuracy and power using both feet.
One statistic that underscores Cazorla's two-footed prowess is the fact that he takes a significant 49% of his shots with his so-called "weaker" left foot.
Another aspect of Cazorla's game that displays his two-footed mastery is his ability to take set pieces from both feet.
His technique is so exceptional that one could argue FIFA should create an option to select either his right foot or left foot when taking free kicks or corners.
Unfortunately, a devastating series of injuries kept him sidelined for 668 days and put him through 11 operations, raising concerns about the possible loss of his leg.
However, his resilience and determination allowed him to make a triumphant return to the highest level of the game. It was heartbreaking to witness his prolonged absence from the game.
But his return has been inspiring as he continues to dazzle with his technique, vision, and ability to control the game with equal proficiency using both feet.
READ ALSO: Top 5 Best Football Teams In The World (2023 Ranking)
Conclusion
So, you have the best 8 genuine two-footed soccer players in the world. These unique players have reshaped the game, redefining what it means to be a complete player.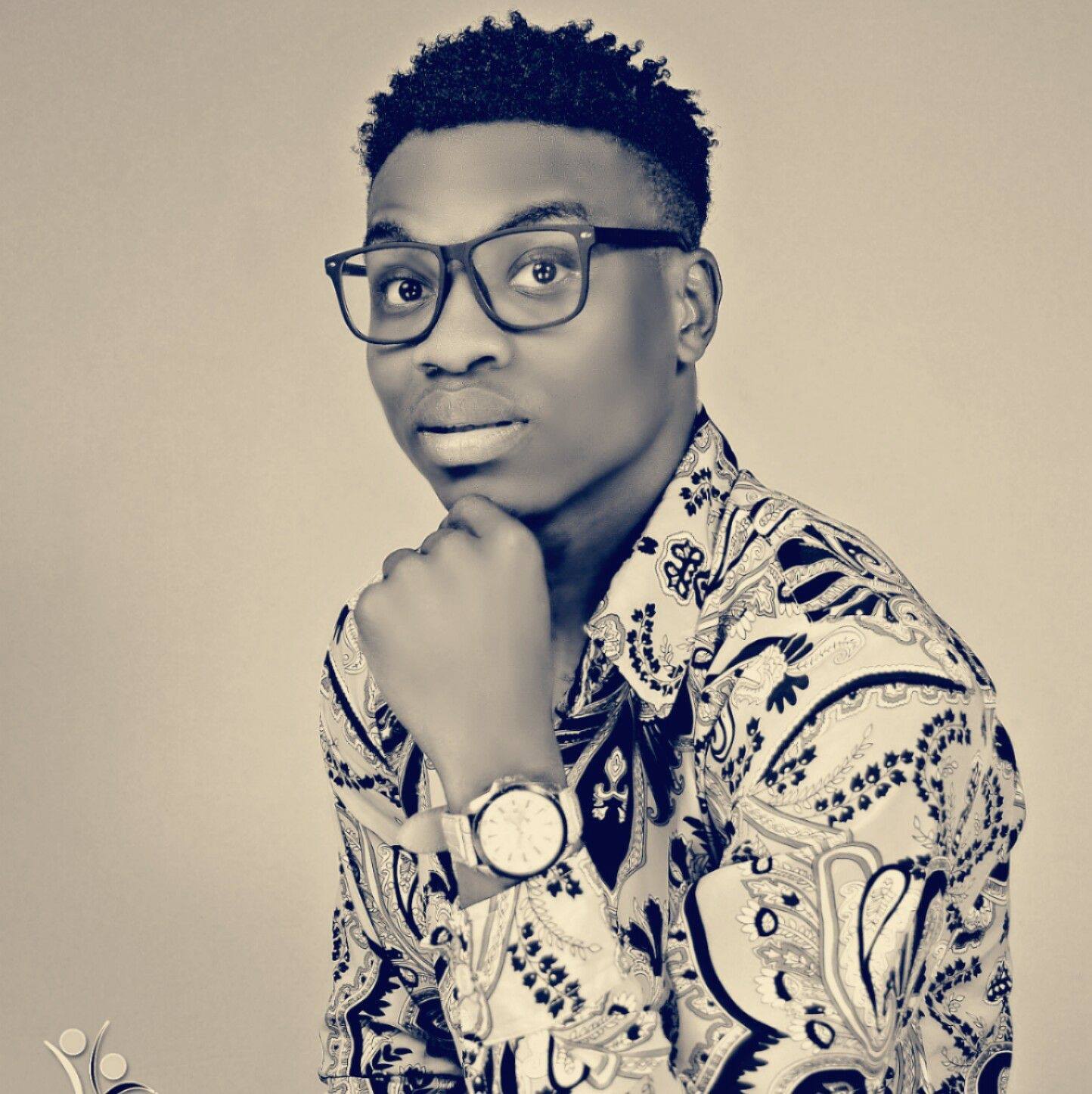 Pataka is a consistent and avid follower of the round leather game. He communicates his passion by editing soccer posts for various soccer platforms.