This is my list of the Top 10 Best Bribblers in football history.
Dribbling is an interesting skill in football as It allows players to beat defenders, create space, and open up scoring opportunities.
The best dribblers in the world have a combination of attributes that make them a joy to watch, including ball control, agility, speed, vision, and confidence.
When I say this attribute, only a few players have got all of those qualities, and they make a difference.
However;
Top 10 Best Dribblers In Football History
Garrincha
George Best
Messi
Ronaldinho
Maradona
Pele
Stanley Matthews
Johann Cruyff
Neymar
Ronaldo de Lima
Let's learn how they are all fierce in the game.
READ ALSO: Top 10 Amazing Youngest Captains In Soccer History
1. Garrincha
Garrincha was a dribbling wizard, a magician with the ball at his feet.
He was so good that he was once called the "Birdman of Rio" for his ability to move in and out of defenders with ease. His dribbling qualities were based on his agility, balance, and speed.
Though his stature is small, it gave him incredible balance and allowed him to change direction quickly and easily.
He was also very fast, which allowed him to outrun defenders and create scoring opportunities. But what I appreciate most about him was his creativity.
He was always coming up with new moves and tricks, and he had a knack for making defenders look foolish. Even he could make defenders think he was going one way when he was going the other.
In addition, Garrincha's dribbling skills were a major factor in Brazil's victory in the 1958 and 1962 World Cups.
He was named the best player in the tournament in those years, and he is considered to be one of the greatest players in Brazilian history.
2. George Best
George Best is considered one of the greatest footballers of all time. He was a dribbler with a difference.
It wasn't just about skill and technique, he had something else, something that made him special. Some people called it magic, others called it genius.
But whatever you called it, there was no denying that George Best had it. He dribbles past defenders looking like he does nothing, and he could create chances out of nothing.
And he could score goals from anywhere. But it wasn't just his dribbling skills that made him great.
I like his personality, his charisma, and his love of the game. George Best was a showman as he loved to entertain the fans by taking risks, and he loved to win.
But George Best was also a flawed genius, he was troubled by alcoholism and depression. Unfortunately, we lost him at the age of 59.
3. Messi
No football player has mastered the game at the level Lionel Messi has.
He stands out from other top dribblers in history not just because of his skills, but because each of his flashy moves serves a purpose on the pitch.
It's not about entertaining the fans; it's about dismantling the opposition's defense. His control and balance when the ball is at his feet is a class.
The way he maneuvers the ball behind the opposition is amazing. Watching him glide past opponents, it's as if he has access to a secret cheat code, giving him an unfair advantage on the field.
Messi's dribbling is a tool he wields with surgical precision to create danger for the opposing team. With each dribble, he instills fear and uncertainty in defenders, forcing them to second-guess their every move.
They know that a split-second loss of focus could result in their embarrassment and their team's downfall. However, it is not just his brilliance but also his productivity.
It's not enough to have remarkable dribbling skills; they must translate into tangible results, and Messi delivers.
His dribbling prowess is complemented by the ability to produce goals and assists, consistently delivering game-changing moments.
READ ALSO: Top 10 Best Soccer Players Of All Time Ranked
4. Ronaldinho
When it comes to having fun at the highest level of football, few players can match the delight of Ronaldinho.
It's remarkable to witness how he maintained his flamboyant style while making history in football, ultimately winning the Golden Ball Award.
The Brazilian maestro remained true to himself, captivating fans with his dazzling dribbling skills and making it seem like a carefree stroll past defenders, even when shouldering the responsibility of being a key player.
Few players can sustain their place at the top by relying so heavily on their ability to confound opponents one-on-one. But that's precisely what Ronaldinho did.
He transformed the art of dribbling into a career-defining spectacle, entertaining supporters with his boundless creativity.
Watching Ronaldinho play was a joyous experience, and he became a master at putting smiles on people's faces.
His dribbling skills were his trademark, and it's challenging to think of anyone who impresses in this aspect of the game more than him.
5. Maradona
Maradona's dribbling skills are the stuff of legends, and it feels almost needless to delve into them as they are widely known and celebrated.
Yet, there is one aspect of his dribbling prowess that I appreciate, a skill that no one seemed to master quite like Maradona did. Moving the ball from his strong foot to his weaker one while in a full sprint is phenomenal.
With every explosive burst of speed, he showed the ability to control the ball with accuracy, deceiving defenders.
He had an understanding of how to manipulate the ball and exploit the slightest openings in the opposition's defense. His dribbling style was a breathtaking combination of speed, agility, and creativity.
When we speak of the greatest dribblers to have graced the game, Maradona's name is written in golden letters.
6. Pele
While many remember him for his incredible performances in the 1970 World Cup, it is the earlier years of his career that truly showed his dribbling skills.
When young fans watch tapes of the '70 World Cup, they may not fully grasp Pelé's genius.
My grandpa has witnessed this, and as they watched those games, some of his friends said, "Pelé was good, but maybe not as exceptional as you've made him out to be."
But what they hadn't witnessed was the Pelé of 1958 to 1964, the slimmer version of the legend. During those years, Pelé was a force to be reckoned with.
His agility and speed with the ball at his feet were nothing short of extraordinary. The early Pelé was a revelation, displaying creativity.
His ball control was immaculate, and his change of pace left defenders dazed and confused. As the years went by, Pelé's physique changed, and he evolved as a player.
He added muscle and lost some of his mobility. But it is the Pelé of 1958 to 1964 that wowed the essence of his extraordinary dribbling abilities.
However, the early Pelé was a master of his craft, a player whose skill will always be appreciated in the game.
READ ALSO: Where Is The Next FIFA World Cup 2026?
7. Stanley Matthews
Stanley Matthews is one of the greatest English footballers in history. Matthews possessed a sense of timing and an ability to move all of a sudden without opponents' notice.
His incredible pace was a defining attribute, and it got even the most formidable opponents.
Such was the impact of Matthews' playing style that the legendary Pelé himself acknowledged him as the man who taught the world how football should be played.
The ball seemed to be an extension of his being as he controlled its movements, and his dribbling technique was a work of art.
However, his dribbling was not merely a display of individual skill but a strategic tool that helped his team's attacking prowess.
8. Johann Cruyff
Johan Cruyff stands tall among the best dribblers in football history.
Like every other, Cruyff possessed pace, agility, and the talent to change the direction of the ball in the blink of an eye. His technical, and tactical proficiency.
Cruyff's dribbling was not just about beating opponents but strategically dismantling their defensive structure, creating openings and opportunities for himself and his teammates. One move forever associated with Cruyff is "The Cruyff Turn."
As he appeared to initiate a pass to a teammate, he would deftly drag the ball behind his planted foot with the inside of his other foot, performing a 90-degree. With timing, he would then accelerate away from his marker.
I would say Cruyff is one of the few players that revolutionized the art of dribbling.
9. Neymar
Neymar has got an arsenal of skills that make him one of the best dribblers in football history.
His ability to move through 2 or more players with flair is fantastic, I mean you can always want to re-watch how he does his things.
From his early days at Barcelona, where he matched and even surpassed Messi's dribbling records on numerous occasions, to his current spell at PSG, Neymar's average has only soared higher.
He thrived under the pressure, using his lightning-quick turns and sudden bursts of acceleration to leave defenders in a state of confusion.
Now, at PSG, Neymar's skill and creativity continue to interest me, and fans around the world.
READ ALSO: 5 Best Left Backs In Football History (2023 Ranking)
10. Ronaldo de Lima
Ronaldo de Lima is another Brazilian football sensation on my list. If you would agree with me, Brazil is fond of producing skillful players, players who play a lot with the balls.
De Lima does not only dribble past defenders and he converts his runs into goals.
Renowned for his exceptional goal-scoring ability, Ronaldo achieved almost every honor attainable by a modern-day footballer in Europe, except for the Champions League medal.
One of Ronaldo's most memorable moments was at the 2002 World Cup final, where he displayed his dribbling skills. With Brazil facing Germany, Ronaldo unleashed his genius, scoring two goals that helped his team to a 2-0 victory.
His ability to combine his incredible dribbling skills with a lethal goal-scoring instinct made him a threat to any defender.
His dribbles were not only just a display of fancy footwork but a means to an end, finding the back of the net.
Conclusion
So, buddy, you have my top 10 dribbling kings in football.
From Garrincha's wizardry and George Best's magical genius to the mastery of Messi and Maradona, each player displayed unique qualities that differ from theirs.
Plus Pele, Stanley Matthews, Johan Cruyff, Neymar, and Ronaldo de Lima all brought their style and brilliance to the art of dribbling. These players are a joy to watch.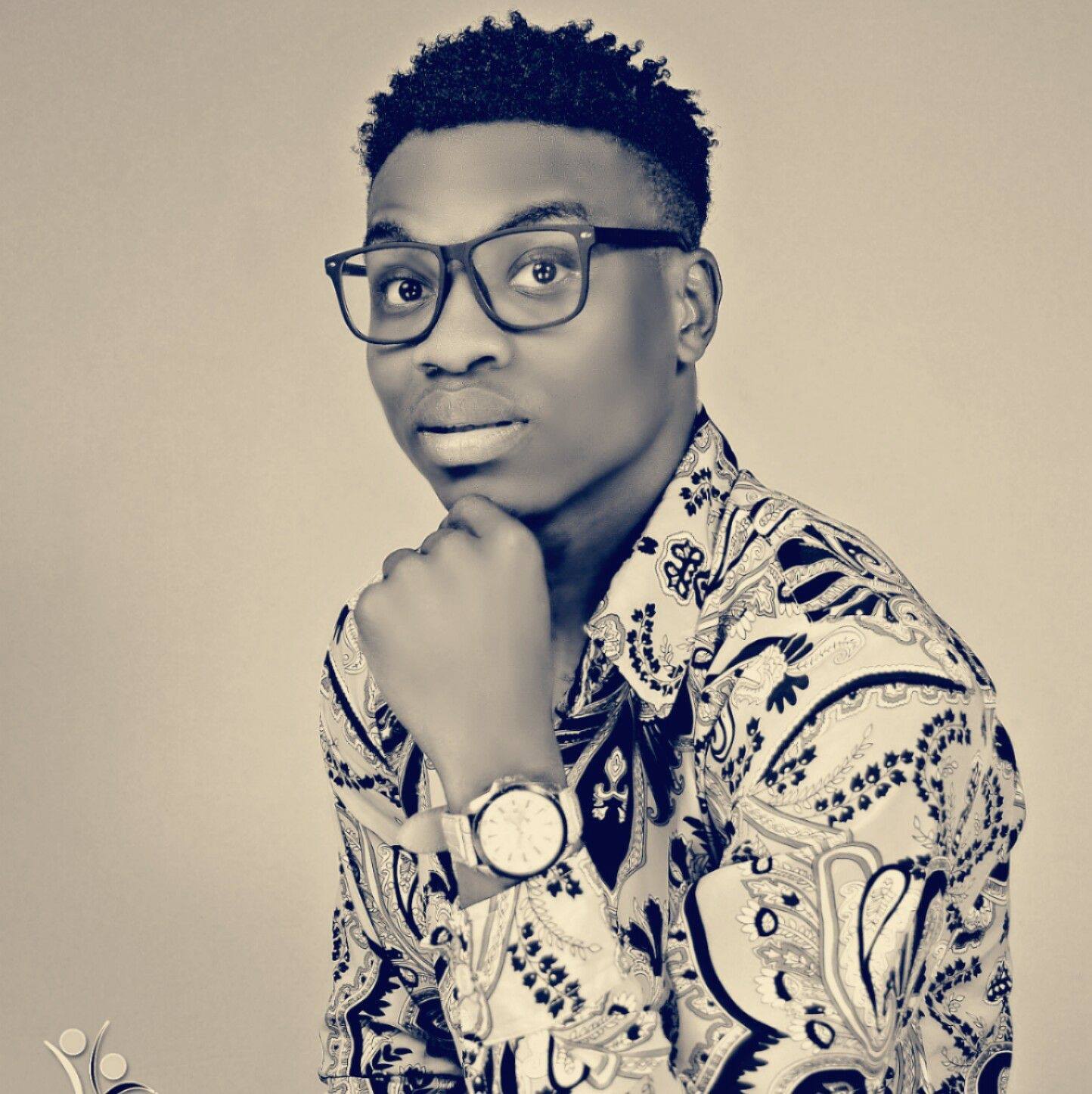 Pataka is a consistent and avid follower of the round leather game. He communicates his passion by editing soccer posts for various soccer platforms.