This was an educational debate between me and my buddy trying to rank the best, and the greatest left back in the history of football.
I'm a fan of left-footed players due to how silky they move the ball. Whatever they do with the ball is a class. Without much affection, I will only be sharing with you the best left-back players of all time in this post.
And you will learn how fierce they are in the game plus their style of play, notable performance, and achievements.
5 Best Left Backs In Football History
Paolo Maldini
Roberto Carlos
Nilton Santos
Giacinto Facchetti
Paul Breitner
Let's celebrate them.
1. Paolo Maldini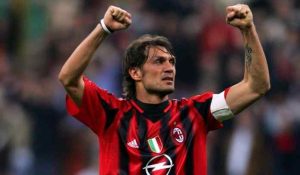 Buddy said Paolo Maldini is the artistry of the left back position. We agreed to the fact, he is one of the greatest defenders in football.
I love him more for his tactical versatility and exceptional command with both feet which helped him to thrive in different defensive roles.
Initially, he was used as a right-back under manager Arrigo Sacchi at AC Milan. Due to his technical skills, Maldini doesn't look like a normal traditional defender.
Ronaldinho himself attested to this, saying Maldini's ability resembles a midfield maestro while in possession of the ball. However, it was not only Maldini's offensive contributions that defined his legacy.
His forward runs, and impressive crossing abilities posed a constant threat to opponents. As his career progressed, Maldini moved to a center-back position where he showed his brilliance again.
He mastered the art of thwarting opposition attacks, and his defensive prowess increased his aerial ability, strength in tackles, and tactical knowledge.
Ronaldo, a legendary striker, acknowledged Maldini as the most formidable defender he encountered in his career.
His influence in the game is way beyond his playing days inspiring a generation of defenders who sought to emulate his abilities.
READ ALSO: Top 10 Best Soccer Players Of All Time Ranked
2. Roberto Carlos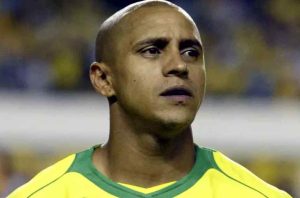 The first thing I thought about Roberto Carlos was his explosive forward surging runs. His attacking ability to join the attack transformed the left flank into a constant source of danger.
And his contributions were not limited to defensive duties, as he showed the speed of light, dribbling skills, and passing accuracy, allowing him to create opportunities and assist in goal-scoring situations.
He is also known as "El Hombre Bala" (The Bullet Man), he struck thunderous bending shots and free kicks, measured at astonishing speeds of over 105 miles per hour (169 km/h).
And in a dead situation, he was a formidable force. He is one of the best free-kick takers of his generation.
Despite his small stature, he showed immense strength, stamina, and work rate, effectively covering the left flank and performing both attacking and defensive duties. He combined hard-tackling abilities with timing to break opposing attacks.
Notably, from his time at Inter, where he occasionally played as a winger, to his later years with Anzhi Makhachkala, where he adapted to a defensive midfield role, he contributed to his team's success.
READ ALSO: 10 Best Soccer Players In The World Right Now (2023 List)
3. Nilton Santos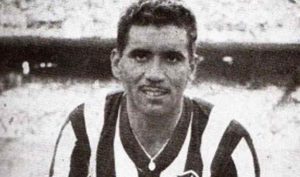 Nílton dos Santos is one of the greatest left-backs in the history of football. As a member of the Brazilian squads that triumphed in the 1958 and 1962 World Cups, his career was nothing but impressive.
Santos's outstanding performances earned him a place in the World Team of the 20th Century.
Pelé acknowledged Santos's greatness by naming him one of the top 125 greatest living footballers at a FIFA Awards ceremony in 2004. He was even awarded the Golden Foot Legends Award in 2009.
Santos's career flourished as an attacking left-back. Long before it became routine, he transformed the position by making daring runs down the wing, actively participating in the offensive game.
He spent the whole of his career with Botafogo de Futebol e Regatas. Honestly, he is one of the players that laid the foundation for attacking-minded fullbacks, revolutionizing the way the position is played.
READ ALSO: Is Soccer A Contact Sport? (Full Guide)
4. Giacinto Facchetti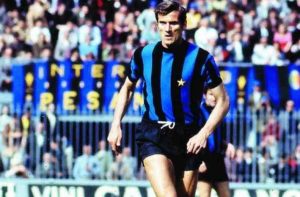 Giacinto Facchetti possessed a combination of pace, stamina, power, and physical and technical traits. His qualities allowed him to impress as an offensive full-back or wing-back, revolutionizing the role of defenders during his era.
Facchetti's ability to make attacking runs down the left flank and find himself in dangerous offensive positions was quite interesting. And he can be a threat in the final third because of his powerful shot and crossing ability.
Unusually for full-backs at the time, he had a taste for cutting inside to strike on goal, adding an extra dimension to his attacking prowess.
His goals and assists became defining features of his game, with his goal-scoring instinct and playmaking abilities.
Not just an attacking force, his aerial ability, and prowess in the air were noteworthy, contributing to both offensive and defensive situations.
As he transitioned to a sweeper role later in his career, his loss of pace was compensated by his technical intelligence. He initiated plays from the back after winning back possession, with his vision and passing abilities.
Also, his man-marking, positioning, and tackling were great, making him a formidable defensive presence. You wouldn't believe that Facchetti was sent off only once in his professional career.
READ ALSO: Top 6 Cristiano Ronaldo Best Seasons
5. Paul Breitner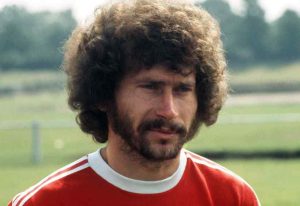 Arnold reminds me so much of Paul Breitner, he is considered one of the best left-backs of all time.
He was named in the FIFA World Cup All-Time Team and featured among the Top 125 greatest living footballers during FIFA's 100th-anniversary celebration in 2004.
He played an important role in the team's triumph in the 1974 FIFA World Cup, scoring a crucial goal in the final.
Notably, Breitner holds the record of scoring in two different World Cup final matches, a feat shared with football icons such as Pelé, Vavá, Zinedine Zidane, and Kylian Mbappé.
However, he was mostly known for his formidable defensive partnerships with Franz Beckenbauer and Berti Vogts while representing the national team. And at the club level, his midfield combination with Karl-Heinz Rummenigge for Bayern Munich was exceptional.
Breitner's football career crossed from 1970 to 1983, during which he showed his versatility across different positions. Initially a roaming left-back, he possessed the unique ability to contribute both in defense and attack.
And his goal-scoring prowess and assist-making capabilities made him a dynamic force on the pitch.
In the 1972 European Championship, he was instrumental in Germany's triumph, and two years later, he won the 1974 FIFA World Cup with a great performance, including a crucial goal from a penalty kick.
Also, following his successful stint at Bayern Munich, Breitner joined Real Madrid and became one of the top midfielders of the early 1980s.
READ ALSO: Top 5 Goalkeepers With Most Clean Sheets In Premier League History
Conclusion
The debate on the best left-backs in football history has highlighted the talents and qualities possessed by these five left-back.
From Paolo Maldini's tactical versatility and elegant playing style to Roberto Carlos's explosive forward runs and powerful free kicks, these players are best in their position.
Nilton Santos, a pioneer in attacking-minded fullbacks, revolutionized the position with his daring runs down the wing.
Giacinto Facchetti displayed a unique blend of offensive and defensive prowess, while Paul Breitner's versatility and goal-scoring ability were impressive.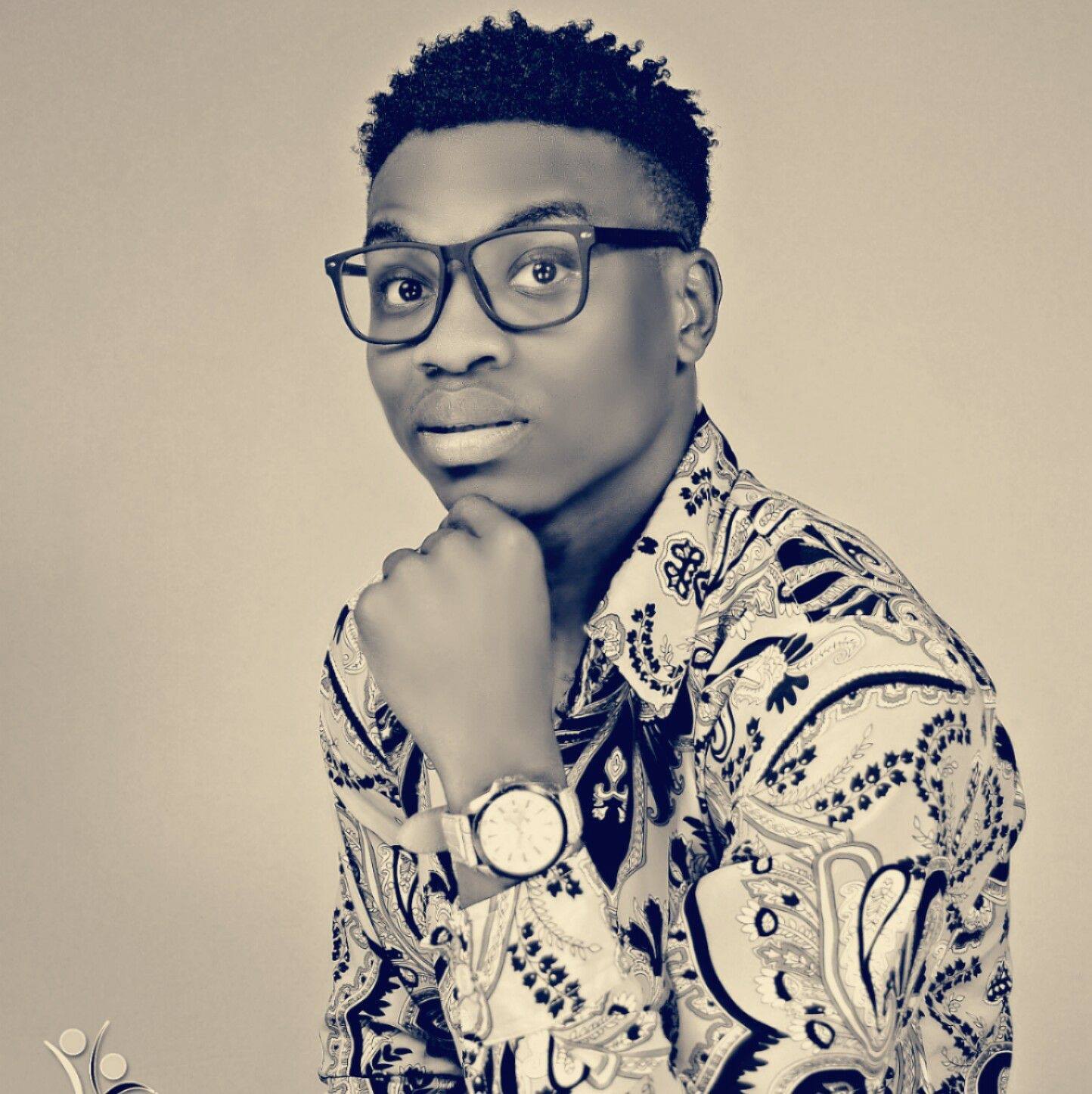 Pataka is a consistent and avid follower of the round leather game. He communicates his passion by editing soccer posts for various soccer platforms.