Today, I will take you through the world of a manager or a coach in soccer, and you will learn about some of the greatest football managers of all time.
Trust me, this is a definitive ranking. In soccer, the manager or a coach plays a crucial role in overseeing and directing the operations of a football team.
This entails a wide range of responsibilities, such as team selection, tactical decision-making, player recruitment and transfers, contract negotiations, and media interactions.
While the manager typically reports to the club's board of directors in professional football, at the amateur level, they may assume complete control over the club's management.
The primary responsibilities of a manager in a professional football club include selecting the team, determining the playing formation, and delegating tasks to the coaching and medical staff.
So, many of these managers are considered to be the greatest based on their performances recorded for the teams they have managed.
READ ALSO: 10 Best Soccer Players Who Wear Number 10 
However:
Top 8 Greatest Football Managers Of All Time
Arrigo Sacchi
Marcello Lippi
Vicente del Bosque
José Mourinho
Pep Guardiola
Fabio Capello
Alex Ferguson
Nereo Rocco
Let's have fun.
1. Arrigo Sacchi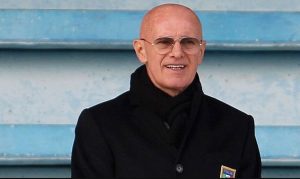 Arrigo Sacchi is an Italian former professional football coach whose records in soccer can not be overlooked. Sacchi's managerial journey reached its height during his two spells with AC Milan (1987–1991, 1996–1997).
In his debut season in 1987–88, Sacchi led Milan to a Serie A title, setting the stage for an era of success.
The following two years witnessed Milan's dominance in European football as they clinched back-to-back European Cups in 1989 and 1990, making them one of the greatest club sides in history.
Even at the international level, from 1991 to 1996, he was the head coach of the Italy national team, and under his guidance, Italy reached the peak of the 1994 FIFA World Cup, making it to the final where they faced Brazil in a gripping encounter that ended in a penalty shoot-out defeat.
Sacchi's coaching philosophy and tactical innovations have earned him a place among the greatest managers of all time.
His Milan side of 1987–1991 is widely regarded as one of the finest ever, with some even considering it the greatest in history.
Sacchi's brilliance is digested in his famous quote directed at his skeptics: "I never realized that to become a jockey, you have to have been a horse first."
I believe this mindset pushed him to reshape the footballing world.
READ ALSO: 10 Biggest Premier League Wins In History
2. Marcello Lippi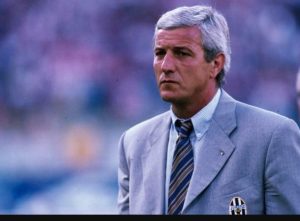 Marcello Romeo Lippi is a legendary figure in the world of football both as a player and as a manager.
Renowned for his tactics and ability to inspire teams to greatness, Lippi's career is beautiful with numerous honors and victories.
Lippi was appointed as Italy's head coach in 2004, and he masterminded their triumph at the FIFA World Cup, guiding the team to glory and making his name in the history of football.
His tenure as Italy's coach lasted until 2008 when he was succeeded by Cesare Prandelli after a disappointing performance in the 2010 FIFA World Cup.
In his illustrious career, he has amassed an extraordinary collection of titles and honors.
These include one World Cup title, five Serie A titles, three Chinese Super League titles, one Coppa Italia, one Chinese FA Cup, four Italian Supercups, one UEFA Champions League, one AFC Champions League, one UEFA Super Cup, and one Intercontinental Cup.
Notably, Lippi holds the record of being the first and only coach to win both the UEFA Champions League and the AFC Champions League.
Lippi is the first coach to have won the most international competitions for both clubs and national teams.
He claimed the UEFA Champions League and the Intercontinental Cup in 1996 with Juventus, the AFC Champions League in 2013 with Guangzhou Evergrande, and the FIFA World Cup in 2006 with Italy.
With all of these feats, he is widely regarded as one of the greatest and most successful managers in football history. In 2007, The Times honored Lippi by including him in its esteemed list of the top 50 managers of all time.
His extraordinary achievements were recognized by the International Federation of Football History & Statistics (IFFHS), which crowned him the world's best football manager in 1996 and 1998, and the world's best National coach in 2006.
3. Vicente del Bosque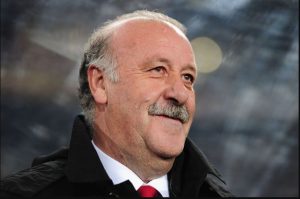 Vicente del Bosque González is regarded as one of the greatest managers of all time as his career boasts an impressive feat, being the only football manager to have secured victory in the World Cup, the Champions League, the European Championship, and the Intercontinental Cup.
Del Bosque's spell as the head coach of the Spanish national team will forever be remembered in footballing history.
Spain clinched their first-ever FIFA World Cup in 2010 under him, winning the hearts of football fanatics with their style of play.
The triumph didn't end there, as del Bosque's masterful leadership led Spain to retain the European Championship in 2012.
Before his achievements in international football, del Bosque's managerial brilliance shone during his tenure as the coach of Real Madrid from 1999 to 2003.
This period marked one of the most successful eras in the club's modern history, with del Bosque steering the team to domestic glory and securing silverware.
Even during his playing career, he clinched five La Liga titles and four Copas del Rey and also represented the senior Spain national team on 18 occasions.
READ ALSO: Top 10 Best Soccer Players Of All Time Ranked
4. José Mourinho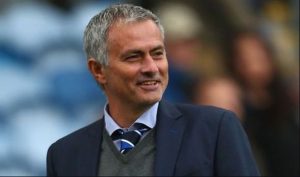 With a long list of achievements and as one of the greatest managers of all time, Mourinho has been dubbed "The Special One" by the British media.
Mourinho's path to managerial greatness began as an interpreter for Sir Bobby Robson at Sporting CP and Porto, where he quickly made a name for himself as a tactician.
He then served as an assistant at Barcelona under Robson and Louis van Gaal, gaining valuable experience along the way.
Mourinho's managerial career truly took flight when he returned to Porto as a manager in 2002.
Porto won two Primeira Liga titles, a Taça de Portugal, the UEFA Cup, and the UEFA Champions League, marking the club's first European Cup triumph in over a decade.
In 2004, Mourinho made his mark in England as the manager of Chelsea. In his three-year spell with the club, he won two Premier League titles, an FA Cup, and two League Cups.
He famously declared, "I think I'm a special one". However, his time at Chelsea came to an end in 2007 amidst reported disagreements with club owner Roman Abramovich.
Mourinho's great success as a coach continued with Inter Milan, where he secured two Serie A titles, a Coppa Italia, and a treble of Serie A, the Coppa Italia, and the UEFA Champions League in 2010.
This achievement cemented Mourinho's place among the elite, as he became one of only five coaches to have won the European Cup with two different clubs.
His next stop was Real Madrid, where Mourinho's tactical prowess led the team to La Liga glory in the 2011-2012 season, setting a record for the highest points tally in the competition's history.
He also added a Copa del Rey and a Supercopa de España to his impressive managerial resume.
While his tenures at Chelsea, Manchester United, and Tottenham Hotspur were met with varying degrees of success and controversy, Mourinho's ability to deliver results remained undeniable.
He has won titles like the UEFA Europa League, League Cup, and FA Community Shield during his time with Manchester United, and reached the final of the League Cup with Tottenham.
In 2021, Mourinho joined AS Roma and secured victory in the inaugural UEFA Europa Conference League, becoming the first manager to win a major European competition with four different clubs.
You can tell that he is truly the special one.
5. Pep Guardiola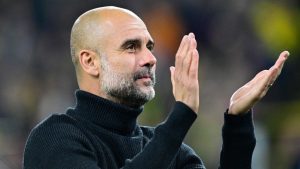 Josep "Pep" Guardiola Sala is a Spanish football manager and former player who has revolutionized the game with his tactical intelligence and relentless pursuit of success.
He has made his name in football history as one of the greatest managers of all time.
Guardiola's playing career as a defensive midfielder was highlighted by his time at Barcelona, where he was a vital cog in Johan Cruyff's legendary Dream Team.
Together, they won the club's first-ever European Cup triumph in 1992 and won four consecutive Spanish league titles from 1991 to 1994.
He was Barcelona's captain from 1997 to 2001 before moving to Brescia, Roma, Al-Ahli, and Dorados de Sinaloa. After hanging his playing career, Guardiola moved into management.
He first found success with Barcelona B, leading them to a Tercera División title. In 2008, he took the reins of Barcelona's first team and immediately made history.
He guided the club to a treble in his debut season, winning La Liga, the Copa del Rey, and the UEFA Champions League.
And he became the youngest manager to win the Champions League title.
Guardiola's tactical brilliance and ability to extract the best from his players drive Barcelona to domestic and European success, winning 14 titles during his four-year spell, That is a club record.
However, Guardiola embarked on a new challenge with Bayern Munich in 2013. He achieved remarkable success, winning three consecutive Bundesliga titles and two domestic doubles.
In 2016, he made the move to Manchester City and led the club to the Premier League title in his second season, breaking numerous domestic records.
Manchester City became the first team to record 100 points in a single Premier League season. Guardiola's pursuit of excellence continued as he guided City to a domestic treble in the 2018-19 season.
He has also guided Manchester City to their first-ever UEFA Champions League final in the 2020-21 season, followed by their first Champions League title as part of another continental treble in 2022-23.
Guardiola's emphasis on possession-based attacking football, intricate build-up play, and tactical flexibility has set new standards in modern football management.
READ ALSO: Expensive Cars Owned By Soccer Players (Top 5)
6. Fabio Capello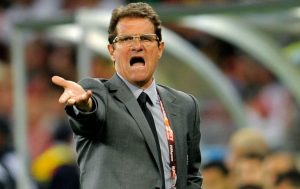 Fabio Capello is widely regarded as one of the greatest managers of all time. Capello's playing career crossed over 15 years, during which he represented SPAL 1907, Roma, Milan, and Juventus.
He was a midfielder, and he recorded success with various clubs, including winning the Coppa Italia with Roma in 1969 and clinching three Serie A titles with Juventus in 1972, 1973, and 1975.
His time at Milan saw him lift another Coppa Italia in 1977 and secure a Serie A triumph in 1979. Internationally, Capello earned 32 caps for Italy and scored 8 goals.
That said, his early managerial career was a success, winning four Serie A titles in five seasons with Milan.
The crowning achievement came in the 1993-94 season when Capello led Milan to UEFA Champions League glory, demolishing Barcelona 4-0 in a memorable final.
He then moved to Real Madrid, where he triumphed in his first attempt by winning the La Liga title. In 2001, Capello guided Roma to their first league title in 18 years.
He also tasted success with Juventus, winning two titles that were later revoked due to the Calciopoli scandal. He returned to Real Madrid in 2006, winning another La Liga title.
Capello's managerial record speaks volumes about his immense talent and expertise.
Throughout his 16 seasons as a coach, he won major league championships in seven campaigns (or nine if counting the two titles later revoked with Juventus).
In December 2007, Capello took on the challenging role of managing the England national team.
England successfully qualified for the 2010 FIFA World Cup, reaching the second round, and UEFA Euro 2012, where they reached the quarter-finals under new manager Roy Hodgson.
However, in February 2012, a dispute with The Football Association led to his resignation. He later assumed the role of coach for the Russian national team in July 2012 but was sacked in 2015.
In 2017, Capello moved to China as the coach of Jiangsu Suning before retiring from coaching the following year.
READ ALSO: Best American Soccer Players In Europe
7. Alex Ferguson
Sir Alexander Chapman Ferguson is a Scottish football icon renowned for his exceptional managerial career, most notably with Manchester United from 1986 to 2013.
He is the greatest Manchester United manager and the greatest manager in the Premier League of all time.
In the 1990s, he fostered the "Class of '92," a group of young players who were crucial in transforming Manchester United into one of the wealthiest and most successful clubs in the world.
Before moving into management, Ferguson displayed his skills as a forward, playing for several Scottish clubs, including Dunfermline Athletic and Rangers.
During his time at Dunfermline, he was the top goalscorer in the Scottish league during the 1965-66 season.
As his playing career drew to a close, Ferguson went into coaching and eventually launched his managerial career with East Stirlingshire and St Mirren.
It was during his highly successful tenure at Aberdeen that he truly established himself as a managerial force, clinching three Scottish league championships, four Scottish Cups, and the UEFA Cup Winners' Cup in 1983.
Following the untimely death of Jock Stein, Ferguson briefly managed the Scottish national team, leading them to the 1986 World Cup.
In November 1986, Ferguson took the helm at Manchester United and made his name in the club's illustrious history.
Over an incredible 26 years, he amassed 38 trophies, including 13 Premier League titles, five FA Cups, and two UEFA Champions League titles.
His tenure surpassed that of Sir Matt Busby, making him the longest-serving manager in Manchester United's history.
8. Nereo Rocco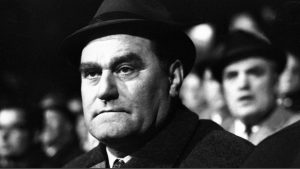 Nereo Rocco is considered one of the greatest football managers of all time.
Renowned for his successful time at A.C. Milan, Rocco's innovative approach and mastery of the catenaccio style of play revolutionized Italian football.
Rocco was among the first people of catenaccio in Italy, a tactical system that emphasized defensive solidity and efficient counter-attacks.
Drawing inspiration from Karl Rappan's tactics, his teams utilized a sweeper, positioned behind the defensive line, to expertly clear the ball and provide defensive cover.
Employing a 1-3-3-3 formation, Rocco's teams were known for their physicality, work rate, and disciplined defensive strategies, which often frustrated opponents.
While Rocco's teams were not lauded for their style of play, they were a nightmare for opponents because you wouldn't want to play against them.
They relied on defensive strength, lightning-fast counter-attacks with long balls, and the ability to convert regained possession into goals.
Rocco entrusted the playmaking responsibilities to the talented Rivera, who orchestrated the team's creativity from midfield.
Not just his tactical intelligence, he was also known for his exceptional motivational skills and the strong personal bonds he forged with his players.
He fostered a positive team environment and instilled a winning mentality by discussing tactics and player assignments over dinner, rather than relying solely on whiteboard sessions during training.
Despite his shy personality, Roccoshowed a charismatic demeanor on the sidelines, becoming an animated figure during matches.
He entertained both players and journalists with his witty quips, enhancing his reputation as a beloved figure in football.
He is also known as "El Paròn," which translates to "The Master" in the Triestine dialect.
READ ALSO: 10 Best Soccer Documentaries Of All Time
Conclusion
So, if you ever wanted to learn about some of the best managers in football history, there you have it. These managers have implemented different ideas which have proven to be positive with great results.
From Arrigo Sacchi down to Nereo Rocco, these great managers have made a statement in football, and they will forever be considered the greatest football managers of all time.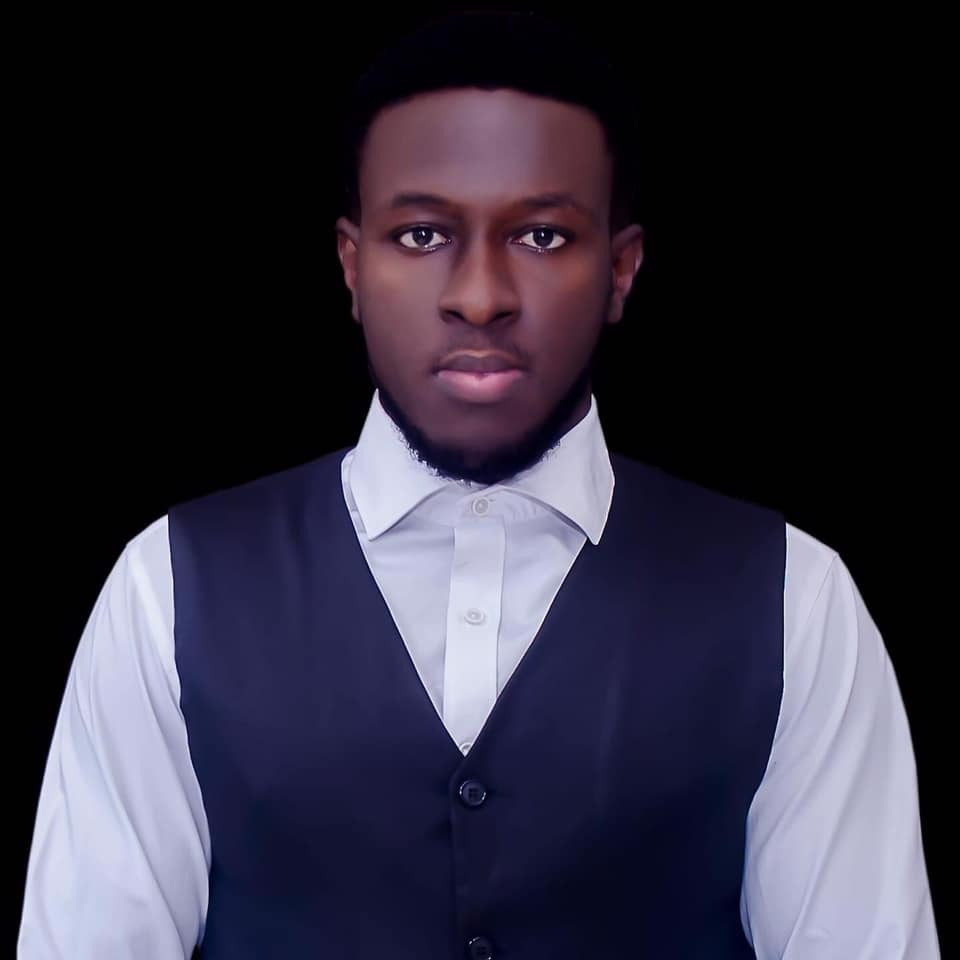 Kenneth is a an avid soccer follower, fan and writer. He is a consistent follower of the sport and is a fan of Chelsea FC.