Lately, I have been digging into football teams in the Portuguese League, ranking each club's best players ever, and today, I will be sharing with you Porto's best players of all time. Trust me, they are your faves. However, I will be ranking each player based on their appearance, and the goals they scored.
In other words, Porto top scorer of all time. Back in history, Porto Football Club was founded in 1893, began competitive play in 1911, and has since enjoyed success in the league, and European competitions.
It is one of the most successful teams in the Portuguese League. We have seen great players play, contributed to the club's success, and achieved individual feats, but who is the best Porto player ever?
READ: All Muslim Players In The Premier League In 2023
FC Porto Best Players And Top Scorers Of All Time
Fernando Gomes
Pinga
Correia Dias
António Araújo
Hernâni
Valdemar Mota
Mário Jardel
These players have recorded over 100 appearances and scored at least 180 goals.
Let's meet them.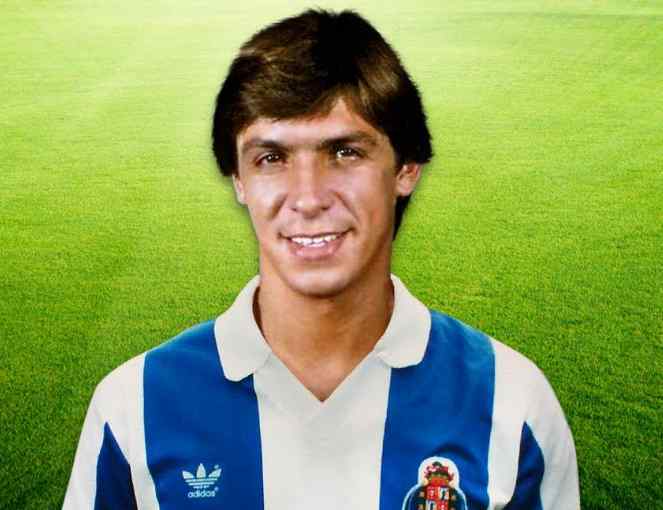 1. Fernando Gomes
Fernando Mendes Soares Gomes is a former Portuguese professional footballer who is one of Porto's greatest strikers in the late 1970s and 1980s, and all time. He also represented Sporting CP and spent two years in Spain with Sporting de Gijón.
Gomes scored 347 goals in 455 matches in the Portuguese League, earning the nickname "Bi-bota" for his two European Golden Boot awards in 1983 and 1985.
He started his career in Porto's academy, and proved his talent, scoring two goals in his first-team debut in 1974.
Though he played briefly in La Liga with Sporting de Gijón, he was superb in Porto's resurgence, including the end of their 20-year Primeira Liga drought in the 1978-79 season and reaching the UEFA Cup Winners' Cup final in 1984.
READ: The Best Teams In Europe In 2023
Despite missing the 1987 European Cup final due to a leg injury, he contributed five goals in the campaign and captained Porto to success in the European Supercup and Intercontinental Cup.
Gomes won lots of titles during his career, including five leagues, three Portuguese Cups, and three domestic supercups.
Due to disagreements with Porto's board of directors, he joined Sporting CP, retiring in 1990-91 after an impressive final season.
Gomes scored 347 goals in 455 matches in the Portuguese League, earning the nickname "Bi-bota" for his two European Golden Boot awards in 1983 and 1985. He was one of the top goalscorers in Portugal for over two decades.
2. Pinga
Artur de Sousa, popularly known as Pinga, was a renowned Portuguese footballer and coach associated with FC Porto until his passing in 1963.
He is regarded as the greatest Portuguese, and Benfica player ever, amassing an impressive tally of 331 goals in 314 games. Pinga gained recognition while playing for CS Marítimo.
In 1930, he got his first national team call-up and joined FC Porto the same year. Pinga was instrumental in the club's triumphs in the Campeonato de Portugal (predecessor to the Cup of Portugal) during the 1931/32 and 1936/37 seasons.
He was still playing for Porto when the forerunner of the current Primeira Liga was established, winning consecutive championships in 1938/39 and 1939/40. However, Pinga retired in 1946 after undergoing a meniscus surgery.
READ: How Many Times Has Ajax Won The UEFA Champions League?
3. Correia Dias
Manuel Belo Correia Dias is a former Portugal professional footballer born on 24th March 1919 in Ovar, Portugal. He was a forward with incredible skills. Dias dedicated his entire career to FC Porto, leaving beautiful memories in the club's history.
In the 1941-42 edition of the Portuguese championship, Dias was the top scorer, impressively netting 36 goals. During his time at FC Porto, Dias made a total of 167 appearances, establishing himself as a key player in the team.
In his illustrious career, Dias amassed a tally of 200 goals, making in his name as one of Porto's best players of all time.
4. António Araújo
António Araújo is a former Portuguese player Born on 28th September 1923 and sadly passed away on 28th April 2001. He was a prolific forward known for his days with FC Porto, and he made an incredible impact on Portuguese football.
During his career at FC Porto, Araújo made an impressive 213 appearances and scored an astounding 205 goals in all competitions.
In the 1947-48 season, Araújo was exceptional with his goal-scoring ability, winning the top scorer and receiving the Portuguese Bola de Prata award. His tally of 36 goals throughout the championship campaign showed his ability in finding the back of the net.
Araújo also represented the Portugal national team, earning 9 caps and scoring 5 goals. His international debut took place on 14th April 1946, where he netted a goal in a 2-1 victory against France in Lisbon.
And his final appearance for the national team came in a 2-0 loss to Spain in Madrid on 21st March 1948. However, António Araújo's impact on FC Porto and Portuguese football as a whole remains imprinted in the hearts of fans.
5. Hernâni Silva
Hernâni Ferreira da Silva, born on 1st September 1931 in Águeda, Portugal, was a Portuguese former football player known for his career with FC Porto, where he spent the majority of his career.
He is arguably one of the finest Portuguese football players ever. Plus, he is considered one of the best Porto players of all time. During his career, Hernâni represented the Portugal national football team, earning 28 caps between 1953 and 1964.
At FC Porto, Hernâni achieved numerous honors. He was instrumental in securing two Primeira Liga titles for the club, winning in the 1955-56 and 1958-59 seasons.
READ: Top 5 Netherlands Biggest Losses In Football History
Additionally, he contributed to Porto's success in the Taça de Portugal, helping the team lift the trophy in the 1955-56 and 1957-58 campaigns.
However, throughout his time at FC Porto, Hernâni's skills were evident, as he made an impressive 332 appearances for the club, finding the back of the net 187 times.
6. Valdemar Mota
Waldemar Mota da Fonseca made major contributions to FC Porto with his versatility as both a midfielder and forward in his career.
Valdemar Mota's talent was not confined to the domestic stage, as he also represented the Portugal national team. His international debut took place on 8th January 1928, in a thrilling 2-2 draw against Spain.
Also, he participated in the 1928 Football Olympic Tournament, and In Portugal's opening match against Chile, he found the net in a 4-2 victory held in Amsterdam.
At FC Porto, Valdemar Mota made his name in the history of the club as one of the best players to ever wear the team jersey. With 163 appearances for the team, plus an impressive tally of 177 goals.
7. Mário Jardel
Mário Jardel de Almeida Ribeiro is a popular Brazilian former professional footballer famous for his heading ability.
His incredible positioning skills translated into prolific goal-scoring abilities during his stints at Porto, Galatasaray, and Sporting CP, where he netted an impressive 206 goals in 274 matches.
Jardel's performances caught the attention of several teams in 1996, ultimately leading him to sign with Porto, where he flourished as a goal-scoring machine.
READ: How Does A Football Release Clause Work?
With the help of talented teammates like Zlatko Zahovič, Sérgio Conceição, and Ljubinko Drulović, Jardel won Europe's top goalscorer for three consecutive years (1998-99, 1999-00, 2001-02), boasting an impressive goal average of over one per match.
Despite claiming the top scorer title three times, Jardel only received the European Golden Boot award twice due to the use of coefficients based on different European leagues' standards.
Interestingly, in the 1999-2000 season, he narrowly missed out on the award to Kevin Phillips, who scored six fewer goals. However, In his Porto career, Jardel recorded 175 appearances and scored 168 goals for the club from 1996 to 2000.
Following his departure from Sporting CP in 2003 at the age of 29, Jardel embarked on a series of unsuccessful short-term ventures with clubs in England, Italy, Spain, Cyprus, Bulgaria, Argentina, and Australia.
Final Thought
So, Porto's best players, and top goal scorers of all time include Fernando Gomes, Pinga, Correia Dias, António Araújo, Hernâni Silva, Valdemar Mota, and Mário Jardel.
Fernando Gomes, known as "Bi-bota," scored 347 goals in 455 matches, earning two European Golden Boot awards.
Pinga registered an impressive tally of 331 goals in 314 games while Correia Dias, a forward, netted 36 goals in the 1941-42 Portuguese championship, recorded 167 appearances, and scored 200 goals.
António Araújo, a prolific forward, scored 205 goals in 213 appearances, winning the top scorer title in the 1947-48 season. Hernâni Silva made 332 appearances for Porto and scored 187 goals, contributing to their league and cup successes.
Valdemar Mota, a versatile midfielder and forward, scored 177 goals in 163 appearances and represented Portugal internationally.
Mário Jardel, famous for his heading ability, scored 168 goals in 175 appearances, earning the European Golden Boot award twice.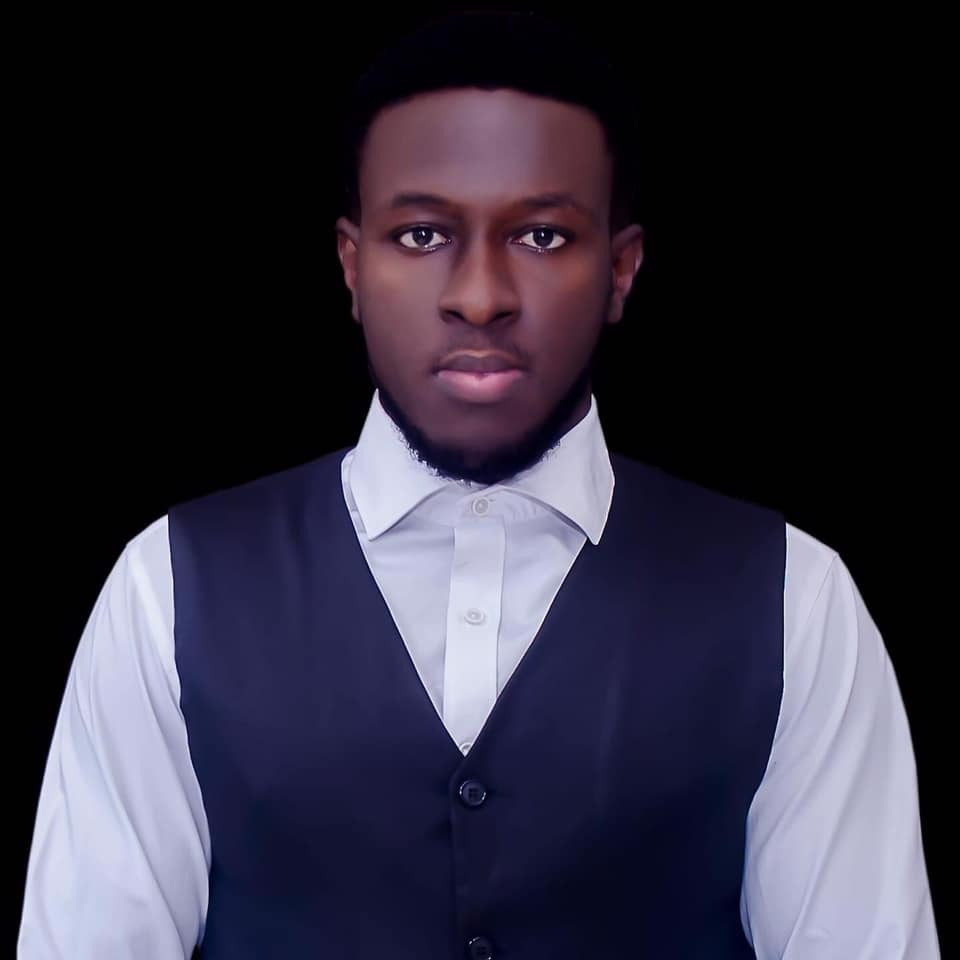 Kenneth is a an avid soccer follower, fan and writer. He is a consistent follower of the sport and is a fan of Chelsea FC.