This is the list of Barcelona's greatest rivals in Europe. Barcelona is just an incredible football club with an amazing history, and they have got one of the biggest fanbases in the world even on social media.
Being one of the founding members of Primera División since 1929, they have never experienced relegation from the top division, for almost a century.
2009 was an extraordinary year for the club because they won three major trophies in one season, La Liga, Copa del Rey (a national cup), and the UEFA Champions League.
And no other Spanish team had ever done that before. They also won other tournaments like the Spanish Super Cup, UEFA Super Cup, and FIFA Club World Cup in that same year. Guess what?
Barcelona did it again in 2011 they won five trophies that year. This amazing team, led by their coach Pep Guardiola won fourteen trophies in just four years.
In 2015, they won La Liga, Copa del Rey, and the UEFA Champions League. That said,
Top 5 Barcelona Biggest Rivalries In Europe
Real Madrid
Espanyol
AC Milan
Chelsea
Bayern Munich
READ ALSO: Top 5 Barcelona Biggest Wins In History
Let's dive right in.
1. Barcelona – Real Madrid Rivalry ( El Clásico )
One of the most exciting rivalries in football history is the clash between Lionel Messi and Cristiano Ronaldo in El Clásico. It happened from 2009 to 2018, and they made history.
Both players recorded a total of 922 goals, including 38 in El Clásico games. Messi got 20, and Ronaldo 18. In terms of individual honors, Messi has won five Ballon d'Or, and Ronaldo won it four times.
Between, Messi is the all-time top scorer in La Liga with 474 goals while Ronaldo recorded 311 goals. They also helped their teams win a record-breaking 100 points in a single La Liga season.
And both players led their teams to six Champions League Cups in nine years. In addition, Barcelona and Real Madrid had these amazing attacking trios, Barcelona's "MSN" (Messi-Suárez-Neymar) and Real Madrid's "BBC" (Bale-Benzema-Cristiano).
But, like all great stories, this Ronaldo and Messi El Clásico has an ending. Ronaldo left Real Madrid for Juventus in 2018, and Messi had an injury.
It was the first time in years that we didn't see them in El Clásico, and some fans called it the "end of an era." However, their legacy lives on, and their rivalry will always be part of football history.
2. Barcelona – Espanyol Rivalry ( El derbi Barceloní )
Barcelona's local rival has always been Espanyol, they are in the same neighborhood and battle it out on the field. Espanyol, often called "Blanc-i-blaus," was formed by Spanish football fans and had a different energy compared to Barcelona's various international boards.
Back in the day, Espanyol wasn't a fan of Barcelona. They saw Barça as an outsider and were not shy about showing their dislike.
This rivalry had an extra layer of spice because Espanyol was sometimes seen as a representative of Madrid, which did not exactly sit well with the supporters from Catalonia.
Their original playing ground was in the posh Sarrià neighborhood, which was quite different from where Barcelona set up shop.
People saw Espanyol as the "orderly" club while Barcelona was the rebels with a cause. In the 1960s and 1970s, Espanyol's support was rooted in people connected to the authorities, separate from the broad appeal that Barcelona had among newcomers looking for a better life.
The rivalry even got political at times. Espanyol once threw a counter-petition against independence, showing where they stood on specific issues.
In the Spanish Civil War, some Espanyol fanatics even joined forces with the people on the other side of the political spectrum. However, things have changed over the years.
The rivalry isn't as political as it once was, and Espanyol has embraced its Catalan identity more openly. They have even translated their name and anthem from Spanish to Catalan.
Moving on, this derby holds the record for being the most-played local clash in La Liga history. It's also one of the most one-sided rivalries, with Barcelona usually coming out on top.
Out of 87 seasons in the top league, Espanyol has managed to finish above Barcelona only three times. Though Espanyol does have its moments as they defeated Barcelona's 6–0 victory in 1951, their biggest win in the derby.
The Espanyol fans also love their 2–1 victory against Barcelona during the 2008–09 season.
READ ALSO: Top 5 Real Madrid's Biggest Losses Against Barcelona
3. Barcelona – AC Milan Rivalry
Barcelona and Italian giants AC Milan rivalry is a real treat for European football fans, and it's got all the action of a classic football game. They have faced each other 19 times, In fact, it's the third most-played match in European club competitions.
Together with Real Madrid vs. Juventus (21 matches) and Real Madrid vs. Bayern Munich (26 games). They are both of the most successful football teams in European competition with AC Milan winning seven European Cups, while Barcelona has won five.
Impressively, they both hold a record for winning five European Super Cups. When it comes to continental titles, Barcelona and AC Milan are right up there, ranked second and third in the world.
Barcelona has 19 titles, while AC Milan has 14, and the only club that outshines them is Real Madrid with 23 titles. Talking about their head-to-head action, Barcelona has recorded eight wins, and AC Milan's five.
The rivalry dates back to the 1959–60 European Cup, and their first encounter was in the round of 16. Barça won the game on a 7–1 aggregate score, defeated them 2–0 in Milan and a massive 5–1 in Barcelona.
Buddies, AC Milan have never knocked Barcelona out of the European Cup, but they pulled off an incredible feat in the 1994 Champions League final.
Despite being underdogs, they defeated Johan Cruyff's Dream Team with a stunning 4–0 victory. In 2013, Barcelona recorded something remarkable, they achieved a "historic" comeback in the 2012–13 Champions League round of 16.
After a 0–2 first-leg defeat, they roared back with a 4–0 victory at Camp Nou.
4. Barcelona – Chelsea Rivalry
Chelsea and Barcelona rivalry is one of the toughest rivalries in Champions League football. Both sides have met twelve times in competitive matches, and fans can tell how intense the games are.
If you could recall what a young Lionel Messi said in 2006, saying that some Barcelona players hate Chelsea more than anyone else.
He even compared this rivalry to a heated one in his home country, Boca Juniors vs. River Plate. These two teams have crossed paths more times than most European clubs, and understanding sometimes produces a bit of tension.
In 2000, Chelsea was the underdog, taking on Barcelona led by Louis van Gaal. Despite the challenges, Chelsea pulled off a surprising victory, beating the Spanish side 3-1 at Stamford Bridge.
But in the second leg, things got a bit tricky. A red card for Chelsea turned the tide in Barcelona's favor, and they won 5-1. Then Roman Abramovich came in, making Chelsea financially strong.
He appointed Jose Mourinho who built a culture of "us against the world." In 2005, Mourinho's Chelsea faced Barcelona again.
The Blues were trailing due to an own goal, and bad luck, but they didn't back down. They rallied, held their ground at Stamford Bridge, and finished them in a 4-2 victory, sending Barcelona packing.
This was the last game before Messi's comments about the rivalry. Barcelona hit hardback, breaking Mourinho's defense with a 2-1 victory.
The next few years saw them clash again and again, sometimes in group stages and sometimes in knockout rounds. One of the most controversial moments was in 2009 when a referee's questionable decisions left Chelsea fuming.
They were denied clear penalties, and Barcelona advanced on away goals. Drogba called it "a disgrace." However, 2012 brought another dramatic clash.
Barcelona was at the top of their game, while Chelsea faced a crisis. Chelsea held Barcelona at Stamford Bridge, and in the second leg at Camp Nou, they saw a miraculous comeback.
They made it to the final and lifted the Champions League trophy against Bayern Munich. Sometimes being the underdog works like magic for Chelsea, and sometimes it's a tough battle.
READ ALSO: Top 5 Real Madrid's Biggest Home Wins Against Barcelona
5. Barcelona – PSG Rivalry
I can't forget the sagas of clashes between PSG and Barcelona. Back in 1994/95, PSG and Barcelona were drawn together for the first time, and that was when their intense rivalry began.
Barcelona signed Ronaldinho from PSG, and the Brazilian superstar had his best years at Barcelona. They have both clashed eight times while PSG wins only twice in those matches.
In 2013, things got tight during the Quarter Finals, Pedro's late goal saved the day for Barcelona and they scored on away goals.
Many would remember the 2016-17 campaign where PSG handed Barcelona a stunning 4-0 defeat, and they celebrated big time, even making a mini-movie about it.
Critics were convinced PSG had the upper hand to qualify for the next round. Well, Barcelona produced an incredible comeback at Camp Nou.
Luis Suarez, Kurzawa's own goal, Messi's penalty, and the Brazilian brilliance of Neymar Jr. turned the tide. Neymar curled in a free-kick, converted a penalty, and even gave a brilliant assist to seal Barcelona's 6-1 victory over PSG.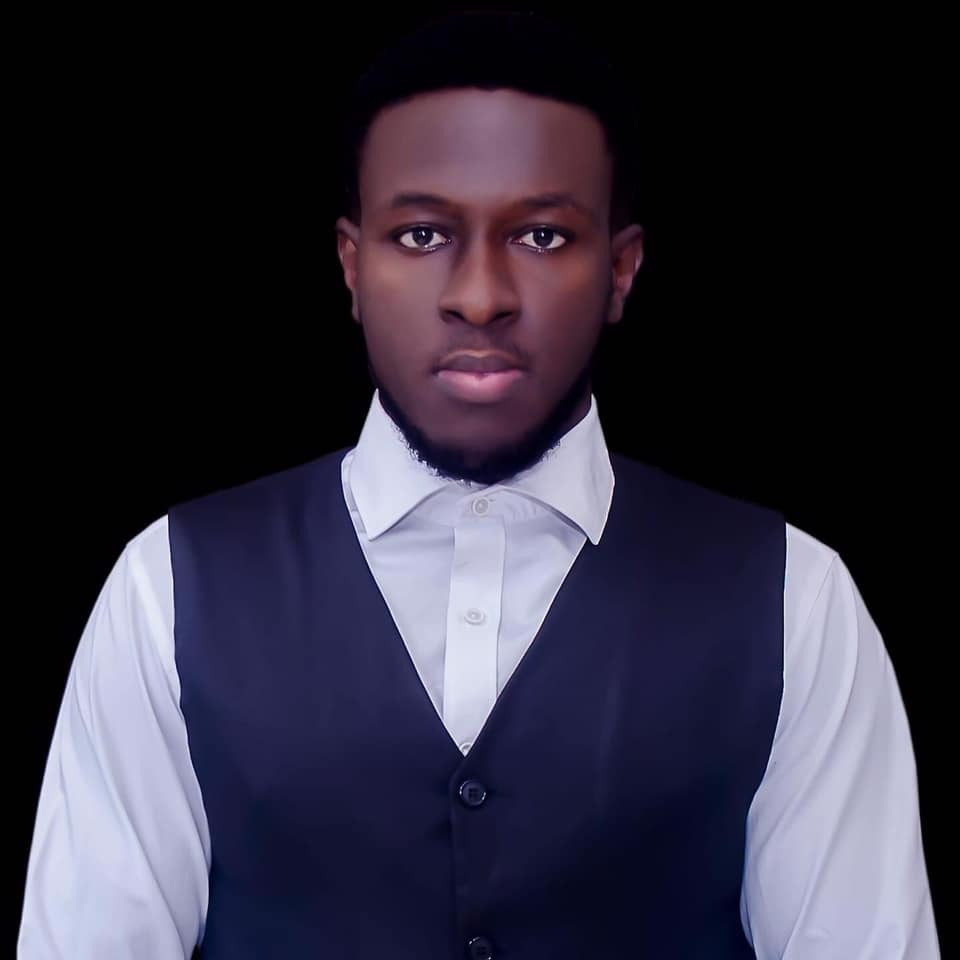 Kenneth is a an avid soccer follower, fan and writer. He is a consistent follower of the sport and is a fan of Chelsea FC.