This post provides the top 10 greatest players in AC Milan football history. AC Milan has been one of the outstanding football clubs in Italy, boasting 31 domestic championships plus 18 international triumphs.
They've won 19 league titles, tying with their city rivals, Inter Milan, for the second-most in Serie A. And, they've also clinched 5 Coppa Italia titles and 7 Supercoppa Italiana titles.
Plus seven European Cup/Champions League titles, a shared record of five UEFA Super Cups, two UEFA Cup Winners' Cups, three Intercontinental Cups, and one FIFA Club World Cup.
In no time, these are the top 10 greatest AC Milan players of all time:
Paolo Maldini
Franco Baresi
Alessandro Costacurta
Gianni Rivera
Mauro Tassotti
Filippo Inzaghi
Gunnar Nordahl
Andriy Shevchenko
Massimo Ambrosini
Gennaro Gattuso
READ ALSO: AC Milan's Top 5 Biggest Wins In History
Let's meet them.
1. Paolo Maldini
Paolo Maldini spent 25 seasons with AC Milan in Serie A, and he didn't hang up his boots until he was 41 years old back in 2009.
He holds the record for the most appearances in Milan's history, having played 902 times for the club. Not only that, but he's also the record holder for the most appearances in the league, with 647 appearances in Serie A.
And when it comes to European competitions, he's at the top of the list too, with 168 appearances. During his remarkable career, Maldini helped Milan win 26 trophies.
Among them were five European Cup/UEFA Champions League titles, seven Serie A titles, one Coppa Italia, five Supercoppa Italiana titles, five European/UEFA Super Cups, two Intercontinental Cups, and one FIFA Club World Cup.
He was named the Best Defender at the UEFA Club Football Awards when he was 39 years old. Also picked up the Serie A Defender of the Year Award in 2004, proving that he was a force to be reckoned with in Italian soccer.
To honor his legendary career, Milan retired his number 3 shirt after he called it quits in the 2008–09 season.
2. Franco Baresi
While Maldini spent 25 seasons with the club, Franco Baresi also spent 20 years playing for AC Milan. He started when he was just 17 years old in 1978 and never looked back.
Baresi started as a young talent in Milan's youth team. Interestingly, his brother Giuseppe was initially picked by their city rivals, Internazionale, but Milan chose Franco instead.
These brothers would later become captains of their respective teams, and their image during the derby became iconic. Milan had its ups and downs during Baresi's time.
They won the Serie A title in 1978–79 but then faced a rough patch, including relegation to Serie B due to a match-fixing scandal in 1980.
Despite opportunities to leave, Baresi stayed with Milan and helped bring them back to Serie A, becoming the team's captain at just 22 years old.
The late 1980s and early 1990s were Milan's glory days, with Baresi forming a formidable defense alongside Paolo Maldini and others.
They won it all, from Serie A titles to European Cups, and even reached three consecutive UEFA Champions League finals.
However, Baresi retired in 1997 after a spectacular career, winning numerous titles, including six Serie A titles, three UEFA Champions League titles, and more.
Milan retired his number 6 shirt in his honor, a fitting tribute to one of their greatest-ever players.
READ ALSO: AC Milan's Top 5 Biggest Losses In History
3. Alessandro Costacurta
Costacurta's rise to fame came from his role in one of the most formidable defenses in soccer history. Alongside legends like Franco Baresi, Paolo Maldini, and Mauro Tassotti, he formed a rock-solid defense for Milan during the late 1980s and 1990s.
This defense helped Milan dominate Serie A and European football. He mainly played as a central defender and was considered one of the best in the world in that position.
Racking up an impressive collection of trophies, including 7 Serie A titles and 5 Champions League/European Cup trophies.
Costacurta's career was a long and successful one, and he didn't hang up his boots until he was 41 years old. In his final match for Milan, he scored a goal from a penalty, becoming the oldest goalscorer in Serie A at the time.
4. Gianni Rivera
Back in 1960, a young and elegant player named Gianni Rivera joined AC Milan, and he became a soccer sensation. He had this incredible touch on the field, and people couldn't stop talking about him.
Rivera's career with Milan was filled with success, winning three Serie A titles and two European Cups, among many other trophies.
He was even the captain of the team for twelve seasons, leading by example. Rivera was an offensive playmaker, known for his creativity, and love for scoring goals. His vision and technical skills were top-notch.
In fact, many consider him one of the best passers and offensive playmakers of all time. He won the Ballon d'Or in 1969 and is often hailed as one of Italy's greatest footballers ever.
After hanging up his boots in 1979, Rivera stayed connected to Milan as their vice president.
5. Mauro Tassotti
In the late 1970s, Mauro Tassotti started his professional soccer career with Lazio, a local club. However, things took a twist when both Lazio and AC Milan were relegated to Serie B due to their involvement in a match-fixing scandal in 1980.
Milan saw Tassotti's potential and brought him on board, then made his Milan debut in Serie B. Despite Milan's struggles during this period, Tassotti's performances stood out.
He supported Milan in winning Serie B and making their way back to Serie A. Although they didn't dominate the league, they did reach the Coppa Italia final and regularly qualified for European competitions.
We saw the best of Tassotti in the late 1980s and early 1990s under managers Arrigo Sacchi and Fabio Capello. He formed part of an iconic defense alongside Paolo Maldini, Franco Baresi, and Alessandro Costacurta.
This backline is considered one of the best in history. With Sacchi, Tassotti won Serie A, the Supercoppa Italiana, and consecutive European Cup titles in 1989 and 1990.
Under Capello, he reached three consecutive Champions League finals, captaining the team to victory in 1994. In total, he made 429 Serie A appearances for Milan, scoring 8 goals, and 583 club appearances.
READ ALSO: Inter Milan's Top 5 Biggest Wins In History
6. Filippo Inzaghi
Filippo Inzaghi made his way into AC Milan's history books with his incredible goal-scoring prowess. He began his career with Juventus but soon found his way to Milan in 2001.
Inzaghi's Milan journey faced an early setback due to a knee injury, but he bounced back to form a formidable partnership with Andriy Shevchenko.
Under coach Carlo Ancelotti, Milan achieved outstanding success, including the 2002–03 Champions League triumph over his former club, Juventus.
Inzaghi played vital roles in securing the 2003 UEFA Super Cup, the 2004 Supercoppa Italiana, and the 2003–04 Scudetto.
He set records with three Champions League hat-tricks and a pivotal double in the 2007 Champions League final against Liverpool.
7. Gunnar Nordahl
Gunnar Nordahl joined Milan in 1949 and teamed up with fellow Swedish stars Gunnar Gren and Nils Liedholm to form the legendary Gre-No-Li trio.
Nordahl's goal-scoring skills won him the Serie A top-scorer title an incredible five times, a record that still stands to this moment. He is also Milan's all-time leading goal-scorer in the league, with 210 goals to his name.
Also ranks as the third-highest scorer in the league's history, with 225 goals in 291 matches, surpassed only by Italian greats Silvio Piola and Francesco Totti.
Even after leaving Milan and playing for Roma, Nordahl's legacy endured. His record of 35 goals in a single Serie A season remained unbroken until Gonzalo Higuaín surpassed it in 2015–16.
8. Andriy Shevchenko
Andriy Shevchenko was a true goal-scoring sensation and made a name for himself at AC Milan as one of Europe's best strikers.
His time with Milan saw him achieve incredible triumph, including winning the UEFA Champions League in 2003. He also won numerous league and cup titles in Ukraine, Italy, and England.
Shevchenko's qualities on the pitch earned him a spot in the FIFA World XI in 2005 and a place among the top 100 greatest living footballers as part of FIFA's 100th anniversary celebration in 2004.
He is also ranked as the seventh-highest scorer in all UEFA club competitions with 67 goals. Within Milan's ranks, he is the second most prolific player in the club's history, scoring 175 goals.
He also holds the record for the most goals in the Derby della Madonnina, the fierce Milan derby, with 14 goals.
READ ALSO: Inter Milan's Top 5 Biggest Wins In History
9. Massimo Ambrosini
Massimo Ambrosini was a fantastic presence in Milan's midfield, overcoming trouble to become a key figure in the club's history. Ambrosini became an integral part of Milan's 1999 Serie A championship-winning team.
Despite grappling with injuries, he was instrumental in Milan's triumphs, including the UEFA Champions League and Coppa Italia in the 2002–03 season.
His late goal against PSV Eindhoven secured Milan's place in the final, even though he missed the iconic final in Istanbul, where Milan faced Liverpool.
In the 2006–07 season, Ambrosini hit his peak. His stellar performances led to a tactical shift to accommodate his skills as a left-sided defensive midfielder.
He had an incredible performance in Milan's victories against Bayern Munich and Manchester United in the UEFA Champions League.
Ambrosini's leadership qualities earned him the captain's armband during Paolo Maldini's absence in the 2007–08 season. Throughout his career, Ambrosini scored crucial goals, including eight in the 2008–09 season.
He captained Milan and secured the Serie A title in the 2010–11 season.
10. Gennaro Gattuso
Gennaro Gattuso, known for his tenacity and work ethic is one of the greatest players In AC Milan history. Joining the club in 1999, he won the hearts of the fans, fearlessly facing off against football legends like Ronaldo in his Milan derby debut.
Gattuso's versatility helped him to partner with Andrea Pirlo in midfield, a collaboration that led to domestic and international triumphs under Carlo Ancelotti.
They clinched the Coppa Italia, UEFA Champions League, UEFA Super Cup, Serie A title, and Supercoppa Italiana. In 2007, he secured his second Champions League title.
Gattuso's 400th appearance for Milan came in 2009, and he extended his contract until 2012. The 2010–11 season saw Gattuso's rebirth, scoring crucial goals and winning a Scudetto win.
However, a vision problem in 2011 and a subsequent injury laid the end of his Milan journey in 2012.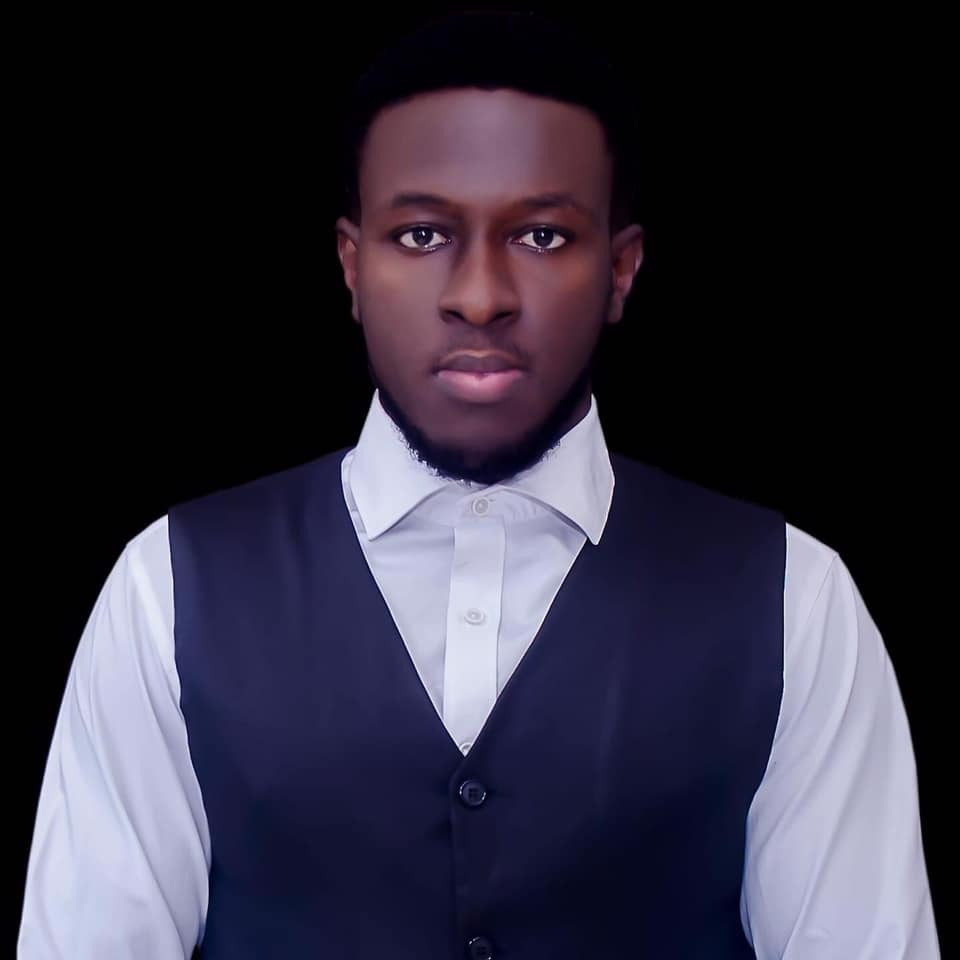 Kenneth is a an avid soccer follower, fan and writer. He is a consistent follower of the sport and is a fan of Chelsea FC.