This is the list of the top 10 best number 9 in the world in 2023.
These strikers have recorded the most goals for their respective teams, and they are the leading scorers in their league in 2023.
In this post, you will learn how they have performed, including the number of goals they scored in the 2022/2023 season. And at the end, you will realize how perfectly they justify the number 9 position.
READ ALSO: All Muslim Players In The Premier League In 2023
But before then;
Top 10 Best Strikers In The World In 2023
Erling Haaland
Harry Kane
Mbappé
Lacazette
Osimhen
Jonathan David
Lewandowski
Benzema
Lautaro Martínez
Mehdi Taremi
Be with me.
1. Erling Haaland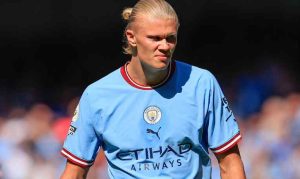 Erling Haaland's actually redefining what it means to be a top striker, and how best to the most a number 9 position. He smashed records with a hat-trick that celebrated his third successive home game with such a feat, a feat never before achieved in the Premier League.
He went on to become the fastest player to clinch three hat-tricks in the league, recording this feat in just eight matches.
His speed to 20 Premier League goals in a mere 14 games was huge, breaking a record held by the legendary Kevin Phillips.
And then, just three games later, he sealed his place in history by outscoring the top performers of the previous season, Salah and Son, with 25 goals in 19 games. Even the Champions League football couldn't hold Haaland's brilliance.
A five-goal wonder against RB Leipzig not only tied him with the likes of Messi but also the City's highest scorer in a single season. It's not just about goals, though.
Haaland also has a knack for creating opportunities as he equaled Thierry Henry's record for combined goals and assists in a Premier League season.
A record-breaking Premier League Golden Boot and the European Golden Shoe made him the best striker in Europe in 2023.
READ ALSO: Top 5 Paris Saint-Germain Biggest Losses In History
2. Harry Kane
Harry Kane has never disappointed as a prolific striker with an impressive record. I could remember a London derby against Chelsea.
Kane did the worst to the Blues fans by netting an injury-time equalizer, making the score 2-2 and saving a crucial point for his team. Buddies, this is just the tip of the iceberg.
Kane's tally of 184 Premier League goals for Tottenham put him in the same league as Sergio Agüero, matching the record for most goals scored for a single Premier League club.
Breaking the record in the next game, with his 185th goal against Wolverhampton Wanderers, making him the first player to achieve such a feat.
On a February day in 2023, Kane was announced Tottenham's all-time top scorer, surpassing Jimmy Greaves with his 267th goal for the club.
Though this record faced some debate due to the inclusion of certain goals, Kane's reign was later confirmed with his 269th and 270th goals against Nottingham Forest.
With 30 goals in the 2023 season, he became the first player to hit the 30-goal mark in two separate 38-game Premier League campaigns.
With the likes of Halland, and Mo competing with Harry, the Premier League will certainly be hotter in the coming campaign.
3. Kylian Mbappé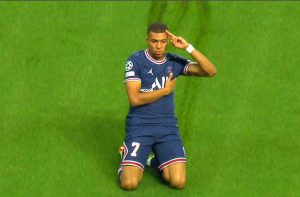 Mbappé has never stopped putting his name in PSG's history books with remarkable feats and 2023 has been extraordinary for him.
Mbappé stunned the world, becoming the first player in PSG's history to net five goals in a single match. A ten-minute hat-trick within this performance says a lot as PSG smashed Pays de Cassel 7-0 in the Coupe de France round of 32.
You can see Mbappé's magic. In Le Classique against Marseille, he demonstrated his skills again, scoring twice and setting up another goal, hitting the 200-goal mark for PSG, and tying with Edinson Cavani.
However, in the very next game, a 4-2 victory over Nantes, he overtook Cavani's record and became PSG's all-time leading scorer with 201 goals.
With 29 league goals, he secured the top scorer award for the fifth consecutive season, moving PSG to their 11th Ligue 1 championship.
READ ALSO: Top 5 Chelsea Biggest Wins of All Time
4. Alexandre Lacazette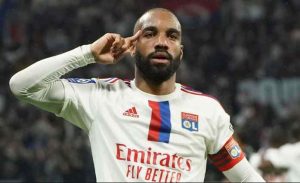 Alexandre Lacazette's story is one of triumphant returns and goal-scoring skills. In 2022, he made a homecoming to Lyon on a free transfer, a move that turned out to be a career revival.
We saw Lacazette back in the colors of his dear Lyon, and he became their second-highest all-time top goalscorer. I'm emotional right now, you wouldn't understand better only if you feel what he had gone through.
The connection between him and Lyon's fans added a layer of magic to his prolific goal-scoring. In the French Ligue 1 season of 2022/23, he featured in 32 matches, scoring a total of 26 goals, all while making an impressive 53 shots on target from 78 attempts.
His ability to find the back of the net often surpassed the expected goals (xG) statistics, stressing his clinical finishing.
With an average of 26 passes per match and a pass completion rate of 76%, he showed his versatility, contributing to the build-up play.
5. Victor Osimhen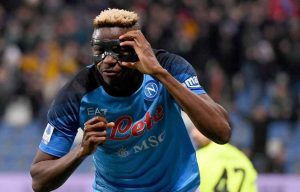 Osimhen's impressive run started in the Champions League after scoring his debut goal for Napoli in an exciting 4–2 victory over Ajax. This goal secured Napoli to the knockout stage.
Fast forward to a late October clash against Sassuolo in Serie A. Osimhen scored his first-ever Serie A hat-trick in a 4–0 victory. His momentum didn't weaken as November rolled in, he scored an important goal and assist against Atalanta.
But his goal in this game not only helped Napoli secure a 2–1 victory but also crowned him as Nigeria's highest goal scorer in the Italian Serie A, breaking Simy's record.
Also, he recorded a brace and an assist against Juventus in January, leading Napoli to a 5–1 triumph. Just a month later, the world witnessed his historic moment as Osimhen netted his 100th career goal.
Osimhen's star keeps performing at his best even in the Champions League round of 16, where he scored three vital goals over two legs against Eintracht Frankfurt, driving Napoli to the quarter-finals qualification. As the curtain fell on the season, Osimhen became the Serie A highest goal scorer with 26 goals.
READ ALSO: 4 Easy Steps To Become A Professional Soccer Player In The United States
6. Jonathan David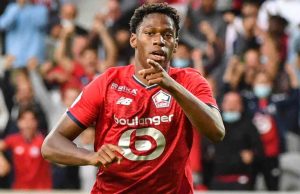 Jonathan David truly showed what the number 9 actually does in 2022/2023. I began to notice his qualities after he netted the decisive goal in a 1–0 away victory over PSG. This victory is Lille's first away league win against the Parisians in nearly three decades.
I watch David's influence grow stronger. As he also recorded a goal in a 2–1 victory over Angers to secure Lille's Ligue 1 triumph in the 2020–21 season.
His 13 league goals, 11 of which were scored in the latter half of the season. His skill for making opportunities was clear in his four assists from 53 chances he crafted for his teammates.
However, his 24-goal from 106 shots in 2023 was proof of his clinical finishing, as he emerged as one of the league's most in-form players.
His impact on the pitch, coupled with his goal-scoring qualities, has established him as one of the world's best strikers in 2023.
7. Robert Lewandowski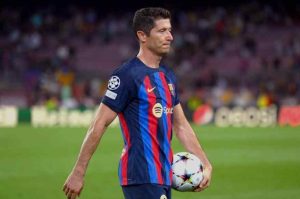 Lewandowski's impact in the game has been impressive right from Dortmund to Bayern, and now to Barcelona, everywhere he goes, he proves that he is one of the best number 9. He scored his debut goal for  Barcelona in a 6–0 win over UNAM in the Joan Gamper Trophy.
Also in August,  he scored a brace against Real Sociedad marking his first competitive goal for Barcelona, then another brace against Real Valladolid.
In September, he made history with a Champions League hat-trick against Viktoria Plzeň, he made it three for three different clubs. During October, he registered yet another brace against Inter Milan, securing a last-minute equalizer in a 3–3 draw.
Although Barcelona's Champions League dream faced challenges, Lewandowski's five goals in the competition highlighted his qualities.
He got a red card against Osasuna, but he bounced back in Barcelona's triumph over Real Madrid in the Supercopa de España final to secure his first title with the club.
His goals chart won him the Pichichi Trophy, a record-breaking stunt as the first player to secure the top scorer award in six consecutive seasons across the top 5 European leagues.
READ ALSO: Real Madrid's All Time Top Scorers (Top Ten)
8. Karim Benzema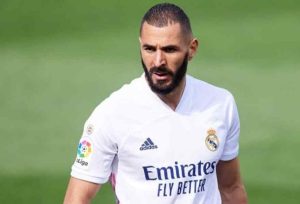 Without a doubt, Karim Benzema is one of the best strikers of all time. Benzema's stats are built upon his exceptional goal-scoring ability and technical skills.
He was a key figure in Real Madrid's history, he is the club's all-time second-highest goalscorer and top assist provider.
His contributions helped Real Madrid win 24 trophies, including many La Liga, Copa del Rey, and UEFA Champions League titles.
April 2023 saw him achieve a hat-trick in just 6 minutes and 30 seconds against Real Valladolid. With this record, he joined the list of one of the fastest hat-trick scorers in Real Madrid's La Liga history.
Days later, in El Clásico, he secured a back-to-back hat-trick against Barcelona in the Copa del Rey semi-finals. This achievement made him the second Real Madrid player to accomplish this feat in the historic rivalry.
Amidst these triumphs, Benzema's farewell to Real Madrid was announced in June 2023. It was an emotional ovation from fans in his final game against Athletic Bilbao.
9. Lautaro Martínez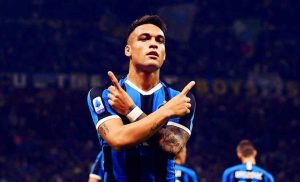 Lautaro Martínez has been impressive, you know, there's no other word to qualify his performances, especially what we saw in the 2022/2023 season. His work ethic and goal qualities are amazing.
It is a player I would love to be paired with if I happen to be a professional player. With 21 goals, he is the second-highest scorer in the Serie A for the 2022/2023 season.
His conversion rate, an impressive 51%, speaks volumes of his efficiency in turning shots into goals. He won 96 aerial duels, making 16 tackles, and contributing 1 block as he also demonstrated his defensive skills.
READ ALSO: Top 5 England's Biggest Losses In Football History
10. Mehdi Taremi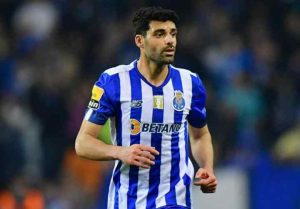 Have you heard of him? Mehdi Taremi was sensational for Porto with his performance in the 2022–23 season. He impressed with goals, assists, and honors.
His impact in 2023 deserves to be listed as one of the best strikers in the world. The 2022–23 season saw him with a remarkable tally of 22 goals and 7 assists in the league.
This outstanding accomplishment not only helped him win the top scorer award but also, he was able to win his second Primeira Liga title with Porto.
He demonstrated the number 9 position quite right, and his numbers are not bad despite the competition in the Portuguese league. He was even included in the Primeira Liga Team of the Year, something he has recorded for the fifth straight time.
READ ALSO: 5 Best Young Players From South America FIFA 23
Conclusion
In 2023, these top 10 strikers defined the number 9 position differently with their incredible performances. These players' impacts are beyond a shadow of a doubt.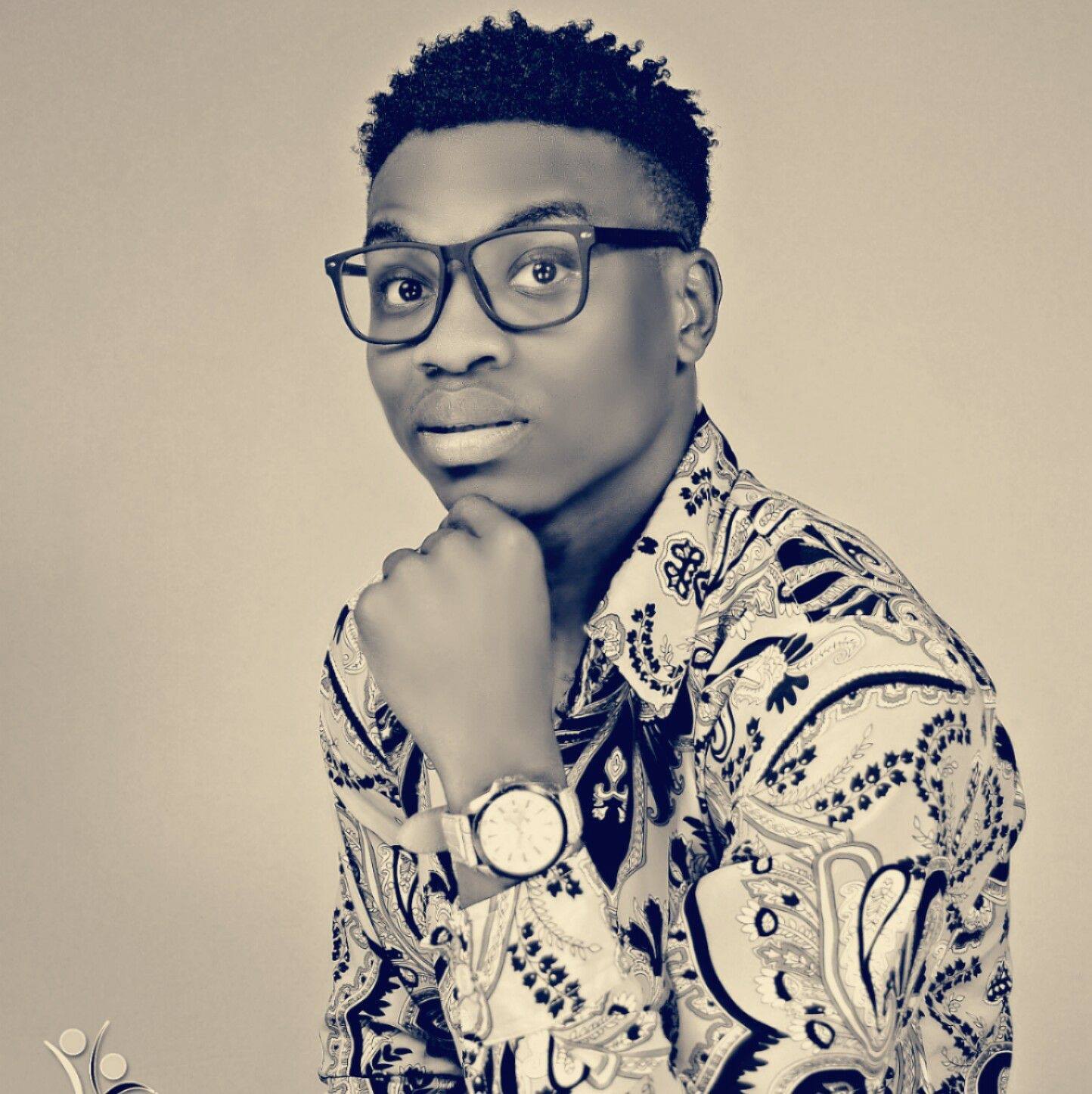 Pataka is a consistent and avid follower of the round leather game. He communicates his passion by editing soccer posts for various soccer platforms.