This is the list of the best defenders in Bundesliga history. On my list, I have center-backs, full-backs, sweepers, and wing-backs.
As they all fall into the same category of a 'Defender', they have been excellent ballers, expressing their role, and responsibility in the outfield position.
Bundesliga was established in 1962, and numerous defenders have displayed their craft since its inception, however, in this post, I will list the top 10 best all-time defenders in Bundesliga history.
And you will learn how they are fierce in the German League including their titles, individual honors, appearances, and style of play.
READ ALSO: Top 9 Best Defenders In Ligue 1 In 2023
That said;
Top 10 Best Bundesliga Defenders Of All Time
Franz Beckenbauer
Paul Breitner
Manfred Kaltz
Andreas Brehme
Matthias Sammer
Stefan Reuter
Jürgen Kohler
Mats Hummels
Berti Vogts
Philipp Lahm
Be with me.
1. Franz Beckenbauer
Franz Beckenbauer is regarded as one of the greatest footballers and best defenders in Bundesliga history. He is one of a few outfield players that shape the defending role in modern football.
Beckenbauer expressed this In an era where defenders were often seen as their only job to stop opposition attacks. He not only excelled in stopping opponents in their tracks but also revolutionized the way defenders contributed to their team's offensive maneuvers.
His tactical brilliance introduced the concept of the "sweeper" or "libero", a visionary defensive player who orchestrated defensive plays while actively participating in offensive techniques.
Beckenbauer's exceptional abilities were recognized on the global stage. A remarkable feat that distinguishes him from every other defender on this list is his accomplishment of winning the Ballon d'Or twice.
This award says a lot about his influence on the game. Beckenbauer was also crucial in securing Germany's 1974 World Cup victory as a player and then leading the team to World Cup glory once again, this time as a manager in 1990.
2. Paul Breitner
Paul Breitner is one of the best defenders of his era, and his contributions to both club and country are outstanding. His great performances earned him a place in the FIFA World Cup All-Time Team.
In 2004, as part of FIFA's 100th-anniversary celebration, he was deservedly named one of the Top 125 greatest living footballers.
He was a class in the West Germany national team's machinery, as he played an integral role in securing the 1974 FIFA World Cup victory, even finding the back of the net in the final.
And again, he replicated this feat in the 1982 World Cup final, joining an honored group of only five players to have scored in two different World Cup final matches, a list that includes Pelé and Zinedine Zidane.
His partnerships with Franz Beckenbauer and Berti Vogts, and his midfield chemistry with Karl-Heinz Rummenigge at Bayern Munich pick out his adaptability.
READ ALSO: Top 10 Players With Most Red Cards In Football History
3. Manfred Kaltz
Manfred Kaltz is a proven player in Bundesliga history being one of the best players in Hamburger football history. Kaltz's Bundesliga career took him from Hamburger SV to France and back again.
He is a penalty specialist, scoring 53 goals out of 76 attempts from the spot. His right-footed crosses, dubbed "banana crosses," were the signature of his playing style.
One of his most cherished partnerships was with Horst Hrubesch. Kaltz's crosses often found Hrubesch's head, resulting in a flood of goals that drove Hamburger SV's success.
4. Andreas Brehme
Andreas is a football player who was like a Swiss Army knife on the field. He's a name that sparkles in the history of German football for all the right reasons.
Brehme was known for his defensive skills, but he could score goals. It didn't matter which foot he used; he could kick the ball into the net with power and accuracy.
He did this so well that he scored goals for every team he played for, even the national team of Germany. Now, here's where it gets interesting.
Brehme was usually a defender, but he could also go forward and play like a midfielder or a winger. His flexibility surprised opponents and made him a great weapon for his team.
He wasn't the fastest player, but he had an incredible knack for being at the right place at the right time. What made Brehme super special was his ability to use both his left and right feet equally well. This is very rare in football.
Then again, he could take free kicks and score goals with both feet, which was like having two secret pikes in his boots.
He even fooled his manager, Franz Beckenbauer, who couldn't figure out if Brehme was a lefty or a righty. Also, Brehme was famous for his skills in set pieces, like free kicks and corners.
He could make the ball swerve and dip, making it tough for goalkeepers to stop. And he wasn't just about technique; he had a cool head and often scored important goals in big games.
Off the field, Brehme was known for being professional and strong-willed. He showed his character both in and out of games.
His legacy as an incredible all-around player and goal-scoring defender lives on in the history of the Bundesliga. When people talk about him, they remember a player who could do it all, defend, attack, and score goals with flair.
5. Matthias Sammer
Matthias Sammer's skills knew no bounds. He might not have been the hardest defender, but his intelligence and skills made many regard him as one of the Bundesliga's all-time greats.
Sammer could play different roles on the field. Though he started as a defensive midfielder and later became a sweeper, a position that combined defense and midfield duties.
He enjoyed a flurry of victories while playing for Borussia Dortmund. In 1995, his team won the Bundesliga and DFL-Supercup, followed by more triumphs in 1996 with Bundesliga, DFL-Supercup, and the title of European Footballer of the Year.
The crowning achievement came in 1997 when they snatched the UEFA Champions League and Intercontinental Cup. His influence spread to the international level, where he helped Germany clinch victory in the UEFA Euro 1996.
He was named the best player of the tournament and awarded the Ballon d'Or later that year. Sammer retired with an impressive 74 caps, divided between East Germany and the German team.
Later in his career, he embarked on a managerial role with Borussia Dortmund, guiding them to a Bundesliga victory in 2002.
READ ALSO: Top 10 Best Defenders In The World (2023 Ranking)
6. Stefan Reuter
Stefan Reuter not only played the game but also made a mark after his playing days, regarded as one of the best defenders in Bundesliga history.
He's like a football wizard, both on the field and behind the scenes. Reuter's journey began on local teams and took him to the national level.
He played for Germany and was part of the squad that won the World Cup in 1990 and the Euro Cup in 1996. Even won the Champions League, a big deal in European football, with Borussia Dortmund in 1996-97.
Starting in a small town team called TSV 1860 Dinkelsbühl, Reuter's skills got him noticed. He played for other clubs like 1. FC Nuernberg and Bayern Munich.
What's interesting is that he didn't just stick to one position; he was a versatile player, sometimes even playing in the midfield.
A big step came in 1988 when he joined Bayern Munich, and they won the Bundesliga titles. There was a chance he'd go play for Liverpool, but he ended up in Italy with Juventus.
But his heart brought him back to Germany, to Borussia Dortmund. With Dortmund, Reuter achieved a lot. He won Bundesliga titles and even the Champions League, which is like the Super Bowl of European football.
Before he retired in 2004, he played more than 300 games and scored 11 goals for Dortmund.
7. Jürgen Kohler
Jürgen Kohler is a superstar defender who dominated the field with his defensive qualities. He was like a blockhouse that opponents found almost impossible to breach.
Kohler's football career was remarkable as he played 500 top-flight league matches. His career crosses Bundesliga and Serie A and was sensational with FC Bayern Munich, Borussia Dortmund, and Juventus.
Kicked off his professional career at Waldhof Mannheim, where he stepped into the Bundesliga league for the first time as a substitute in 1984.
He even scored his first goal in a game against FC Schalke 04 in 1985. At Bayern, he helped the team win the Bundesliga title in his very first season.
Then, he moved to Italy and became a crucial part of the Juventus squad, securing victories like the UEFA Cup and league and cup doubles. Returning to Germany to play for Dortmund, Kohler continued his winning streak.
He grabbed another Bundesliga championship in 1996 and helped Dortmund win the UEFA Champions League in 1997 by defeating his former club Juventus.
In addition, he represented Germany in three FIFA World Cups and three UEFA European Championships, winning the 1990 World Cup and UEFA Euro 1996.
Kohler wasn't just about stopping goals, he was also a goal threat during set pieces due to his height and heading skills.
But like any hero, Kohler faced challenges too. Injuries sometimes got in the way, affecting his form and consistency.
8. Julian Hummels
Mats Julian Hummels was known for his defensive magic with great performances which made him one of the best defenders in Bundesliga history.
He's like a guardian on the field, making sure opponents can't get past him easily. Hummels started his career at Bayern Munich's youth academy.
Later, he joined Borussia Dortmund on loan in 2008 and then signed officially in 2009. His time at Dortmund was golden, winning two league titles and coming close to winning the UEFA Champions League in 2012-13.
After a brief stint back at Bayern Munich, he returned to Dortmund in 2016. And here's where his international career shines.
He's been part of the German national team since 2010 and played in several World Cups and European Championships.
Hummels isn't just a regular defender, I see him as a powerhouse. He's big, strong, and consistent, making it tough for opponents to get past him.
His tackles are like a brick wall, and he's a master in the air, winning those high balls with ease. But it's not just about physicality, he's super smart.
He can read the game and snatch the ball away from opponents like he hasn't done anything. Also, he's got skills and style in possession.
He's like a chess player, always thinking ahead and making the right moves. I used to compare him with a legendary German footballer, Franz Beckenbauer, which is a huge compliment. He is just the kind of player every team dreams of having.
READ ALSO: https://footiehound.com/top-10-best-strikers-in-the-world/
9. Berti Vogts
Berti Vogts was as fierce as he was talented, a true football icon. He played his entire club career for Borussia Mönchengladbach in the Bundesliga.
Even winning the FIFA World Cup with West Germany in 1974, was a moment that put him in the history books. Vogts also tried his hand at managing national teams, leading Germany to victory in the Euro 96 tournament, plus coaching Scotland, Nigeria, and Azerbaijan.
During his early days, he joined his local sports club's football team when he was just seven years old. He stayed with them until he made a big move to Borussia Mönchengladbach in 1965. He was a right-back, known for his tenacity on the field.
They even gave him the nickname "Der Terrier," which shows just how determined he was. He was a key player during Borussia Mönchengladbach's golden era in the 1970s. Winning the Bundesliga five times, the German Cup once, and the UEFA Cup twice.
Also played in the European Cup Final in 1977, although they faced a tough loss against Liverpool. In all, Vogts made over 400 appearances in the Bundesliga for Mönchengladbach, scoring 32 goals.
He was a true leader on the field, always giving his all, staying with the club until he retired in 1979.
10. Philipp Lahm
Philipp Lahm is a football genius, he's like a magic trick that opponents can't figure out. Lahm swayed the full-back position like no other.
People often call him one of the greatest full-backs ever to play the game. He was a long-time captain of Bayern Munich, leading them to superb victories, including the 2013 UEFA Champions League.
Also, he led the German team to triumph in the 2014 FIFA World Cup. Known for playing primarily on the right side of the pitch, but guess what? He was so versatile that he could switch sides and still dominate.
Capable of playing as a full-back, wing-back, wide midfielder, and even a central or defensive midfielder. His style was pure magic, fast, had pinpoint tackling skills, and a technique that left opponents scratching their heads.
He was nicknamed the "Magic Dwarf" because of his small stature but immense impact.
READ ALSO: 10 Best Number 11s In Football History
Conclusion
I have listed out the top 10 best defenders in the history of the Bundesliga, and these are the super defenders who had a great impact on the game.
They have rocked the field, from Franz Beckenbauer's to Philipp Lahm's, playing different roles, like stopping opponents and joining in attacks, making them key players in their teams.
Plus they've won championships, and awards, and wowed us with their unique playing styles.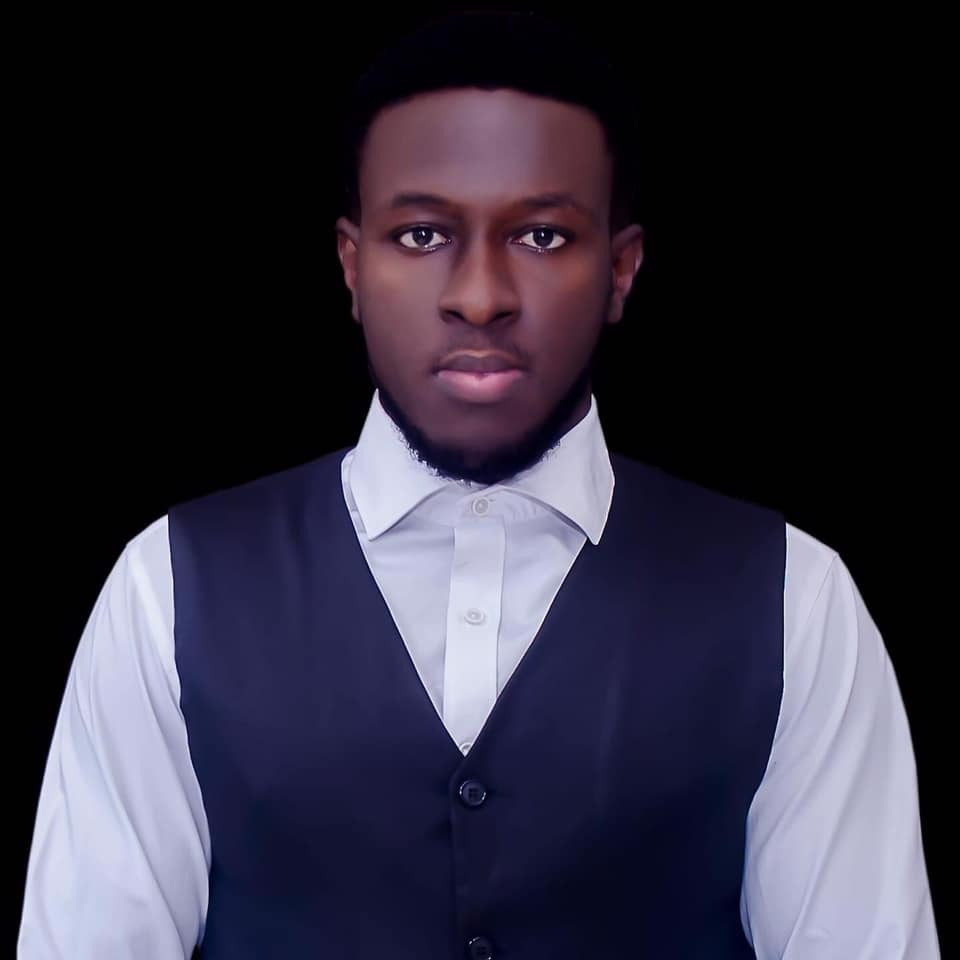 Kenneth is a an avid soccer follower, fan and writer. He is a consistent follower of the sport and is a fan of Chelsea FC.