This is the complete list of Championship teams In alphabetical order in the 2023-2024 season.
The English Football League Championship, known as the Championship, is the second-highest division in English football, and It's contested by 24 clubs, with Burnley being the latest winner.
Since 2004, 56 teams have spent time in the Championship, including 13 from the current Premier League season. Cardiff City has the longest stay with 18 seasons, while Ipswich Town's 15-year stint (2004-2019) is the longest consecutive run.
Also, Birmingham City holds the current record with 13 consecutive seasons while Norwich City has had six separate Championship spells.
Moreso, thirteen different teams have won the Championship, with Burnley and Norwich City winning twice. In less than no time at all,
Complete List Of EFL Championship Teams In Alphabetical Order In The 2023/24 Season
Birmingham City
Blackburn Rovers
Bristol City FC
Cardiff City FC
Coventry City
Huddersfield Town
Hull City
Ipswich Town FC
Leeds United FC
Leicester City FC
Middlesbrough
Millwall
Norwich City FC
Plymouth Argyle
Preston North End
Queens Park Rangers
Rotherham United
Sheffield Wednesday
Southampton FC
Stoke City
Sunderland
Swansea City
 Watford
West Bromwich Albion
READ ALSO: Top 5 Bayern Munich Biggest Wins In UEFA Champions League Competition 
Let's dive a bit into each team's records.
1. Birmingham City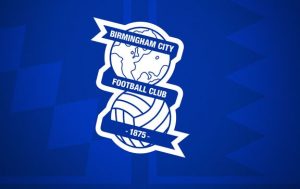 Birmingham City Football Club started as Small Heath Alliance in 1875, went through a few name changes, and settled as Birmingham City in 1943.
Currently competing in the EFL Championship since 2011 with beauty histories. They were the first champions of the Football League Second Division.
And one of their special moments was in the 1950s and early 1960s, hitting sixth place in the First Division and winning the League Cup twice.
2. Blackburn Rovers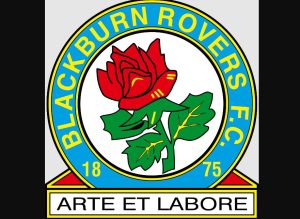 Blackburn Rovers was established in 1875, and a member of The Football League in 1888. Looking back in the 19th century, they won five FA Cup titles in 1884, 1885, 1886, 1890, and 1891.
They were also English League champions in 1911–12 and 1913–14, adding another FA Cup in 1928.
There were challenges like relegation in 1936, but they bounced back as Second Division champs in 1938–39, even currently competing in EFL.
3. Bristol City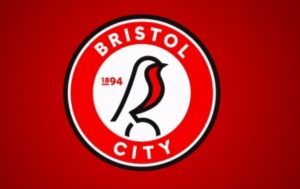 Bristol City Football Club is currently doing its things in the EFL Championship, making Ashton Gate their home since 1904.
It all began in 1894 while playing in the Southern League and Western League, even being crowned Western League champs in 1897–98, before jumping into the Football League in 1901, snatching the Second Division title in 1905–06.
READ ALSO: Top 11 Best Major League Soccer Teams of All-Time
4. Cardiff City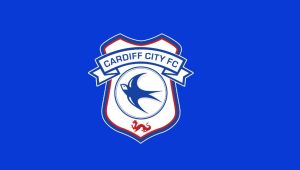 Cardiff City Football Club is swaying the Championship, which is the second tier of English football.
They started as Riverside A.F.C. in 1899 but later became Cardiff City in 1908, and played in the Southern Football League and the English Football League.
With 17 seasons in the top tier and a historic FA Cup win in 1927, plus numerous Welsh Cup wins.
5. Coventry City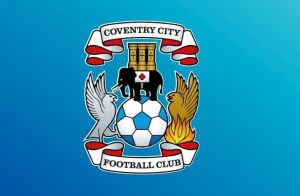 Coventry City Football Club was initially called Singers F.C. in 1883, developing into Coventry City in 1898.
Winning titles and promotions, like the Third Division South champions in 1935–36 and later moving up to play top-flight football under Jimmy Hill's leadership.
They have been in the Premier League, even winning the FA Cup in 1987 against Tottenham Hotspur, with relegations and EFL Trophy success in 2017.
Mark Robins, their manager, led them to victories, earning them promotions and a strong League One performance. In 2020, they zoomed back to the EFL Championship as League One champions.
They even got to the play-off final in the 2022–23 season.
6. Huddersfield Town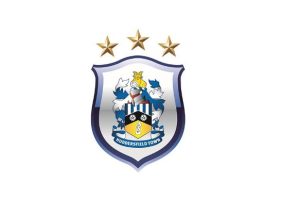 Huddersfield Town is another regular team in the EFL though started in 1908 with North Eastern League and Midland League football before entering the Football League in 1910.
In 1922, they won the FA Cup and were league winners for three years running. They have been quite impressive, and with their performances, they were promoted to the Premier League in 2017.
READ ALSO: Top 10 Best Bundesliga Defenders Of All Time
7. Hull City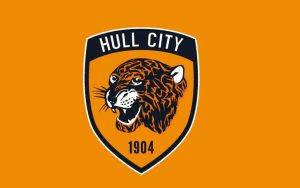 In 1904, Hull City Association Football Club was established during an era where rugby was the talk of the town. They started with friendly games since joining the league was tough.
Their very first real game was in the FA Cup, even though they didn't win, they had some home issues but later found a cool cricket ground to play on.
However, in 1905-1906, they finally joined the league facing big teams like Manchester United.
8. Ipswich Town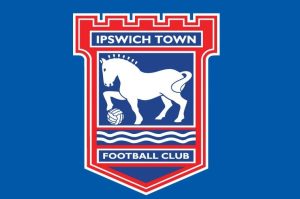 Ipswich Town Football Club was once an amateur side in 1878 but became serious in 1888 when they joined a rugby club.
They made their mark, winning local cups and joining various leagues, even turned professional in 1936 and joined the Southern League, where they dominated.
In 1938, they entered the Football League and impressed in the Third Division South. They were winners and got promoted to the Second Division IN 1954.
9. Leeds United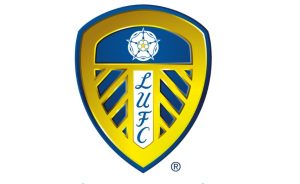 I'm not impressed to see Leeds United competing in the EFL in the 2023/2024 season.
I mean we saw how promising they were in the Premier League in the 2021-2022 season, but it's turned negative for them in the 2022/2023 season resulting in relegation.
They have had an amazing ride in the EFL, winning 3 League Championships, 4 Second Division titles, the FA Cup, EFL Cup, Charity Shield, and Inter-Cities Fairs Cup.
10. Leicester City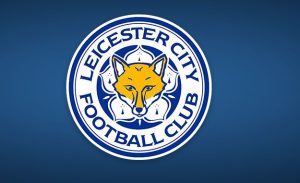 The rate of competition in the EPL is now highly competitive just look at the situation of  Leicester City Football Club.
They are back, and they are competing in the EFL Championship, the second tier of English football in the 2023/2024 season.
I'm scared, one can not afford to have a bad season in the EPL. Their journey began in 1884 as Leicester Fosse F.C., becoming Leicester City in 1919.
They won the 2015–16 Premier League title, a remarkable feat that caught the football world's attention.
Their memorable moments were the 2016–17 UEFA Champions League quarter-finals and the 2021–22 UEFA Europa Conference League semi-finals.
READ ALSO: Top 10 Best Penalty Takers In The World In 2023
11.  Middlesbrough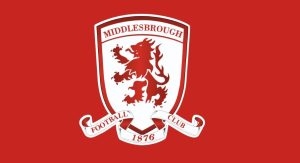 Middlesbrough Football Club was one of the founding members of the Premier League in 1992, and today, they are competing in the EFL in the 2023/2024 season.
They faced a tough start, being one of the first to get relegated after the 1992–93 season.
Even though they were on the brink of folding in 1986 due to money troubles, fortunately, they were saved by a group led by Steve Gibson, who later became chairman.
12. Millwall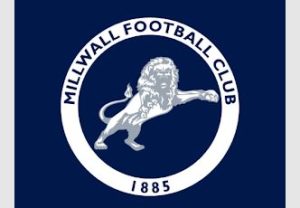 Millwall Football Club is known for its historic achievements. They recorded an incredible streak of 59 home games without a defeat from 1964 to 1967, led by managers Billy Gray and Benny Fenton.
They faced 55 different opponents, notching 43 wins and 16 draws, all thanks to super players' performances with the likes of Barry Rowan, Alex Stepney, Hugh Curran, and Len Julians.
In the early 1970s, the "Class of '71" narrowly missed Division One promotion by just one point. They were unbeaten at home throughout different divisions, including Division Two in 1971–72, Millwall displayed their might.
George Graham's era saw more triumphs, with a Football League Group Cup win in 1982–83 and an FA Cup quarter-final appearance in 1984–85.
13. Norwich City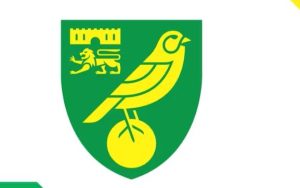 Norwich City has had an exciting presence in the EFL Championship since its formation in 1902. Norwich boasts two League Cup victories won in 1962 and 1985.
They recorded an amazing position in the Premier League's 1992–93 season, finishing third place.
They were so impressive in that era that they even moved into the UEFA Cup in 1993–94, taking down Germany's Bayern Munich on their home turf.
14. Plymouth Argyle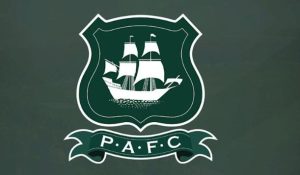 Plymouth Argyle Football Club is going to be giving their all in the EFL Championship, the second tier of English football, after achieving promotion from the 2022–23 EFL League One.
They are the largest city in England without a top-flight football club. After the team's establishment, Argyle joined both the Southern League and Western League as Plymouth Argyle.
They had a good time there winning the Western League in the 1904–05 season and Southern League in the 1912–13 season.
Through ups and downs, they seized promotion as Third Division South champions in 1929–30 under Bob Jack. After several near misses, they won a 20-year stint in the Second Division until 1950.
And following a rollercoaster of relegations and promotions, they claimed the Third Division title in 1958–59.
READ ALSO: Top 10 Best Trios In Football History (Definitive List)
15. Preston North End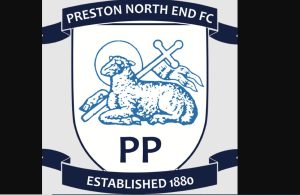 Preston North End made a blazing start, winning both the inaugural league championship and the FA Cup in the 1888–89 season.
This saw remarkable achievements in the history of English football, as they secured the "Double" and their name as "The Invincibles," staying unbeaten throughout the season.
They continued with another league championship win in 1889–90, and the 1938 FA Cup Final victory against Huddersfield Town.
While the team was often a fixture in the First Division until 1961, relegation after the 1960–61 season set them on a different path.
Spending the majority of the last five decades in the lower tiers of the Football League, with 28 of the 49 seasons since 1970 in these divisions.
16. Queens Park Rangers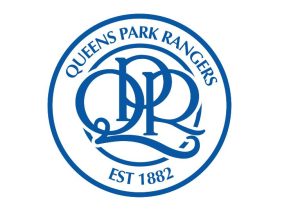 Queens Park Rangers started conquering the West London League in the 1898–99 season, and the team's incredible performances moved them into both the Southern League and Western League, where they won titles and earned a spot in the Football League in 1920.
After years in the Third Division South, QPR became champions in 1947–48 and secured their promotion. Although they experienced a brief relegation in 1952, they bounced back, grabbing the Third Division and League Cup in the 1966–67 season.
The 1967–68 season saw another promotion, only to be followed by relegation from the First Division. After a while, they came back into the public eye in 1972–73, clinching promotion once again.
In 1975–76, they narrowly missed out on the English football championship, finishing a point behind Liverpool. Also, they made it to the FA Cup final in 1982, losing out to Tottenham Hotspur after a replay.
17. Rotherham United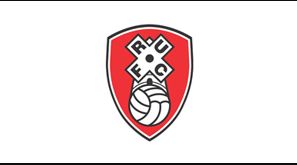 Back to the origin of Rotherham United Football Club in 1877 with the formation of Thornhill Football Club, later known as Thornhill United.
Rotherham Town became a leading local team, briefly playing in the Football League while Thornhill United played in the Sheffield & Hallamshire League.
As the 20th century approached, Town's story disappeared, leading to their withdrawal from the Football League and eventual closure.
Together, Thornhill United was on an improvement, making a name change to Rotherham County in 1905. However, the early 1910s saw both clubs impress in the Midland League in the 1911–12 season.
18. Sheffield Wednesday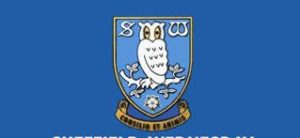 Sheffield Wednesday was established in 1868, and it is one of the world's oldest football and the second-oldest professional association football club in England.
The team achieved early success, winning the Cromwell Cup in 1868. Wednesday's incredible journey led them to become founding members and inaugural champions of the Football Alliance in 1889.
Three years later, they earned a place in The Football League and became a founder member of the Premier League in 1992.
The team has secured an impressive collection of titles, including four league championships, three FA Cups, one League Cup, and one FA Community Shield.
They have once competed in UEFA Cup competitions and notably reached the quarter-finals of the Inter-Cities Fairs Cup in 1963.
In 1991, they defeated Manchester United in the Football League Cup final, making them the last to secure a major English football trophy outside the top flight.
READ ALSO: The Best Nigerian Footballers of All Time
19. Southampton fc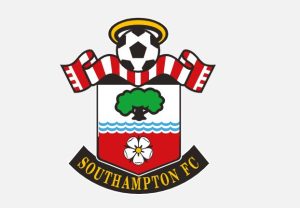 Southampton Football Club was founded by members of the St. Mary's Church of England Young Men's Association in 1885. They were Initially known as St. Mary's Y.M.A.
Moving forward, the club's name evolved from St. Mary's Young Men's Association F.C. to St. Mary's F.C. and finally to Southampton St. Mary's soon after joining the Southern League in 1894.
They won the Southern League title in 1896–97, prompting the club's transformation into a limited company and its renaming as Southampton F.C.
During this time, the team experienced a triumphant era as they won the Southern League championship consecutively in 1897, 1898, 1899, 1901, 1903, and 1904.
This period coincided with a move to The Dell, a £10,000 stadium constructed in 1898.
20. Stoke City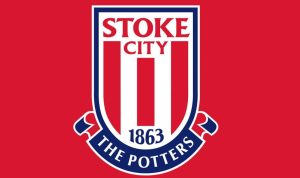 Stoke City's history is filled with triumphs, setbacks, and special moments, tracing the club's legacy back to 1888 when it was one of the twelve founding members of the Football League.
Although they faced re-election challenges in 1890, they secured the 1890–91 Football Alliance title. The club saw relegation from the First Division in 1907 and a subsequent period of financial disruption.
However, the 1920s were better, they fought through relegations and finally secured a promotion. They recorded lots of success in the 1930s with the Second Division title in 1932–33 and a strong presence in the top flight for two decades.
Also in the 1970s and 1980s, Stoke won a League Cup and recorded a notable appearance in the top division.
21. Sunderland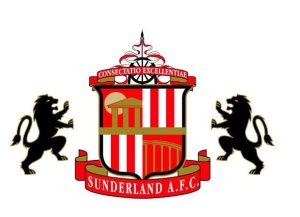 Sunderland is currently competing in the Championship despite their brilliance in English football.
They have an outstanding record with six top-flight titles while they displayed their dominance in the First Division in years like 1892, 1893, and 1936.
Their football history includes two FA Cup triumphs in 1937 and 1973 and memorable runner-ups in 1913 and 1992.
The team's victories opened to other major competitions, winning the FA Charity Shield in 1936 and reaching the finals in the following year.
READ ALSO: Top 9 Best Defenders In Ligue 1 In 2023
22. Swansea City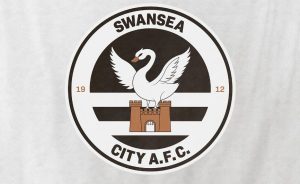 Way back, Swansea achieved three promotions In four seasons, which moved them to the First Division in 1981. They kept up their exceptional performance as they secured a record-breaking sixth-place finish the following season.
However, they were relegated soon after, temporarily leading them back to the Fourth Division by 1986. Impressively, Swansea narrowly avoided relegation to the Conference in 2003.
In 2011, they gained promotion to the Premier League, and two years later, they clinched the League Cup with an impressive 5-0 victory over Bradford City in the final, plus a place in the 2013–14 UEFA Europa League.
Unfortunately, the club was relegated from the Premier League at the close of the 2017–18 season. And today, they are enjoying their football in the EFL.
23. Watford F.C
Watford was fantastic under Graham Taylor from 1977 to 1987.
Rising from the fourth tier, they achieved a second-place finish in the First Division during the 1982–83 season which also includes competing in the UEFA Cup in 1983–84 and reaching the 1984 FA Cup Final.
The club then experienced the worst side of the game from 1987 to 1997, but it took another great turn under another Taylor.
He guided the team through successive promotions from the Second Division, and good enough, they secured a Premier League promotion in the 1999–2000 season.
Then In 2019, Watford made their second FA Cup final appearance but faced a tough loss. The club got back to the Premier League in April 2021, bouncing back after just one season in the Championship.
However, they were relegated back to the Championship in May 2022.
READ ALSO: 10 Famous Soccer Players Who Wear Number 9 Jersey
24. West Bromwich Albion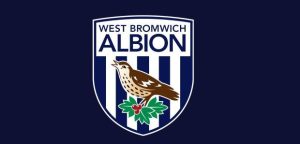 West Bromwich Albion F.C., is another founding member of the inaugural Football League in 1888. With an impressive 82 seasons spent in the top tier of English football.
In 1919–20, they became the champions of England. They secured runner-up twice and triumphed in the FA Cup on five occasions, in 1888, 1892, 1931, 1954, and most notably in 1968, winning their most recent major trophy.
In 1996, they won the Football League Cup and went to two more finals. Albion's presence in the top division extended over 24 years between 1949 and 1973, while the period from 1986 to 2002 saw their longest spell outside the top division.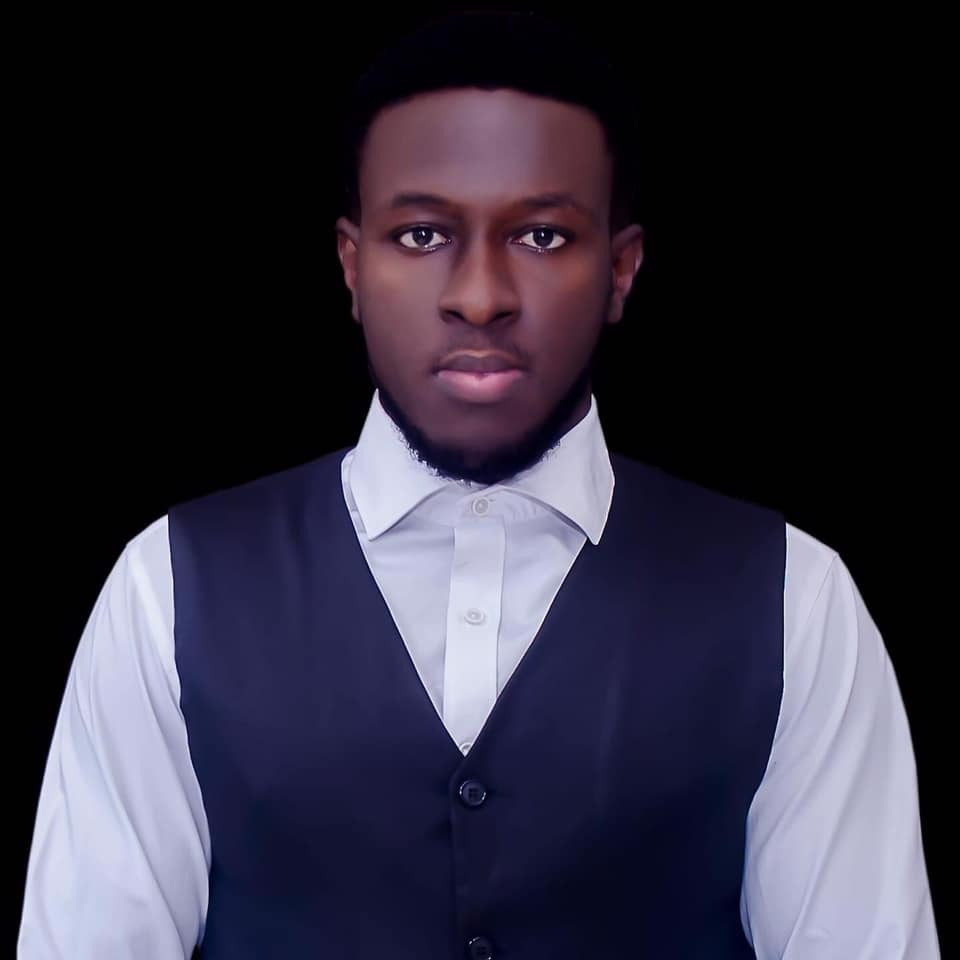 Kenneth is a an avid soccer follower, fan and writer. He is a consistent follower of the sport and is a fan of Chelsea FC.