Have you ever wanted to learn about the players with the most red cards in football history? I have got you covered in this post. In football, emotions often run high, and occasionally, tempers flare on the pitch.
While we praise skill, teamwork, and sportsmanship, soccer also has its moments of intense rivalry and heated confrontations, and if found guilty, you will receive a red card. Red cards symbolize a player's ejection from the match.
A player can receive a red card for different reasons like miss conduct, and if you already have two yellow cards in a game, then you will get a red card, and that's like you are not going to finish the match even from the stand.
However,
READ ALSO: Top 10 Best Strikers In The World In 2023
Top 10 Players With Most Red Cards In Football History
Gerardo Bedoya
Cyril Rool
Sergio Ramos
Alexis Ruano
Paolo Montero
Rafael Marquez
Felipe Melo
Matteo Contini
Fernando Amorebieta
Gary Medel
Let's dive right in.
1. Gerardo Bedoya ( 46 Red Cards )
Gerardo Alberto Bedoya Múnera is the player with the most red cards in soccer history ( 46 ). He is often regarded as "the beast." He started as a defender and later moved to a defensive midfielder.
Perhaps the most memorable of these incidents was the Bogota derby clash between Independiente Santa Fe and Millonarios on 23 September 2012. Bedoya's fiery nature displayed in a moment that would see him receive his 41st red card.
The incident involved a forceful elbow followed by an ill-advised kick to the head of Millonarios' player, Johnny Ramirez. The repercussions were brutal, a 15-match suspension.
Bedoya's spirit for pushing the boundaries often led him down a path of confrontation, resulting in his numerous dismissals from the field.
This extraordinary record of red cards not only tells about the intensity of the game but also Bedoya being a fierce competitor.
READ ALSO: The Footballers with Unique Hobbies
2. Cyril Rool ( 25 Red Cards )
Cyril Rool is a player worth remembering as his career was built on a toughness that made him the second player with the most red cards in football.
With 25 red cards and a staggering 187 yellow cards gathered before the 2009-10 season. While his aggressive style of play often saw him crossing the line, Rool's use of this influenced the outcome of the game.
I could remember the 1998-99 Coupe de la Ligue final, he took the field as part of Lens during the game, building up a victorious campaign with his aggression.
On 23 July 2009, he moved to Olympique de Marseille, and It was here that he chose to hang up his boots. He is one of the most difficult players I have seen.
3. Sergio Ramos ( 24 Red Cards )
Sergio Ramos is not all about his illustrious career but also his disciplinary records which to me shows how passionate he is for the game.
Ramos is the most-carded player ever In La Liga with 191 cards. Out of these, 167 are yellow cards, and the remaining 24 are red cards.
In the Champions League, he boasts a combined tally of 40 yellow cards and 4 red cards, a record that makes him both the most-carded and joint-most red-carded player in the tournament's history.
His formidable presence in the iconic El Clásico matches, contested between Real Madrid and Barcelona, has also contributed to his record-breaking achievements.
Even on Spain's national team, he has accumulated 24 yellow cards, making him the most-carded player in the national team's history.
READ ALOS: Top 10 Defensive Midfielders In Football History
4. Alexis Ruano Delgado ( 22 Red Cards )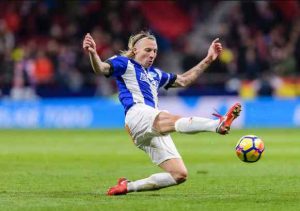 Alexis Ruano Delgado had an impressive career, amassing a total of 321 games and netting 17 goals. Throughout his career, he played for several clubs including Málaga, Getafe (in two spells), Valencia, Sevilla, and Alavés.
But the fiery temperament that often goes with his performances is the biggest challenge he faced during his career. Alexis's aggressive gameplay and hot temper were characteristics that described his presence on the pitch.
Amidst his accomplishments and controversies, his punch on Mario Mandzukic remains one incident that stays in memory.
This incident came to a point in Alexis' career, surrounding the fire that burned within him, sometimes boiling over into actions that amassed disciplinary action. In total, Alexis received 22 red cards throughout his career.
5. Paolo Montero ( 21 Red Cards )
Paolo Montero's career was a mix of skill, aggression, and a fierce dedication to victory. He is considered one of the best defenders of his era, but his approach to the game was unapologetically aggressive.
He was a footballer who possessed a rare combination of talent and tenacity. Montero's prime is a stubborn stopper, a composed sweeper, and a versatile left-sided player.
However, his aggressive style of play often turned into a hard-tackling part, being of the toughest and most fearless defenders in the history of the game.
During his time at Juventus, he received a total of 16 red cards, making him the most red card in Serie A history. In 2007.
The Times recognized Montero's toughness, placing him on their list of the 50 hardest footballers in history. His passion on the pitch, alongside defensive partner Ciro Ferrara at Juventus, was merciless on opponents.
READ ALSO: Top 5 Paris Saint-Germain Biggest Losses In History
6. Rafael Márquez ( 21 Red Cards )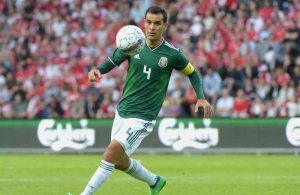 Rafael Márquez is one of Mexico's most outstanding players while his record of 21 red cards shows his indiscipline on the field.
Márquez has impressed in roles of center-back, sweeper, and even a defensive midfielder, and he boasts an amazing collection of titles, achieved both at the club level with Monaco and Barcelona. He is elegant on the ball and has aerial skills, and the ability to initiate attacks from deep within the defense.
Despite his brilliance, he has also occasionally been indisciplined during crucial matches for Mexico, which has made the outcome of the games go bad for his side.
7. Felipe Melo ( 20 Red Cards )
Felipe Melo is believed to be a "Pitbull" and a "Gladiator"  through a combination of his speed, strength, and determination on the field.
His style of play often lands him in trouble with its physicality and relentless work ethic. Melo's energetic approach, coupled with his hard-tackling nature, made him an intimidating figure in the midfield.
He can break down opposing plays and distribute the ball to his teammates, showing his versatility that saw him impress as both a central and box-to-box midfielder. Among his renowned qualities was his leadership on the pitch, a quality that emphasized his influence on his teams.
However, his aggressive style sometimes landed him in disciplinary trouble, leading to a tally of 20 red cards throughout his career.
READ ALSO: Top 5 Benfica Biggest Wins In The Club History
8. Matteo Contini ( 21 Red Cards )
Matteo Contini is an Italian defender whose talent was undeniable, as he was one of the highly-rated players of his time. He has a promising career, but his struggle to avoid disciplinary action saw him receive 21 red cards.
9. Fernando Amorebieta ( 19 Red Cards )
Fernando Amorebieta is another defender who brought a mix of strength and passion to the game, and he impressed a lot at Athletic Bilbao where he spent over eight La Liga seasons. With 253 competitive appearances and four goals scored.
Before a match, you can predict his tendency to collect red cards due to how aggressive he is on the ball, but he used to be a lucky guy.
Throughout his career, he's collected a total of 19 red cards, telling you moments of intensity that sometimes shifted into disciplinary actions.
READ ALSO: 5 Best Young African Players In FIFA 23
10. Gary Medel ( 18 Red Cards )
Gary Medel's career as a footballer has seen him emerge as one of the most formidable defenders, a figure that strikers would prefer to avoid facing. However, there's a price that comes with his defensive skills, 18 red cards.
His ability to block attacks and disrupt opponent plays is commendable, yet the sacrifices he's made in terms of disciplinary actions can not go unnoticed.
The toughness and skill that he brings to the pitch tells the nature of football, where players must move not just their strengths, but also the potential pitfalls that come with them. He is a true competitor though his red card count might raise eyebrows.
READ ALSO: 5 Best Players In Saudi Arabia Pro League (2023)
Conclusion
So, buddies, those are the players with the most red cards in soccer history while Gerardo Alberto Bedoya Múnera is the player with the most red cards in soccer history ( 46 ).
And also, Paolo Montero is the player with the highest red card in Serie A history ( 16 ). Sergio Ramous also holds the record for the most-red cards in Lali ga history.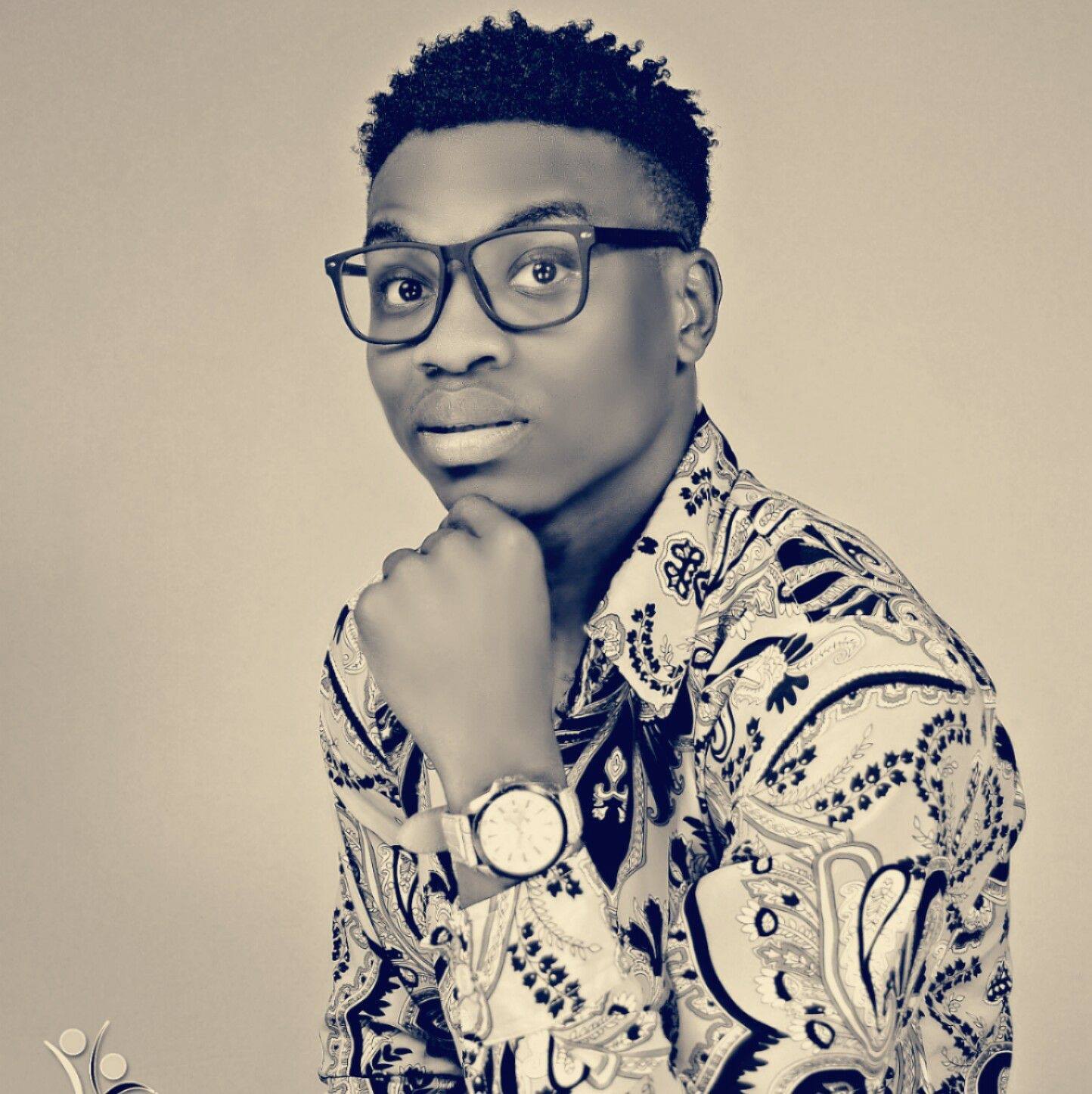 Pataka is a consistent and avid follower of the round leather game. He communicates his passion by editing soccer posts for various soccer platforms.