In this post, I will be ranking the top 10 largest English Premier League ( EPL ) stadiums In 2023/2024. These stadiums are the biggest by capacity In the 2023/2024 season with at least 30,000 seats.
The below table ranks the largest EPL field from 1 to 10 Including its cubic measure.
| Rank | Stadium | Capacity | Club | City |
| --- | --- | --- | --- | --- |
| 1 | Old Trafford | 75,653 | Manchester United United | Manchester |
| 2 | London | 62,500 | West Ham | London |
| 3 | Tottenham Hotspur | 62,062 | Tottenham Hotspur | London |
| 4 | Emirate | 60,704 | Arsenal | London |
| 5 | Etihad | 55,097 | Manchester City | Manchester |
| 6 | Anfield | 54,074 | Liverpool | Liverpool |
| 7 | St James' Park | 52,338 | Newcastle | Newcastle upon Tyne |
| 8 | Villa Park | 42,660 | Aston Villa | Birmingham |
| 9 | Stamford Bridge | 41,798 | Chelsea | London |
| 10 | Goodison Park | 39,571 | Everton | Liverpool |
Let's dive right In.
1. Old Trafford Stadium
Old Trafford, in Greater Manchester, England, is where Manchester United plays its home games. They call it "The Theatre of Dreams."
This stadium can hold 74,310 people, making it the largest football stadium in the UK and the second biggest in the whole country, just behind Wembley Stadium. In Europe, it's the twelfth largest.
Manchester United has called Old Trafford home since way back in 1910, except for a brief period during World War II when they shared another stadium.
Over the years, they've made Old Trafford even bigger. They added more seats in the 1990s and 2000s, almost getting it back to its original size of 80,000.
In fact, they might even make it bigger by adding more seats to the South Stand, which could hold around 88,000 fans! Old Trafford has seen some incredible moments in football, and it's not just for Manchester United matches.
They've had FA Cup Finals, England games, World Cup matches, and even the 2012 Olympics. Plus, rugby league events too, like the Super League Grand Final and Rugby League World Cups.
READ ALSO: Top 10 Biggest Stadiums In Mexico
2. London Stadium
The London Stadium, which used to be called the Olympic Stadium, is a big, open-air stadium in Queen Elizabeth Olympic Park, London. It's about 6 miles away from the center of London.
Back in 2012, they built this stadium just for the Summer Olympics and Paralympics. It was where all the track and field events happened and where they had the fancy opening and closing ceremonies.
After the games, they fixed it up so they could use it for all kinds of stuff. These days, it's mainly where the Premier League team West Ham United plays their home games. Building this stadium was no small task.
They started getting the land ready in 2007 and officially began building it in 2008. It had a massive 80,000 seats for the Olympics but was downsized to 66,000 seats when it reopened in 2016.
For football games, they limit the number of fans to 60,000. The Weeknd even broke attendance records here with over 80,000 people at one of his shows.
And get this, they even brought Major League Baseball to London Stadium in 2019 and 2023, with famous teams like the Boston Red Sox and the New York Yankees playing games there. It's a huge and versatile stadium that's seen a lot of action.
3. Tottenham Hotspur Stadium
Tottenham Hotspur Stadium is where the Premier League team Tottenham Hotspur plays their home games, and it's up in north London. This stadium is pretty big, with a seating capacity of 62,850.
In fact, it's the third-largest EPL stadium and the biggest one owned by a club in London. This stadium is not just for football, It's designed to be used for all other things.
They even play NFL games there in the UK. One cool feature is that it has the world's first retractable football pitch, and under it, there's a synthetic turf field that they use for NFL games, concerts, and other events.
The story of this stadium goes way back to 2007 when they started planning it as part of a bigger project to improve the Tottenham area.
But it took some time to get things going, and they didn't start building it until 2015. Finally, in 2019, it opened with a big ceremony before the first Premier League game.
Interestingly, they originally planned to change the name of the stadium to something else, but for now, it's still called Tottenham Hotspur Stadium. Some people even call it "New White Hart Lane."
4. Emirates Stadium
Emirates Stadium, or as it's known for UEFA games, Arsenal Stadium, is a football stadium located in Holloway, London.
Arsenal Football Club has called it home since it was finished back in 2006, and this stadium can fit 60,704 fans, which makes it the fifth-largest EPL stadium. The story behind this stadium is quite interesting.
Back in 1997, Arsenal was thinking about moving to a new home because they couldn't get permission to expand their old stadium, Highbury.
They thought about buying Wembley Stadium, but in 2000, they bought some land in Ashburton Grove and got the green light from the council to build their stadium.
It was huge, and Arsenal's manager at the time, Arsène Wenger, called it one of the most important decisions in the club's history. Construction began in 2002 but faced some money problems, which delayed it until 2004.
Emirates Airlines later became the main sponsor, and the whole project cost around £390 million. They turned their old stadium, Highbury, into apartments.
Since 2009, Emirates Stadium has been getting an "Arsenalisation" makeover to connect it better with the club's history. This is one of the largest EPL stadiums with a rich history.
READ ALSO: Top 10 Loudest Football Stadiums In The World
5. Etihad Stadium
The Etihad Stadium, also known as the City of Manchester Stadium, is where you'll find the Premier League club Manchester City playing their home matches.
It can hold around 55,000 fans, making it the sixth-largest EPL stadium and the ninth-largest in the United Kingdom.
It was initially built for the 2002 Commonwealth Games, and later it hosted all sorts of events, from the 2008 UEFA Cup final to rugby matches, boxing fights, and even music concerts during the football off-season.
When Manchester bid for the 2000 Summer Olympics, they had plans for this stadium, but it got converted after the Commonwealth Games.
Manchester City moved here in 2003 from their old stadium, Maine Road. The stadium was built with a unique design, featuring a cable-stayed roof structure supported by twelve exterior masts and cables.
In recent years, they've been expanding and improving the stadium. They added a third tier to the South Stand in 2015 and started a massive redevelopment project in 2023 to make it even better.
This includes building a hotel, and a fan park, and increasing the capacity.
6. Anfield Stadium
Anfield Stadium has a current seating capacity of 54,074 and ranks as the sixth largest stadium In the Premier League. They're expanding it to fit even more fans, and soon it will seat 61,276 people.
It's been Liverpool's home since the club's formation in 1892, but before that, it was Everton's turf from 1884 to 1891.
The stadium boasts a quartet of stands: the iconic Spion Kop, the impressive Main Stand, the revered Sir Kenny Dalglish Stand, and the bustling Anfield Road End.
Back in the day, they packed in a record-breaking 61,905 fans during a match against Wolverhampton Wanderers in 1952.
But in 1994, they had to convert the stadium into an all-seater as a result of the Taylor Report, which made it a bit smaller.
Anfield pays tribute to two legendary Liverpool managers, Bill Shankly and Bob Paisley, with named gates and statues. And it's not too far from the Liverpool Lime Street railway station, just 2 miles away.
While there was talk of moving to a new stadium in Stanley Park in 2002, the club decided to stick with Anfield and make it even better.
They started expanding the Main Stand in 2014, and now they're working on the Anfield Road Stand, which will bring the capacity up to 61,000.
READ ALSO: Top 10 Biggest Soccer Stadiums In Europe
7. St James' Park Stadium
St James' Park stadium has a seating capacity of 52,305 seats, making it the eighth-biggest football stadium in England, and seventh largest stadium In EPL.
This ground has been the home of Newcastle United since 1892, and they've been playing football there since 1880. They've always wanted to make it bigger, which sometimes caused disagreements with local people and the council.
In the late 1960s, they thought about moving to a different location and controversially considered Leazes Park in 1995.
But the fans and the team didn't want to leave, which is why the stadium has its unique look today, with stands that don't quite match.
The stadium is a versatile venue, and it has been used for international football, the 2012 Olympics, rugby league games, rugby union World Cup matches, charity football events, rock concerts, and even as a set for movies and reality TV shows.
8. Villa Park Stadium
Villa Park stadium can hold 42,657 fans, and it's been operating as Villa's headquarters since way back in 1897. It's super convenient, being less than a mile away from Witton and Aston railway stations.
But Villa Park is more than just a football ground; it's steeped in history. It's seen 55 FA Cup semi-finals, more than any other stadium in England. Also, it hosted sixteen England international matches from 1899 to 2005.
The stadium's story began in 1897 when Aston Villa moved to the Aston Lower Grounds, which used to be a Victorian amusement park near the grounds of Aston Hall, a grand old Jacobean home.
Over the years, they've made all sorts of changes and improvements, resulting in the Holte End, Trinity Road Stand, North Stand, and Doug Ellis Stand we see today.
Besides football, Villa Park has seen it all, concerts, boxing matches, rugby league, and rugby union games. In 1999, it was even the ground for the final of the UEFA Cup Winners' Cup.
Aston Villa has big plans to make the North Stand better, which will boost the stadium's capacity to 50,065 and include a cool entertainment venue called "Villa Live."
READ ALSO: Top 10 Oldest Football Stadiums In The World
9. Stamford Bridge Stadium
The story of Stamford Bridge dates back to 1877 when it was used by the London Athletic Club. But in 1905, a new owner named Gus Mears founded Chelsea Football Club, and they've been playing their home games here ever since.
Over the years, this stadium has seen some significant changes, especially in the 1990s when it got a modern makeover with all-seater stands.
This stadium can hold around 40,343 fans, making it the ninth-largest venue in the 2023–24 Premier League season and the eleventh-largest football stadium in England.
Aside from football, Stamford Bridge has hosted all sorts of sports, from cricket and rugby to speedway, greyhound racing, baseball, and American football. It even saw its highest attendance record in 1935 when 82,905 fans turned up for a Chelsea vs. Arsenal league match.
10. Goodison Park Stadium
After 132 years at Goodison Park, Everton is getting ready to say goodbye. In 2024, they'll be moving to the Bramley-Moore Dock site, and as a result, Goodison Park's site is set to undergo redevelopment.
Goodison Park is the tenth largest EPL stadium In the 2023/2024 season with 39,414 capacity.
This stadium has seen more top-flight games than any other stadium in England including an FA Cup Final and many international games, including a memorable semi-final during the 1966 World Cup.
So, while Goodison Park has been a cherished home for Everton, it's time for a new chapter in the club's history. But the memories made there will never be forgotten.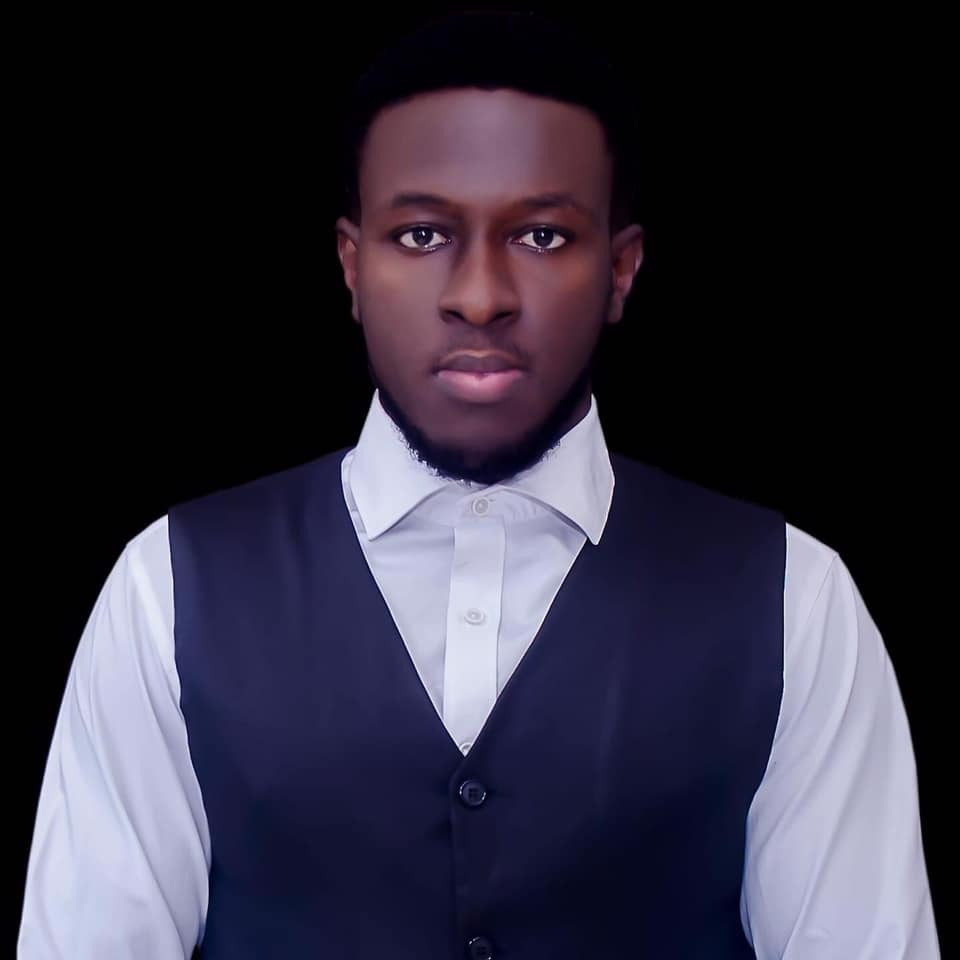 Kenneth is a an avid soccer follower, fan and writer. He is a consistent follower of the sport and is a fan of Chelsea FC.