This is the list of the famous soccer players that wears the number 11 jersey. And in this post, you will learn about the top 10 best number 11 in football history.
The number 11 jersey gives a summary of a player who possessed skill, flair, and a touch of magic, a  player who is creative and innovative in the field.
Contrary to belief, jersey number 11  is worn by attacking players either from the left wing or the right wing. But in modern football, I have seen different players wear the famous jersey while playing a different position.
However, It's not just about the numbers, it's about how to get the best out of your position on the field. That said, let me share with you some of the famous players who wear the number 11 jersey.
READ ALSO: Top 10 Best Strikers In The World In 2023
10 Best Number 11 In Football History
Ryan Giggs
Romário
Miroslav Klose
George Best
Didier Drogba
Angel Di Maria
Gareth Bale
Marco Reus
Francisco Gento
Mohamed Salah
READ ALSO: Top 10 Players With Most Red Cards In Football History
Let's dive right in.
1. Ryan Giggs:
Ryan Joseph Giggs is one of the greatest wide wingers of his generation, and the only number you can find on his back is number 11. We all witness that at Manchester United, where he spent his entire professional career.
Giggs's football career began when he joined Manchester United at the age of 14 in 1987, making his professional debut for the club in 1991.
For 23 years, he amassed 963 competitive appearances. His versatility as a left-wide midfielder allowed him to dazzle with his dribbling skills and amazing playmaking. Within this time at OldTrafford, Giggs achieved outstanding success.
His trophy cabinet boasts 13 Premier League winner's medals, four FA Cup winner's medals, and multiple other awards, including UEFA Champions League and FIFA Club World Cup titles.
He was the first player to score in each of the Premier League's first 21 seasons. Even on the international level while representing Wales, you won't get to see him wear another jersey number except the number 11.
READ ALSO: Top 10 Best Strikers In The World In 2023
2. Romário
Romário de Souza Faria is another famous number 11 renowned for his classy finishing abilities.
He is one of the greatest players in football history, finding the back of the net over 700 times. Romário recorded at least 100 goals for three different clubs.
His standout performance led Brazil to victory in the 1994 FIFA World Cup, winning the Golden Ball for the tournament's best player and the FIFA World Player of the Year title.
He started his professional career in Brazil before joining PSV Eindhoven in the Netherlands in 1988. His five-year stint with PSV saw him score 165 goals in 167 games, securing three Eredivisie titles along the way.
He then moved to FC Barcelona, where he became an integral part of Johan Cruyff's "Dream Team."
A prolific scorer throughout his illustrious career, scoring 784 goals in 1002 official matches, placing him among the top goal-scorers in football history.
3. Miroslav Josef Klose
Miroslav Josef Klose is the German most famous player to have ever worn the number 11 jersey. Klose had a record-breaking career with his contributions both on the club and international stage.
He began to announce his qualities at FC 08 Homburg, and his time with Kaiserslautern paved the way for an illustrious career,
I love him most at Werder Bremen. His incredible goal-scoring ability was sensational. However, Klose's career continued at Bayern Munich, where he added league titles to his growing list of honors.
Klose's impact stretched beyond Germany's borders as he ventured into Serie A with Lazio, winning the Coppa Italia and eventually concluding his playing career in 2016.
On the international level, he holds the record for the most goals scored in the Men's FIFA World Cup ( 16 goals ), something he achieved across four editions from 2002 to 2014.
READ ALSO: Roma's Top 5 Biggest Losses In History
4. George Best
George Best is one of the greatest players of all time, and his legacy is grounded in his amazing dribbling skills. Best was a genuine two-footed player, and he largely impressed during the 1971-1972 league campaign, wearing the number 11 jersey.
He made his debut at 17, and he went on to score 179 goals from 470 appearances over 11 years. Internationally, Best represented Northern Ireland, earning 37 caps between 1964 and 1977.
Despite not participating in the finals of a major tournament, his impact was clear. Best is among the finalists for the BBC's Sports Personality of the Century award in 1999.
However, his contributions to the game were put into history when he became one of the inaugural inductees into the English Football Hall of Fame in 2002.
5. Didier Drogba
Didier Yves Drogba Tébily is best remembered for his iconic years at Chelsea and his influence on African football. His physical strength, speed, aerial ability, and ball retention made him a force to be reckoned with.
And he is one of the greatest African players of all time. At Chelsea, he scored more goals than any other foreign player in the club's history, being the fourth-highest goal scorer overall.
Like Buddy will say, he is Chelsea's greatest-ever player as he played an instrumental role in securing league titles and FA Cup victories.
He is the "ultimate big game player." And again, he is the Ivory Coast national team's all-time top scorer.
READ ALSO: Lazio's Top 5 Biggest Losses In History
6. Di María
Ángel Fabián Di María is widely regarded as one of the greatest players Argentine has ever produced. And currently, he is dazzling wearing the number 11 jersey for the Benfica football club.
His first spell with Benfica was impressive, and he is back again doing his thing with his left foot. Signing for the club at the age of 19, he was crucial to the team's performance in securing the Primeira Liga title and two Taça da Liga titles.
These stunning performances earned him a move to Real Madrid in 2010, where he won La Liga and the UEFA Champions League. He has also played for Manchester United, Paris Saint-Germain, and Juventus.
With over 130 caps, he has been a consistent presence for the Argentine in different tournaments, including four FIFA World Cups.
7. Gareth Frank Bale
I wouldn't be wrong if I considered Gareth Frank Bale as one of the greatest talents of his generation. His incredible performance from Southampton to Tottenham Hotspur and ultimately Real Madrid is fantastic.
It would have been the best story, but. He started as a left-back at Southampton and later secured a move to Tottenham in 2007 under Harry Redknapp. It was a great turning point in his career.
The transformation from left-back to winger saw him express his qualities both as a left-back and a left-winger. With his blistering pace, and ability to score from a distance, Bale's impact was massive.
His time at Tottenham was decorated with individual honors, including PFA Players' Player of the Year awards and inclusion in the PFA Team of the Year.
In 2013, Real Madrid secured his services for a then world-record fee, forming the formidable "BBC" trio alongside Cristiano Ronaldo and Karim Benzema.
Despite injury challenges, he impressed when he had the chance, scoring an iconic overhead kick in the 2018 UEFA Champions League Final and winning the FIFA Club World Cup Golden Ball in the same year.
READ ALSO: Top 5 Manchester United Biggest Defeat In The Premier League History
8. Marco Reus
Marco Reus is a number 11 German football sensation known for his versatility and excellent team performance. His time with Borussia Dortmund and the German national team wasn't bad if not for injuries that almost took him away from football.
Reus rose through the youth ranks of Borussia Dortmund, a club called his home. He was the star in the 2012 season, recording 18 Bundesliga goals and 12 assists, driving his team to a place in the UEFA Champions League.
Reus's contributions to Borussia Dortmund's success have been prolific. He secured multiple DFL-Supercups and a DFB-Pokal for the club with over 150 goals.
Reus was named German Footballer of the Year twice and Bundesliga Player of the Season thrice.
9. Francisco Gento
Francisco "Paco" Gento López produced a super-class performance in Real Madrid after being signed in the summary of 1953. And he is one of the most famous players to have ever worn a Real Madrid number 11 jersey.
He was named the greatest Spanish footballer and the 30th greatest world footballer of the 20th century. Began his career at Racing Santander in 1952, before moving to Real Madrid the following season.
He had a joint record of eight European Cup finals, securing six victories, plus he also won 12 La Liga titles.
READ ALSO: List of Liverpool's Top 5 Most Crushing Wins Ever
10. Mohamed Salah
Salah has been hitting the ground ever since he got to Liverpool. Even though he is not a natural striker, his stats have proven otherwise.
He has got a cool finish, dazzling dribbling, and blistering speed, and is considered one of the best players of his generation and among the greatest African players in history.
In 2014, he secured a move to Chelsea, but it didn't work out as planned. He later went to the Serie A and found a home in Rome.
With Roma, he was able to establish himself again as a great player like he once did at Basel. However, in 2017, he signed for Liverpool.
What more would you have seen Sallah do better in the Liverpool number 11 jersey?
His goal-scoring skills have broken records, becoming the main guy in Liverpool's successes, including the 2018 UEFA Champions League triumph.
Mo has been impressive, forming a formidable trio with Roberto Firmino and Sadio Mané in securing Premier League and Champions League titles for the club.
His honors are as impressive as his team's achievements. From PFA Players' Player of the Year awards to Premier League Golden Boots, he has decorated his career with honors.
READ ALSO: Top 10 Amazing Youngest Captains In Soccer History
Conclusion
Ryan Giggs, Romário, Miroslav Klose, George Best, Didier Drogba, Angel Di Maria, Gareth Bale, Marco Reus, Francisco Gento, and Mohamed Salah are the most famous number 11 players in football.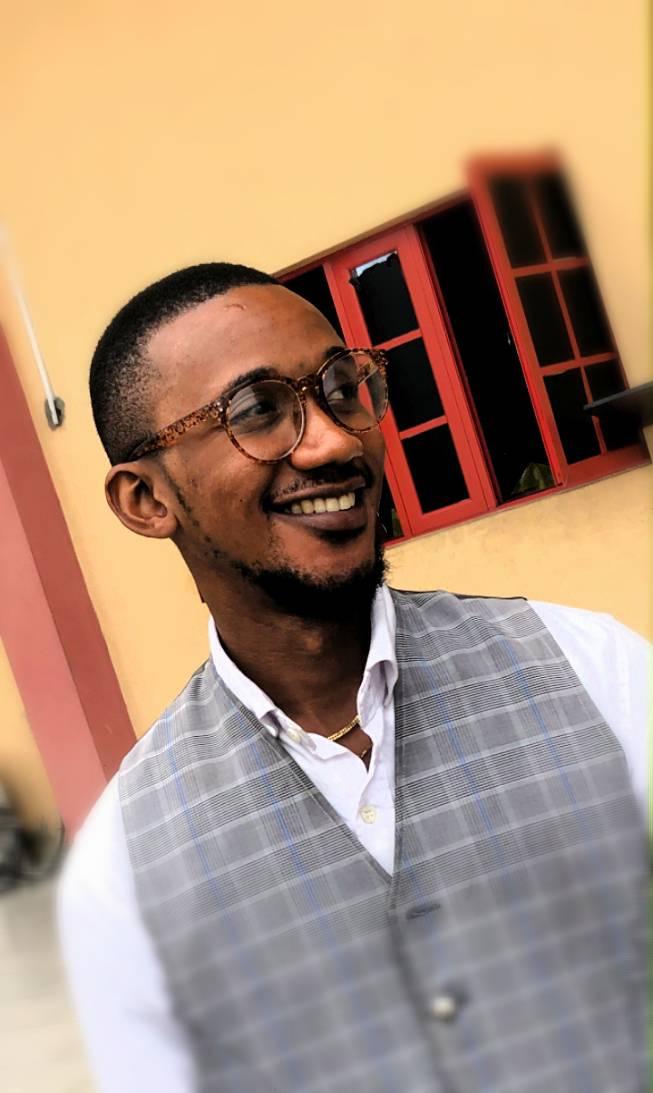 Douglas Jay is a Manchester United FC fan who has followed the sport for years. He is also a Footiehound Editor with a huge passion for the round leather game.