This is the list of Roma's top 5 biggest losses in history. Roma has been incredible, and they have also enjoyed impressive triumphs in the league and European football.
While all of these have been a record, they have also witnessed some horrible defeats, a mess that has left the fans in an agony state for years.
It's not ok to be defeated, but in reality, they should be a lesson, and we could see how the Roma side has turned into a tough team under current manager, Jose Mourinho.
They have got a fantastic coach plus talented players who have already established themselves in the game, now we can imagine what the future holds for the Roman side.
However, In this post, I will get you down on Roma's top 5 biggest losses in history which include their biggest defeat in European competition.
READ ALSO: Inter Milan's Top 5 Biggest Losses In History
Let's get to it.
1. Ferencvárosi TC 8-0 Roma Mitropa Cup 1935
A.S. Roma faced a humiliating defeat in Hungary against Ferencvárosi TC during the Mitropa Cup in 1935. This 8-0 loss is Roma's worst defeat in history.
Roma witnessed their bitter nightmare against the formidable Ferencvárosi TC in front of approximately 10,000 supporters.
The Mitropa Cup, an international tournament of that era, witnessed a historic defeat as the Lupa suffered from the Hungarian giants.
Ferencvárosi TC took control of the game, exploiting every defensive gap with ruthless decisions. Despite Roma's best efforts, they were unable to stop the attack launched by the home team.
The Giallorossi defense, known for their stubborn nature, was crushed under pressure, conceding goal after goal. The home team's forwards seemed unstoppable, putting in the goals with ease.
However, by the final whistle, it ended in an 8-0 result in favor of Ferencvárosi TC.
2. Roma 0-7 AC Torino DN Girone Finale 1946
It was another horrible nightmare for the Roma team against AC Torino during the DN Girone Finale in 1946. They were defeated 7-0, making it one of the biggest losses in Serie A championship history.
This was after World War II. Roma was one of the dominant forces in Italian football during that era. But in that game, it was another story that Rome wouldn't have ever imagined.
They both began the match in their style, but it later turned into a one-sided affair, as Torino started exploiting Roma's defense.
With the pressure from Torino's forward, Roma's backline struggled as Torino's attacking skills ruined Roma's hopes of a victory.
At the end of the final whistle, it was a humiliating margin of defeat for the Roma side.
READ ALSO: Juventus' Top 5 Biggest Defeats in History
3. ACF Fiorentina 7-1 Roma Italy Cup 2019
If you are a Roma fan, my apology for reminding you of this match, but at the same time that's why you are here. It was another disappointing performance from the Roma side against ACF Fiorentina during the Italy Cup in 2019.
This night of humiliation witnessed Federico Chiesa, the gifted Italy forward, produce an extraordinary performance that resulted in Roma's devastating 7-1 defeat.
Federico Chiesa, a 25-year-old sensation, was all ready to crush Roma's defense, and he did so in style. He was a threat throughout the match, striking the post early on and striking twice within the first 18 minutes.
Roma's players were scrambling, unable to cope with the young Italian prodigy. Although Aleksandar Kolarov managed to pull one back for Roma, it was just a flash in the face of Fiorentina's dominance.
However, the first half ended with Luis Muriel restoring Fiorentina's two-goal lead, and already, the cracks in Roma's spirit were clear.
And in the second half, Eusebio Di Francesco S Roma, once known for skill, completely collapsed in the second half. While Chiesa continued to wreak havoc, completing his hat-trick.
Giovanni Simeone was another best performer in the game, finding the net twice, and Marco Benassi added his name to the scoreline.
Sadly, substitute Edin Dzeko was sent off after a heated argument with the referee, which tells how frustrated Roma Was on that night.
4. Roma 1-7 Bayern Munich UEFA Champions League 2014
A.S. Roma's 7-1 defeat of Bayern Munich during the UEFA Champions League in 2014 was Roma's European biggest loss in history.
Bayern Munich came to Rome, aiming to maintain their flawless record in the Champions League. Well, they did indeed.
Arjen Robben outplayed Ashley Cole and curled in a stunning opener just to show the home their plans in the game. Bayern's attacking machinery was pitiless, with Mario Gotze and Thomas Muller combining to boost the scoreline.
Before Roma could even catch their breath, Robert Lewandowski's header and Robben's powerful finish found the net. With just 36 minutes on the clock, Bayern had already amassed a staggering 5-0 lead.
However, to compound Roma's suffering, Thomas Muller converted a penalty to make it 5-0. Amidst the ruin of Roma's defense, Gervinho headed a relief goal.
Then Franck Ribery and Xherdan Shaqiri added to Roma's woes, with two late strikes that pushed the scoreline to a 7-1.
In the aftermath of this humiliating defeat, Roma's manager, Rudi Garcia, openly acknowledged the tactical errors that contributed to the defeat.
He lamented the lack of compactness and aggressiveness, acknowledging that his strategy had faltered in the face of Bayern's formidable talent.
READ ALSO: Top 5 United States Biggest Wins in History
5. Manchester United 7-1 Roma UEFA Champions League 2007
It was another devastation for Roma at Old Trafford. On April 10, 2007, when Roma faced Manchester United in the UEFA Champions League quarter-finals at Old Trafford.
The Giallorossi's hopes were crushed as the Red Devils handed them a resounding 7-1 defeat. Michael Carrick stunned Roma's goalkeeper, Doni, with a spectacular long-range effort in the 11th minute.
Confidence gushed from Sir Alex Ferguson's United, a fearsome team that seemed invincible on this night. Alan Smith capitalized on slick build-up play to score his first goal since November 2005, and the second in that night.
At this point, Roma's dream remained to find a single goal, but the writing was on the wall, United was in total control.
United's third goal involved Fletcher, O'Shea, Ronaldo, Smith, Giggs, and Rooney, exposing Serie A's renowned defensive skills. By the 19th minute, it was Manchester United 3-0 Roma.
In the second half, Ronaldo became unplayable as the Portuguese superstar added a fourth goal with a trademark finish. It was already a 5-0 scoreline, and United did not want to ease off.
In the 49th minute, Ronaldo struck again, making the most of Smith's failed attempt to connect with Giggs' low cross.
Michael Carrick carries on with his masterclass performance in long-range efforts, finding the net in the 62nd minute. Though Roma scored a consolation goal through Daniele De Rossi's exceptional volley, United had the last laugh.
Patrice Evra, a substitute right-back, completed the humiliation with a rugged strike from the edge of the area to seal an emphatic 7-1 victory for Manchester United.
READ ALSO: Napoli FC Top 5 Biggest Losses In History
Conclusion
I know that Roma's top 5 biggest losses in history are a painful reminder. These defeats have truly left the fans in agony, but looking at it, they have also helped the club's growth.
The current Roma side, under the guidance of manager Jose Mourinho, looks like a roster of talented players poised for future success.
However, the 8-0 loss to Ferencvárosi TC in the Mitropa Cup of 1935 remains the worst defeat in Roma's history.
In 2014, Roma faced a crushing 7-1 defeat at the hands of Bayern Munich in the UEFA Champions League, witnessing the Bavarian giants hand them their biggest defeat in UEFA Champions League.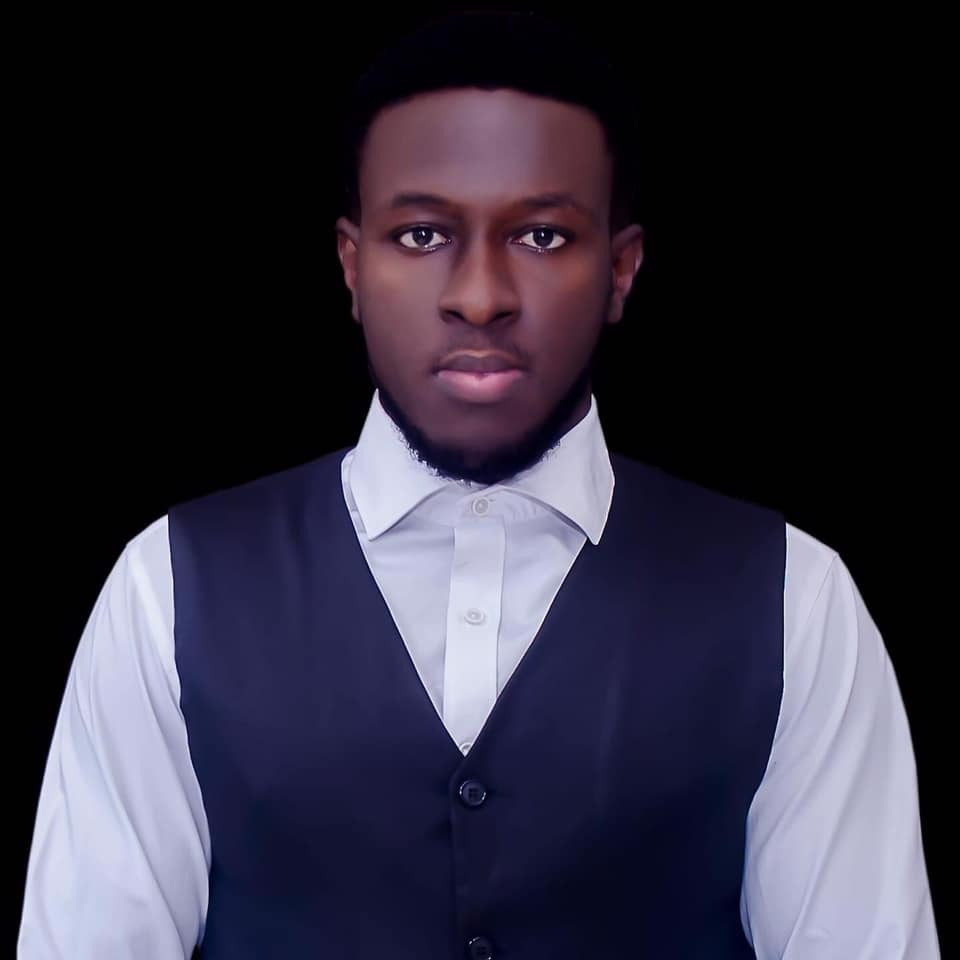 Kenneth is a an avid soccer follower, fan and writer. He is a consistent follower of the sport and is a fan of Chelsea FC.