This is the list of the best defenders in La Liga history. Spain's premier football league, La Liga has witnessed some extraordinary defensive talents over the years. And what these defenders have achieved in the league can never be forgotten.
In this post, I'm going to be celebrating each of these defensive powerhouses, discussing with you their great performance, special qualities, and records that made them one of the best in La Liga history.
But before then;
READ ALSO: Top 10 Best Defenders In The World (2023 Ranking)
Top 10 Best Defenders In La Liga History
Carles Puyol
José Santamaría
Fernando Hierro
Roberto Carlos
Ronald Koeman
Sergio Ramos
Dani Alves
Miguel Bernardo Bianquetti
Sergio Ballesteros
José Antonio Camacho
Be with me.
1. Carles Puyol
Carles Puyol is like a super-strong shield protecting his team's goal, he's a hero, especially for Barcelona fans. Aside from being a defender, he could play in different positions on the field, like a superhero with many powers.
One of the coolest things about Puyol was how brave he was. Even though he wasn't very tall, he was awesome at jumping high in the air to stop the ball.
Football fans often called him "Captain Caveman" because he played with all his heart and energy, diving into tackles fearlessly.
He was the leader of the Barcelona team from 2004 to 2014. His teammates and fans respected him a lot because he wasn't just good at soccer, he was also a great person.
Xavi said that Puyol was the most important player, not just because he was amazing at defending, but because he had a strong character.
He might not be as naturally talented as some other players, but he still did a great job with the ball. He often teamed up with his friend Gerard Piqué to make a strong defense for Barcelona.
Even though he's not playing anymore, Carles Puyol's name will always be remembered in soccer history as one of the greatest defenders in La Liga history.
READ ALSO: Top 10 Best Strikers In The World In 2023
2. José Santamaría
José Santamaría was a tough and skilled defender in the history of La Liga. You can tell that José Emilio Santamaría Iglesias had soccer in his blood. He spent 18 years playing the game and making his name in history.
Santamaría's career saw him win an impressive 12 titles with Real Madrid, including four European Cups while he played more than 300 matches. What's fascinating is that Santamaría played for both Uruguay and Spain.
He was like a star for two teams as his defensive skills were so solid that he earned the nickname "The Wall." After his glorious playing career, Santamaría became a coach.
He led Barcelona's RCD Español for six years, and under his guidance, the team reached some great heights, finishing in the top four.
3. Fernando Hierro
Fernando Hierro is a legendary figure in La Liga history who could do it all and even score stunning goals. He could play as a central defender, sweeper, or defensive midfielder. Hierro is currently the sporting director of C.D. Guadalajara.
His glory days were with Real Madrid, where he won five La Liga titles and three Champions League trophies. In his 14-year career with Real Madrid.
He played 601 matches. He even took his skills to Qatar and England, showing that he was a force to be reckoned with internationally.
Hierro played 89 times while representing Spain and made appearances in four World Cups and two European Championships. The Times ranked him as one of the hardest footballers in history. His combination of strength and tough tackling made him a force to be feared on the field.
READ ALSO: Top 5 Youngest Premier League Managers In 2023
4. Roberto Carlos
Roberto Carlos could send the ball flying at more than 100 miles per hour with just a kick. Initially, he was a forward in Brazil but later shifted his magic to the left-back position, and he redefined the game. He's the "most offensive-minded left-back in the history of the game."
I so much appreciate his mind-boggling free kicks as he could bend the ball in such a way that it zoomed at speeds of over 105 miles per hour. In 1996, he joined Real Madrid and spent 11 amazing seasons with the club.
He played more than 580 matches and scored 71 goals, helping Real Madrid win four La Liga titles and the UEFA Champions League three times.
And In 1997, he almost became the best player in the world, coming in second for the FIFA World Player of the Year. For Brazil, Roberto Carlos was a true gem.
He played in three World Cups, reaching the final in 1998 and winning the tournament in 2002. In fact, he earned a spot in the FIFA World Cup All-Star Team twice. And with his 125 international appearances, he's one of Brazil's soccer best.
5. Ronald Koeman
Ronald Koeman is the kind of defender who could defend like a rock and attack like a hurricane. He's arguably one of the best defenders in La Liga history.
Koeman had a unique blend of skills as he was often seen playing both as a defender and a midfielder. He is equally regarded as one of the best attacking center-backs in football history.
Began his career at Groningen, and he rose to prominence when he joined Ajax in 1983. There, he won the national Eredivisie title in 1984–85. His talent led him to PSV, where he won three consecutive Eredivisie titles and European Cup in 1988.
Koeman's achievements are rare, being one of the players to win both a club treble and a cup with his national team in the same year. In 1989, Koeman joined Barcelona's "Dream Team" under Johan Cruyff.
And his contribution was crucial in securing four consecutive La Liga titles and the 1991–92 European Cup, where he scored the winning goal in the final against Sampdoria.
READ ALSO: Top 5 Best Young Asian Players In FIFA 23
6. Sergio Ramos
Ramos is considered one of the greatest defenders to ever play the game. His tackling skills are like an art form, his aerial abilities are breathtaking, and his leadership on the field is exceptional.
His impact is absolute, from his time at Real Madrid to his international triumphs with Spain. Ramos became a standout player starting his career at Sevilla's youth academy. In 2005, he joined Real Madrid, and the rest is history.
For sixteen incredible seasons, he wore the white jersey, winning four UEFA Champions League titles and a plethora of other honors.
Ramos's unique combination of defensive skills and goal-scoring abilities differentiate him, making him one of the top defenders with the most goals in La Liga history.
His influence on the pitch during Real Madrid's UEFA Champions League wins is impressive. From his important equalizer in the 2014 final to his opening goal in the 2016 final, he proved to be a game-changer.
His leadership qualities were recognized with a record-breaking number of selections in the FIFPro World11 and UEFA Team of the Year. He also won the La Liga's Best Defender award multiple times
7. Dani Alves
Dani Alves is regarded as one of the best full-backs in the history of the game, with his pace, stamina, and attacking runs firing.
And when it came to crossing accuracy and distribution, he was a maestro, creating chances and providing assists down the right flank.
Don't be fooled by his not-so-imposing physical appearance; Alves was a relentless player to be reckoned with. His strength, energy, and anticipation made him a versatile player both offensively and defensively.
He intercepted passes, pressed opponents, and chased down the ball without getting tired. I  even watched him play as a central midfielder during his time with Paris Saint-Germain and São Paulo.
He believed that playing centrally gave him more touches on the ball, allowing him to improve his teammates' performance.
READ ALSO: Top 15 Players With The Most Free Kick Goals 
8. Miguel Bernardo Bianquetti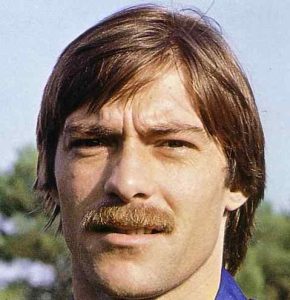 Migueli is a defender of immense power, a true force on the field, nicknamed Tarzan for his physical prowess. His legacy is greatly intertwined with Barcelona, where he spent almost two decades showing his exceptional skills.
After making a name for himself at Cádiz CF, he joined La Liga giants FC Barcelona. His career was impressive, he became a regular starter after just one league game in his first year. Migueli's impact recorded 391 La Liga matches for Barcelona, making a total of 549 appearances for the club.
His dedication to the game was focused on when he played parts of the 1978-79 European Cup Winners' Cup final with a broken collarbone, helping secure a 4-3 victory in extra time.
Even in his 30s, he made 41 appearances in the 1986-87 season and retired after adding another domestic cup in the following campaign.
9. Sergio Ballesteros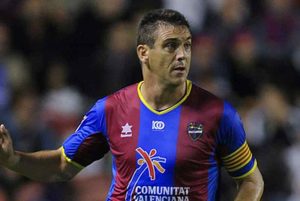 Sergio Martínez Ballesteros never gives up and fights for his team with all his strength. He spent almost 20 years playing football.
Ballesteros started and ended his career with Levante while playing in La Liga for 15 seasons, registering  387 games. He also played for other teams like Tenerife, Rayo Vallecano, Villarreal, and Mallorca.
Sergio was known for being strong and tough. fans called him "Tarzan" because of how strong he was. He was like a wall in front of the goal and played so well that he even helped his teams in big tournaments like the UEFA Cup.
Even when things got tough, Sergio never gave up. He always tried his best, and his hard work paid off. After a while, he went back to Levante, where it all started.
He was like a captain, leading the team and making sure they stayed in the top league. He played a huge role in a special year when Levante finished in sixth place, a really big achievement.
10. José Antonio Camacho
José Antonio Camacho Alfaro is one of the most successful defenders in La Liga history, having spent 15 years playing for one of the biggest soccer teams in the world, Real Madrid.
He played in over 500 official matches for the team and helped them win 19 major titles, including nine championships. During his time at Real Madrid, he formed a fantastic partnership with Rafael Gordillo.
Together, they were like a dynamic duo, playing and supporting each other. After his incredible playing career, Camacho became a manager.
He even managed the Spanish national team for four years, and under his leadership, Spain made it to the quarter-finals of the World Cup.
Camacho was also a star for Spain on the international level, representing his country in two World Cups and two European Championships.
READ ALSO: Top 8 Greatest Football Managers Of All Time ( 2023 Ranking )
Conclusion
Each of these players flaunts impressive skills that define their role, and responsibilities on the field. And even if it's leadership, offensive skillfulness, or unbreakable defense, these legends have demonstrated what it truly means to be among the top defenders in La Liga history.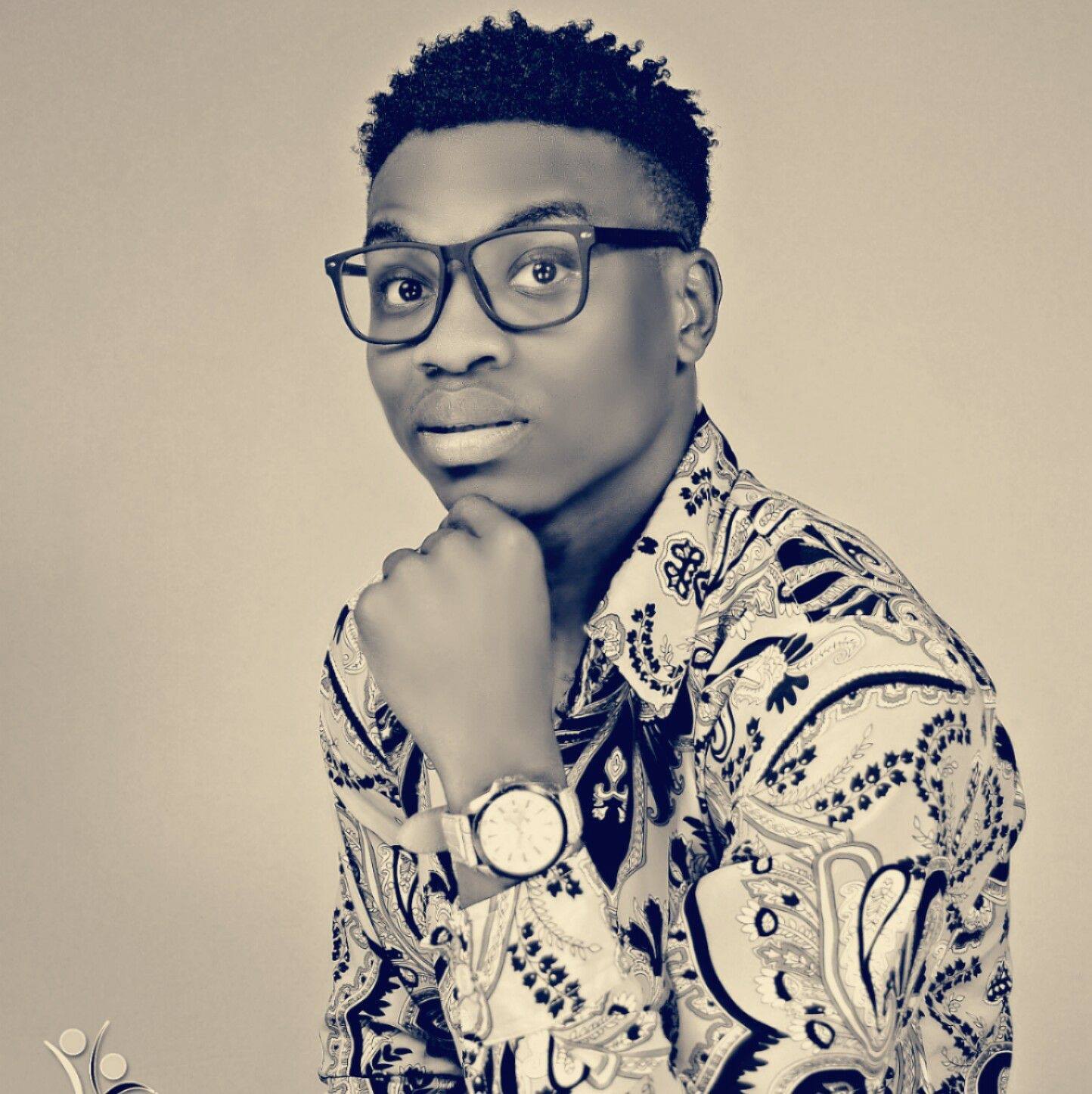 Pataka is a consistent and avid follower of the round leather game. He communicates his passion by editing soccer posts for various soccer platforms.