This is the list of the famous soccer players to wear the number 9 jersey.
A number 9 is often referred to as a striker or a forward, but it's not every one of them that wears the number 9 jersey. But we understand their positions, and roles on the field even without them wearing the number 9 jersey.
However, in this post, you will learn about these famous players and the team they wear the number 9 jersey for.
10 Famous Soccer Players Who Wear Number 9 Jersey
Alan Shearer
Ronaldo
Gabriel Batistuta
Robert Lewandowski
Berbatov
Erling Braut Haaland
Gerd Müller
Karim Benzema
George Weah
Fernando Torres
READ ALSO: 10 Best Number 11s In Football History
Let's get to it.
1. Alan Shearer
Alan Shearer was one of the players that dominated the English Premier League with amazing records.
Starting his career at Southampton to become the greatest player ever in the competition's history is a story of dedication, skill, and passion for the game.
Hearer at Southampton demonstrated his talents wearing different numbers, including the number 9 jersey. However, it was during his time at Blackburn Rovers that he transformed into a force to be reckoned with.
Wearing the iconic number 9 jersey, Shearer leads Blackburn Rovers to their Premier League title. He then moved to Newcastle United and became the creation of a football masterpiece. For over a decade, he wore the number 9 shirt with brilliance, leading Newcastle to new heights.
The traditional giants of the Premier League found themselves troubled by this powerhouse team, largely due to Shearer's great skills in front of the net.
His goal-scoring abilities, plus his leadership, boosted both the team's stature and his legacy. Shearer's 679 appearances and 353 goals, along with 90 assists, speak volumes about his impact on the game.
2. Ronaldo
When it comes to the number 9 jersey, this legendary figure is widely regarded as the most famous number 9 of all time.
Today, Ronaldo's days are filled with the excitement of managing his Cruzeiro Esporte Clube, the very team that pushed him to fame.
Ronaldo's playing days were a phenomenon and is one of the greatest strikers in football, he was a force to be reckoned with on the field.
His career began at Cruzeiro in Brazil, where he debuted and sharpened his skills. However, his international move led him to clubs across Europe, where the number on his back often changed.
From his early days at PSV Eindhoven to his time at Barcelona, Inter Milan, Real Madrid, and Corinthians, Ronaldo's jersey numbers might have shifted, but his football qualities were steady.
It was in the colors of the Brazil national team that Ronaldo's number 9 jersey became iconic. He was a real maestro on the international level, he carried the weight of that shirt with elegance, making him a Brazilian football legend.
Across 452 club games, Ronaldo netted 295 goals and provided 76 assists. His trophy-laden career included 19 titles, with five of them won with the Brazil national team.
READ ALSO: Top 5 United States Biggest Losses In History
3. Gabriel Batistuta
Gabriel Batistuta wore the number 9 jersey with pride while impacting both club and international levels. Batistuta's time at AC Fiorentina was an unbreakable bond between player and number.
Season after season, he wears the number 9 jersey with AC Fiorentina, becoming an iconic figure in the club's identity. Through the late 90s, the ruthless striker demonstrated his goal-scoring qualities.
As part of the Argentina national team, Batistuta consistently sported the number that defined his playing style.
4. Robert Lewandowski
Robert Lewandowski is one of the best strikers in football history and has shown his qualities mostly by wearing the number 9 jersey.
Despite competing in an era dominated by great players, this Polish striker has carved out his unique legacy as a master of the number 9 jersey. Lewandowski's career started with the modest Legia Warsaw, where he took his initial steps on the path to greatness.
It was at Znicz Pruszków that he first wore the number 9 shirt, and the move to Lech Poznan was a great phase in his career, as he wore the number 8 jersey during his time there.
However, it was his move to the German Bundesliga that put Lewandowski into the spotlight. At Borussia Dortmund, he initially struggled to wear the number 7 shirt, but in 2011 he got the number 9 jersey.
And this began the birth of the Robert Lewandowski legend, as he displayed his striking skills and became a target for top-tier clubs.
Lewandowski's accomplishments are massive, winning 27 titles, 19 of which were won during his time with Bayern Munich.
His 511 club goals and 136 assists across 678 games are also proof to tell how better he has got the best of the number 9 position, and the number jersey.
5. Dimitar Berbatov
The number 9 jersey has been worn by many football legends and among them is Dimitar Berbatov, a genius of the game as called by Sir Alex Ferguson.
His name rings deeply with his spell in the English Premier League, particularly with Tottenham Hotspur and Manchester United. We all love his signature touch and lethal finishing.
Before moving to the Premier League, we saw Berbatov's brilliance in Germany's Bayer Leverkusen, where he registered 69 goals in 154 appearances, wearing the number 9 jersey.
In 2006, he joined Tottenham Hotspur for a then-record fee for a Bulgarian player. He was given the number 9 jersey which is a sign of his goal-scoring abilities.
Also at Manchester United, he inherited the number 9 shirt from Louis Saha, and Berbatov's time at Old Trafford produced two Premier League titles, a League Cup triumph, and more.
He wore the number 9 for four different clubs over more than a decade
READ ALSO: Top 5 Dortmund's Biggest Wins Ever
6. Erling Braut Haaland
Haaland has been very impressive, winning the imagination of football fans all around the world. At 22, he's already reshaping the game's history.
His father was also a great footballer, and today, Erling is wearing the famous number 9 jersey for Manchester City. His physical skills and natural goal-scoring instinct give the lie to his age.
Wearing the number 9 jersey began at Borussia Dortmund during the 2020/21 season, where he made an outstanding impact, announcing himself as a goal poacher.
In 2022, Manchester City recognized the rising star's connection to the number 9 and his born striker instincts. And he has been explosive in the English Premier League.
His early triumphs have already placed him among the legendary number 9s, with an impressive 138 goals and 37 assists across 187 games in the Bundesliga.
7. Gerd Müller
Gerd Müller is one of the most famous players to have worn the number 9 jersey, and he is fondly called "Der Bomber" by fans. Due to his ability to appear out of thin air and find the net, he was a true goal-scoring phenomenon of his generation.
Even after his passing, his record as the all-time top goalscorer in the German Bundesliga with 365 goals for Bayern Munich hasn't been challenged.
He is the image of Bayern's prolific goal-scoring history, a record that even the illustrious Robert Lewandowski would need another year to surpass.
Throughout his club career, Müller wore the iconic number 9 shirt, and with each appearance, he shattered records and set a bar that few players could desire to reach.
He had a remarkable career that spanned 716 club games, scoring 654 goals.
8. Karim Benzema
Karim Benzema's rise to becoming the best striker in the world started with Olympique Lyonnais, where Benzema debuted as a professional footballer in 2004.
His five-year spell in the French Ligue 1 club announced his talent and potential, being one of the best young strikers in the world. In 2009, Real Madrid won a fierce bidding war to secure his services.
With Cristiano Ronaldo's arrival, Benzema was handed the number 11 jersey, and the following season, the iconic number 9 shirt was given back to him.
Benzema's early years at Real Madrid were surpassed by the Portuguese superstar. Nonetheless, he was able to establish himself as an integral part of the team.
Over the next nine years, his partnership with Ronaldo formed a lethal combination. After the departure of Ronaldo, Benzema became the heart of Real Madrid.
His record of 756 club games, 391 goals, and 187 assists speaks volumes of his contribution to the game. With a fantastic 31 trophies, including five Champions League titles.
READ ALSO: Top 5 France Biggest Losses In Football History
9. George Weah
George Weah is widely considered one of Africa's greatest players with the impact he had on the game. He was a great player, and he was one of the famous players who wore the number 9 jersey.
The peak of Weah's soccer career came in 1995, a year that saw him make history as the FIFA World Player of the Year and winner of the Ballon d'Or.
These honors were unusual for an African player representing a nation internationally. His achievements include numerous African Footballer of the Year awards and acclaim as the African Player of the Century.
FIFA emphasized his influence on the evolution of the game, calling him the father to the multi-functional strikers of today's football.
Following his retirement from soccer, he delved into politics in Liberia, and he founded the Congress for Democratic Change and began a career that would see him vying for the presidency.
His passion for politics saw him elected as a senator and, eventually, as the President of Liberia in 2017.
10. Fernando Torres
The role of a number 9 player has changed from mere goal-scoring to creativity and finishing skills. As the game's tactics evolved, so did the responsibilities of the modern number 9. We all remember him during his playing days.
Torres was a product of Atletico Madrid's academy where he displayed the modern striker with his versatile skills and contributions.
Historically, a classic number 9 only job is to convert chances created by teammates. However, modern soccer demands more, a seamless integration into buildup play, intelligent runs, and an approach to support the team.
Torres is a prime example of this evolution as he showed the ability to adapt to the changing demands of the game. Rising from the Atletico Madrid academy in 2001, Torres climbed the ranks to the first team.
He spent a great six-year stint with his boyhood club paving the way for his transformative career. He burst into the Premier League, Joining Liverpool, and he became an Anfield icon, with over 142 appearances, netting 81 goals and contributing 20 assists.
While he couldn't replicate his extraordinary Liverpool form in Chelsea, he was instrumental in the team's 2012 Champions League campaign victory.
He was also a dependable number 9 for Spain's golden generation, and he scored important goals in the back-to-back EURO finals of 2008 and 2012, leading Spain to championship victories on both occasions.
READ ALSO: Which Teams Have Won The Premier League?
Conclusion
These are players who played the number 9 positions, wearing the number 9 jersey, and they have best shown what it truly takes to get the best from the position according to their impressive stats.
However, there are lots of super strikers that have been extraordinary in that position who don't fancy the number 9 jersey.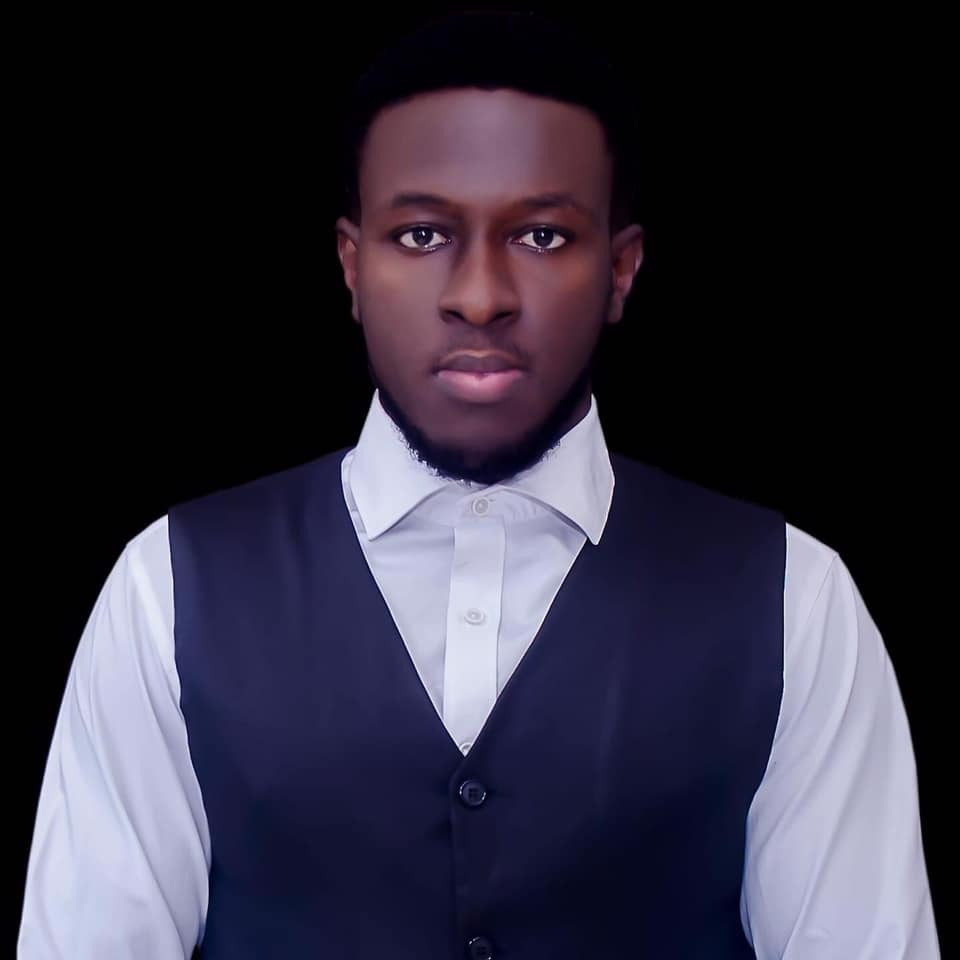 Kenneth is a an avid soccer follower, fan and writer. He is a consistent follower of the sport and is a fan of Chelsea FC.