This is the list of the top 5 youngest Premier League managers in the 2022/2023 season.
The Premier League has always been a breeding ground for managerial talent and as the 2022/23 season ended, young, ambitious managers took the wheel with fresh ideas and strategies into the game.
From their tactical prowess to their ability to build a team no one would ever want to play against, these young managers in the touchline are poised to challenge the likes of Guardiola, and Klopp to make their name in the world's most competitive football league.
In this post, I will list, and discuss the top 5 youngest managers in the Premier League in the 2022/2023 season, and you will learn how old they are, when and where they are born, and how they performed in the 2022/2023 season.
Here is the list of the top 5 youngest Premier League Managers in the 2022/2023 season:
Gary O'Neil (40 years)
Rubén Sellés (40 years)
Mikel Arteta (41 years)
Steve Cooper (43 years)
Roberto De Zerbi (44 years)
Let's get to it.
READ: Top 5 Best Coaches In The World (2023 Ranking)
1. Gary O'Neil (40 years)
At 40 years old, Gary Paul O'Neil is one of the youngest and most promising managers in the Premier League for the 2022/23 season.
The English former professional football midfielder has now turned into an impressive coach, making a name for himself at AFC Bournemouth.
With an incredible playing career that included stints at Portsmouth, Cardiff City, West Ham United, and Norwich City, O'Neil's experience on the pitch has undoubtedly shaped his managerial approach.
As the club's caretaker manager following Parker's dismissal, O'Neil proved his tactical intelligence and leadership skills.
Bournemouth has been different under his guidance, securing a 0-0 draw against Wolves in his first match in charge.
The team's potential materialized, as they triumphed over Nottingham Forest in a thrilling 3-2 victory just days later.
This impressive start laid the foundation for an unbeaten streak that included a 2-1 win against Leicester on 8 October.
Recognizing O'Neil's impressive achievements, he received a nomination for the Premier League Manager of the Month award for September.
In November, following a successful stint as caretaker manager, O'Neil was appointed as Bournemouth's permanent head coach, signing an initial 18-month contract.
During the crucial phase of the season, O'Neil guided Bournemouth to secure their place in the top flight.
The team's victories against relegation contenders Leicester City, Southampton, and Leeds United showed O'Neil's tactical prowess and ability to inspire his players.
Despite the remarkable achievements, Bournemouth unexpectedly announced their decision to part ways with O'Neil in June 2023, leaving fans and pundits surprised.
However, there is no doubt that O'Neil's impact on the team's resurgence will be remembered as an important chapter in Bournemouth's history.
READ ALSO: 10 Premier League Players With The Most Titles
2. Rubén Sellés (40 years)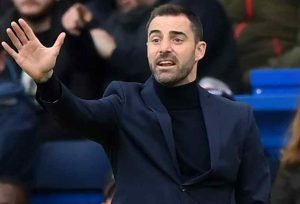 Rubén Sellés Salvador has already established himself as one of the best young Spanish coaches.
With an impressive coaching background that spread across multiple countries including Greece, Russia, Azerbaijan, Denmark, Spain, and England, Sellés brings a wealth of international experience to his managerial bid.
Equipped with a Master's degree in Sports & Physiology from the University of Valencia and having graduated from UEFA's Pro Licence program at the age of 25, Sellés has consistently displayed a thirst for knowledge and a drive for excellence.
Sellés first made his mark in the Premier League when he joined Southampton as an assistant to Ralph Hasenhüttl in June 2022.
His capabilities were recognized, leading to his appointment as caretaker manager when Hasenhüttl was sacked in November.
In his temporary role, Sellés guided Southampton to a hard-fought 1-1 draw against Sheffield Wednesday in the EFL Cup, with the team eventually progressing through a penalty shootout.
Following another managerial change in February 2023, Sellés once again assumed the position of caretaker manager.
His spell started on a high note, as Southampton secured an impressive 1-0 away victory over Chelsea. This performance earned him a permanent managerial role until the end of the 2022-23 season.
Though Sellés faced challenges during his time at Southampton, despite his tries, the club experienced a downturn, resulting in their relegation to the EFL Championship for the first time since the 2004-05 season.
Southampton's struggles saw them win only two games out of 17 under Sellés' guidance. However, Sellés embraced a new opportunity.
On 26 June 2023, Reading announced their agreement with Sellés to become their new first-team manager, pending the successful completion of his work visa application.
This exciting move was officially confirmed by Reading on 14 July 2023, making Sellés' position as the club's First Team Manager.
READ ALSO: Top 5 Germany Biggest Defeats In Football History
3. Mikel Arteta (41 years)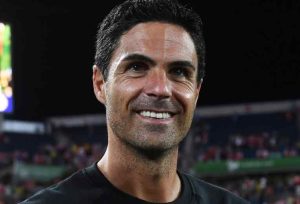 Without a doubt, Arsenal manager, Mikel Arteta Amatriain is one of the most promising and innovative young managers in the world of football at the moment.
His comprehensive football philosophy is quite understood as the Spanish manager has orchestrated a remarkable transformation within the Arsenal squad.
Arteta began his journey in senior club football at Barcelona before he went on a loan spell at Paris Saint-Germain.
However, it was his move to Scottish club Rangers that put him into the spotlight, as he played a crucial role in their Scottish Premier League and Scottish League Cup double-winning season.
Arteta's career trajectory led him to Everton, where he established himself as a key figure, winning Everton Player of the Season twice. In 2011, he made a move to Arsenal for a reported fee of £10 million.
During his time at the club, Arteta showed exceptional leadership skills, captaining the team from 2014 until his retirement in 2016.
Under his captaincy, Arsenal clinched two FA Cups. Following his retirement, Arteta joined Manchester City as an assistant coach under the guidance of Pep Guardiola.
In 2019, he returned to Arsenal as the head coach and that has been a huge step. In his first year at the club, he led the team to victory in the FA Cup, signaling a promising start to his managerial career.
Arteta's title was changed to manager in September 2020 to reflect his responsibilities at the club.
The 2022/23 season began with Arteta's Arsenal securing a confident 2-0 win against Crystal Palace, marking his 50th league win as the Gunners' boss.
This achievement placed him as the second-quickest manager in Arsenal's history to reach this milestone, second only to the legendary Arsène Wenger.
The team's success continued as they moved to the top of the Premier League after a 3-0 victory against Bournemouth in match week 3. Throughout the season, Arteta's tactical prowess was on full display.
His milestone 100th Premier League game in charge came in August, as Arsenal secured a 2-1 victory against Fulham.
The team's consistency and determination were mostly because they had a strong start in the campaign, winning five consecutive games and securing Arteta's fifth Premier League Manager of the Month award.
Arteta's leadership reached new heights as the Gunners made history with their best-ever start to a top-flight campaign.
Victories against Leeds United and Chelsea made their position at the top of the Premier League, showing Arteta's ability to deliver outstanding results.
However, these achievements earned him the Manager of the Year award at the 2023 London Football Awards.
READ: How Many Football Teams Are In The Premier League? (2023)
Despite a challenging second half of the season, Arsenal's impressive performance under Arteta secured them a second-place finish and a spot in the Champions League.
4. Steve Cooper (43 years)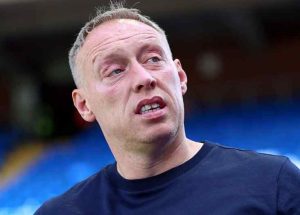 Steve Cooper is a Welsh professional football manager and former player with a remarkable coaching career. His rise to prominence has been impressive.
Cooper's coaching career began while playing as a defender in the Welsh football leagues, where he worked at Wrexham's academy. In 2008, he made a move to Liverpool and became the manager of their academy in 2011.
His ability to develop young talent caught the attention, leading to his move into the England youth set-up in 2014. Cooper's time with the England youth teams was a success.
In 2017,  he guided the U17s to a victory in the FIFA U-17 World Cup. In 2019, Cooper took on a new challenge as the head coach of Swansea City.
During his time at Swansea, he revolutionized their style of play, fostering confidence and encouraging attacking football.
Again, Cooper's achievements caught the attention of Nottingham Forest, then he was appointed as head coach on 21 September 2021.
However, Cooper implemented his tactical philosophy and instilled a winning mentality within the squad. Under Cooper's guidance, Nottingham Forest experienced an incredible transformation.
The team displays a more confident and attacking style of play, thrilling fans with their performances on the pitch.
On 29 May 2022, Cooper led Nottingham Forest to victory in the Championship play-off final against Huddersfield Town, securing promotion to the Premier League.
The win at Wembley Stadium marked a historic milestone in the club's journey, with Cooper's tactical prowess and motivational skills playing a pivotal role in their success.
Nottingham Forest extended Cooper's contract until 2025 on 7 October 2022. With Cooper at the club, Nottingham Forest proved that their place in the top flight was well-deserved.
READ ALSO: Manchester City 2023 Players' Wages And Salaries
5. Roberto De Zerbi (44 years)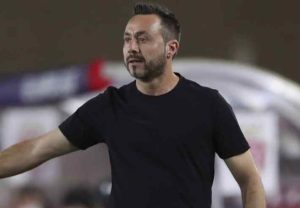 Roberto De Zerbi is an Italian professional football coach and former player, who has been impressive ever since his move to the Premier League club, Brighton & Hove Albion.
With his tactical brilliance, De Zerbi has steered Brighton towards an era of success, including a historic qualification for European competition. He was appointed as the head coach of Brighton & Hove Albion on 18 September 2022.
And he made his managerial debut as they secured an impressive 3-3 away draw against Liverpool, with Leandro Trossard being the first player to score a Premier League hat-trick for the club.
Despite a narrow 1-0 defeat to Tottenham Hotspur in his first home game, De Zerbi remained optimistic, praising his players for their efforts.
His belief in his team was rewarded as they clinched their first victory in a 4-1 triumph over Graham Potter's Chelsea.
For the season, Brighton went unbeaten against the reigning champions, including a memorable FA Cup fourth-round victory on 29 January 2023.
However, De Zerbi faced a momentary setback when he was sent off by referee Darren England after Brighton's 1-0 defeat to Fulham on 18 February.
Expressing frustration over the impact of a refereeing meeting on his preparations, De Zerbi criticized the level of refereeing in the Premier League. The incident resulted in a touchline ban and a fine from the FA.
However, De Zerbi continued to guide Brighton on a good path. They got to the semi-finals of the FA Cup, putting up a fight against Manchester United before succumbing to a penalty shootout defeat.
Brighton responded with a commanding 6-0 triumph over Wolves, boosting their hopes of securing a European spot.
They redeemed themselves against Manchester United, securing a crucial 1-0 victory with Alexis Mac Allister's 99th-minute penalty. However, a devastating 5-1 defeat to Everton marred their impressive run.
On 21 May, Brighton sealed a 3-1 victory over Southampton, ensuring a top-seven finish and a historic qualification for European competition, a first in the club's history.
De Zerbi expressed immense pride in his team's achievement, considering it more prestigious than winning the title with a top-six club.
In the final league fixture, Brighton held champions Manchester City to a 1-1 draw, while earning their place in the 2023-24 UEFA Europa League.
READ ALSO: Top 15 Players With The Most Free Kick Goals 
Conclusion
The 2022/23 Premier League season showed a group of young and talented managers who made their mark in English football.
Gary O'Neil, at 40 years old, demonstrated his potential as caretaker manager for AFC Bournemouth, displaying tactical intelligence and leading the team to crucial victories.
Rubén Sellés, another 40-year-old coach, proved his tactical intelligence in different leagues before assuming caretaker roles at Southampton and eventually landing the position of First Team Manager at Reading.
Also, Mikel Arteta, a 41-year-old Spanish manager, brought tactical innovation and transformed Arsenal's fortunes, securing a second-place finish and Champions League qualification.
Steve Cooper, who is 43 years old guided Nottingham Forest to the promotion and instilled a winning mentality within the team.
Finally, Roberto De Zerbi, 44 years old, took charge of Brighton & Hove Albion and led them to their first-ever European qualification.
These young managers have demonstrated their ability to compete with the big guns in the Premier League.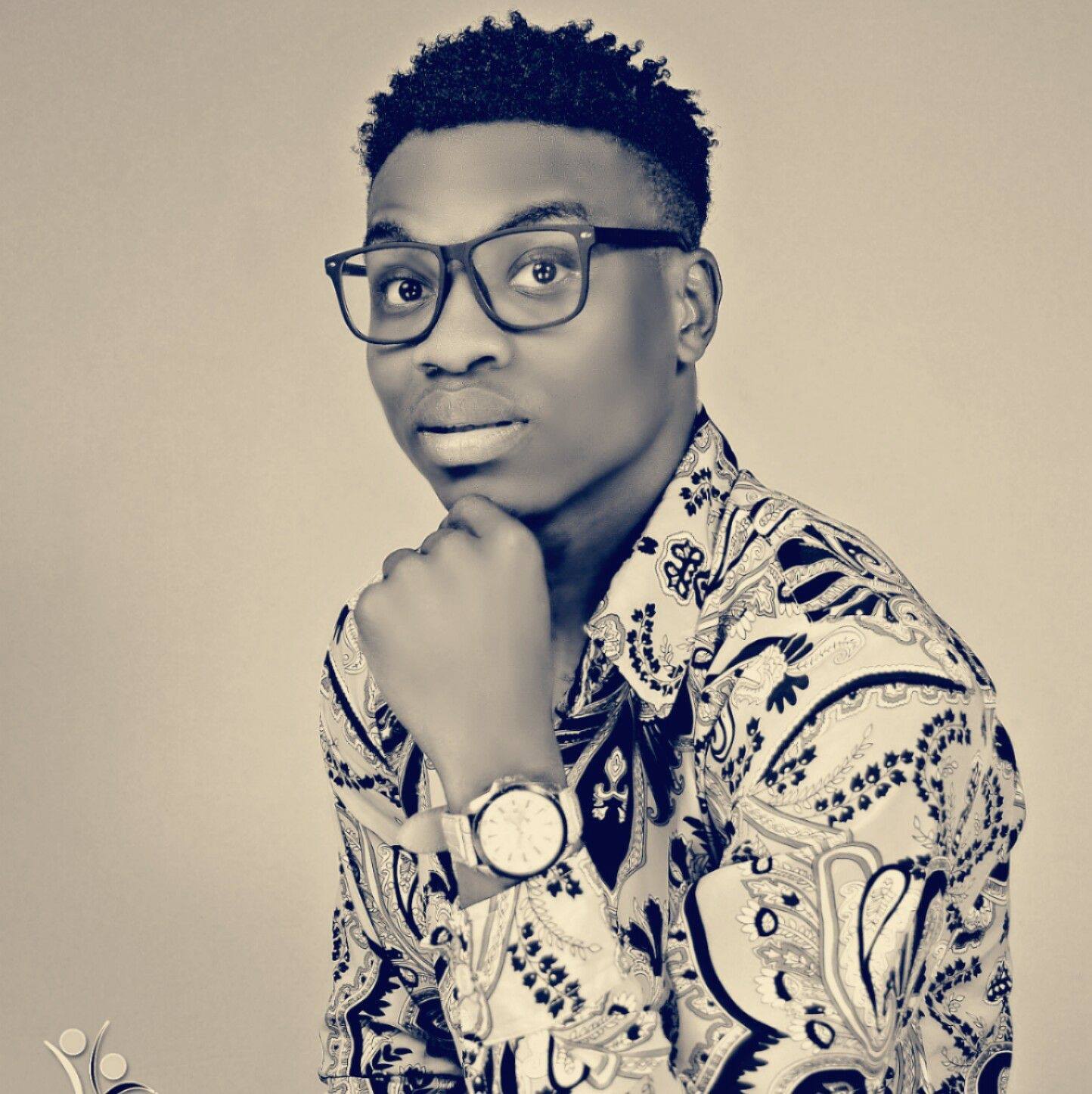 Pataka is a consistent and avid follower of the round leather game. He communicates his passion by editing soccer posts for various soccer platforms.