This post provides the top 10 greatest players In Inter Milan's history. These are amazing players who have been exceptional In the club's historical events with notable records, and statistics.
Inter Milan boasts an outstanding record of 35 domestic trophies. They've clinched the Serie A title 19 times, the Coppa Italia 9 times, and the Supercoppa Italiana 7 times.
Between 2006 and 2010, they achieved the league title five consecutive times, a feat equaled only in 2017 when Juventus secured their sixth successive title.
On the European level, Inter Milan has been impressive, winning the UEFA Champions League three times. They secured back-to-back victories in 1964 and 1965, and another memorable win in 2010, completing an Italian treble by also claiming the Coppa Italia and Serie A titles.
Their achievements don't end there. Inter Milan has claimed three UEFA Europa League titles, two Intercontinental Cups, and one FIFA Club World Cup.
You see, Inter Milan has never been relegated from Italy's top-flight football league since their debut in 1909, making them the only club to maintain this unbroken streak in Serie A.
However, these players have put in the best performance, and they deserve a special place In the list of the top greatest Inter Milan players of all time.
READ ALSO: Inter Milan's Top 5 Biggest Wins In History
That said, here are the top 10 greatest players In Inter Milan Football Club history:
Javier Zanetti
Giuseppe Meazza
Alessandro Altobelli
Roberto Boninsegna
Giuseppe Bergomi
Giacinto Facchetti
Sandro Mazzola
Giuseppe Baresi
Mario Corso
Luigi Cevenini
READ ALSO: Inter Milan's Top 5 Biggest Losses In History
Let's meet them.
1. Javier Zanetti
Javier Zanetti spent 19 seasons with Inter, making 858 appearances in different competitions. He holds the record for being Inter's longest-serving player, surpassing Giuseppe Bergomi.
During his time with Inter Milan, Zanetti was not just a regular player; he was a captain who led the team to victory in 16 major tournaments.
These include the UEFA Cup in 1998, multiple Coppa Italia and Supercoppa Italiana titles, and an incredible five Serie A championships in a row from 2005 to 2010.
His crowning achievement came in 2010 when he captained the team to a historic treble, winning the Serie A, Coppa Italia, and the UEFA Champions League.
Zanetti went 12 years without receiving a red card in a match, In fact, he was only sent off twice in his entire career at Inter.
He played under 19 different coaches during his time, and he's expressed his commitment to the club even in his retirement, hoping to contribute behind the scenes. For Zanetti, Inter Milan is a home where he's always felt welcomed and appreciated.
2. Giuseppe Meazza
Giuseppe Meazza is a legendary figure in the history of Inter Milan, and for good reason. He made an unforgettable professional debut, netting two goals in a spectacular 6-2 win against Milanese Unione Sportiva in the Coppa Volta di Como on September 12, 1927.
His performance earned praise as "intelligent, fresh, quick" from the Italian sports newspaper La Gazzetta dello Sport. In his debut Serie A season in 1929-30, he set a record that still stands today, scoring 31 goals.
He even achieved the extraordinary feat of scoring five goals in a single match twice that season. Throughout his career, Meazza was a key player for Inter Milan.
He helped the team secure three national championships in 1930, 1938, and 1940 and played a crucial role in winning the club's first Coppa Italia in 1939.
Meazza's scoring prowess was undeniable, as he became Serie A's top scorer three times and achieved the same feat in the Mitropa Cup three times.
Even in his later years, he returned to Inter as a player-coach in 1946, scoring the last two goals of his career to save the club from relegation.
READ ALSO: Top 10 Best Juventus Players Of All Time
3. Alessandro Altobelli
Alessandro Altobelli was sensational for Inter Milan with his incredible goal-scoring skills. He joined Serie A club Inter Milan in 1977 and went on to become a club legend.
During his time at Inter, he played 466 games and found the back of the net 209 times, with 128 of those goals coming in Serie A.
One of his standout achievements was his significant role in Inter's Scudetto victory in 1980, where he scored 15 crucial goals.
He was instrumental in helping Inter secure two Coppa Italia titles in 1978 and 1982, even finishing as the top scorer in the 1982 edition with nine goals.
Altobelli was the top scorer in the 1978-79 European Cup Winners' Cup, netting seven goals and leading Inter to the quarter-finals.
While he had a long and successful stint with Inter, Altobelli also had a brief spell with Juventus during the 1988-89 season before concluding his career with Brescia in Serie B during the 1989-90 season.
4. Roberto Boninsegna
Roberto Boninsegna is celebrated for his amazing goal-scoring abilities both at Inter Milan and on the international level with Italy during the 1970s.
Playing alongside the iconic Sandro Mazzola, Boninsegna left a memorable spot in Serie A, scoring 171 goals in 281 games. He achieved the impressive feat of being the top goal scorer in Italy during the 1970-71 and 1971-72 Serie A seasons.
Boninsegna's career with Inter Milan began in 1969, and he helped the club secure the 1970-71 Serie A title. Roberto Boninsegna's legacy lies in his incredible goal-scoring prowess, and he remains one of the greatest figures in Inter Milan's history.
5. Giuseppe Bergomi
Giuseppe Bergomi's career with Inter Milan started at a tender age; he started training with the first team when he was just 16. His professional debut in the 1980-81 season marked the beginning of a remarkable career.
Notably, Bergomi played a pivotal role in Inter's Coppa Italia victory in the following year and consistently delivered outstanding performances, earning his spot in Italy's senior squad.
Throughout his career, he stayed loyal to Inter, becoming the team captain and spending his entire playing career with the club.
While Inter's Serie A campaigns during Bergomi's time were often overshadowed by rivals A.C. Milan, he was instrumental in their historic Scudetto win in 1988-89.
Additionally, Bergomi conquered the UEFA Cup on three occasions and reached the final for a fourth time in 1997.
Bergomi held significant records, including the most appearances in European competition by an Italian player and the most Milan derbies played until they were later broken by Paolo Maldini.
Pelé himself recognized his greatness by naming him one of the top 125 greatest living footballers in March 2004.
READ ALSO: 7 FC Porto Best Players Of All Time (2023)
6. Giacinto Facchetti
Giacinto Facchetti's career with Inter Milan started when he caught the eye of manager Helenio Herrera while playing for Trevigliese.
This led to his Serie A debut in the late 1960-61 season as a left-sided attacking full-back, due to his physicality, energy, tackling ability, and offensive skills.
His club and top-flight debut came on May 21, 1961, in a 2-0 away victory over Roma. Facchetti's change of position turned out to be a brilliant move, making him one of the most effective defenders in Italian football.
He formed a formidable defensive partnership with fellow full-back Burgnich.
His innovative playing style as one of the first European overlapping full-backs was instrumental in Herrera's "Grande Inter" side, known for its defensive strength and counter-attacking prowess.
Notably, Facchetti held the record for the most goals in a single Serie A season by a defender, with 10 goals during the 1965-66 season. He spent his entire career with Inter Milan, even captaining the team during his final season in 1977-78.
Facchetti's trophy cabinet includes four Scudetti, one Italian Cup, two European Cups, and two Intercontinental Cups. With 59 Serie A goals to his name, he remains the most prolific defender in the history of Italian football.
7. Sandro Mazzola
Sandro Mazzola alongside his brother Ferruccio, joined Inter and remained with the club throughout his entire career, making 417 league appearances and scoring an impressive 116 Serie A goals.
Mazzola made his Serie A debut in the 1960-61 season under Helenio Herrera. He was part of a young and talented squad, which included Luis Suárez, that faced rivals Juventus in a memorable match.
Although Inter lost 9-1, Mazzola made his mark, scoring his team's only goal from a penalty.
Under Herrera, Mazzola played in the inside-right offensive position, forming the core of Grande Inter alongside players like Tarcisio Burgnich, Giacinto Facchetti, Jair, Mario Corso, and Armando Picchi.
These players transformed Inter into Italy's, Europe's, and the world's best team during the 1960s. Known for their infamous defensive "catenaccio" tactics and counterattacks, they achieved great success.
Mazzola secured four Serie A titles with Inter, including back-to-back titles in 1965 and 1966. He also played a crucial role in Inter's European conquests, winning the European Cup in 1964 and 1965, and he was the top scorer in Serie A in 1965.
READ ALSO: Liverpool Biggest Rivals (Top 5)
8. Giuseppe Baresi
Giuseppe Baresi joined the club's youth system and made his professional debut in the Coppa Italia on June 8, 1977, in a historic 1-0 victory over Juventus during the 1976-77 season.
Baresi's then captained the team from 1988 to 1992. He spent 16 seasons with the club, where he registered a total of 559 matches.
This included 392 Serie A matches, 73 European matches, and 94 Coppa Italia matches. During his illustrious career, Baresi contributed 13 goals, with ten in Serie A, one in European matches, and two in the Coppa Italia.
His leadership was instrumental in securing several titles for Inter, including two Serie A titles, two Italian Cups, a UEFA Cup, and the Supercoppa Italiana.
9. Mario Corso
Mario Corso had a great impact on Inter Milan during his illustrious career, which spanned from 1957 to 1973. Corso made his debut for Inter at 16 years old, showing his talent in a Coppa Italia match against Como, where he scored the second goal, becoming the youngest-ever goalscorer in Inter's history.
His Serie A debut soon followed on November 23, 1957, in a 5-1 win against Sampdoria. Corso's outstanding performances secured his place in the starting eleven and earned him the captain's armband.
As a key member of Helenio Herrera's La Grande Inter, Corso occupied the left wing, contributing to the team's remarkable consecutive Serie A, European Cup, and Intercontinental Cup triumphs.
During his time, Inter secured four Serie A titles, two European Champions titles, and two Intercontinental Cups, and reached another European Cup final.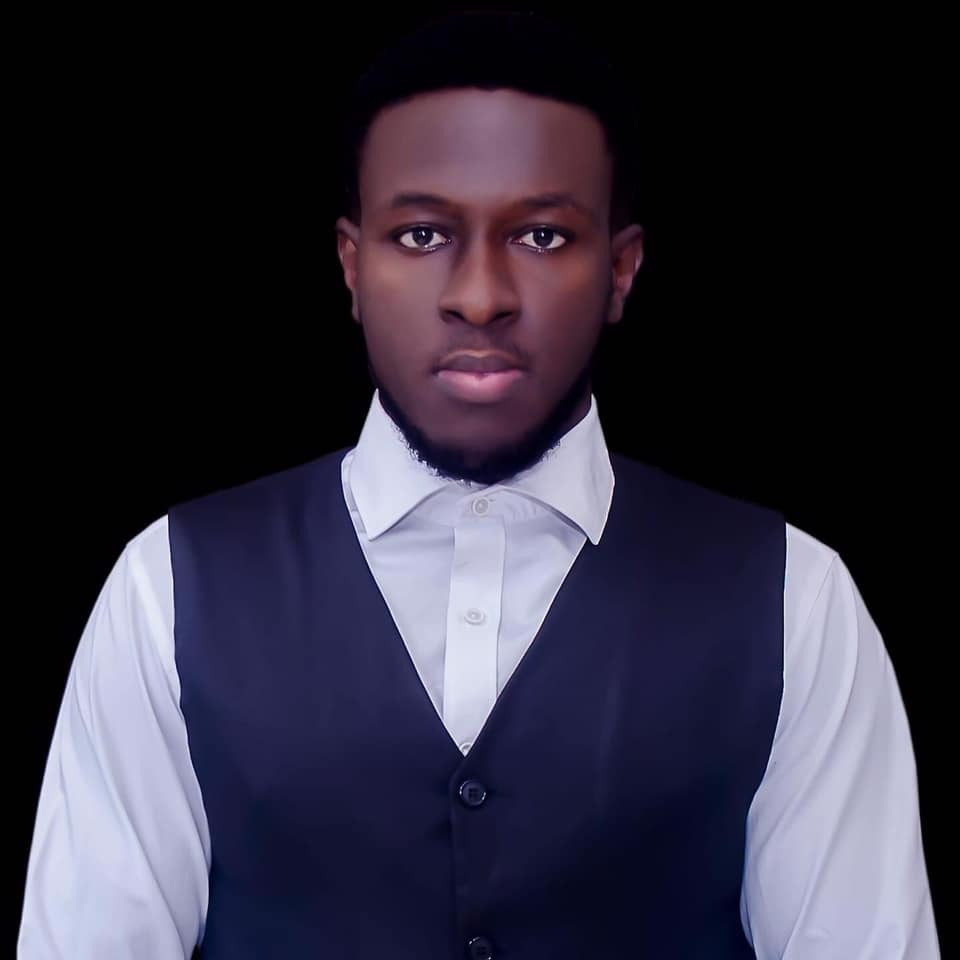 Kenneth is a an avid soccer follower, fan and writer. He is a consistent follower of the sport and is a fan of Chelsea FC.