In this post, I will be ranking the top 10 best playmakers in the world right now. But before I delve into the list, who is a playmaker in football?
In football, a playmaker is a player who controls the team's flow of play, using their vision, technique, ball control, creativity, and passing ability to contribute to both offensive and defensive passing moves that lead to goals.
However, playmakers are not restricted to a specific position.
They can operate as wingers, supporting strikers, or even in a central midfield role, participating in offensive and build-up plays.
Playmakers are often supported by defensive midfielders due to their focus on offensive contributions rather than defensive capabilities.
READ ALSO: 7 Famous Clubs That Have Never Won A Trophy In The World
In addition, the most versatile playmakers, known as advanced playmakers or free-role playmakers, can operate in central attacking midfield positions and more comprehensive positions on the wings.
These players make incisive passes, provide assists, score goals, and possess exceptional vision, shooting, passing, crossing, and dribbling abilities.
In Italian football, they are referred to as "fantasist" or "trequartista," while in Brazil, they are known as "meia atacante," and in Argentina as "enganche."
Examples of advanced playmakers include Diego Maradona, Zinedine Zidane, and Kaká.
Deep-lying playmakers, often wearing jersey numbers 8, 6, or 5, operate from a deep position behind the main midfield line.
They dictate the tempo of their team's play, orchestrate team moves, and possess excellent vision, technique, and passing abilities.
While not necessarily known for their defensive skills, deep-lying playmakers like Xabi Alonso focus on ball retention and creative distribution.
In Italy, they are referred to as "regista," while in Brazil, they are known as "meia-armador." Examples of deep-lying playmakers include Andrea Pirlo, Toni Kroos, and Luka Modrić.
These playmakers play crucial roles in shaping the game and creating scoring opportunities for their teams, showing their unique skills and tactical awareness.
READ ALSO: 10 Best Captains In Soccer History
Top 5 Best Playmakers In The World Right Now
Kevin De Bruyne
Martin Odegaard
Bruno Fernandes
Pedri
Lionel Messi
Let's get to it.
1. Kevin De Bruyne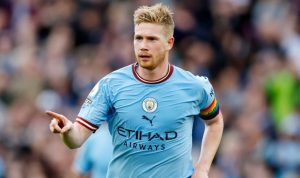 Kevin De Bruyne has earned widespread recognition as the best playmaker in the world right now, and his style of play demonstrates his exceptional talent and versatility.
Primarily deployed as a central or attacking midfielder, De Bruyne's skills extend to various positions, often used as a winger, second striker, or even in deeper creative midfield or box-to-box roles.
His adaptability on the field proves his immense qualities and makes him a formidable force in any position.
Praised as one of the most complete modern-day advanced playmakers, De Bruyne's technical brilliance, skill, athleticism, and work rate off the ball have gathered acclaim from pundits as one of the most complete modern-day advanced playmakers.
His vision, accurate crossing, wide range of passing, and powerful long-range shooting ability with both feet further contribute to his status as a top-class playmaker.
Despite not possessing physical strength, pace, or aerial ability, De Bruyne makes use of his agility, quickness, elegant ball control, and impressive dribbling skills.
His positional sense, tactical intelligence, and direct style of play allow him to exploit spaces in the opposition's defense, creating chances and goal-scoring opportunities.
Plus his ability to run at defenses and his penchant for making well-timed, late runs into the penalty area make him an offensive threat, particularly on counter-attacks.
Additionally, he displays accuracy as a set-piece taker.
As the ultimate playmaker, De Bruyne possesses the unique ability to unlock stubborn defenses with his incisive passes and play accurate long-range strikes.
His accomplishments and consistent performances made him one of the best midfielders in the world.
Moreover, the arrival of Erling Haaland at Manchester City has improved De Bruyne's game, making him even more dangerous.
In the 2022-2023 season, the 31-year-old maestro contributed 16 assists from 32 Premier League matches.
2. Martin Odegaard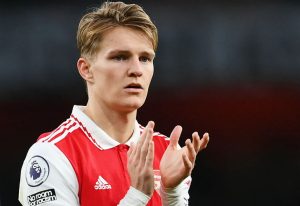 Martin Ødegaard, hailed as a "modern" playmaker, embodies the qualities of a prodigious talent.
I love his deft touch, technique, dribbling ability, and visionary range of passing. I often compare him with the likes of Mesut Özil and Guti for his creativity and incisive movement on the pitch.
His precise, bending deliveries from dead balls and set pieces also prove his playmaking prowess. Ødegaard possesses a remarkable ability to find spaces on the pitch.
Arsenal manager Mikel Arteta has praised his stamina, talent, and incredible work rate, highlighting his energy and effectiveness in pressing opponents to win back possession.
Statistical analysis shows that Ødegaard has been one of the most productive presses on his teams during his loan spells at Real Sociedad and Arsenal.
That is one of the reasons why he is considered one of the best young talents of his generation. Ødegaard's early career announced his attacking mindset, natural balance, pace, and surprising shooting power.
Comparisons to David Silva and Lionel Messi have been made, emphasizing his exceptional technical skills and understanding of the game.
Despite his age, Ødegaard's knowledge and talent have astounded pundits.
Former Rosenborg winger Morten Gamst Pedersen described him as the most talented player he had ever seen, praising his footballing intelligence and technical abilities, while acknowledging his need to develop physically.
Ødegaard's adjustment to different levels of play has been facilitated by his focus on improving his first touch and ball control.
His ability to bring the ball close to his feet and change direction quickly has helped his adaptation to higher competition.
Mentally, Ødegaard has demonstrated maturity and level-headedness, overcoming challenges and displaying intelligence both on and off the field.
While Ødegaard's move to Real Madrid at the age of 16 brought attention and acclaim, pundits have cautioned against hasty comparisons to players like Messi.
Norwegian football scout Tor-Kristian Karlsen praised Ødegaard's mentality, highlighting his level-headedness, maturity, intelligence, and academic performance.
Former Norway international Jan Åge Fjørtoft supported the transfer but stressed the need for patience and development given his young age and the weight of expectations.
READ ALSO: Top 15 Players With The Most Free Kick Goals
3. Bruno Fernandes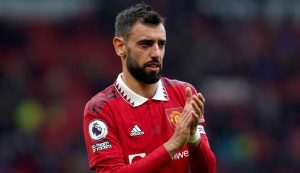 Bruno Fernandes is a direct and energetic box-to-box playmaker. The dude can take on defenders and set the rhythm of play, displaying a dynamic style on the pitch.
Fernandes's directness is reflected in his willingness to attempt risky passes, although this occasionally results in turnovers.
You will always see him press the opposition immediately after losing possession. He also can shoot from outside the penalty area.
He boasts an impressive record as an accurate free-kick and penalty-taker, consistently finding the back of the net.
Fernandes's movement of the ball is another key attribute, often roaming the attacking areas of the pitch or dropping deep to collect possession.
This versatility allows him to impress in various roles, including the attacking midfielder position, a deeper central midfield role, or even as a second striker.
I think he is one of the best playmakers I have seen.
Former Manchester United defender Rio Ferdinand described Fernandes as a player who possesses the creativity, imagination, and patience needed to create chances.
He commended Fernandes's ability to manipulate the ball and find the back of the net from the edge of the box, talking about his goal-scoring prowess.
Ferdinand also acknowledged Fernandes's leadership qualities, emphasizing his ability to lead by example on the field.
Manchester United coach Ole Gunnar Solskjær compared Fernandes to Paul Scholes and Juan Sebastián Verón with his combination of technical skill and playmaking abilities.
Also, his impressive goal-scoring record has drawn comparisons to former Chelsea midfielder Frank Lampard, as he surpassed Lampard's record as the highest-scoring midfielder in Europe in a single season.
4. Pedri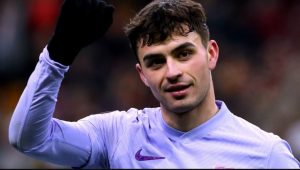 Pedri's position as a free midfielder allows him to roam the pitch and show off his versatility.
While he primarily occupies central areas and operates between the lines, he is equally moving out wide and running towards the touchline to create opportunities for his teammates.
His adaptability tells about his ability to drop deep to the defense and pick up the ball.
Pedri can be seen on either the left or right flank or even as a number 8, telling the fans about his proficiency in various offensive and midfield roles.
He has even been deployed as a defensive midfielder and even as a center-forward.
He is a quick, intelligent, and hard-working player, and he has good technical skills, coupled with impressive ball control, precise passing, and exceptional vision.
Also, his ability to navigate tight spaces, exploit gaps, and deliver the final ball or penetrating passes makes him an effective playmaker.
Additionally, he is highly regarded for his dribbling skills, stamina, calm composure under pressure, and ability to use either foot.
In the Italian sports media, he has been referred to as a mezzaluna, a role that perfectly summarizes his contributions to the team.
Pedri's qualities, playing position, and style have drawn comparisons to former Barcelona legends such as Xavi, Andrés Iniesta, Michael Laudrup, and even Lionel Messi.
Because his technical prowess and ability to dictate the game with precision and creativity make him an exceptional playmaker who possesses the qualities of those who came before him.
READ ALSO: Chelsea FC 2023 Player Wages And Salaries
5. Lionel Messi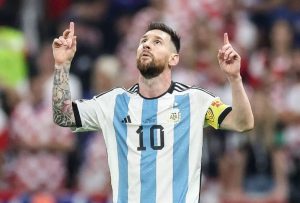 Hmm, the greatest player I have ever watched plays, his talents are quite rare. His skills and unique playing style made him the best playmaker in the world.
Despite his short stature, he possesses the agility and the ability to change direction and dodge opposing tackles with finesse.
He is often dubbed "La Pulga Atómica" (The Atomic Flea) by the Spanish media because of his physical attributes, including his upper-body strength, low center of gravity, and exceptional balance, which enable him to withstand physical challenges and resist the temptations of diving often witnessed in the sport.
With his short yet strong legs, Messi impresses on speed, and his quick feet allow him to maintain control of the ball at high speeds.
Former Barcelona manager Pep Guardiola once proclaimed, "Messi is the only player that runs faster with the ball than he does without it."
Messi's dribbling runs often commence with the outside of his left foot, while he uses the inside of his foot for finishing and providing passes and assists.
As a prolific goalscorer, Messi's finishing, positioning, and quick reactions contribute to his ability to beat defensive lines and make incisive attacking runs.
Additionally, he fulfills a playmaking role through his vision. His ability to conjure goals and opportunities out of seemingly impossible situations made him a magician on the field.
Also, his accuracy as a free-kick and penalty-taker wowed me. He initially began his career as a left-winger or left-sided forward with the ability to cut through defenses and curl shots on goal.
But under Guardiola and other managers, he often assumed the false nine roles, roaming the center, drawing defenders, and creating spaces for teammates' attacking runs, dribbling runs, and combinations with midfield maestros like Xavi and Andrés Iniesta.
Even as a deeper playmaking role and even as a second striker. He has developed into one of the best passers and playmakers in football history.
READ ALSO: 11 Best Football Streaming Apps in 2023 (Working)
Conclusion
The top 5 best playmakers in the world right now are Kevin De Bruyne, Martin Odegaard, Bruno Fernandes, Pedri, and Lionel Messi.
These players have impressed and shown great qualities that define the role of a playmaker.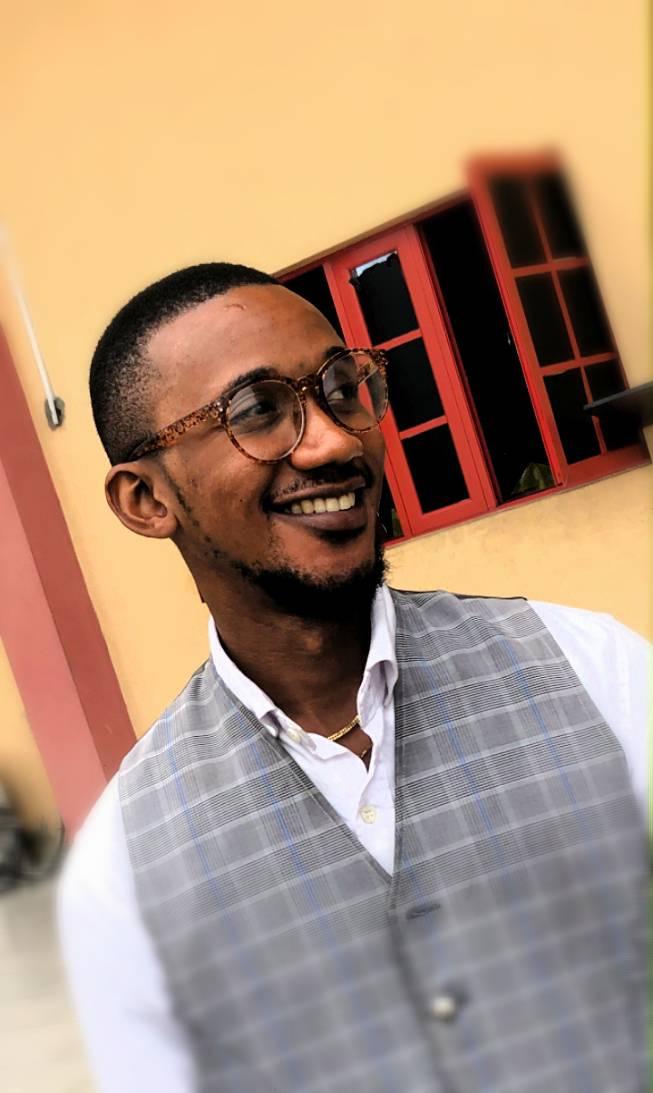 Douglas Jay is a Manchester United FC fan who has followed the sport for years. He is also a Footiehound Editor with a huge passion for the round leather game.