This post provides the top 10 famous footballers who wear the number 4 jersey. There have been many great soccer players who have worn jersey number 4, but these men are the best I have ever seen In the game.
They might not be the most skillful players, but they do extremely well In their role, and they have been crucial to their team's success.
That said, here are my top 10 best football players who wear the number 4 jersey, they are famous and extraordinary:
Javier Zanetti ( Inter Milan )
Fernando Hierro ( Real Madrid )
Ronald Koeman ( Barcelona )
Steve Bruce ( Manchester United )
Pep Guardiola ( Barcelona )
Sergio Ramos ( Real Madrid )
Patrick Vieira ( Arsenal )
Steven Gerrard ( England Men's National Team )
Claude Makelele ( Chelsea )
Vincent Kompany ( Manchester City )
READ ALSO: Top 8 Golden Boot Winners In The Premier League History
Let's learn about them.
1. Javier Zanetti ( Inter Milan )
Javier Zanetti is one of the greatest players in football history and one who wore the number 4 jersey with pride for Inter Milan from 1995 to 2014. Zanetti was a tactical genius, whether as a right-back, midfielder, or even central defender.
He holds records for the most appearances in Serie A, as well as with Inter Milan, and his trophy collection boasts 16 titles, including the UEFA Champions League.
When Javier Zanetti retired, Inter Milan decided to retire his number 4 jersey, which means no other player in the team will ever wear that number again.
Plus, they made him their vice president, giving him an important role in the club even after he stopped playing.
2. Fernando Hierro ( Real Madrid )
Fernando Hierro was one of those exceptional players who wore the number 4 jersey. He made history during his time at Real Madrid.
Hierro started his career with Real Madrid in the early '90s when he got that number 4 jersey. In his first season, he scored seven goals in just 37 games.
That's quite Impressive for a defender. Then, his coach decided to move him up the field, and that's when we saw his goal-scoring skills.
Hierro played a big role in helping Real Madrid win five league titles and three UEFA Champions League trophies. He even became the captain of the team after another club legend retired.
In 2002, Hierro scored a hat-trick in a game, which is rare for a defender. Indeed, he is one of the best goal-scoring defenders and number 4s in soccer history.
READ ALSO: Top 10 Best Inter Milan Players Of All Time
3. Ronald Koeman ( Barcelona )
Ronald Koeman showed the world that defenders can be scoring machines and free-kick specialists. He is one of the best soccer players that wore the number 4 jersey.
Koeman could play as a defender or a midfielder, and he often played as a sweeper. He's considered one of the best-attacking defenders ever because he had this incredible knack for finding the net.
I don't think I have ever seen a defender who could shoot accurately and powerfully from way, way out. He's the top-scoring defender in soccer history, and he even holds the record for most goals by a defender at Barcelona.
He could either blast the ball from a distance or curl it into the net from close range. And when it came to penalty kicks, he was just as deadly.
4. Steve Bruce ( Manchester United )
Steve Bruce was a leader, and a legend for Manchester United while wearing that number 4 jersey. Back in 1987, Bruce joined Manchester United, and they handed him that iconic number 4 jersey.
He helped his team secure twelve trophies, including three Premier League titles, three FA Cups, and even the European Cup Winners' Cup.
Also, he became the first English player in the 20th century to captain a team to a Double win. At the beginning of his career, he was a bit too eager and sometimes got into trouble on the field.
But Bruce transformed into a rock-solid player who was known for his precise passing and ball control, even when opponents were breathing down his neck.
He was also a goal-scoring machine, and he could use his head to put the ball into the net. Sure, he wasn't the fastest player, but he made up for it with his bravery. He'd take hits from opponents and keep on playing, no matter what.
5. Pep Guardiola ( Barcelona )
Pep Guardiola was the first to choose the number 4 shirt at Barcelona. He admired another football legend, Ronald Koeman, who wore the number 4 from 1989 to 1995, and when Koeman left, Guardiola stepped into those big shoes and wore the number 4 jersey.
Most of his career was spent with Barcelona, and during his time there, he was part of Johan Cruyff's "Dream Team." They won Barcelona's first European Cup in 1992 and secured four Spanish league titles in a row from 1991 to 1994.
Guardiola became the team's captain in 1997, and In 2001, he left Barcelona, but his legacy lived on.
READ ALSO: Top 10 Best Juventus Players Of All Time
6. Sergio Ramos ( Real Madrid )
Sergio Ramos made the number 4 jersey iconic at Real Madrid. In the summer of 2005, Real Madrid signed Ramos for €27 million, which was a record-breaking deal for a Spanish defender.
At the time, the club's president, Florentino Pérez, was determined to bring in the best, and Ramos was the chosen one. As soon as Ramos put on that number 4 shirt, he started making history.
He scored his first goal for Real Madrid in a thrilling Champions League match against Olympiacos. Ramos became an integral part of the team, winning 22 major trophies, including five La Liga titles and four UEFA Champions League titles.
He's one of the top-scoring defenders in La Liga history. In 2021, after an incredible 18-year career, Ramos returned to his boyhood club, Sevilla, and he once again wore the number 4 jersey.
7. Patrick Vieira ( Arsenal )
Patrick Vieira was the engine of Arsenal, driving them to success and earning his place as one of the all-time greats while wearing that number 4 jersey.
He is also considered one of the greatest midfielders of his generation, especially in the Premier League. In 1996, Vieira joined Arsenal for a fee of £3.5 million under his fellow countryman, Arsène Wenger.
He was known for his aggressive and super-competitive style of play, and his leadership skills were impressive. In 2002, he became the captain of Arsenal, and under his captaincy, the team experienced a golden era, winning four FA Cups and three league titles, including one where they remained unbeaten for the entire season.
Vieira was so good that he made it into the Premier League PFA Team of the Year for six years in a row, from 1999 to 2004.
READ ALSO: 10 Best Manchester United Managers Of All Time
8. Steven Gerrard ( England Men's National Team )
While you might be used to seeing Gerrard in No. 8, remember that when he pulled on that No. 4 jersey for England, he was a force to be reckoned with on the field.
Back in May 2000, when Gerrard made his debut for the England team, the No. 8 shirt was already taken by Frank Lampard.
The numbers 1 to 11 in the squad are usually reserved for the top players, so Gerrard needed a first-choice number. Lucky for him, the No. 4 shirt was available, and he grabbed it.
From then on, Gerrard became a crucial player in the England squad, playing 114 official matches, and he captained the team 38 times and scored 21 goals.
He played in three UEFA European Championships and three FIFA World Cups, and In the 2012 UEFA European Championship, he was named in the Team of the Tournament.
9. Claude Makelele ( Chelsea )
Claude Makelele was once Chelsea's defensive wall, and his skills made him an icon with the number 4 jersey. In 2003, Makelele joined Chelsea, and he was the one who made that number 4 jersey famous during the Abramovich era.
Makelele was already a star before he got to Chelsea, and he had won the Champions League with Real Madrid in 2002. At Chelsea, Makelele played a vital role as a holding midfielder.
He made it tough for the opponents to score, and under Jose Mourinho, he helped Chelsea win two Premier League titles, and the first one ended a 50-year wait for the club.
READ ALSO: Top 11 Best Major League Soccer Teams of All-Time
10. Vincent Kompany ( RSC Anderlecht, Manchester City )
Vincent Kompany wore the number 4 jersey during his illustrious football career, especially at Manchester City.
Kompany kicked off his professional career at Anderlecht where he spent three seasons there before making a move to Bundesliga club Hamburg in 2006.
However, in the summer of 2008, he sealed a transfer to the Premier League, joining Manchester City. During his eleven-season stint at Manchester City, Kompany not only wore the iconic number 4 jersey but also captained the team for eight of those seasons.
He's widely regarded as one of the finest center-backs to have graced the Premier League. In the 2010–11 season, Kompany was handed the number 4 jersey, taking over from Nedum Onuoha, who had moved on loan to Sunderland. He guided Manchester City to their first league title in 44 years in the 2011-12 season.
Kompany's incredible performances also earned him a place in the Premier League Team of the Year on multiple occasions and the Premier League Player of the Season award in 2012. In total, he secured 11 more trophies with Manchester City, making 360 appearances.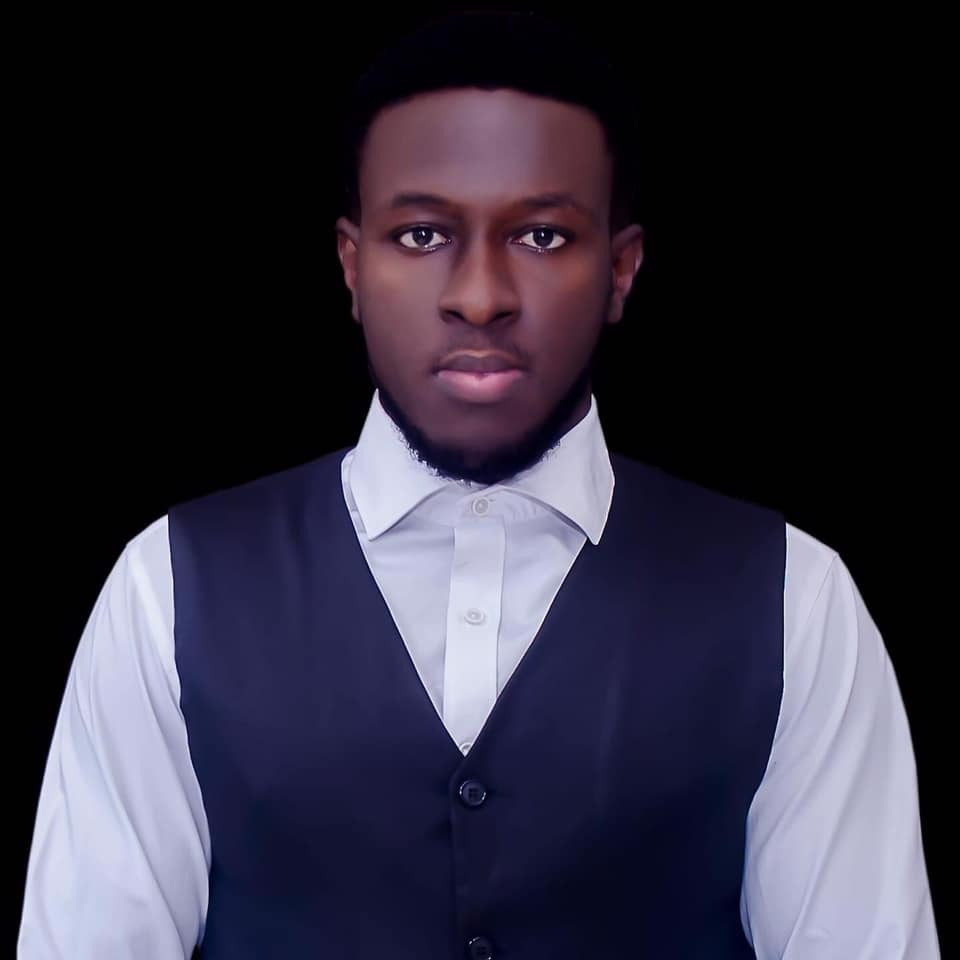 Kenneth is a an avid soccer follower, fan and writer. He is a consistent follower of the sport and is a fan of Chelsea FC.