So, buddy asked me; who has the longest unbeaten run in the Premier League? I wouldn't be sharing this alone with my buddy, but with the rest of my friends, if you consider me to be one.
Football seems to be life, and the game's enjoyment can only be understood to some extent. And part of what can excite the fans is watching your favorite team winning games back-to-back for as long as you would ever imagine.
Isn't it? However, In this post, I will list, and discuss the top 5 longest unbeaten streak in English football, and you will learn:
The longest away unbeaten streak
The longest unbeaten run in the Premier League at home
And lots more.
Premier League Longest Unbeaten Run
Arsenal – 49
Liverpool – 44
Chelsea – 40
Arsenal – 30
Manchester City – 30
Let's have some fun.
1. Arsenal 49-Unbeaten Run
During the 2003–04 season, Arsenal Football Club made their name in Premier League history with a phenomenal unbeaten run that would forever be remembered.
Their 49-match unbeaten run makes them one of the greatest teams in English football history. Known as "The Invincibles," Arsenal's dominance during that season won football fans around the world.
The 2003–04 season marked Arsenal's 12th campaign in the Premier League, and they entered the season with high expectations.
Former Manager, Arsène Wenger had a formidable squad, bolstered by the addition of goalkeeper Jens Lehmann and striker José Antonio Reyes. With captain Patrick Vieira and midfielder Robert Pires leading the team, Arsenal possessed talent and experience.
From the beginning of the 2003-2004 season, Arsenal showed their determination, moving to the top of the league table after just four matches.
However, it was a draw against Manchester United in September that would be made in the memories of football supporters. The match goes down into an infamous brawl, resulting in charges and fines for several Arsenal players.
Undeterred by the controversy, Arsenal pressed on and displayed their mettle in the Champions League, defeating Dynamo Kyiv and stunning Inter Milan with a five-goal display.
As the season progressed, Arsenal's dominance became more understood as they embarked on a nine-match winning streak, maintaining their position at the top of the table.
In April, Arsenal faced setbacks in the FA Cup and Champions League, but they remained focused. A 2–2 draw against local rivals Tottenham Hotspur ultimately secured their stand as league champions. Notably, Thierry Henry, their prolific striker, scored an impressive 39 goals in 51 games.
Henry's contributions earned him the prestigious PFA Players' Player of the Year and the FWA Footballer of the Year awards.
They were presented with the nickname "The Invincibles," a nod to the legendary Preston North End team that accomplished a similar feat in the inaugural Football League season.
The Premier League recognized Arsenal's extraordinary achievement by awarding them a golden replica trophy.
2. Liverpool 44-Games Unbeaten
Liverpool's dominance during the 2019-2020 and 2020-2021 seasons was extraordinary. The club's 44-match unbeaten run, across two campaigns, was truly a class, moving them to new heights.
From setting records to clinching their nineteenth league title. On 25 June, Liverpool won their long-awaited nineteenth league title, marking their first triumph since the 1989-1990 season and their inaugural Premier League-era championship.
However, this achievement is not just about the title as they won the league with seven games remaining, Liverpool became the team to clinch the Premier League earliest in terms of games played.
Additionally, they also clinched the title in June, making them the only team to achieve such a feat in that month. Throughout the season, Liverpool broke several top-flight records.
They amassed an incredible 24 consecutive home victories, seven of which carried over from the previous season. Plus, they held the biggest point lead at any given time, boasting an impressive 25-point advantage.
The team equaled the Premier League records for the most wins (32), the most home wins (18), and the most consecutive wins (18).
Building on their momentum from the previous season, Liverpool embarked on a 44-match unbeaten run in the league, marking the second-longest streak in top-flight history, surpassed only by Arsenal's 49-game run between May 2003 and October 2004.
Their unbeaten streak at home extended to three consecutive seasons making Anfield a nightmare for visitors. Honestly, I do not like seeing my team play there.
However, the Merseyside club concluded the season with 99 points, a record for Liverpool and the second-highest tally in English top-flight history, trailing only Manchester City's 100 points from two years prior.
Liverpool achieved the best start to a season in the history of Europe's top five leagues, securing 61 points from a possible 63 in the 2019-2020 season.
They extended that record to 79 points out of a possible 81, with 26 wins and one draw, before their first league defeat on 29 February 2020.
3. Chelsea's 40-Game Unbeaten Run
Following Roman Abramovich's takeover of Chelsea Football Club, a new era dawned at Stamford Bridge. The arrival of manager Jose Mourinho's help in a period of success transformed the club into a powerhouse of English football.
At the heart of this success was Chelsea's astonishing 40-game unbeaten run, which ran from 23 October 2004 to 29 October 2005. It is one of the longest unbeaten winning streaks in Premier League history.
Mourinho's appointment injected renewed energy and tactical brilliance into the Premier League. Chelsea's surge under his guidance broke the previously held by Arsenal and Manchester United, instantly establishing the Blues as a formidable team in English football.
With a star-studded lineup featuring big players such as John Terry, Frank Lampard, Didier Drogba, and many more, Chelsea showed sensational consistency during their unbeaten run.
They achieved an incredible feat by going nearly an entire year without a single defeat across two consecutive Premier League seasons.
The dominance of Mourinho's Chelsea was reflected in their back-to-back league triumphs in 2004-2005 and 2005-2006. Their ability to maintain an unbeaten streak for such a prolonged period showcased the team's mental character, tactical brilliance, and determination of their players.
With John Terry's commanding presence at the back and Frank Lampard's creative brilliance in midfield, Chelsea possessed a winning combination of defensive and attacking prowess.
The striking prowess of Didier Drogba added an extra dimension to their game, terrorizing opposition defenses and netting crucial goals.
4. Arsenal's 30-Game Unbeaten Run
In the early 2000s, Arsenal stood tall as a capable team in the Premier League, under the guidance of manager Arsene Wenger.
During this period, an interesting rivalry emerged between Wenger's Arsenal and Sir Alex Ferguson's Manchester United, as the two clubs vied for the English football title.
The Gunners possessed exceptional quality and consistency during the 2000-2001 and 2001-2002 seasons. Across both campaigns, Arsenal went on an impressive 30-game unbeaten run, making them one of the league's most dominant teams.
The peak of Arsenal's success during this period came in the 2001-2002 season when they clinched the Premier League title.
Under Wenger's stewardship, the squad boasted an array of exceptional players, including the likes of Ashley Cole, Patrick Vieira, and Thierry Henry, among others.
The Gunners' 30-game unbeaten streak was proof of consistently producing outstanding performances, both defensively and offensively.
With Ashley Cole killing the defense, Patrick Vieira dominating the midfield, and Thierry Henry spearheading the attack, Arsenal boasted a formidable lineup capable of dismantling any opposition.
Wenger's philosophy of stylish, and attacking football was phenomenal during this period. Their ability to control matches, dictate the tempo and show their technical abilities made them a force to be reckoned with.
5. Manchester City's 30-Game Unbeaten Run
Over the past decade, Manchester City has established itself as a dominant force in the Premier League, fueled by the backing of owners and manager Pep Guardiola.
Since their first league triumph in the 2011-2012 season, City has clinched the title six times, dominating English football. However, one of the seasons that stands out in the City's recent history: the 2017-2018 campaign.
During this season, the club went on an inspiring 30-game unbeaten run in the league. Guardiola's managerial skills transformed City into one of the best teams in the world.
What makes this feat even more impressive is that Manchester City won the Premier League title in both seasons across which their unbeaten streak extended.
The city coach's approach to the game, combined with a squad boasting extraordinary talent, made Manchester City virtually unstoppable.
The likes of Kevin De Bruyne, David Silva, Sergio Aguero, and a host of other exceptional players formed a unit that tore through opposition defenses with intelligent skills. I mean, they have been a joy to watch, and they are currently the biggest team in the world of football.
Conclusion
The Premier League has witnessed some incredible unbeaten runs throughout its history. Arsenal's legendary 49-game streak is actually the longest winning streak in Premier League history.
And Liverpool's impressive 44-match unbeaten, Chelsea's 40-game unbeaten run under Jose Mourinho's leadership was sensational.
Manchester City's 30-game unbeaten streak during the 2017-2018 season is also considered one of the top longest unbeaten runs in Premier League history.
Which team do you see surpassing Arsenal's legendary 49 games unbeaten run in the Premier League?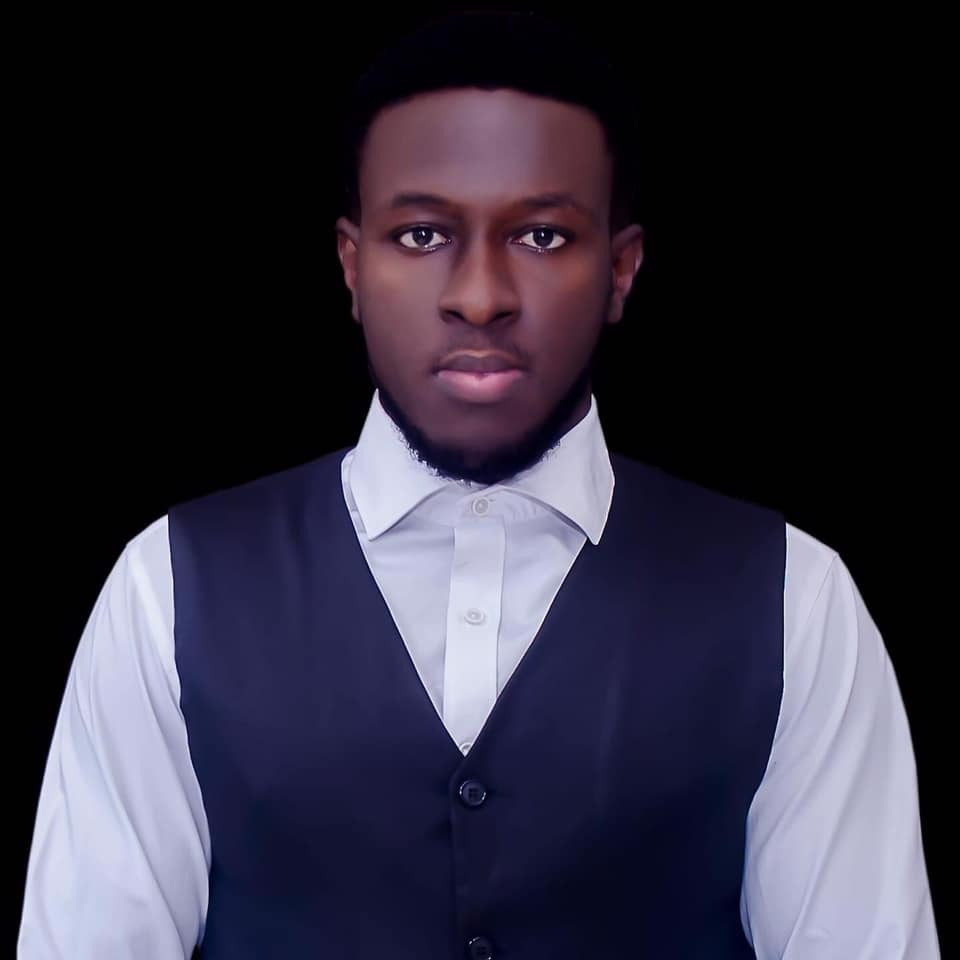 Kenneth is a an avid soccer follower, fan and writer. He is a consistent follower of the sport and is a fan of Chelsea FC.