The FIFA World Cup is considered to be the biggest tournament in football as players and fans anticipate this exciting competition. And in this post, I will be sharing information on the 2026 FIFA World Cup which you learn;
Host countries

Dates

Format

Stadiums

Final stadium
And lots more. Are you ready? Then, let's get started.
The 2026 FIFA World Cup
The FIFA world cup is a quadrennial international men's football competition in which the national teams of the FIFA member countries compete, and it will take place for the 23rd time from June to July 2026.
According to the report, 16 towns from three North American nations Canada, Mexico, and the United States jointly host the competition, and those are the countries where the 2026 World Cup will be played.
READ: 10 Best Soccer Documentaries Of All Time
And there will be a total of 60 matches played in the United States, including every game through the quarterfinals.  The other 10 matches will be played in Canada and Mexico, making a total of 80 matches.
The competition will have 48 teams instead of 32, making it the first FIFA world cup to be held by three different countries. In the 68th FIFA Congress's final vote in Moscow, the United 2026 bid prevailed over a challenge from Morocco.
However, the 2026 FIFA World Cup will be the first World Cup to have multiple countries hosting ( 3 ) since 2002.
Plus, Mexico will become the first nation to host or co-host the men's World Cup three times thanks to its prior hosting of the tournaments in 1970 and 1986.
Canada will be hosting or co-hosting the men's event for the first time while the United States last held the World Cup in 1994.
After the 2022 competition was held in November and December, the tournament resumed its customary northern summer schedule (June to July ).
2026 FIFA World Cup Format
A lot of changes are set to be done for the 2026 FIFA world cup which will be hosted by three teams, and the one major change is the competition format.
According to the report, the tournament's expansion to 40 teams was first proposed by Michel Platini, who was the president of UEFA at the time, in October 2013. 
FIFA President Gianni Infantino then proposed the same concept in March 2016. And on October 4, 2016, it was declared that the competition would be expanded from the original 32-team format.
However, here are the four expansion possibilities:
Expand to 40 teams (eight groups of five teams) – 88 matches

Expand to 40 teams (ten groups of four teams) – 76 matches

Expand to 48 teams (opening 32-team playoff round) – 80 matches

Expand to 48 teams (16 groups of three teams) – 80 matches
READ: How Much Does An MLS Player Make? (2023)
The decision to increase the tournament's format to 48 teams was made by the FIFA Council on January 10, 2017, after considering the other three choices.
The first phase of the competition will feature a group stage with 16 groups of three teams each, with the top two teams from each group moving on to a knockout round with 32 teams.
The total number of games played will rise from 64 to 80 under this format, while the number of games played by the winners stays at seven, the same as it was with 32 teams.
To make up for the additional knockout round, each team will play one fewer group match than they would have under the previous structure.
Moreover, the competition will be finished in 32 days, much like previous 32-team tournaments.
However, there is still time to amend the sixteen three-team group format; it could become twelve four-team groups or two sets of six four-team groups, which would be equivalent to two sets of the 1982–1994 tournament format.
The prospect of conspiracy in the most recent group games has given rise to grave concerns, which have led to this reappraisal.
The number of games would increase from 64 to 104 under this system, and the number of games played by finalists would rise to eight.
There would still be three group matches for each team, as well as an additional knockout round encounter.
Initially, the European Club Association, Liga Nacional de Fútbol Profesional (La Liga) head Javier Tebas, and former German national team coach Joachim Löw all rejected the idea of enlarging the World Cup.
They said that the number of games being played was already at an intolerable level and that increasing it would lower the standard of the games being played.
They further claimed that the decision to let more nations compete in the World Cup was made for political purposes because Infantino utilized that pledge to gain his election.
The use of a three-team group stage with two teams moving on was also considered to dramatically enhance the likelihood of collusion between teams, as demonstrated in past World Cup group matches, most notably the 1982 Shame of Gijón.
READ: How Many Red Cards Does Lionel Messi Have? (Updated)
Additionally, FIFA's chief technical officer Marco van Basten proposed the use of penalty shootouts to prevent ties during the group stage; while this would partially (though not entirely) mitigate the increased risk of collusion, it would also introduce the possibility of a team choosing to intentionally lose a penalty shootout to eliminate a rival.
2026 FIFA World Cup Stadiums
FIFA announced the sixteen host cities on June 16, 2022, dividing them into three geographical regions: the Western Division, which includes Vancouver, Seattle, San Francisco, Los Angeles, and Guadalajara (5 cities);
The Central Division, which includes Kansas City, Dallas, Houston, Atlanta, Monterrey, and Mexico City (6 cities); and the Eastern Division, which includes Toronto, Boston, New York City, Philadelphia, and Miami (5 cities) (2 in Canada, 3 in Mexico, and 11 in the United States).
Also, FIFA and a research team from the University of Tennessee and Michigan State University have plans to replace the permanent artificial turf fields in eight of the sixteen selected stadiums with grass.
Dallas, Houston, Atlanta, and Vancouver are four locations that have indoor stadiums with retractable roof systems and all have climate control.
Although both Canada and the United States have stadiums specifically designed for soccer, only Nashville's Geodis Park has the necessary 40,000 seats required by FIFA (Toronto's candidate venue, an MLS stadium, is being enlarged from 30,000 to 45,500 for this event).
However, several stadiums, including Lumen Field in Seattle, Gillette Stadium in Foxborough, and Mercedes-Benz Stadium in Atlanta, are utilized by both NFL and MLS clubs.
All Canadian and American stadiums have frequently hosted soccer matches and were built to accommodate that sport, despite being primarily used for gridiron football. American stadiums have hosted National Football League (NFL) teams, and Canadian stadiums have hosted the Canadian Football League (CFL).
In addition to Bonn (West Germany, 1974), Tokyo (Japan, 2002), Ottawa, and Washington, D.C. are the other capital towns that were not chosen to host World Cup matches. México City is the only capital of the three host nations that was chosen as a venue site.
READ: 10 Fattest Football Players In The World
Due to the deteriorating condition of FedEx Field, a candidate for the host city, Washington paired its bid with that of neighboring Baltimore, which was also unsuccessful.
Hence, here is the list of the 16 stadiums that will host the 2026 FIFA World Cup game including their capacity.
Azteca stadium – 87,523 capacity

Metlife stadium – 82,500 capacity

AT&T Stadium – 80,000 capacity

Arrowhead Stadium – 76,416 capacity

NRG Stadium – 72,220 capacity

Mercedes Benz Stadium – 71,000 capacity 

Ofstafium – 70,240 capacity

Lincoln Financial Field – 69,796 capacity

Lumen Field – 69,000 capacity

Levis Stadium – 68,500 capacity

Gillette Stadium – 65,867 capacity

Hard Rock Stadium – 64,767 capacity

BC Place – 54,500 capacity

Estadio BBVA – 49,850 capacity

Estadio Akron – 49,850 capacity

BMO Field – 30,000
2026 FIFA World Cup Final Stadium
Metlife Stadium will host the 2026 FIFA World Cup final including group stage, and knock-out games. 
MetLife Stadium is a multi-use stadium located at the Meadowlands Sports Complex in East Rutherford, New Jersey, about 8 kilometers (5 miles) west of New York City.
The New York Giants and New York Jets of the National Football League call it home as It was opened in 2010 to replace Giants Stadium (NFL).
MetLife Stadium was the most costly stadium ever built in the United States with an estimated cost of $1.6 billion.
And in terms of fact, the Environmental Protection Agency ( EPA ) rated MetLife Stadium the "Greenest Stadium" in the NFL in 2009, and also, the Stadium Business Summit rated MetLife Stadium as "Stadium of the Year" in July 2017.
With that said, you've come far with me learning about the 2026 FIFA World Cup as we look forward to this exciting tournament.
For now, that's the information I have about the tournaments, and I will later update this post with more information like the 2026 FIFA World Cup ticket price.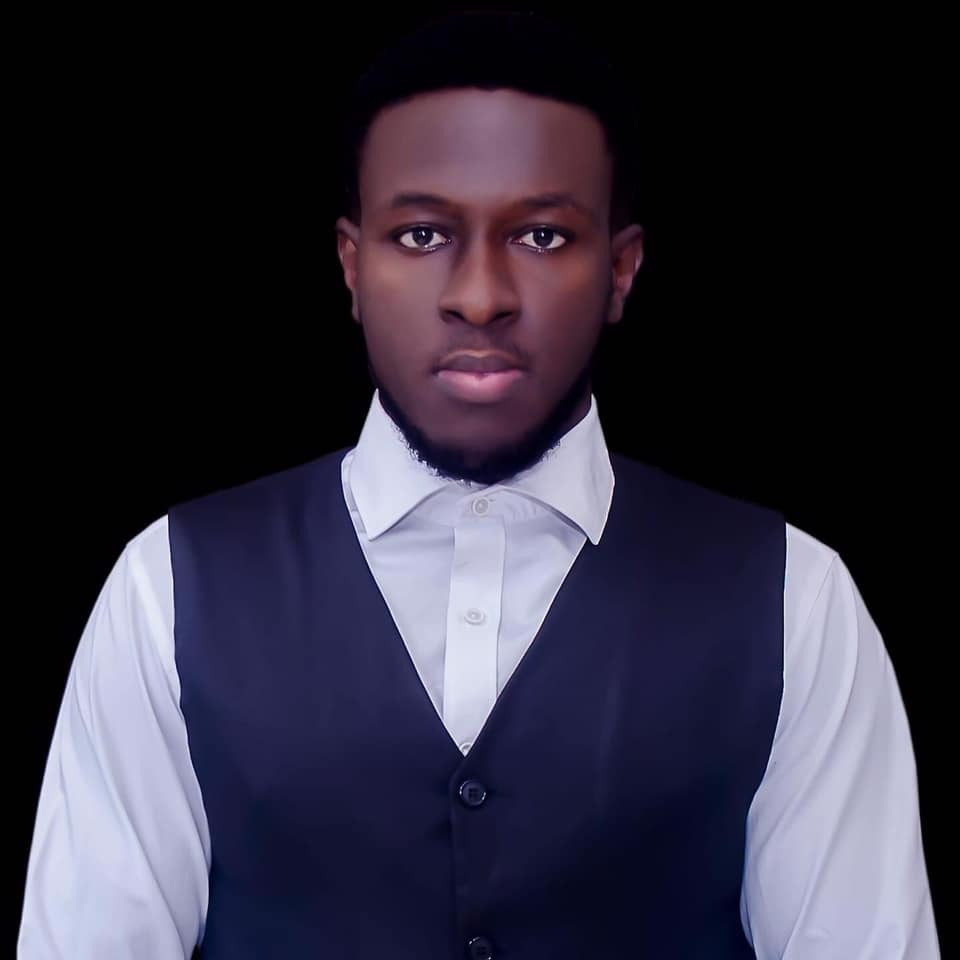 Kenneth is a an avid soccer follower, fan and writer. He is a consistent follower of the sport and is a fan of Chelsea FC.