In this post, I will be discussing some of the greatest Norwegian footballers of all time. And you will learn about each player:
Appearance
Goals
Titles
Teams that they play for
And lots more. Let's meet the legends.
1. John Arne Riise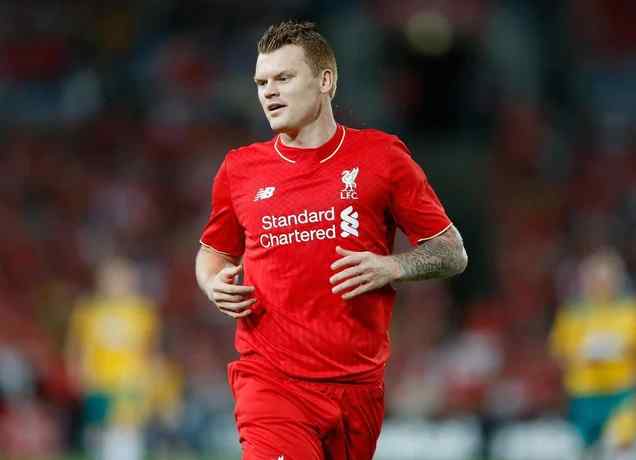 John Arne Semundseth Riise is a former Norwegian professional football player who is currently the manager of Toppserien Club Avaldsnes.
He is mostly loved for his versatility, and he has proven himself as a great left-back and left midfielder on his day in his career.
His impressive track record includes holding the record for the most appearances for the Norway national team with 110 caps. He was part of the Norway squad for UEFA Euro 2000, but he did not feature in the tournament.
However, Riise's international career ended in 2013 after netting 16 goals for his country. He also enjoyed a successful seven-year stint with Liverpool in the English Premier League, winning different titles like the UEFA Champions League title in 2004-2005 before he joined Roma in 2008.
READ: 10 Best French Players Of All Time
2. Thorbjørn Svenssen
Ole Thorbjørn Svenssen a  former Norwegian footballer who holds the impressive record of 104 international games for Norway, plus captaining the team in 93 of those matches.
He was one of the pioneers in reaching the milestone of 100 international appearances for his country. Svenssen also had the honor of representing Norway at the 1952 Summer Olympics.
At the club level, he spent his entire career in his hometown team, Sandefjord. He was a formidable central defender, tall, and possessed great strength.
Despite his long spell with Sandefjord spanning 22 seasons, he never won any major trophies, although the team finished as runners-up in the league in 1955-56.
Svenssen did, however, have two opportunities to lift the Norwegian Cup, but both times ended in disappointment as his team came up short in the finals of 1957 and 1959.
In all, his reliable and solid performances at the back earned him the fitting nickname "The Rock" or "Klippen" in Norwegian.
3. Henning Berg
Henning Stille Berg is a Norwegian football legend, who has had a career as both a player and manager. From 1988 to 2004, he made his mark in the Premier League, clinching titles with Blackburn Rovers and Manchester United and becoming the first player to achieve such a feat in the league's history.
Prior to his success in Europe, Berg showcased his skills in his homeland, playing for Vålerenga and Lillestrøm. However, his football journey concluded in the Scottish Premier League with Rangers.
He proudly represented Norway at the international level, earning 100 caps and scoring nine goals for his country. Berg dived into management in 2005, taking charge of Lyn and later Lillestrøm.
In a surprising turn of events, he returned to Blackburn as manager in 2012 but was unfortunately sacked after a meager 57 days in the role.
However, in January 2014, he found success as the coach of Legia Warsaw, leading them to triumph in the Ekstraklasa and the Polish Cup.
He then managed Videoton and Stabæk before moving to Cyprus, where he guided Omonia to their first championship in over a decade.
READ: The 10 Best Brazilian Soccer Players Of All Time
In June 2022, Berg was appointed as the new coach of Pafos FC, embarking on yet another exciting chapter in his managerial career.
4. Erik Thorstvedt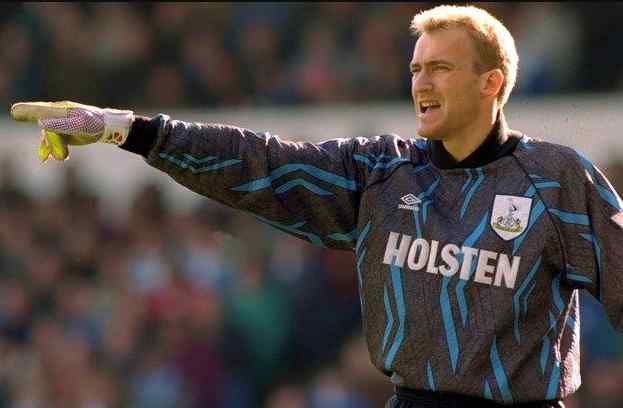 Erik Thorstvedt is a famous Norwegian goalkeeper that had a remarkable career both at the club and international levels. With 97 caps, he played a crucial role as the starting goalkeeper for the Norwegian national team in the 1994 FIFA World Cup.
During his club career, Thorstvedt played for clubs such as Viking, Eik-Tønsberg, Borussia Mönchengladbach, IFK Göteborg, and Tottenham Hotspur.
He became the first Norwegian to win the FA Cup with Tottenham in 1991, and he was also the second Norwegian to grace the Premier League.
According to reports, during his time at Tottenham, Thorstvedt resided in the town of Hoddesdon in Hertfordshire. Unfortunately, back injuries forced Thorstvedt into retirement in 1996.
After his retirement, he became a goalkeeping coach for the Norwegian national team and briefly served as the Director of Football at Viking.
Additionally, he pursued a successful career as a TV pundit and commentator for various channels, including hosting the Royal League matches on TVNorge.
Thorstvedt even ventured into reality TV as the coach of Tufte IL, earning him the prestigious Se og Hør readers' TV personality of the year award.
He hosted a weekly football show called "Matchball Mandag" on TV2, where he offered a humorous take on games played in the Norwegian top division. That said, Erik Thorstvedt's journey is an impressive array of achievements and contributions to the world of football.
5. Morten Gamst Pedersen
Morten Gamst Pedersen was a talented Norwegian midfielder, and I would say that he enjoyed a fruitful career in professional football.
He kick-started his journey with Tromsø before making a move to the English club, Blackburn Rovers, where he amassed an impressive total of 349 appearances between 2004 and 2013. After his spell at Blackburn, he moved to Turkey, joining Karabükspor.
In 2014, Pedersen returned to Norway and signed with Rosenborg. His time with Rosenborg proved fruitful, as he won the 2015 Tippeligaen title and the 2015 Norwegian Cup. A year later, in February 2016, Pedersen made a return to Tromsø, signing a one-year contract.
However, at the international level, Pedersen showcased his skills for the Norwegian national team, earning over 80 caps and netting 17 goals. His consistent appearances for the national team came to an end in August 2012 when he was excluded from selections.
Overall, Morten Gamst Pedersen's career path has been marked by some incredible achievements and contributions, making him one of the famous Norwegian football legends.
READ: Ranking Mexico's 10 Best Soccer Players Of All Time
6. Steffen Iversen
Steffen Iversen is a former Norwegian professional footballer and current player-manager for Trygg/Lade.
He started his career at Rosenborg, winning two Norwegian league championships, before moving to Tottenham Hotspur in 1996. Iversen scored 54 goals for the club in seven years and won the League Cup.
He later returned to Norway, playing for Vålerenga and Rosenborg, where he won two more league titles.
He also had a brief spell at Crystal Palace before retiring in 2014. Not only that but he was capped 79 times for the Norwegian national team and scored 21 goals, including the match-winning goal against Spain in the group stage of UEFA Euro 2000.
Even his father, Odd Iversen, was also a famous Norwegian footballer and one of the country's all-time leading scorers.
7. Tore André Flo
Tore André Flo is a highly accomplished former Norwegian footballer, and he has left an incredible mark in the game.
With 76 caps and 23 goals for the Norwegian national team, Flo participated in tournaments such as the 1998 FIFA World Cup and UEFA Euro 2000.
He made his name in Norwegian football history by scoring the crucial goal that helped Norway defeat Brazil 2-1 and advance to the second round of the 1998 World Cup.
Flo's club career began in Norway, playing for Sogndal, Tromsø, and Brann in the Tippeligaen. He then moved to England to join Chelsea.
After making a great impact with Chelsea, Flo moved to Rangers for a staggering £12 million, making him the most expensive Norwegian player at the time. He also played for Sunderland, Siena, Vålerenga, and Leeds United before retiring in March 2008.
However, Flo couldn't resist the game interest and made two comebacks, first with Milton Keynes Dons in November 2008 and later with his former club Sogndal in March 2011.
After announcing his retirement for the third time in August 2012, Flo reunited with Chelsea as a member of their coaching staff.
His contributions to both the Norwegian national team and various clubs have solidified his legacy as one of the greatest Norwegian footballers of all time.
READ: 10 Best Soccer Players Who Wear Number 10 
8. John Carew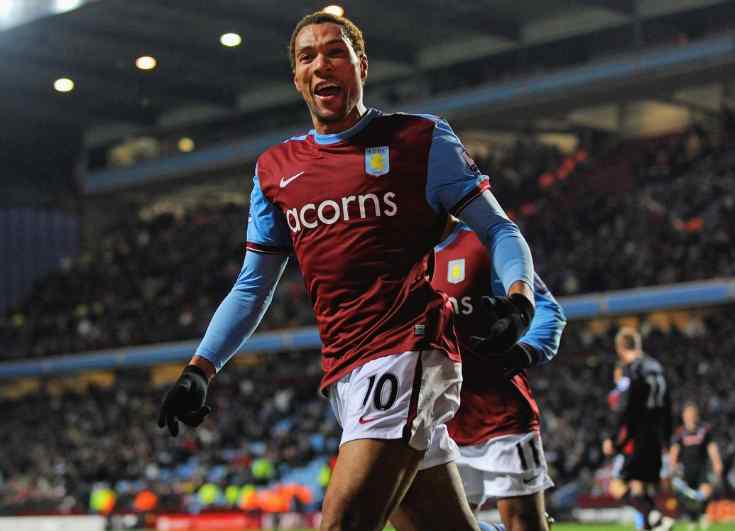 John Alieu Carew is a former professional footballer and current Norwegian actor who has been hired by the Norwegian Football Federation until the end of 2024 to work with children and youth.
However, he will serve his prison sentence with an electronic ankle tag. Carew had a successful career as a forward and played for several clubs, including Vålerenga, Rosenborg, Valencia, Beşiktaş, Lyon, and Aston Villa.
At Aston Villa, he had great seasons, scoring crucial goals and becoming the top scorer in the 2007-2008 season. He also had a loan spell at Stoke City and later joined West Ham United.
Carew made 91 appearances for the Norway national team, scoring 24 goals. He was part of the players that represented Norway in the 1998 FIFA World Cup and UEFA Euro 2000. In fact, his debut made him the first black player to represent Norway. He has pursued a career in acting and has made appearances in films and TV shows.
9. Ole Gunnar Solskjær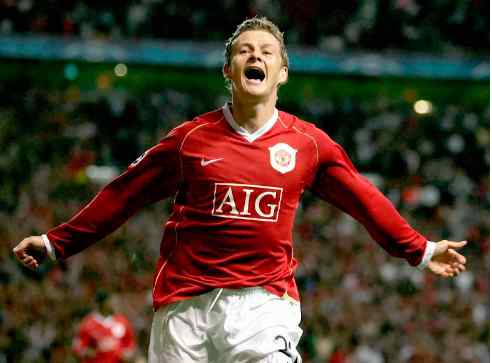 Ole Gunnar Solskjær is a former Norwegian football player and manager. He began his career in Norway with Clausenengen and then moved to Molde, where he helped the team secure a second-place finish and qualify for the UEFA Cup.
In 1996, Solskjær joined Manchester United for a transfer fee of £1.5 million. During his playing days, he is known as the "Baby-faced Assassin," he played 366 games for United and scored 126 goals.
Solskjær was loved for his ability to come off the bench and score crucial late goals. His most memorable moment came in the 1999 UEFA Champions League final, when he scored the winning goal in added time, helping United secure the treble.
However, a knee injury in 2003 ended his playing career, and he retired in 2007. Solskjær remained at Manchester United in different roles and also managed Molde and Cardiff City.
In 2018, he became the caretaker manager of Manchester United and later signed a permanent three-year contract.
Despite reaching the 2021 UEFA Europa League final, Solskjær was sacked by the club in November 2021 due to poor performances.
READ: Top 15 Players With The Most Free Kick Goals 
10. Jørgen Juve
Jørgen Juve was a versatile former Norwegian player who is talented. Primarily, he was known as a football player, he played as a striker for Lyn and had a brief spell at FC Basel in Switzerland.
Juve achieved amazing success, earning 45 caps for the Norway national team and becoming the highest-scoring player in Norwegian history with an impressive tally of 33 goals in just 45 games.
His leadership skills were clearly seen as he captained the Norway team to an Olympic bronze medal in the 1936 Summer Olympics.
In addition to his football career, Juve pursued other interests, including working as a journalist for prominent newspapers such as Dagbladet and Tidens Tegn. He also ventured into non-fiction writing, authoring several books.
However, Juve's multidimensional accomplishments and contributions to various fields make him a famous figure in Norwegian football and media history.
Yeah!
There you have the greatest Norwegian footballer of all time, they are legends, and the most famous.
However, Norway might not have produced players like Lionel Messi or Cristiano Ronaldo, but they have that in the making with Erling Haaland who is extremely doing well with Manchester City, in the Premier League. Currently, he is the best Norwegian footballer in the world.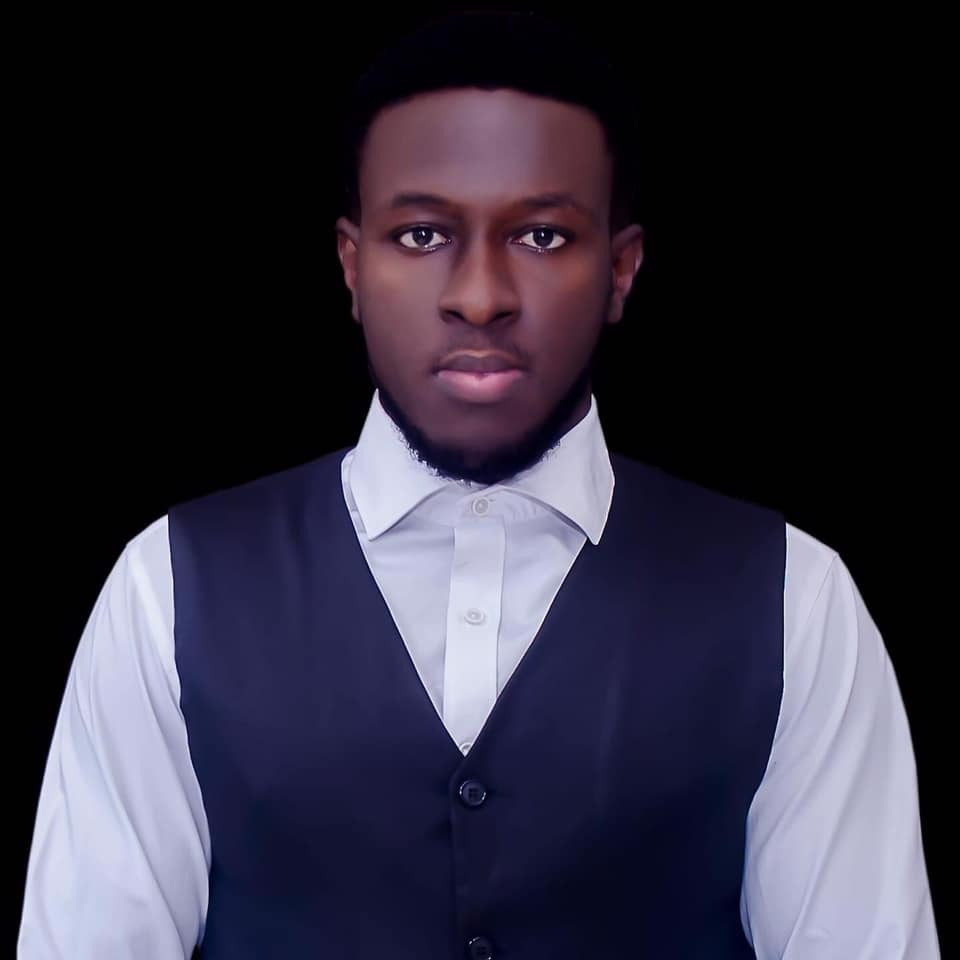 Kenneth is a an avid soccer follower, fan and writer. He is a consistent follower of the sport and is a fan of Chelsea FC.