This post provides a list of the most loved football players of all time. Some players just steal our hearts In the game. You know, the ones who make you cheer, cry, and feel like you're part of something special.
They're not just really good at kicking the ball; but the kind of people you'd want to meet in real life because they seem so awesome. That said, Here are the top 10 most-loved players of all time:
Pele
Roberto Baggio
Ronaldo Nazario
Andres Iniesta
Francesco Totti
Ronaldinho
Gianluigi Buffon
Carles Puyol
Iker Casillas
Kante
Let's have fun.
READ ALSO: Top 10 Most Hated Soccer Players of All Time
1. Pele
Pele is a football icon when it comes to the history of the game. Even if you're a die-hard fan of Messi or Ronaldo, you can't help but admire the magic that Pele brought to the beautiful game.
Pele dominated the game for 12 years without rivalry, winning the World Cup three times. He also scored over a thousand goals, a feat that seems almost superhuman, and no one has come close to breaking these records.
But it's not just about the numbers, In his prime, he was an international hero. He is as famous and loved as Muhammad Ali and Nelson Mandela.
In Brazil, he was a superhero, so beloved that when European clubs tried to sign him, the president of Brazil said, "No way!".
Pele was declared a national treasure, and he stayed put, continuing to bring joy to soccer fans in Brazil and around the world. Even today, when you think of the most loved soccer players ever, Pele's name comes first. He's a symbol of the joy and passion that soccer brings to our lives.
2. Roberto Baggio
Roberto Baggio is one player who embodies peace, both on and off the field. They call him the "Little Buddha" not because he's a pint-sized player, but because of his kind and noble personality. Baggio was the kind of guy you'd want as a friend, both in the game and in your everyday life.
In 1994, something happened that would have broken most players: he missed a crucial penalty kick in the World Cup final against Brazil. But it didn't make people love him any less. That's the kind of respect and adoration Baggio had earned in Italy.
Back in 1990, he nearly carried Italy to the World Cup semifinals almost single-handedly, and even though they were defeated by Argentina in a penalty shootout, Baggio's star was rising.
What makes Baggio stand out among the most loved players of all time is that he didn't stick to just one club. In a world where loyalty to a single team is rare, Baggio played for more than a quarter of the teams in Serie A, Italy's top league.
And every fan of every team loved him. Sure, he had a bit of a rough patch after the 1994 World Cup, but he roared back to life in Euro 2000.
It was a comeback that had Italy buzzing with excitement. Unfortunately, the coach didn't include him in the final squad, a decision that still riles up Italy's football fans.
Baggio's legacy is about the peace, love, and passion he brought to the game, making him one of the most beloved figures in Italian football history
READ ALSO: 7 FC Porto Best Players Of All Time (2023)
3. Ronaldo Nazario
When you think about the most beloved football players, Ronaldo Nazario is right up there with the best. But what's shocking about this guy is the teams he played for.
I mean, we're talking about teams that absolutely hate each other, and yet, Ronaldo managed to keep his popularity intact.
He played for Barcelona and Real Madrid, two teams that have one of the fiercest rivalries in football. And he scored goals against both of them.
Ronaldo also wore the jerseys of both Inter and AC Milan, and not only did he play for both, but he also scored in the Milan Derby for both teams.
In the 2002 World Cup final, Ronaldo broke the hearts of every German football fan, scoring two goals. And regardless, he remained a fan favorite all around the world. They even called him "The Martian" because he seemed like he was from another planet with his incredible skills.
4. Andres Iniesta
You know, in the world of soccer, some players just have that special touch that makes everyone love them. Andres Iniesta is one of those players, and he's got a remarkable story that'll warm your heart.
First of all, this guy scored the winning goal for Spain in the 2010 World Cup final. That's the thing of dreams, and It's no wonder he's considered one of the most loved soccer players ever.
Off the field, Iniesta was kind of shy and reserved. You wouldn't guess it from his magical moves on the football pitch, though.
Even Real Madrid diehard fans at the Santiago Bernabeu, the home of their arch-rivals, would give Iniesta a standing ovation. That's how much they respected his talent.
Iniesta spent his entire 16-year career with one club, Barcelona. It's almost unheard of these days when players hop from club to club.
He helped his childhood club win everything there was to win, and when he finally decided it was time to move on, he chose to go to Japan, just so he wouldn't have to face Barcelona in any tournaments. That's loyalty taken to a new level.
READ ALSO: Top 10 Hottest Single Football Players In The World
5. Francesco Totti
Talking about football legends, there's one name that rings loud and clear, Francesco Totti. He's the kind of player who not only grabbed the hearts of Roma fans but also became a symbol of loyalty and love for the game.
Totti spent his entire career at AS Roma. That's like being the prince of a city and choosing to reign in your kingdom rather than seeking the glitz and glamor of bigger clubs.
Many giants of football tried to lure him away, but he resisted every temptation. Real Madrid, during their "Galácticos" era, came knocking, but Totti stayed put.
He could have gone elsewhere and won all the individual and team awards he deserved, but he valued loyalty above all else.
In 2006, he was part of the Italian national team that won the World Cup. It was a fairy tale ending for a player who had given his heart and soul to the game.
6. Ronaldinho
If you say you're a football fan and you don't love Ronaldinho, you might want to rethink that claim. This guy is the definition of football magic, and his story is nothing short of amazing.
Growing up in extreme poverty, facing hardships that most of us can't even fathom. That was Ronaldinho's childhood, but he didn't let those tough times steal his smile.
As a footballer, he reached the pinnacle of success and kept a smile on his face throughout his career. The joy he brought to fans all over the world was something huge.
Even diehard Real Madrid fans had to stand up and applaud when Ronaldinho, in a Barcelona jersey, tore through Madrid's defense and handed them a 3-0 defeat at Santiago Bernabeu.
That's the kind of impact he had on the game. Ronaldinho won La Liga and the UEFA Champions League with Barcelona, not to mention the Ballon d'Or award.
And let's not forget his performance in the 2002 World Cup with Brazil. The way he played the game earned him the nickname "The Poet of Football."
READ ALSO: Upcoming Talents Set to Dominate the Premier League
7. Gianluigi Buffon
Let's talk about Gianluigi Buffon, or as fans call him, Gigi Buffon. In an era where players often change clubs like they change shirts, Buffon remained true to Juventus.
He stood by the club even when they were relegated to Serie B, the second division of Italian football, and spent almost his entire playing career in Turin, except for one season when he wore the jersey of Paris Saint-Germain.
Buffon's commitment to his club, his enduring excellence on the field, and his endearing personality have made him one of the most beloved football players of all time. It's not just his incredible saves but also his leadership and sportsmanship that fans cherish.
8. Carles Puyol
Carles Puyol practically had fans all over the world bowing down to him, and there's a good reason for that. He was a fearless defender, the kind of guy who'd put his body on the line for his team. But he was all about morals on the field.
Here's a classic example: during one of the most intense El Clásico matches in recent memory, when Gerard Pique wanted to waste some time, Puyol wasn't having any of it. He barged into Pique to get the game going.
Puyol was also one of those rare one-club players as he spent his entire career with Barcelona, winning every possible trophy with the Blaugrana.
In 2011, during the UEFA Champions League final, Puyol, the team captain, allowed Eric Abidal, who had just recovered from cancer, to lift the trophy. It was a gesture that acknowledged Abidal's fighting spirit and showed the world the kind of leader Puyol was.
READ ALSO: Top 10 Best Serie A Defenders of All Time
9. Iker Casillas
Iker is unquestionably one of the most cherished football players in history. Rarely did he engage in disputes with referees, and he consistently displayed respect towards his opponents
In an age when tempers can flare, he was a calming presence, reminding us all that sportsmanship is just as important as winning.
Casillas was a key part of Spain's golden generation that conquered football from 2008 to 2012. They won two consecutive European Championships and the World Cup during that time.
It wasn't just his skill between the posts that made him a fan favorite, but the way he carried himself, with humility and grace.
But his time in Real Madrid, the club where he became a legend, had a bittersweet ending. A season-long dispute with then-manager Jose Mourinho left Casillas on the sidelines, and he was considered surplus by Los Blancos.
It was a heartbreaking moment when he tearfully bid farewell to the club in his last press conference as a Madrid player.
10. N'Golo Kante
N'Golo Kanté is a player who's almost impossible not to love. He's got this modest and kind personality that just makes everyone around him happy.
Seriously, there's no way you can meet this French midfielder and not wish him all the best. What sets Kanté apart is his gentlemanly attitude, his simplicity, and his smile. He's not the kind of guy who boasts or brags; he just quietly goes about his business on the field and off it.
You see, Kanté's smile isn't just about showing off his pearly whites; it's a symbol of the joy and positivity he brings to the game. In a world where footballers can sometimes get caught up in the drama, he's a breath of fresh air.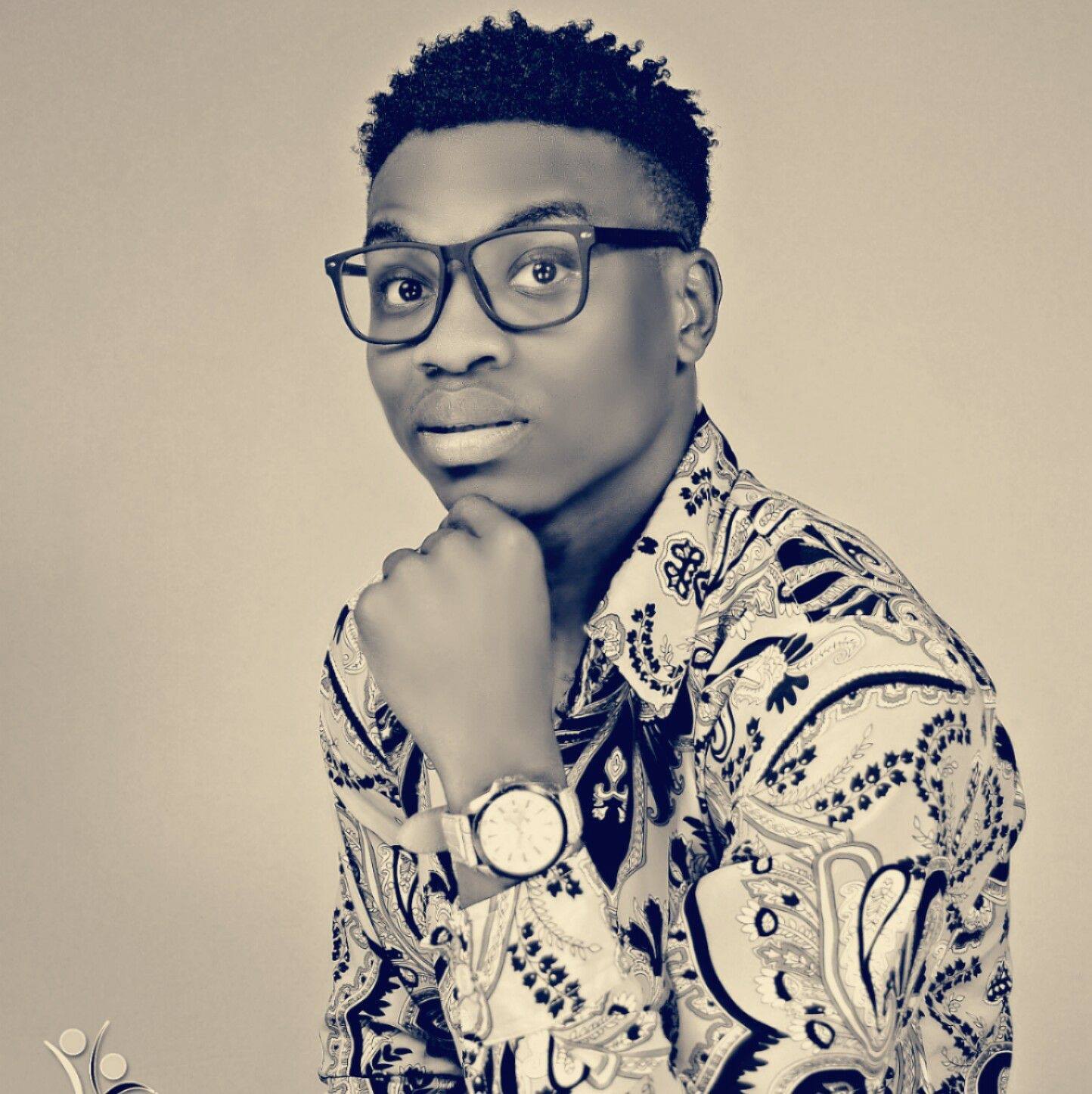 Pataka is a consistent and avid follower of the round leather game. He communicates his passion by editing soccer posts for various soccer platforms.