This post provides the top 10 most hated football players of all time. Soccer, often referred to as "the beautiful game," is a sport that unites fans from around the world with its passion, skill, and excitement.
In between, there have been players who, for one reason or another, have found themselves on the receiving end of less-than-enthusiastic opinions.
Lately, I ventured on a mission to discover who these players are, surveying football fans to discover the top 10 most hated soccer players of all time. As a result of the survey conducted, here are the most hated football players ever;
Marco Materazzi
El Hadji Diouf
Sergio Ramos
Diego Maradona
Pepe
Diego Costa
Luis Suarez
Joey Barton
Zlatan Ibrahimovic
Mario Balotelli
Let's learn about the reasons for disliking these players.
READ ALSO: Sadio Mane Net Worth, Salary, Wife, and Others – 2023
1. Marco Materazzi
According to a fan, he dislikes Materazzi for what he did during the 2006 FIFA World Cup Final. In the middle of the game, there's a moment that everyone remembers, Zinedine Zidane, one of the greatest soccer players ever, headbutts Marco Materazzi.
So, what led to this moment? Materazzi said some mean stuff to Zidane about his mom and sister. That made Zidane furious, and he headbutted him.
That's a big no-no in football, and Zidane got a red card and had to leave the game. However, both players had different stories about what happened. Materazzi said Zidane offered him his jersey sarcastically, and he responded with an insult.
Zidane said Materazzi insulted his family. The media went wild with this story, especially in the UK. They made some serious claims about Materazzi, and FIFA punished him with fines and a suspension.
Even though time has passed, Zidane still doesn't regret his headbutt. He said he couldn't live with himself if he had helped France win after what happened.
2. El Hadji Diouf
El Hadji Diouf's career stirred up quite a bit of controversy in soccer which has often landed him in hot water. While playing for Sochaux, he got into a series of minor troubles, including driving without a license and being involved in a car crash.
As a result, French courts sentenced him to do community service. Now, fast forward to his Premier League days in England.
In 2002, while warming up as a substitute for Liverpool, he was accused of spitting at West Ham United fans, but the police found no solid evidence.
A year later, during a UEFA Cup quarter-final, he spat at Celtic fans, and his club fined him, UEFA banned him for two matches, and he got charged with assault. After initially pleading not guilty, he was fined £5,000.
He was also charged for spitting at an 11-year-old Middlesbrough fan while on loan to Bolton, and later, he spat in the face of Portsmouth player Arjan de Zeeuw.
In 2009, Diouf was questioned by the police for allegedly making a racial slur to a ball-boy during a match at Everton.
He defended himself, claiming the ball-boy treated him like a dog and that Everton fans were racially abusing him. The police found no evidence to support his claims.
In Scotland, he had altercations with Celtic captain Scott Brown and got himself sent off during a Scottish Cup match, leading to fines and warnings from the Scottish Football Association.
He was also arrested in Manchester after a nightclub brawl, controversies involving offensive gestures toward fans, and even a bizarre incident where he taunted an injured player on the pitch.
El Hadji Diouf was an interest in drama and controversy, making headlines for all the wrong reasons throughout his career.
READ ALSO: 16 Tallest Soccer Players In The World
3. Sergio Ramos
Sergio Ramos is not your usual good guy on the field, and his behavior has earned him some not-so-nice tags. First off, Ramos introduced a new term to the soccer dictionary "criminal pantomime."
That's because Ramos is known as the dirtiest player in Real Madrid's history and one of the most hated soccer players In the world. One thing you can't ignore is his record for red cards in La Liga.
He's got the most, and since he's still got some years before retirement, it's a safe bet that this number will keep going up.
Ramos has a reputation for being a stubborn and violent guy, and he's not exactly known for being Mr. Nice on the field.
He is known for making nasty tackles, and his behavior towards both his teammates and players from other teams can be downright obnoxious. So, while he might be a handsome player, Sergio Ramos isn't exactly winning any popularity contests in the game.
4. Diego Maradona
Diego Maradona is one of the greatest players in football history but his legacy isn't without its controversies. It all goes back to the 1986 World Cup when Maradona scored a goal against England that's now famously known as the "Hand of God" goal.
It caused England's elimination, and you can imagine that didn't sit well with the English football fans. Off the field, Maradona battled addiction for many years and displayed some strange behaviors.
He often spoke in a way that sounded, well, a bit immature. And during his time as a coach, he even showed flashes of violence.
READ ALSO: 7 FC Porto Best Players Of All Time (2023)
5. Pepe
Pepe has all the skills needed to be a legendary defender. But there's a big problem. Pepe's bad reputation in football is because of his morals and behavior that often make you pull back.
In fact, some would argue that he's even worse than Sergio Ramos when it comes to ugly gestures on the field. One of his infamous moves is knocking down an opponent and then kicking them.
Not exactly the kind of thing you want to see in the game. It's a real shame because Pepe has all the potential to be a great player, but his behavior has held him back.
6. Diego Costa
Diego Costa's career has been filled with goals and drama, making him a player you either love or hate. While Costa had the skills, his temperament was a whole different story.
He's been involved in some ugly incidents on the field, like biting, stamping, and assaulting opponents. These actions led to long suspensions that kept him off the pitch for extended periods.
Shortly after joining Chelsea, Costa faced charges from the FA for a stamp on Liverpool's Emre Can during a League Cup semi-final.
It earned him a three-match ban, but that was just the beginning of his controversial Premier League career. In a memorable derby match against Arsenal, Costa got into some heated disputes.
He appeared to slap Laurent Koscielny and got involved in a brawl with the French defender. But the real controversy came when he clashed with.
Arsenal's Gabriel, which led to Gabriel's red card. At the time, Costa escaped punishment, but later, the FA charged him and handed him another three-match ban.
READ ALSO: Top 10 Loudest Football Stadiums In The World
7. Luis Suarez
It's no surprise that Luis Suarez is considered one of the most hated players in football. He is a controversial and divisive figure in the game.
One time, while playing for Ajax, he bit an opposing player's hand. And then, in the 2014 World Cup, while representing Uruguay, he bit Giorgio Chiellini during a match against Italy. These incidents led to lengthy suspensions.
In the 2010 World Cup quarter-final against Ghana, Suarez deliberately used his hand to block a goal-bound shot on the goal line.
He got sent off for it, and although he stopped Ghana from winning with that move, it was seen as one of the dirtiest and most offensive acts in football history. But perhaps the most concerning aspect of Suarez's behavior is his racism.
He's been involved in multiple times where he made racist remarks and insults, especially against black players like Patrice Evra.
8. Joey Barton
Seriously, there's no one out there who can rival his position as a football pitch criminal. Barton's temper on the field is legendary, and it's not for the right reasons.
He's collected numerous red cards during his career, and his rap sheet is filled with extremely violent tackles that have left opponents injured.
However, no matter how many infractions he committed, it didn't seem to faze him, and he kept on with his rough play.
The truth is, football fans couldn't stand Barton's attitude. He was quick to lose his temper, and nobody had any respect for him because of his bad behavior. Even the greats of the game and the pundits in football didn't have a good word to say about him.
READ ALSO: Top 10 Largest Stadiums In Germany
9. Zlatan Ibrahimovic
Zlatan Ibrahimovic is in a bit of a love-him-or-hate-him situation as he is a player known for his larger-than-life personality both on and off the pitch.
Some people might find his confidence and behavior too arrogant, but there are also plenty of fans who love his swagger and charisma.
Ibrahimovic isn't one to hold back. He's been known to speak his mind, and sometimes that means criticizing coaches, teammates, or opponents.
It's led to examples where his behavior comes across as disrespectful or provocative. Many fans argue that his unshakable confidence is a big part of what makes him such a successful player.
They believe that his self-belief is a crucial ingredient in his game. In the end, it all comes down to personal opinion.
READ ALSO: 8 Amazing Players Who Moved From Arsenal To Man City
10. Mario Balotelli
Balotelli is a complex character, but he's also one of the mentally toughest footballers out there. Looking at his impressive list of clubs, AC Milan, Inter Milan, Manchester City, and even Liverpool, just to name a few.
Most managers who've worked with him and the players who've shared the field with him will tell you that he never quite reached his full potential, and it all boils down to his attitude.
Balotelli is a provocative figure, and he knows exactly how to get under the skin of opposition players and rile up the crowds in the stadium. His celebrations in big games and occasional tantrums on the pitch are all part of his unique personality.
He's never been one to apologize for being himself, but his actions have made him a lot of enemies throughout his career.
Even from his teenage days, when he was granted Italian citizenship, he faced racist and abusive remarks for no reason.
One notable incident goes back to a match between Juventus and Inter Milan in 2009 when he was subjected to critical chants throughout the game. During Euro 2012, he was again targeted by fans, this time from Croatia and Spain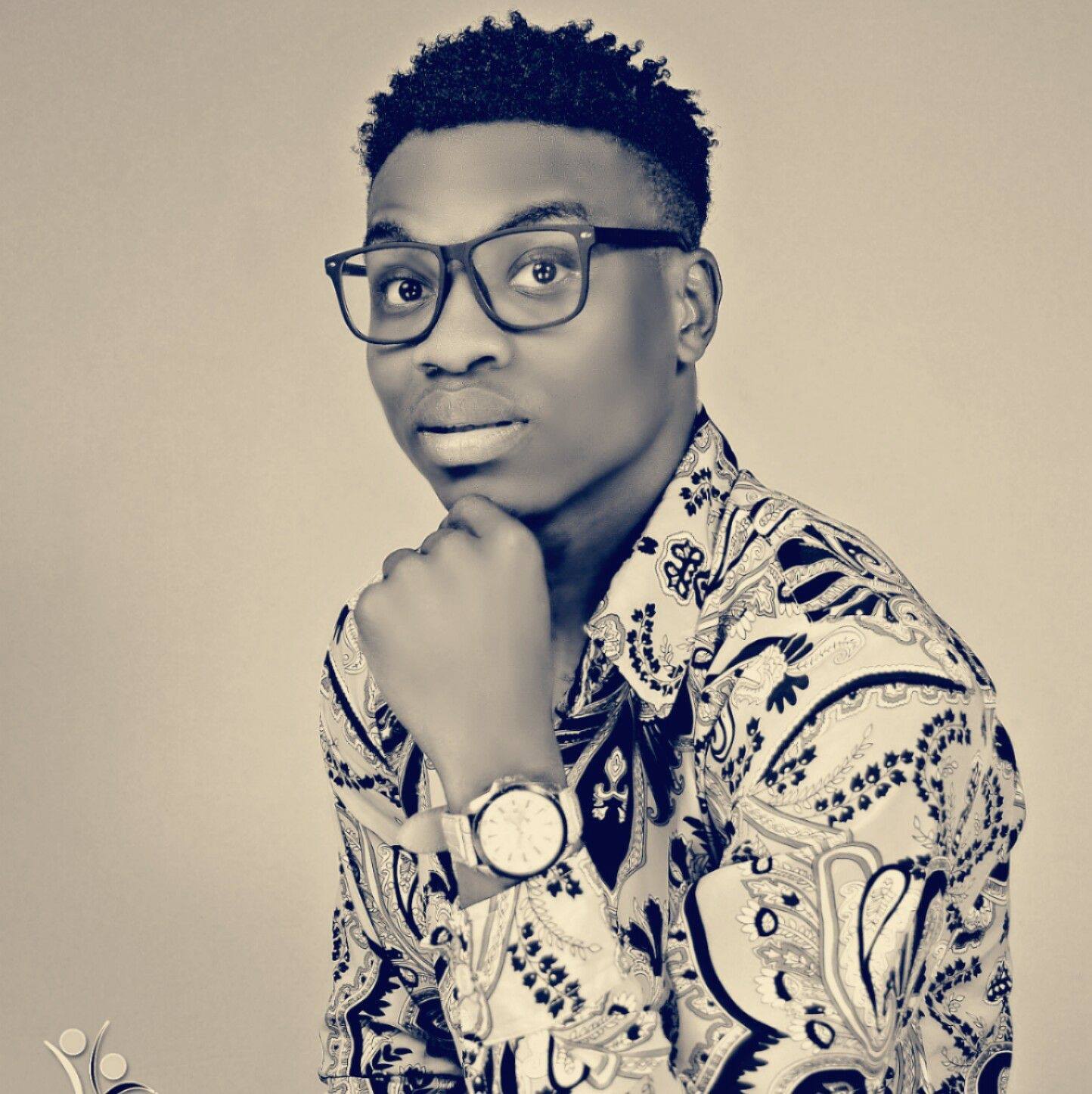 Pataka is a consistent and avid follower of the round leather game. He communicates his passion by editing soccer posts for various soccer platforms.