Have you ever wanted to know about Arsenal's biggest Premier League win?
In this post, I will provide a list of the top 5 Arsenal biggest wins in Premier League history. Arsenal Football Club, established as Dial Square by workers in 1886, holds an impressive history in English football.
They were the first Southern club to join the Football League in 1893 and have since maintained the longest streak in the top division, with only one relegation in 1913.
Arsenal's successes include numerous league titles, FA Cups, and notable achievements.
Under the leadership of Herbert Chapman and later Arsène Wenger, the club experienced periods of dominance, introducing innovative tactics, winning silverware, and setting records.
Their move to Emirates Stadium in 2006 also boosted their financial status, making Arsenal one of the world's most valuable football clubs.
READ ALSO: Top 5 Chelsea Biggest Wins of All Time
With that being said; here is the list of the top 5 Arsenal biggest wins in the Premier League.
Arsenal 7-0 Everton, 11 May 2005
Arsenal 7-1 Blackburn Rovers, 4 February 2012
Arsenal 7-0 Middlesbrough, 14 Jan 2006
Arsenal 5-0 Nottm Forest, 30 Oct 2022
Arsenal 5–0 Wolverhampton Wanderers, 28 May 2023
Let's have fun.
1. Arsenal 7-0 Everton, 11 May 2005
On 11th May 2005, Arsenal Football Club recorded their biggest win in the Premier League in the 2004-2005 season in a victory over Everton at Highbury.
A boosted performance by Dennis Bergkamp, one of Arsenal's legendary players, proved to be the trigger for their emphatic triumph.
Bergkamp showed his amazing skills as he created the opening two goals, providing a masterclass in playmaking.
Not content with his assists, Bergkamp himself found the back of the net in the second half, further fueling the team's ruthless raid on Everton's defense.
The 2004-2005 season marked Arsenal's 13th season in the Premier League. And their 79th consecutive season in the top flight of English football.
Although they ended the campaign as FA Cup winners, their quest to retain the Premier League title fell short, with Chelsea claiming the top spot.
Arsenal also experienced disappointment in the UEFA Champions League, exiting in the knockout stages against Bayern Munich.
The season started on a positive note for Arsenal, equalling Nottingham Forest's unbeaten league run of 42 matches against Middlesbrough.
This remarkable feat set a new English division record, and the team extended their unbeaten streak for an additional seven games before surrendering to a controversial loss against Manchester United.
2. Arsenal 7-0 Middlesbrough, 14 Jan 2006
Arsenal Football Club had a commanding performance at Highbury on 14th January 2006, securing their biggest win of the Premier League season against Middlesbrough.
Thierry Henry, the prolific Arsenal striker, made a mark on the match by netting a remarkable hat-trick. His clinical finishing and skill positioned the match for a decisive 7-0 victory.
Post-match, Henry emphasized the importance of finishing in the top four, stating, "…for me, for the club, and the fans."
The 2005-2006 season marked another chapter in Arsenal's search for glory.
As they battled it out with fierce rivals and other formidable opponents, securing a top-four finish was crucial for the club's aspirations.
Throughout the match, Arsenal's skills were on top show, with their style of play ripping Middlesbrough's defense.
The team's persistent pressing, intelligent passing, and clinical finishing were fun, and the opponent was unable to mount a notable challenge.
As Thierry Henry's goals found the back of the net, the atmosphere at Highbury reached another height. The fans revealed in the electrifying display of attacking football, witnessing their darling club's goal of superiority in real-time.
It was a game that signified the connection between the players, the club, and the fans.
READ ALSO: Top 5 Real Madrid's Biggest Losses Against Barcelona 
3. Arsenal 7-1 Blackburn Rovers, 4 February 2012
On 4th February 2012, Arsenal Football Club put an end to their poor run of league form with a 7-1 victory over struggling Blackburn Rovers.
The Gunners entered February determined to reclaim their form and halt a disappointing run of results.
With an explosive display at the Emirates Stadium, Arsenal left no room for doubt as they dismantled Blackburn Rovers with clinical accuracy.
Robin van Persie, the Arsenal striker, stole the spotlight with a phenomenal hat trick, also bolstering his total goal in all competitions to 28.
Van Persie's lethal finishing was quite interesting, telling us why he was considered one of the Premier League's finest shooters.
Additionally, Alex Oxlade-Chamberlain keeps impressing, adding his name to the scoresheet, netting his first and second Premier League goals.
The match also witnessed the contributions of other key players.
Mikel Arteta found the back of the net, while the legendary Thierry Henry, in a fitting return to the Premier League, scored his first goal in nearly six years during stoppage time, sealing the victory in style.
4. Arsenal 5-0 Nottm Forest, 30 Oct 2022
On 30th October 2022, Arsenal showed a dominant display against newly promoted Nottingham Forest, winning a 5-0 victory at their home ground.
Before the game began, the Arsenal team paid tribute to their on-loan defender, Pablo Marí, who was recovering from a shocking incident in which he was stabbed at an Italian supermarket just a few days earlier.
The players honored Marí by holding up a shirt with his name on it, showing their support. The match started with Gabriel Martinelli opening the scoring for Arsenal, diving to connect with a header.
But unfortunately, Bukayo Saka was forced off the pitch due to an injury, but his replacement, academy graduate Reiss Nelson, made a quick impact.
Nelson netted twice in the early stages of the second half, booking his name in the history books as the first Englishman to score a brace as a substitute for Arsenal in a Premier League game.
Also, Thomas Partey played a sensational long-range strike, adding a fourth goal for Arsenal.
But for me, the icing on the cake came from Martin Ødegaard, whose shot found the back of the net, securing a 5-0 victory for the Gunners.
This triumph against Nottingham Forest marked a notable landmark for Arsenal, as it was their 300th victory at Emirates Stadium since the club's relocation from Highbury in 2006.
Moreover, the match held a personal sense for Granit Xhaka, as it marked his 200th Premier League appearance for Arsenal.
5. Arsenal 5–0 Wolverhampton Wanderers, 28 May 2023
The last game on my list happened on 28th May 2023 as Arsenal produced an impressive performance against Wolverhampton Wanderers that resulted in a 5-0 victory.
Granit Xhaka recorded the first goal, and a clinical finish from Bukayo Saka to stretch the lead to 2-0.
Also, Leandro Trossard, Martin Ødegaard, and Gabriel Jesus merged brilliantly, with the latter finding the back of the net with a header, making it 3-0.
Jakub Kiwior also added to the scoreline, showing Arsenal's depth and the contributions of various players.They demonstrated outstanding possession, with 51% compared to Wolverhampton Wanderers' 49%.
The Gunners registered 14 shots, with 8 on target, while Wolverhampton Wanderers managed just 6 shots, failing to trouble Arsenal's defense.
Additionally, the disciplined performance of Arsenal was highlighted by their clean disciplinary record, as they received zero yellow or red cards.
READ ALSO: Top 5 Best Young Asian Players In FIFA 23
Conclusion
Arsenal's biggest wins in Premier League history have been drawn by dominant displays, amazing performances, and important milestones.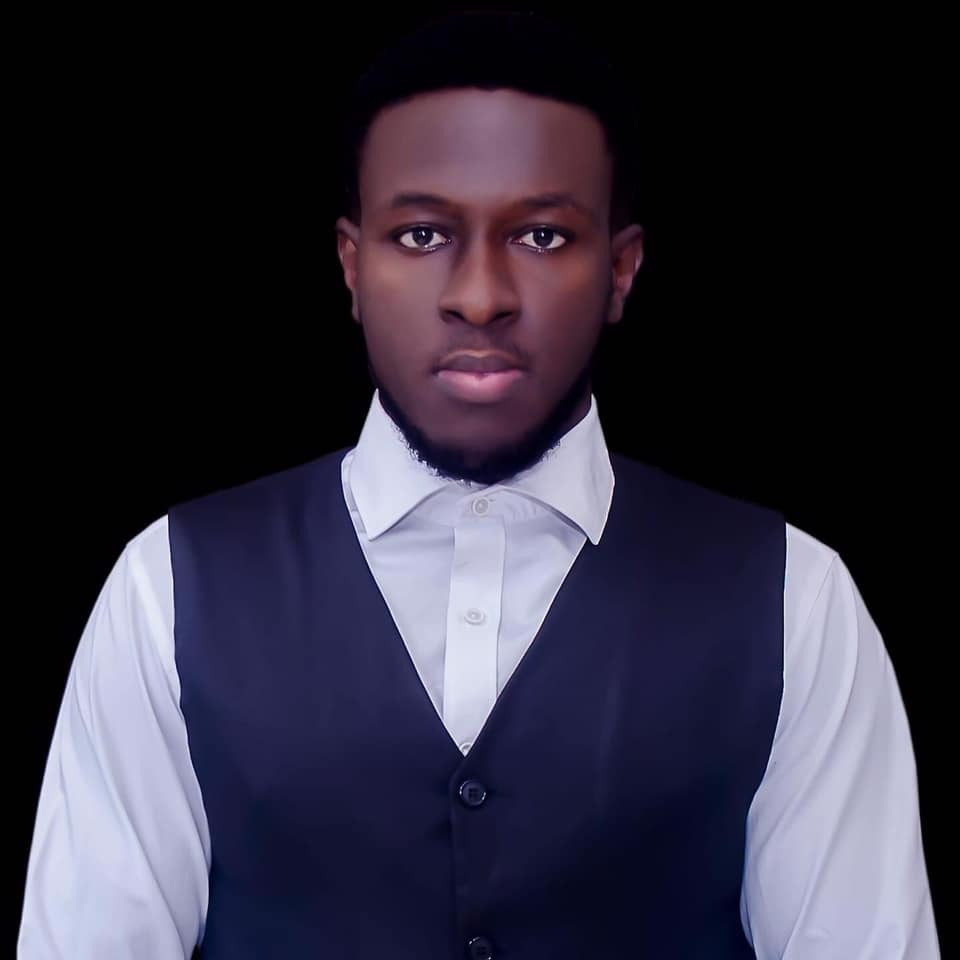 Kenneth is a an avid soccer follower, fan and writer. He is a consistent follower of the sport and is a fan of Chelsea FC.