This is an in-depth guide that will discuss everything that you need to know about the football term "Raumdeuter" from positional look to the best raumdeuter players.
Talking about football tactics, certain positions have emerged that require strategic understanding. And one such position is the Raumdeuter position which was derived from the German word meaning 'space interpreter.'
In this post, you will learn about the term, plus some of the best players who excel in raumdeuter role. Let us have fun.
READ: Top 10 Incredible Highest Jumps In Football History (Ultimate List)
What Is Raumdeuter Position In Football?
The term "Raumdeuter" originates from the German language, where it translates to "space interpreter."
This football term was practically Invented by none other than the former Bayern Munich manager, Pep Guardiola, and it is an idea that revolves around a player who possesses a unique ability to interpret and exploit spaces on the field to benefit their team.
Guardiola did this with Thomas Muller during his time at Bayern Munich which Thomas Muller later named the idea, Raumdeuter.
The Raumdeuter is a positional archetype that combines elements of a forward, a playmaker, and an attacker, resulting in a dynamic player.
The role of a Raumdeuter is intricately linked to their positional freedom and movement off the ball.
Typically operating in advanced areas of the pitch, they constantly seek out spaces left unmarked by opposition defenders, making intelligent runs and positioning themselves strategically to create opportunities.
The responsibility of a Raumdeuter is to disrupt defensive structures, confuse opponents with their movements, and create scoring chances for themselves and their teammates.
Additionally, a Raumdeuter is expected to possess excellent situational awareness, as they must read the game quickly, identify gaps in the defense, and exploit them with precision.
Their contributions go beyond goal-scoring, as they often provide crucial assists, contribute to build-up play, and act as a catalyst for their team's attacking movements. However, becoming a successful Raumdeuter requires a specific set of skills and attributes tailored to their unique role.
READ: 7 Best Benfica Players Of All Time (Ultimate Ranking)
Firstly, exceptional off-the-ball movement is crucial. A Raumdeuter must possess a keen sense of timing, making well-timed runs and exploiting spaces at the right moments. This requires intelligence, anticipation, and an innate ability to read the game.
Of course, technical skills are also important.
Quick and ball control, dribbling ability, and accurate passing are important for a Raumdeuter to navigate through tight spaces, beat defenders, and contribute effectively in the final third.
They must also possess excellent vision, allowing them to make split-second decisions and execute incisive passes or shots. Furthermore, adaptability and versatility are key attributes.
A Raumdeuter should be comfortable playing in different attacking positions, seamlessly interchanging with teammates, and adapting to various tactical systems used by their team.
Their tactical intelligence and work rate are also essential in executing defensive duties when required, pressing opponents, and winning back possession.
That being said, you need to understand that the Raumdeuter position demands a player with a unique skill set and mindset.
Their ability to interpret space, exploit it intelligently, and contribute significantly to their team's attacking prowess makes them double players on the field.
READ: What Is Park The Bus In Football?
Best Raumdeuter Players
Thomas Müller
Roberto Firmino
Dele Alli
Hakim Ziyech
Check:
1. Thomas Müller
When discussing the best Raumdeuters in football, it is impossible to overlook the incredible career and impact of Thomas Müller.
He exceptionally carried out Pep's idea well on the field, and this is great for football. Thomas Müller, born on September 13, 1989, in Weilheim, Germany rose from the Bayern Munich youth academy.
He made his senior debut for Bayern Munich in 2008 and quickly established himself as a crucial figure in the team.
Müller's impact was not limited to club football; he earned his place in the German national team, participating in major tournaments and winning numerous honors. Müller's playing style perfectly embodies the essence of a Raumdeuter.
His ability to find pockets of space, exploit them intelligently, and make well-timed runs is classy. Plus, he also possesses a positional sense, often popping up in dangerous areas where defenders least expect him, causing havoc in opposing defenses.
His off-the-ball movement makes him a difficult player for defenders to mark. He has this understanding of the game, reading situations, and making second decisions.
Thomas has been an important player in Bayern Munich's success, helping the team secure numerous domestic titles, including multiple Bundesliga championships and DFB-Pokal victories.
READ: Top 5 Argentina Biggest Losses In Football History
He has also played a crucial role in Bayern Munich's UEFA Champions League triumphs, contributing with crucial goals and influential performances.
2. Roberto Firmino
Roberto Firmino is one of the most influential players in the modern game, and he mostly played in Raumdeuter's position at Liverpool under Jurgen Klopp.
His playing style perfects the term Raumdeuter as he can exploit spaces, create opportunities, and contribute selflessly to his team.
Firmino is a class off-the-ball with intelligent runs into tight spaces, dragging defenders out of position, and opening up channels for his teammates. His positional sense allows him to provide a constant threat in the attacking third.
However, one of Firmino's standout characteristics is his exceptional work rate. He relentlessly presses opponents, disrupts defensive structures, and initiates counter-pressing to win the ball back high up the pitch.
Roberto Firmino's impact at Liverpool was transformative, playing an instrumental role in the club's recent successes.
He has been a key contributor to Liverpool's Premier League title triumphs, providing vital goals, intelligent link-up play, and selfless assists.
Firmino's ability to bring teammates into play, create space for others, and facilitate Liverpool's fluid attacking style made him an asset for the team.
READ: 10 Greatest Asian Players Of All Time
3. Dele Alli
The last time I saw the best of Him was under Pochetino at Tottenham football club, and he was a star playing in a raumdeuter role.
Under Poch, Alli possesses a set of qualities that perfectly align with the requirements of a Raumdeuter. His agility, quickness, and ability to change directions enable him to use spaces.
You will always see him seek gaps in the defense, making runs into the box, and positioning himself strategically to create scoring opportunities.
However, Alli's attributes are his technical ability, particularly in terms of his ball control and ability to execute deft touches and flicks.
These skills allow him to navigate through tight areas, deceive defenders, and maintain fluidity in his movements.
READ: 10 Best Soccer Jerseys Of All Time That Will Fascinate You
4. Hakim Ziyech
We didn't see his best in a Chelsea shirt, but he was proof of quality during his time at Ajx football club. At Ajax, Hakim Ziyech played a flair-filled Raumdeuter position where he established himself as one of the best Raumdeuter players.
His technical prowess and dribbling skills allow him to manipulate the ball, creating opportunities for his teammates. In addition to his brilliance, Ziyech possesses the ability to spot openings and gaps in the opposition's defense.
His well-weighted passes and accurate through balls unlock defenses and set up goal-scoring opportunities for his teammates.
I have watched him do that in a couple of Chelsea which I believe his teammates should have done better with his silky pass.
Ziyech's playmaking abilities and creativity perfectly align with the role of a Raumdeuter, as he consistently finds ways to create attacking openings with his pass.
During his time at AFC Ajax, Ziyech was brilliant in their extraordinary run to the UEFA Champions League semi-finals in the 2018-2019 season.
READ: Ranking Mexico's 10 Best Soccer Players Of All Time
His dribbles, pinpoint crosses, and clinical finishes showed his ability to thrive, but have you seen him replicate that in Chelsea? It's No.
Conclusion
The Raumdeuter position in football circles around a player who can interpret and exploit spaces on the field.
It combines the skills of a forward, playmaker, and attacker, requiring exceptional off-the-ball movement, technical skills, adaptability, and versatility.
Thomas Müller, Roberto Firmino, Dele Alli, and Hakim Ziyech are some of the best Raumdeuter players known for their ability to find and exploit spaces, create scoring opportunities, and contribute to their teams.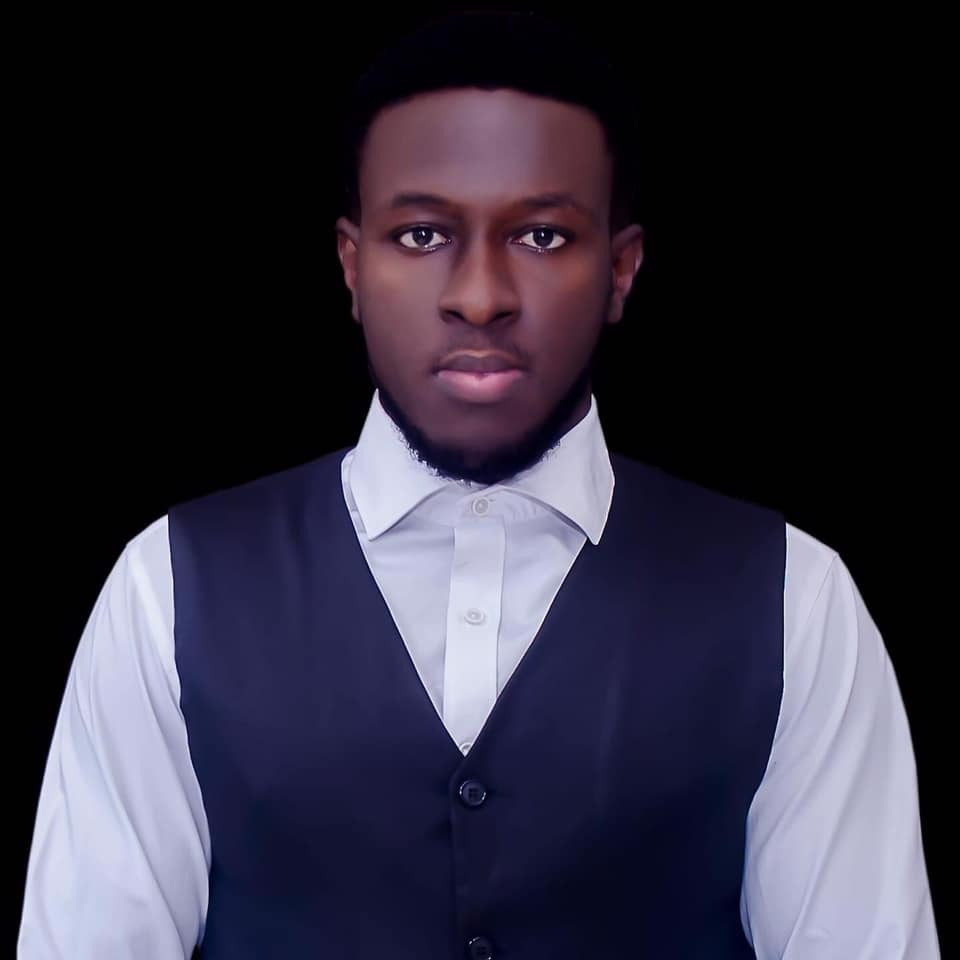 Kenneth is a an avid soccer follower, fan and writer. He is a consistent follower of the sport and is a fan of Chelsea FC.