This is the list of the top 5 best football coaches in the world in 2023.
The season has come to an end and it's time we celebrate the coaches who have made a difference in the 2022/2023 season with impressive records.
I used to think this campaign was quite different from what it used to feel in terms of seeing some look like a dead team rising, pulling impressive results, and making it to some of the biggest competitions in European football.
Some of these coaches have just been brought in, and they have quickly announced themselves in the first campaign, so I'm expecting greatness in the upcoming season.
READ ALSO: Top 7 Highest-Paid Coaches In The Premier League 2023
Top 5 Best Coaches In The World In 2023
Pep Guardiola
Jurgen Klopp
Mikel Arteta
 Xavi
Simone Inzaghi
Let's learn about their team performances in 2023.
1. Pep Guardiola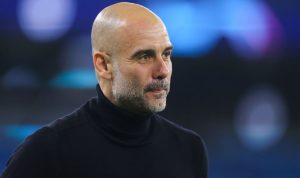 Pep Guardiola is the mastermind behind Manchester City's historic treble triumph in the 2022/2023 season.
With an insatiable hunger for victory, Guardiola led his side to incredible feats. Domestically, Manchester City displayed their dominance, winning the Premier League title.
The final triumph came when Nottingham Forest delivered a 1-0 victory over Arsenal on May 20, confirming the Citizens' top-flight champion.
Guardiola's men finished the league season with 89 points, four clear of their closest rivals, Arsenal.
In the FA Cup final at Wembley Stadium on June 3, Manchester City won over their local rivals, Manchester United, with a hard-fought 2-1 victory.
Ilkay Gundogan scored a goal after just 12 seconds, and Bruno Fernandes equalized for United from the penalty spot, Gundogan struck again in the second half to secure the trophy.
However, it was in the UEFA Champions League that Guardiola's quest for continental glory finally came to fulfillment.
Though they failed in previous campaigns, this season proved to be a turning point.
In a thrilling semifinal showdown against Real Madrid, Guardiola's tactical intelligence guided his team to a 4-0 victory in the second leg at home, securing a 5-1 aggregate victory.
READ: What Is A Player-Manager In Soccer?
On June 10, Manchester City faced Inter Milan in the grand finale of the Champions League.
And Guardiola's strategy paid off when Rodri's decisive strike secured a 1-0 victory, clinching the Champions League trophy for the club.
This triumph was not merely a feat of tactical brilliance but proof of his ability to manage pressure. The weight of expectations and the previous near-misses only fueled his desire for success.
With the treble secured, Guardiola had answered the challenges and silenced the critics.
2. Jurgen Klopp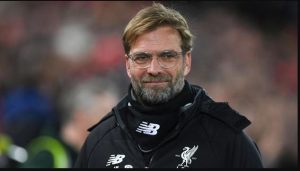 Jurgen Klopp's time at Liverpool has been impressive, transforming the club from a struggling side to a force to be reckoned with.
But the 2022/2023 season presented its fair share of challenges, leaving fans questioning the team's performance and Klopp's future.
Despite the setbacks, Klopp's impact can not be silenced.
Liverpool's season took a downturn compared to their previous campaigns, with injuries, questionable signings, and defensive errors playing a significant role in their underwhelming performance.
The team's struggles were a far cry from their championship-winning form in recent years. The team's defensive struggles were clear with injuries to key defensive players compounding the issue.
Virgil van Dijk's season-long absence due to an ACL injury significantly impacted Liverpool's defensive stability.
Additionally, Joe Gomez's spell on the sidelines and Joel Matip's inconsistency disrupted the team's defensive line, leading to lapses in concentration and conceding goals.
One concerning issue for Liverpool was their tendency to concede first in matches.
In fact, as of May 2023, Liverpool had conceded first in 16 out of 35 Premier League games, the highest among all teams in the league.
This statistic frustrated fans and impacted ticket sales, as supporters expressed their dismay by listing tickets on reseller platforms like Seatsnet after disappointing performances.
Looking ahead, Klopp and Liverpool have identified areas for improvement.
Strengthening the defensive line, finding a reliable partner for van Dijk, and bolstering the midfield are key priorities for the club.
Alex Mac Allister has been signed as a player who could enhance Liverpool's squad and help them regain their winning form.
While the 2022/2023 season may have presented challenges and disappointment, Jurgen Klopp's side still had a good run towards the end of the season with 16 consecutive wins, but missed out on the champions league spot.
READ ALSO: Top 10 Best Dribblers In Football History (All-Time Ranking)
3. Mikel Arteta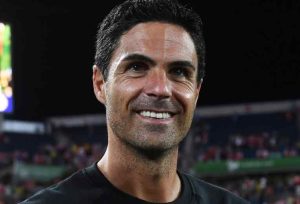 Arsenal witnessed a massive turnaround in the 2022/2023 season under Arteta.
Despite not winning the Premier League, Arsenal's performance and their position as Manchester City's main challenger made it a season to remember.
Considering Arsenal's failure to secure a top-four finish in the previous campaign, their surge to become the main contender for the league crown was a major surprise.
The Gunners emerged as a force to be reckoned with, nearly dethroning Manchester City from their dominant English football.
Liverpool, the previous season's nearly-quadruple winners, were expected to challenge City once again. However, it was Arsenal who emerged as their closest rival, making their remarkable season all the more impressive.
Being able to compete with one of the best clubs in the world, such as Manchester City, moved Arsenal's performance to new heights.
Arsenal showed the potential to win the league from the very first game to the last game. They started the season strongly, and if they had maintained their early form until the end, they could have clinched the title.
Unfortunately, they faltered in the final weeks, allowing Manchester City to overtake them and secure the championship.
Nevertheless, Arsenal deserves immense credit for their performance in the 2022/2023 season. Sometimes, I feel the honor given to Arsenal's campaign is exaggerated.
While it would have been a beautiful underdog story if they had toppled Manchester City to claim the league title, it was not the reality.
The season's achievements must be seen in the context of what Arsenal ultimately accomplished. Winning the league requires a combination of factors, both within and outside a club's control.
Arsenal benefited from certain favorable circumstances during the campaign. I'm hoping they will build on the performances of the 2022/2023 season in the upcoming season.
READ ALSO: 7 Famous Clubs That Have Never Won A Trophy In The World
4. Xavi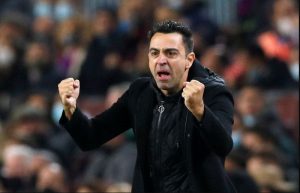 In the 2022/2023 season, Barcelona reclaimed the La Liga title from their arch-rivals, Real Madrid. Under Xavi's guidance, Barcelona has laid the foundation for a promising future
While Barcelona has long been associated with their attacking style, Xavi altered the playbook, emphasizing defensive solidity as a cornerstone of their success.
The transformation yielded impressive results domestically, providing Barcelona with a much-needed distraction from their European struggles.
Xavi's career as Barcelona's manager began midway through the 2021/2022 season, inheriting a team in disarray from Ronald Koeman.
However, he took the edge off missing out on a top-four finish, instilling new ideas within the club. Barcelona surprised many, winning important matches against strong opponents.
Xavi's leadership, coupled with the team's defensive organization helped them clinch their first title in the post-Messi era.
With Barcelona's impressive record in the 2022/2023 season, they are back and dominating football again.
With 28 wins, 4 draws, and 6 losses in 38 matches, they amassed 88 points, demonstrating their qualities over their rivals.
Their defensive quality was noteworthy, conceding 20 goals while scoring 70, leading to an impressive goal difference of +50.
Although their domestic success was commendable, Barcelona's European campaign faced challenges.
Their Champions League trip ended at the group stage, winning two matches, drawing one, and suffering three defeats.
They also had a brief stint in the Europa League knockout round play-off, emphasizing the need for improvement on the European stage in the upcoming season.
While the season's accomplishments were necessary, the club's focus must now shift towards addressing their European performance and aiming for success.
5. Simone Inzaghi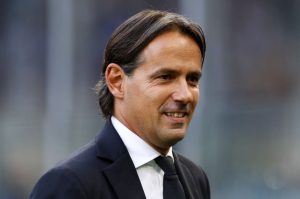 Simone Inzaghi's coaching prowess reached new heights in the 2022/2023 season as he continued to impress.
While facing challenges in their bid to retain the league title, Inzaghi led the team to a Supercoppa Italiana and Coppa Italia double, successfully defending both trophies.
The team's triumph over rivals AC Milan in the semifinals qualified them for their first Champions League final since 2010.
Aside from that, I feel for him in the Champions League. His team's journey to the final marked their return to European competition.
Reaching the final for the first time in over a decade is a tribute to Inzaghi's strategic approach. Simone Inzaghi's success with Inter Milan has made him one of the best-performing coaches in the world, in 2023.
READ ALSO: Where Is The Next FIFA World Cup 2026?
Conclusion
These five coaches have proven to be the best football coaches in 2022/2023. Pep Guardiola led Manchester City to a historic treble, including a long-awaited Champions League triumph.
Jurgen Klopp faced challenges with Liverpool but still got them back on their feet with an impressive unbeaten run.
The coach that wowed me the most was Mikel Arteta as he transformed Arsenal into a serious title contender, while Xavi brought Barcelona back to the crown of La Liga.
Simone Inzaghi impressed with his team, Inter Milan, securing domestic trophies and leading them to their first Champions League final in over a decade.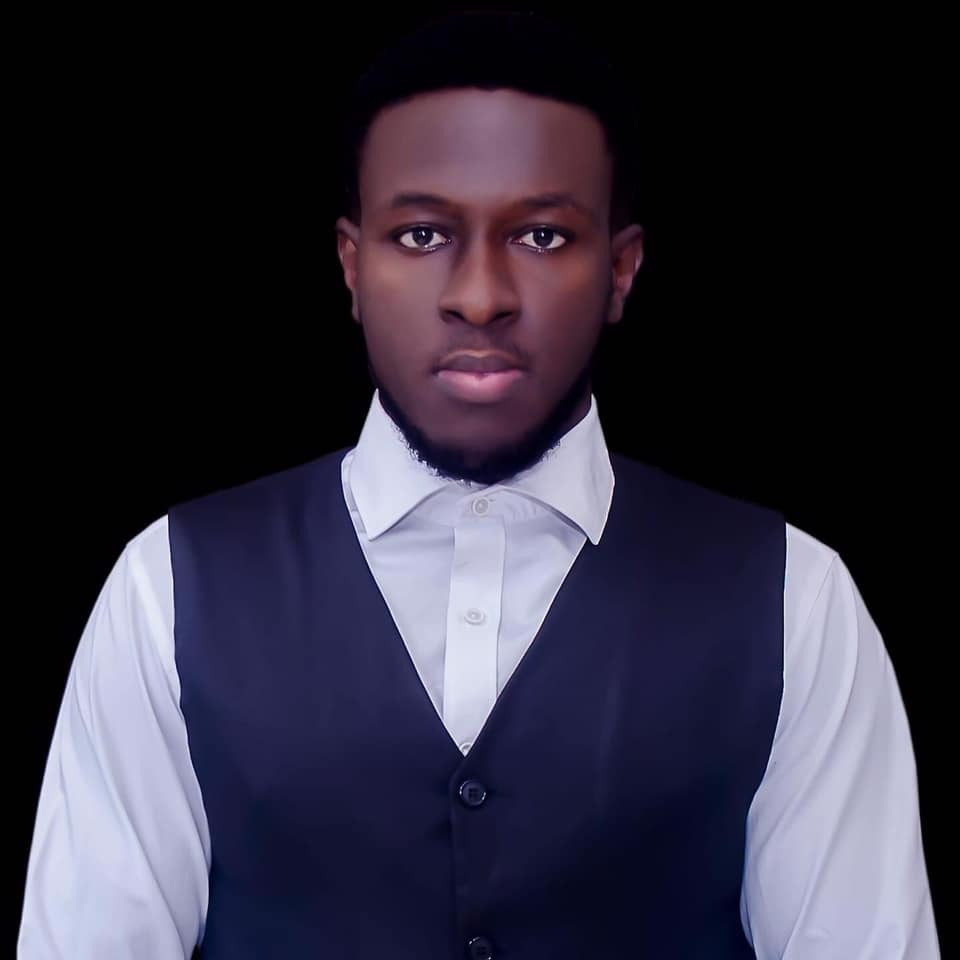 Kenneth is a an avid soccer follower, fan and writer. He is a consistent follower of the sport and is a fan of Chelsea FC.