This is the correct list of the top 7 highest-paid coaches in the Premier League in 2023.
While players often dominate the headlines with their staggering wages, it will be interesting to delve into managerial salaries.
In 2023, the Premier League clubs have not only invested in players but also invested in coaches, with clubs sparing no expense to secure the services of the best managers in the game.
However, here are the;
Top 7 Highest-Paid Coaches In The Premier League In 2023
Pep Guardiola ( £20 million )
Jurgen Klopp ( £15 million )
Mauricio Pochettino ( £10.4 million )
Erik ten Hag ( £10 million )
Mikel Arteta ( £9.5 million )
Unai Emery ( £5 million )
Sean Dyche ( £5 million )
Let's get started.
1. Pep Guardiola ( £20 million )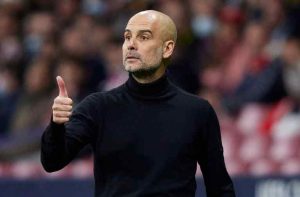 Pep Guardiola is the highest-paid manager in the Premier League, earning a whopping sum of £20 million.
Since he arrived at the club in 2016, the Spanish tactician has been a threat to English football, winning 7 Premier League titles with The Citizens.
Guardiola signed a new contract earlier in the 2022/23 season, keeping him at Manchester City until at least 2025.
Guardiola's lucrative salary is evidence of his achievements and the immense value he brings to the club.
With his continued presence, the sky's the limit for Manchester City, as they strive to dominate English football and European football for many more years.
READ ALSO: Soccer vs Basketball – Major Differences and Similarities
2. Jurgen Klopp ( £15 million )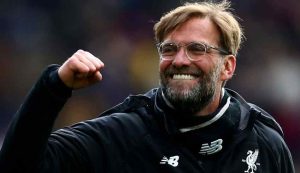 Jurgen Klopp is a world-class manager, and he is among the highest-paid coaches in the Premier League.
According to a report, Klopp currently commands an annual salary of £15 million. Having agreed to stay until the end of the 2023/2024 season, Klopp's commitment to the Merseyside club will see him stay until 2024.
His influence on Liverpool's recent success can not be exaggerated.
Under his leadership, the team has experienced a resurgence, winning the UEFA Champions League trophy in the 2018/2019 season and ending the club's long-standing Premier League title drought in the following campaign.
His charismatic personality and emphasis on high-intensity, attacking football have made him a fan favorite. The significant financial investment in Klopp reflects the club's recognition of his invaluable contributions.
His strategic vision and ability to cultivate a winning mentality have transformed Liverpool into a formidable force.
With his long-term commitment to the club, Klopp has laid a foundation for sustained success, putting himself in a place as a true legend in Liverpool's illustrious history.
3. Mauricio Pochettino ( £10.4 million )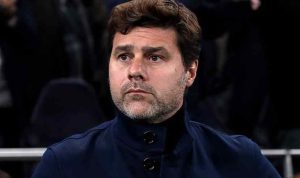 Mauricio Pochettino has found himself on the list of the highest-paid coaches in the Premier League in 2023.
Recent reports suggest that Chelsea will pay Pochettino £200,000 per week, resulting in a monthly wage of £400,000 and a net salary of £10.4 million.
Pochettino's managerial prowess has garnered widespread acclaim, earned through his successful stints at Tottenham Hotspur and Paris Saint-Germain.
He has a proven track record of developing young talent and instilling a winning mentality within his teams.
With a club of Chelsea's stature backing him, Pochettino has the resources and support to mold a squad capable of challenging for domestic and European honors.
His ability to shape the playing style and build the best in his players has been instrumental in his past successes. As he embraces the challenges that lie ahead, football fans eagerly await the next chapter in Pochettino's managerial career.
I would love to see him do better than what he did during his time at Spurs.
READ ALSO: Top 10 Amazing Youngest Captains In Soccer History
4. Erik ten Hag ( £10 million )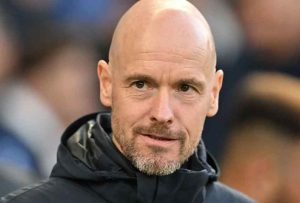 Erik Ten Hag has emerged as one of the highest-paid coaches in the Premier League in 2023. Ten Hag earned £10 million per year upon joining Manchester United.
He is a talented coach and he is often remembered for developing young talent during his successful tenure at Ajax.
Under his guidance, the Dutch club won the Eredivisie title and embarked on impressive UEFA Champions League runs, showing Ten Hag's ability to craft a cohesive and dynamic team.
Well, we have seen a glimpse of what he has got in his first season in the Premier League as he has brought a wealth of experience, and attacking possession-based football. His coaching philosophy aligns with the rich traditions of the club.
The £10 million annual salary shows Manchester United's determination to secure Ten Hag's services as they seek to reclaim their position among English football's top team. As Ten Hag assumes the managerial role at Manchester United, the expectations are high.
5. Mikel Arteta ( £9.5 million )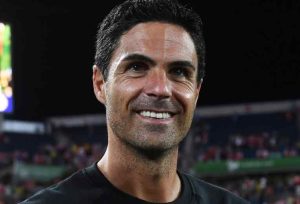 Mikel Arteta's £9.5 million contract extension left several Arsenal supporters in debate.
However, as time has progressed, many of the skeptics have changed their minds, due to impress run as the team's manager.
Though Arteta didn't secure the title for North London in the 2022/2023 season, his performance has likely warranted an additional £1 million in bonuses.
This commendable achievement sets the stage for another opportunity for success after the summer break. Despite the challenges faced along the way, the Spaniard has shown determination in shaping a competitive squad.
While he will go all out to challenge for the Premier League title in the 2023/2024 season, the progress made under his leadership cannot be overlooked.
The team has displayed a willingness to adapt to his tactical philosophy, and these foundations suggest that Arteta's influence is paving the way for a brighter future.
The decision to extend his contract shows a long-term commitment to his vision and an understanding that building a competitive team takes time and patience.
READ ALSO: Top 10 Best Female Goalkeepers In The World (2023 Ranking)
6. Unai Emery ( £5 million )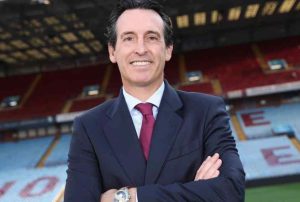 Unai Emery's Europa League triumph in 2021 paved the way for his appointment at Aston Villa, where he now commands an attractive salary of £4 million.
In addition to his base pay, Emery receives £1 million in bonuses. The decision to bring Emery to Aston Villa has proven to be a payoff for the club. Emery seems to have inspired the player with his wealth of experience.
Aston Villa's management recognized his track record of success and believed he could bring a similar winning mentality to their squad.
Emery's influence has been tangible, as the team has displayed consistent performances and demonstrated significant progress under his guidance.
As one of the highest-paid coaches in the Premier League, Emery's £5 million salary reflects the belief that Aston Villa's hierarchy has placed in his abilities.
With each passing match, Emery's impact on Aston Villa becomes more evident. His tactical coupled with his winning mentality has driven the team forward.
Aston Villa fans can be hopeful that under Emery's guidance, the club will compete at the highest level.
7. Sean Dyche ( £5 million )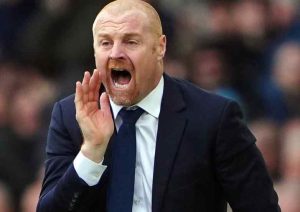 Sean Dyche embarked on a new chapter in his managerial career on January 30, 2023. He was appointed as the manager of Everton, replacing Frank Lampard. And he signed a two-and-a-half-year contract with the club, earning £5 million per year.
Dyche's arrival brought immediate success, as Everton triumphed over league leaders Arsenal with a 1-0 victory in his first game in charge.
As the season reached its climactic final day on May 28, 2023, Everton was holding a 2-point lead in 17th place over fellow relegation rivals Leicester City and Leeds United. The fate of their Premier League status hung in the balance.
Everton rose to the challenge as they emerged victorious in their final match against AFC Bournemouth, securing a vital 1-0 win that successfully retained their place in the Premier League.
Dyche's appointment at Everton not only makes him one of the highest-paid coaches in the Premier League but also displays his ability to rescue a team from relegation.
Everton supporters can cheer knowing that their Premier League stand was maintained under Dyche's guidance, and the club can now set its sights on future achievements.
READ ALSO: Chelsea FC 2023 Player Wages And Salaries
Conclusion
The Premier League in 2023 boasts an impressive lineup of highly-paid coaches who bring their unique talents and expertise to their respective clubs.
Pep Guardiola is currently the highest-paid coach, earning £20 million at Manchester City.
Jurgen Klopp follows closely behind with a salary of £15 million while Mauricio Pochettino, Erik ten Hag, Mikel Arteta, Unai Emery, and Sean Dyche round out the list, each making their mark on their respective teams with salaries ranging from £10 million to £5 million.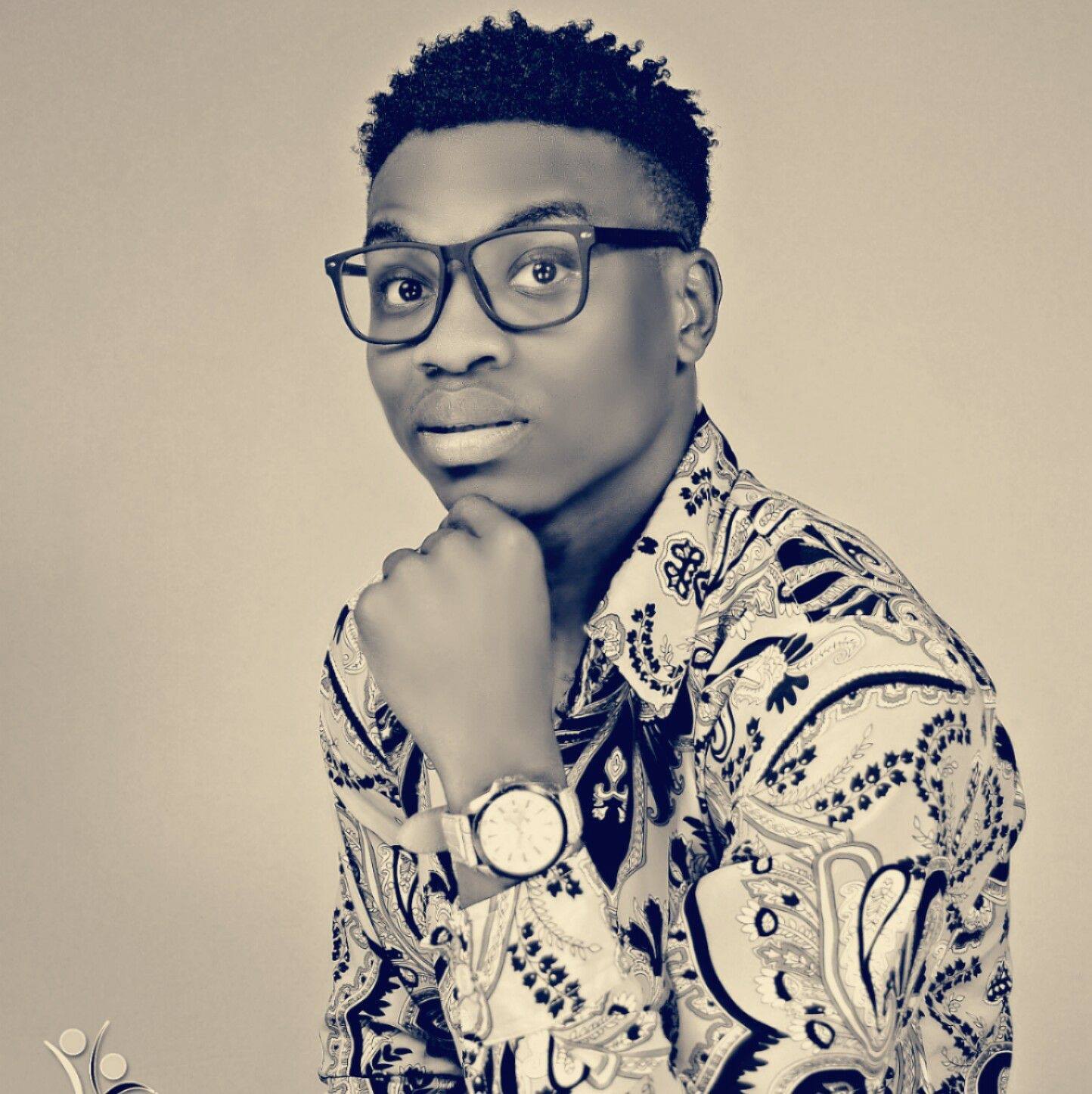 Pataka is a consistent and avid follower of the round leather game. He communicates his passion by editing soccer posts for various soccer platforms.