This is the top 5 Celtic fc most shocking losses in the club's history:
Dundee Harp 11-0 Celtics Scottish Cup 1887/1888
Motherwell 8-0 Celtic Scottish League 1931/1932
Barcelona 7 – 0 Celtic UEFA Champions League 13 September 2016
Paris Saint-Germain 7-1 Celtic UEFA Champions League 2017/2018
Rangers 8-1 Celtic Scottish Cup 1943/1945
READ ALSO: Top 5 Youngest Premier League Managers In 2023
Let's dive into the games.
1. Dundee Harp 11-0 Celtics Scottish Cup 1887/1888
The Celtic football club has humble beginnings like they have experienced the difficult path it took to become one of the best teams.
On December 3, 1887, Celtic challenged the form of Dundee Harp in a Scottish Cup tie that resulted in a horrible story.
At the time of the encounter, Celtic FC was a relatively new team, having been founded just two years prior. In contrast, Dundee Harp was an established force in the region and was heavily favored to emerge victorious.
However, from the kickoff, Dundee Harp didn't disappoint, unleashing a storm of attacking play, while the young Celtic side struggled to hold their experienced opponents.
They just could not find an answer to Dundee Harp's dominant display.
Dundee Harp's forwards displayed a level of accuracy and coordination that was unmatched on the day, ruthlessly capitalizing on every opportunity that came their way.
However, Celtic FC had suffered a humbling 11-0 defeat, marking the biggest loss in their young history.
2. Motherwell 8-0 Celtic Scottish League 1931/1932
Here is another remarkable clash with Motherwell in the Scottish League during the 1931/1932 season. The game is one of Celtic's most shocking defeats, an 8-0 thrashing.
Motherwell's Ogilvie opened the goal chart In only nine minutes into the game, heading the ball past Celtic's goalkeeper, Kennaway, from a corner by McCulloch.
Building on the early goal, Motherwell kept pressing forward, and just four minutes later, Stevenson doubled their lead with a clinical finish from Ogilvie's cross.
Though Kennaway blocked the initial attempt, Stevenson made use of the rebound and found the net before the goalkeeper could regain his position.
Celtic was scrambling to stop the raids of Ogilvie and McCulloch, but the Motherwell attackers proved too tough to stop.
READ ALSO: Top 5 France Biggest Losses In Football History
In the 21st minute, Stewart took advantage of a cross from Ogilvie, firing a powerful shot beyond Kennaway.
The tide of the game seemed in Motherwell's favor, and their impressive performances saw them add another goal in the 27th minute, with Stewart scoring his second and Motherwell's fourth of the match.
Unfortunately, tragedy struck for Celtic when Kennaway was forced to leave the field due to injury, vacating Buchan to take on the goalkeeper's duties.
Despite the setback, Celtic kept pushing with commendable strength, but Motherwell's dogged defense made it nearly impossible for them to mount a comeback.
Even the second half was against the Celtic side, as Stewart continued putting in goals.
In the 64th minute, he completed his hat trick with a brilliant individual run, and two minutes later, he struck again, pushing Motherwell's lead to a 6-0.
With 12 minutes remaining on the clock, Stewart struck another shot, finding the net to claim his fourth goal of the night.
We thought it was over, but the nightmare for Celtic was far from over, as Stewart completed his double hat-trick with a 25-yard strike, taking Motherwell's tally to a shocking 8-0.
READ ALSO: Top 5 France Biggest Losses In Football History
3. Barcelona 7 – 0 Celtic UEFA Champions League 13 September 2016
Celtic FC had one of their biggest tests during a UEFA Champions League match on September 13, 2016, at the Nou Camp.
It was the mighty Barcelona, a team boasting a star-studded lineup that included Lionel Messi, Neymar, and Luis Suarez.
Football fans witnessed a night of dominance by the Catalan giants, resulting in a 7-0 defeat for the Scottish champions.
For Celtic, this clash marked their return to the Champions League group stage after a three-year absence. Former Barcelona's Brazilian star, Neymar, set up Lionel Messi for the opening goal in the third minute.
Like I knew what was to come, the Barca captain struck again in the 27th minute, doubling the lead after Celtic's Moussa Dembele had a penalty saved by the outstanding Marc-Andre ter Stegen.
With Barcelona already in control, Neymar added to Celtic's pain with a stunning free-kick goal just five minutes into the second half.
Also, substitute Andres Iniesta displayed his brilliance with a remarkable volley that found the back of the net. The Argentine magician, Messi completed his hat-trick with a tap-in.
Luis Suarez joined the goal-scoring chart, producing a double blow to Celtic, making it their biggest European defeat.
4. Paris Saint-Germain 7-1 Celtic UEFA Champions League 2017/2018
The UEFA Champions League encounter on November 22, 2017, still hurt the Celtic FC fans as one of the most distressing and overwhelming defeats in the club's history.
Facing another big team in Europe, Paris Saint-Germain at the Parc des Princes, succumbing to a crushing 7-1 thrashing.
There are huge differences between these two teams, but in the end, it became more obvious.
Paris Saint-Germain has got superb top talents in their team like Neymar, Edinson Cavani, and Kylian Mbappé, which would prove to be a bitter challenge for Celtic.
The match was ruthless as Neymar made his intentions known, scoring twice in the 9th and 22nd minutes.
Though Celtic had the early goal in the 1st minute, their slender lead was short-lived, as PSG punished them with a flurry of goals.
Edinson Cavani scored in the 28th and 79th minutes, while Kylian Mbappé added to Celtic's woes with a goal in the 35th minute.
At half-time, we saw PSG completely dominating the match in a commanding 4-1 lead.
Also, in the second half, Marco Verratti added his name to the scoresheet in the 75th minute, and Dani Alves completed the humiliation with a goal in the 80th minute, sealing the 7-1 victory for the French giant.
READ ALSO: Top 5 Arsenal Biggest Win In Premier League History
5. Rangers 8 -1 Celtic Scottish Cup 1943/1945
Celtic clash with Rangers on January 1, 1943, is another match we need to talk about being one of the most shocking and controversial encounters in the Old Firm rivalry.
Despite the impressive scoreline, this match, steeped in wartime football and competitive fervor, has often been overlooked due to its unofficial status.
As the uncertainty of wartime loomed over the nation, the Old Firm derby drew a crowd of 30,000 spectators to the stadium.
Although the match took place amid the challenging conditions of war, with guest players often fielded by teams, the intensity and competitiveness on the field were far from lessened.
Rangers, featuring some of their legendary figures, including Scott Symons, Willie Waddell, and Dougie Gray, seized the early advantage, with Jimmy Duncanson providing an early lead.
However, the game became fraught with controversy, as the referee's decisions sparked tension and confrontation.
Celtic's Malky McDonald's protests over an alleged offside during George Young's spectacular 50-yard free kick resulted in his removal from the field.
Not long after, Matt Lynch's continued protests saw him also sent off. Playing with nine men for most of the second half, Celtic faced an uphill battle, and Rangers took the advantage with a ruthless finish.
Torry Gillick was the man of the match after netting a hat-trick for the Rangers, while Waddell contributed with two goals, and Young added a penalty to his earlier long-range effort.
In the end, it was 8-1 which looks like an unusual margin of victory even for the fiercely challenged Old Firm encounters.
READ ALSO: Brazil Biggest Losses In Football History (Number 4 Will Amaze You)
Conclusion
The Celtic football club has also recorded some heavy defeats despite their impressive records.
Their losses against Dundee Harp and Motherwell in bygone eras still hurt, and defeats against football giants Barcelona and Paris Saint-Germain, and the infamous Old Firm clash against Rangers.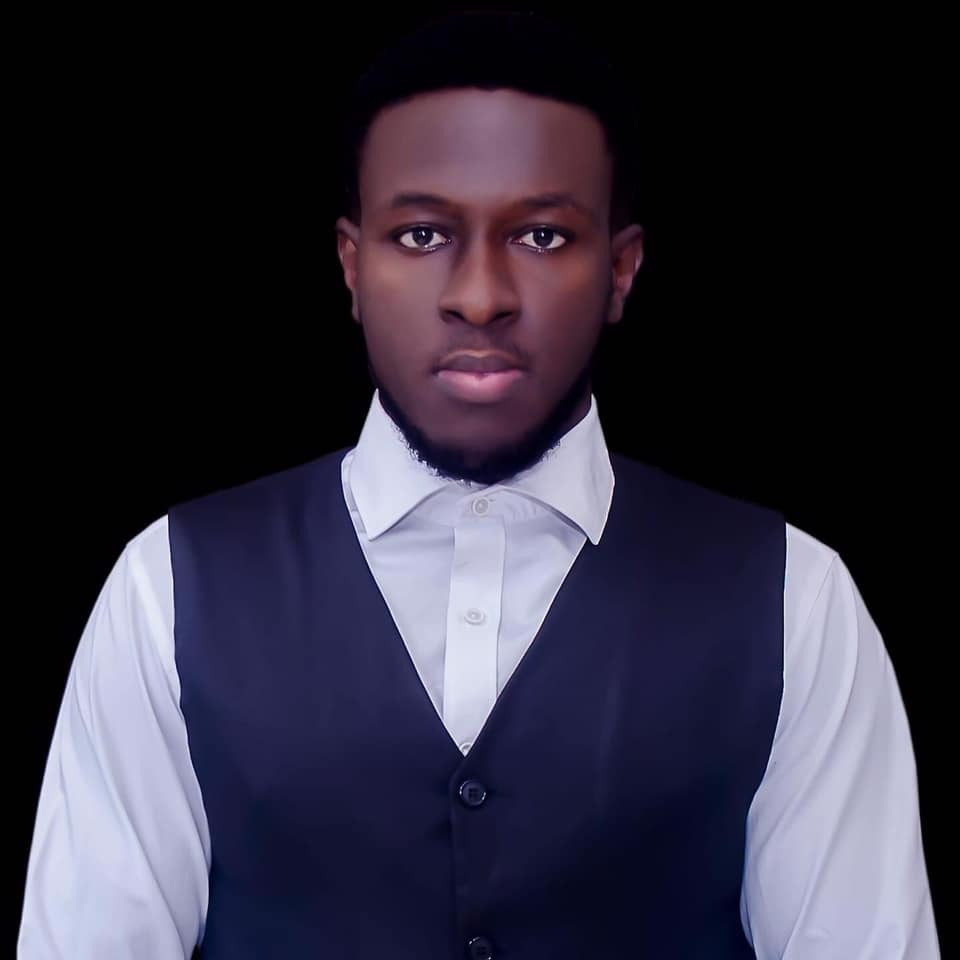 Kenneth is a an avid soccer follower, fan and writer. He is a consistent follower of the sport and is a fan of Chelsea FC.